Computer Techno Sherrhauz Daniel decided to make a surprise to his young son and constructed for him spaceship simulator at home.
When it comes to flexibility, imagination, children do not have equal. The box cooler is easily converted into a rocket and carries to distant star systems. But one father decided to go the other way.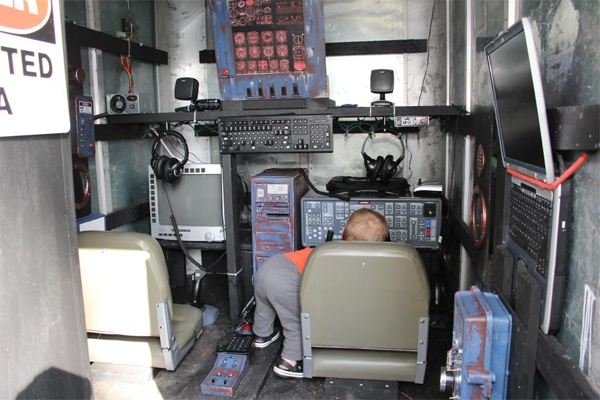 Even before the birth of Noel, Daniel decided to make for him a simulator spacecraft to send him their love to the stars. "When my wife told me that waits for the child, I cracked his fist on the table and cried - hell, my child will have a better childhood than I had," recalls Daniel.
All the device is placed in the trailer of 1.5 to 2.4 meters, turned into, in fact, the cabin of the spacecraft
Most of the devices and mechanisms that have been used for everything - old and unwanted devices, donated by friends and relatives.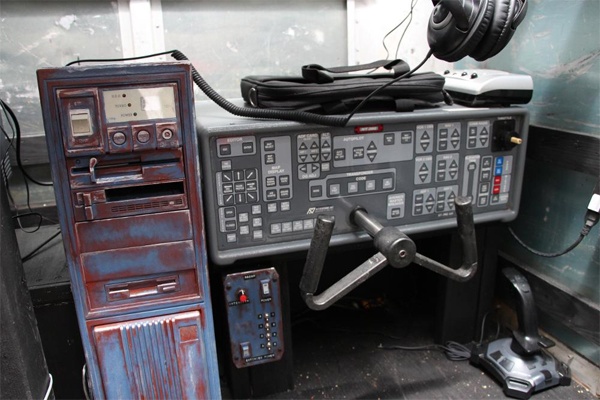 Most of the buttons, toggle switches, switches and screens are not functional - it's just decoration. However, one of the screens for the game in the real simulator «Pioneer Space Simulator», which is controlled by keyboard and mouse. In the future, when the boy grows up, Daniel plans to install more sophisticated space simulators and games