It is clear that it is not "severe Chelyabinsk bus," as they say in the Internet. And do not even what that secret military project. Of course it's not photoshop, and chassis had not anticipated was that. Directly on the first photo transportation VL80T-1342 (one section), after the collapse of Tulun in Irkutsk University of Railways. But some might be surprised to learn. that than something like the vehicle was really in the project. Let's look at this project: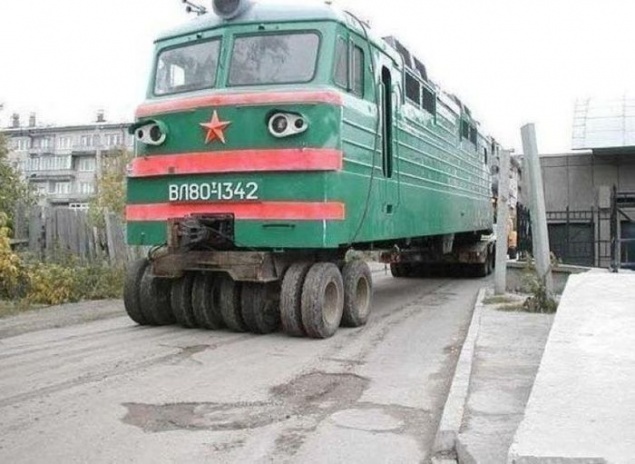 The top of this miracle - a former locomotive DM62-1727 after TR-3 in 2001, bottom - the chassis from rocket launchers on the basis of "Hurricane" with increased in relation to the standard version, track width. Wheel drive should be at each individual wheel (induction motor that is located in the hub of the wheel and the wheel resulting in rotation through the regular planetary gear). For transporting the drive were equipped with only two wheels, and they have not earned. The drive wheels turning hydraulic using some obscure actuators. In the back is installed hydraulic station - precisely because it did not leave it. Boxes on the sides - battery capacity and oil hydraulic capacity under the frame - fuel tanks.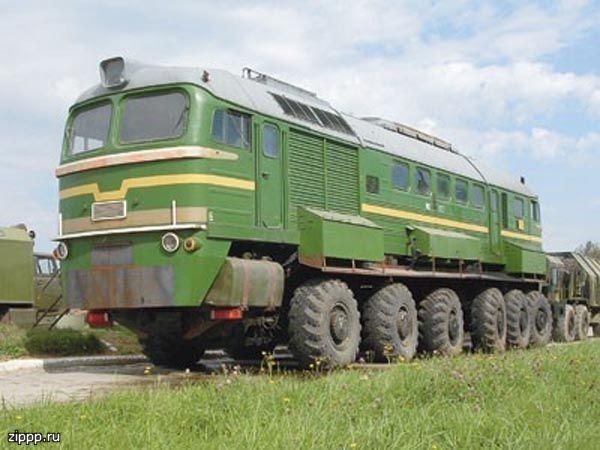 This is the result of research conducted in NIII-21 (deals with suspension of wheeled and tracked vehicles) in Bronnitsy. They tested chassis for heavy off-road vehicles, and the engine was not good. But at the Armed Forces had a lot of him as the M62 engine on top of the chassis and set.