Very often, they write on the internet, it's an old abandoned castle. In fact, everything is easier and even more interesting.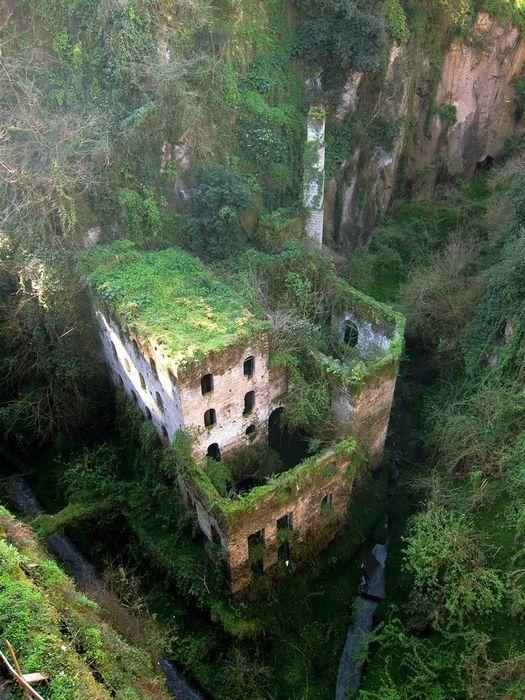 Directly beneath Piazza Tasso, in the heart of Sorrento, a beautiful view down the valley, which is called "Valle dei Mollino" (Mill Valley) (Il Vallone dei Mulini). From the place where once there was a bridge, called "Ponte dei Mollino," and you can see the canyon, where you can still find the remains of old buildings, but today they are abundantly covered with vegetation. In the Middle Ages, the valley was of great importance for the performance of the city, as it housed a mill for grain and corn, and a sawmill was also located here. Sorrento artisans used it received here wood for their traditional products. Today, from the buildings in the valley were only relics, as the construction of a modern city turned over the valley gorge in wetlands. But this valley is the site of the oldest settlements in Sorrento, there have even been found remains of a prehistoric settlement.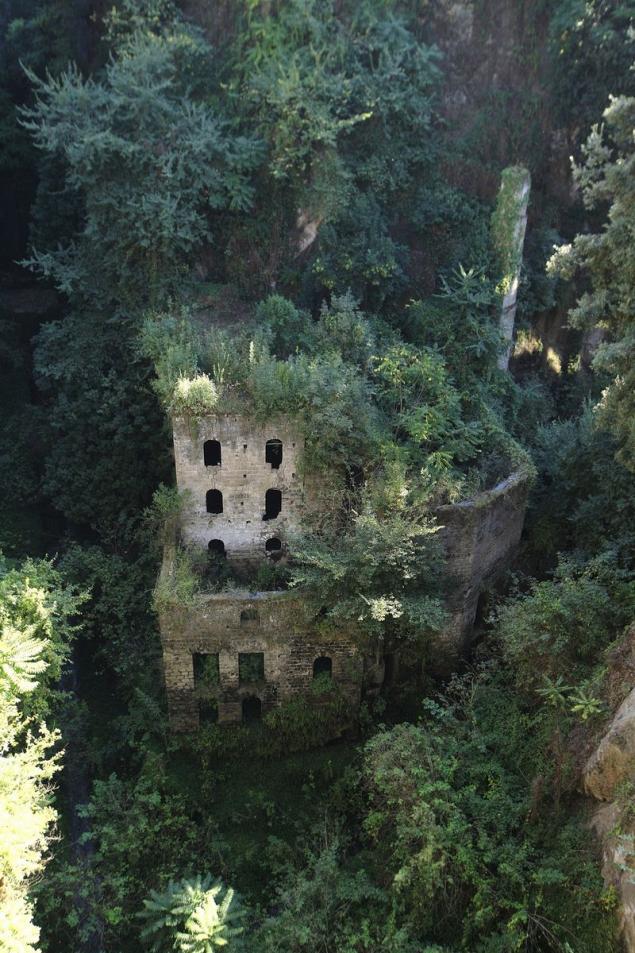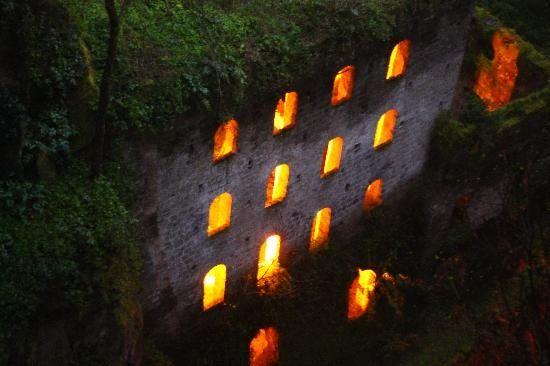 The city itself is located on a steep rocky banks, consisting of volcanic tuff on the same peninsula. Similar gorge is not uncommon for him.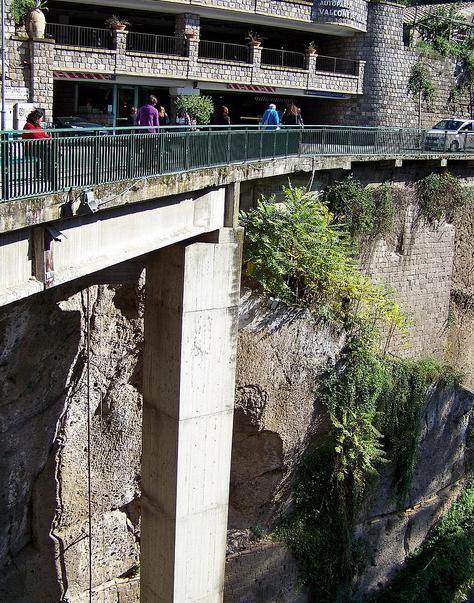 One side - the usual home, and the opposite - that was. Certainly there barricade across izvilitosti this street, at the level of the elbow, but the plan does not cost anything. Near the fence pavement on which all go .. Tourists certainly drop down photographed. Knees give way. Failure deep enough, about 100 meters vertical rock wall. On this street and the buses run.