Recently, we showed you the situation in Omsk, all this caused a huge discussion and condemnation of the government, that they do nothing.
Let's look at a typical bedroom community in Houston.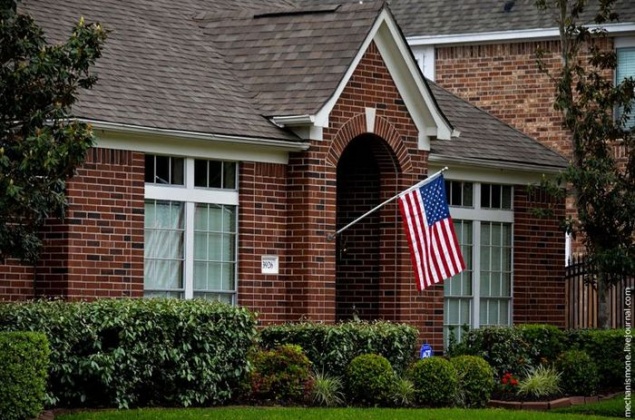 1. Design - an important element of the construction, which is underestimated by many, because of the lack of design produced the same type of Khrushchev areas that continue to be built up sleeping areas of modern Russia. Personally, I find it unacceptable. Planning and construction of each new district in the United States agreed with the general plan of development to areas not built randomly, and have a complete infrastructure around.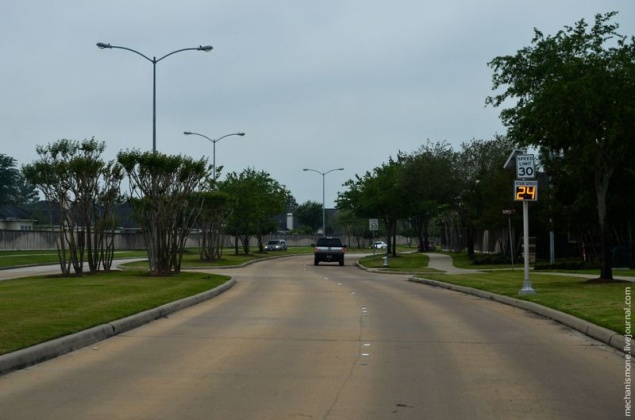 2. So, having moved down from the highway residents get access to through the streets that lead to the sleeping area. The speed limit on these streets usually - 48 km / h, the lowest speed limits in the United States, in addition to school zones, restricted - 30. Ideal scheme construction areas - are near the highway plaza, followed by apartments and apartments only begin at home. But such planning is not always observed.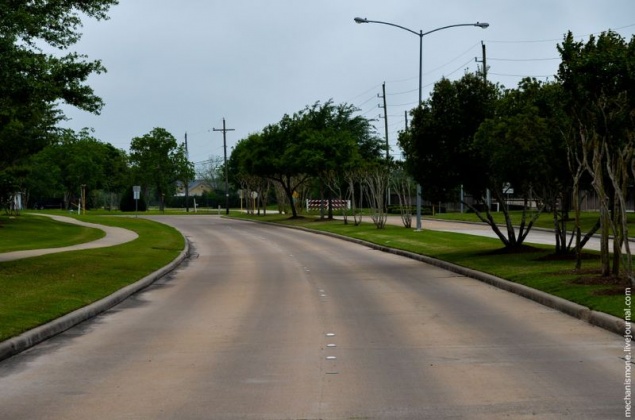 3. streets adjacent to the access itself has streets with houses. All the houses in the area should be based on the general design plan to the area looked neat, the area houses more or less the same, the lining material can vary, type of roof all the same, and the same color. So it's not a rainbow of colors that occurs in Russian villages. However, the developer has no right to build two identical houses in the same area.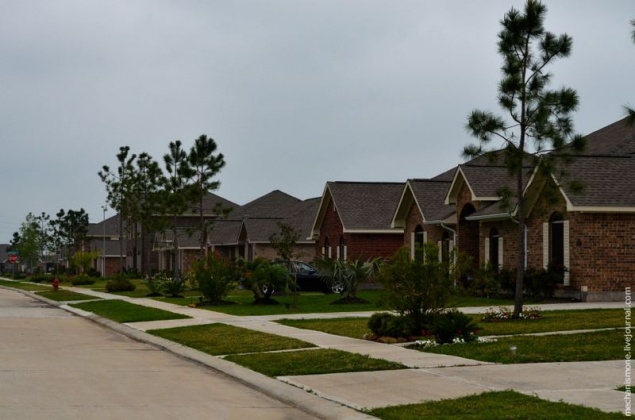 4. Garbage meets twice a week, if you want to divide the trash, the plastic and paper can be put into separate baskets, they will take another junk car.