This photo has been a few days wandering through the network and discussed.
She, like as the killer get rid of the body, leaving a trail of blood on the pier.
Let's find out the truth.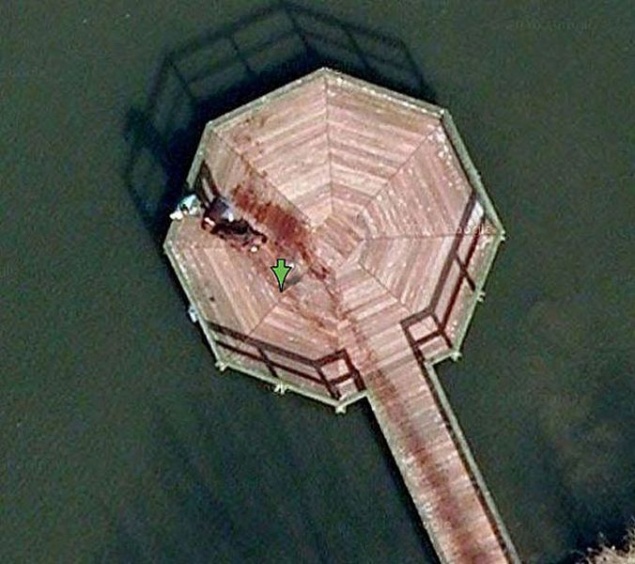 The answer turned out to be a very different picture!
April 12 by social news site Reddit posted a picture of the service Google Earth, when you look at that it seems that the two men dragged bloodied pier on the body of his victim to throw it into the water. The place of "crimes" was the city of Almere in the Netherlands. The user who posted a message, said he had already informed about the incident the local police. This story was picked up by other Internet blogs. Reddit user conducted its own investigation and found out that there was no murder at the pier and did not exist, and "blood" should be left wet dog.
Golden Retriever named Rama loves to walk with his owner and swim in a local lake. "He jumps from the end of the dock and swim to shore. Then there is the pier and jump again, "- said the owner of Rama. A large pool of "blood" - this is the place where Rama likes to shake oneself wet. It's funny that everyone thought it was murder - smiling host. - But it's great that he is now known worldwide! »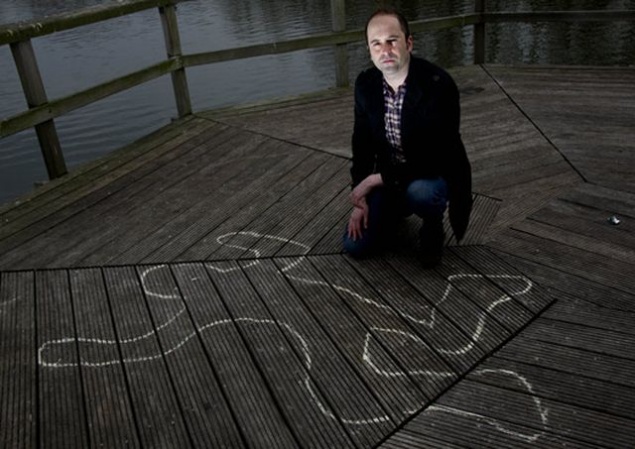 People are seriously concerned to the possibility of a bloody murder at the pier
Rama with his master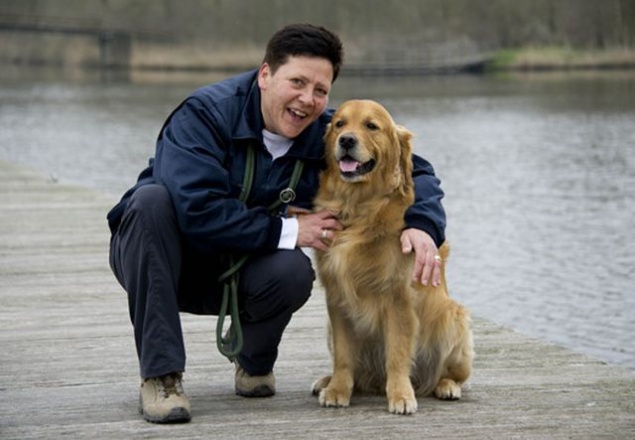 Source: animalworld.com.ua