Well ... come autumn, the season began and pets objectors broshentsev and orphans. Then I started a topic about your trip to the dog shelter, and it seemed even YaPovtsy appreciated this matter. But now about something else.
Here our volunteers. who also go to the shelter, accidentally stay in the woods and having gone into the bush either on mushrooms, or for any need ... Well, in short, does not matter, because just some kind of higher power have put them in the woods on alabayku sitting on a chain. The other end of the chain is tightly nailed to a tree so hard that the guy barely tore them.
In general, by alabayki almost a skeleton and bones sticking out everywhere, where possible. Veterinarians said that judging from the exhaustion and lack of fat pads, the dog spent in the woods for about two weeks (±).
Here is such a uzhosnah.
It will be a few photos.
Yes. advance postscript to the pics: Now after two weeks in the hospital had a dog, of course. It looks a little brighter, but still have plenty to be treated, as the effects of exhaustion there is still well, plus piroplasmosis showed up (on the dog were a few ticks). Who wants to make a contribution. in the subject will find these dogs, which help guide sopppsna (for that much karma, plus billions in karma). Here. [Next]
Photo 1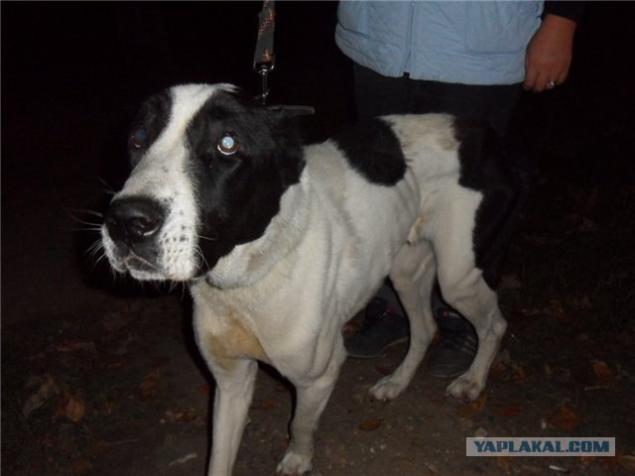 Photo 2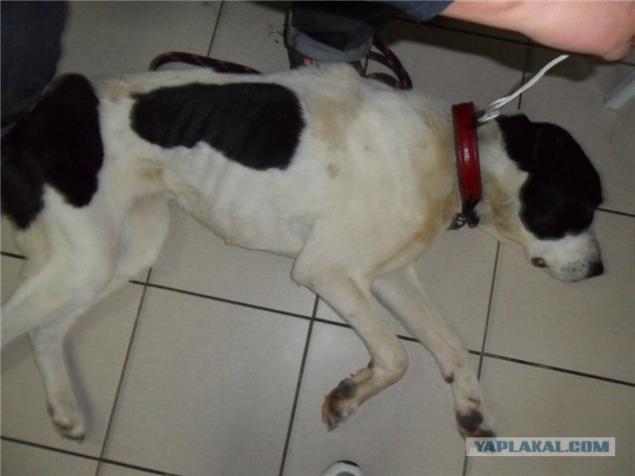 Photo 3
Photo 4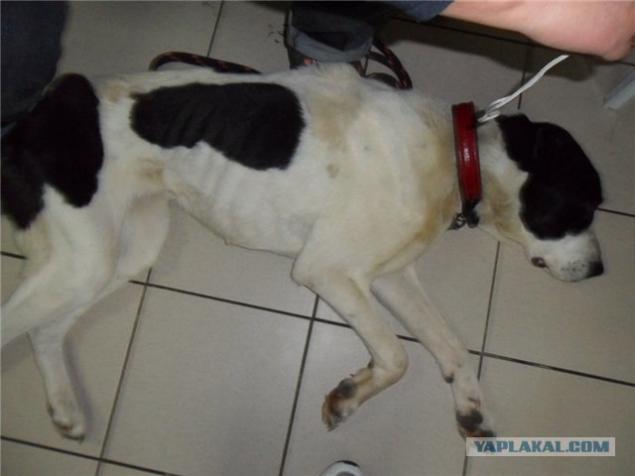 Photo 5 (last)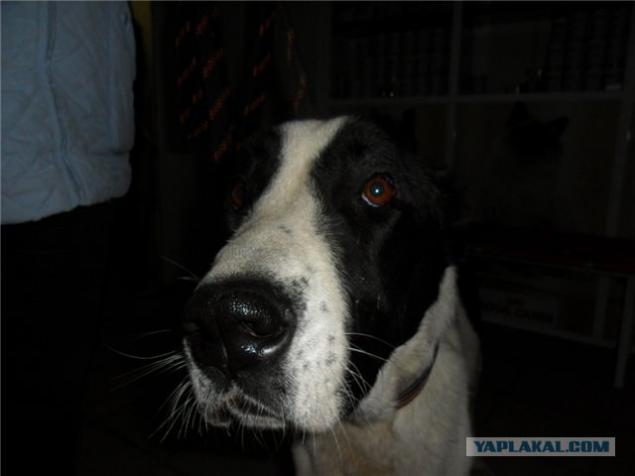 Source: