The crew of a nuclear submarine of the Northern Fleet, "Daniel of Moscow" kept the sinking of the fishing vessel "Fishing", follow the route Liinakhamari-Teriberka to the place of fishing, according to the publication M51.
"Having been informed that the fishing boat to fish follow the route Liinakhamari-Teriberka, lost power and fights with the arrival of seawater into the engine room, the crew of the nuclear submarine" Daniel of Moscow "is in close proximity to the disaster area, proceeded to the rescue operation, "- said in an interview to" Interfax "head of the press service of the Northern Fleet captain Vadim Serga.
The evacuation was carried out in adverse weather conditions: poor visibility, high winds, gusts up to 15 m / s, and the sea state 3 points. After a while, after divers took on board the fishermen, the ship "Fishing" sank. The incident resulted in no injuries.
The crew of the nuclear submarine "Daniel of Moscow». © RIA Novosti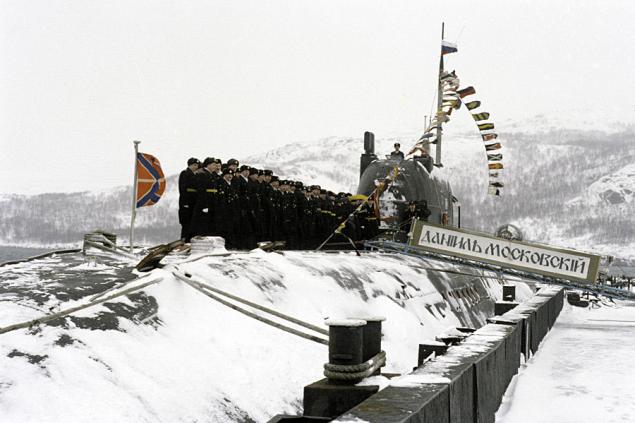 Source: