Like many people, not rich neither nerves nor finances.
Just mattress rest is not interesting, but sometimes hang out on a trip for a few days at the beach and the town (especially if you have the opportunity to go fishing). Here and in a two-month trip to South America after the disorganized (more on that later), I Mancora on the Pacific coast moved to Salinas, near Guayaquil.
I rarely where I can hang for a long time, but I liked it here - clean beaches, few people, infrastructure, reasonable prices.
But first things first.
It will be about 40 photos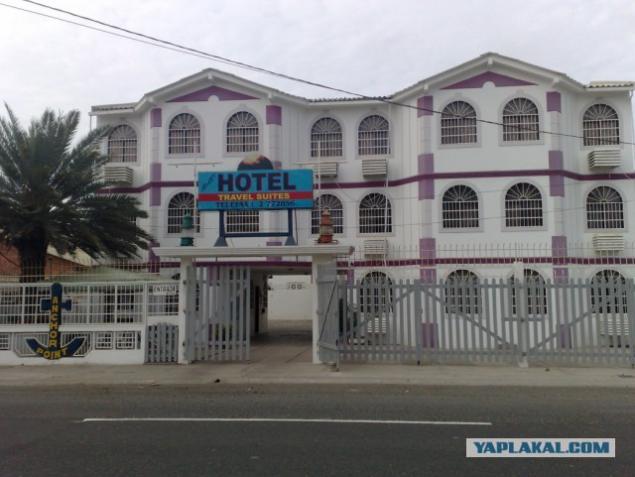 I came here from across the Mancora Guayaquil. I left bass night at 21.30, at five o'clock in the Guayaquil. (Moscow is easily accessible via Amsterdam directly to Guayaquil, tickets for shares from 20k to 33 kilorubley).
Mancora decided to leave because of boredom. Although there fishing quite possible, but broke Spinning and buy a new problem appeared. Maybe later I'll write about Mancora.
Guayaquil on the central bus station immediately bought a ticket on the first bus to Salinas and the beginning of the tenth was already in place. Roads in Ecuador super. I got the impression that the asphalt was laid at a time, no interface, no patches.
Out of bass and wandered seek refuge. I gestured toward the waterfront, but thence Building have not attracted, I wanted something more than a home.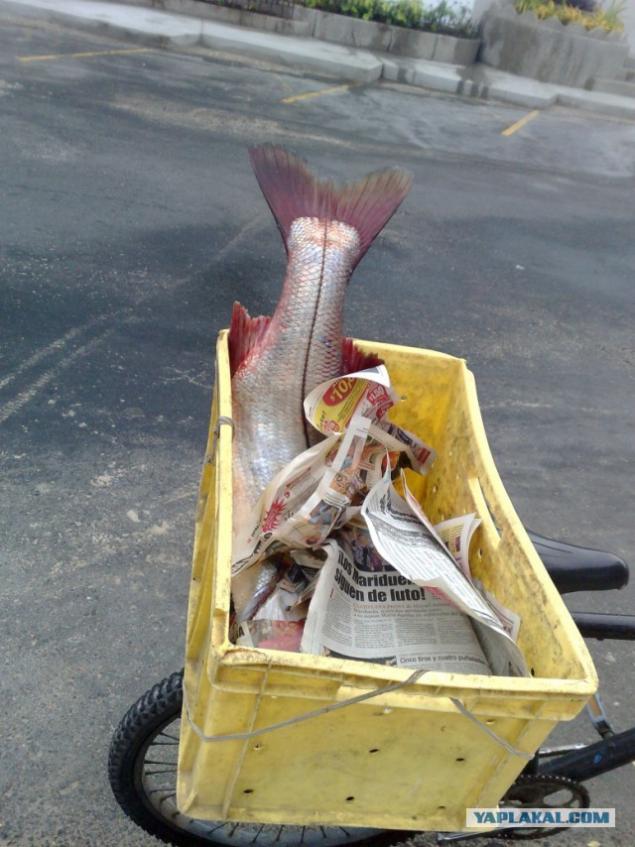 on the road, near alkoshop said, literally 30-40 meters.
I took the number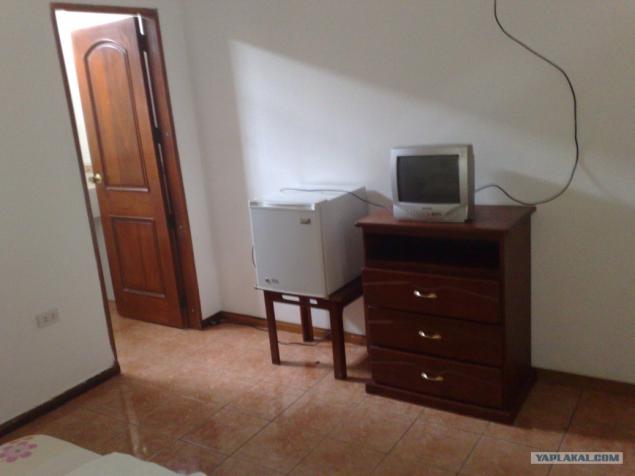 There are AC (air conditioning, but not needed). By the way, the date of arrival -10.11.2011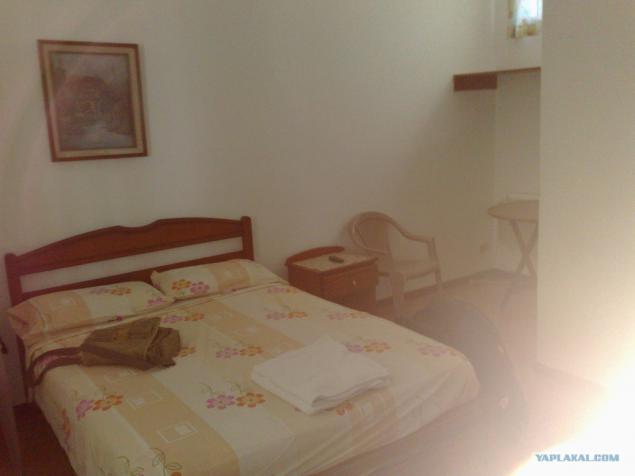 Room on the first day cost the $ 15, the next at 12, and you can still throw, but it was scrapped. first offered a room with four of beds of two rooms, a kitchen with a refrigerator, stove and microwave oven. the price did not say, I think in the range of 30 dollars (no local currency. Only in the course of American dollars and change their own proidvodstva to one dollar, inclusive).
She threw clothes, bathed and went to visit alkoshop. and then a few days in Mancora tired of rum, I wanted a native thread.
They have their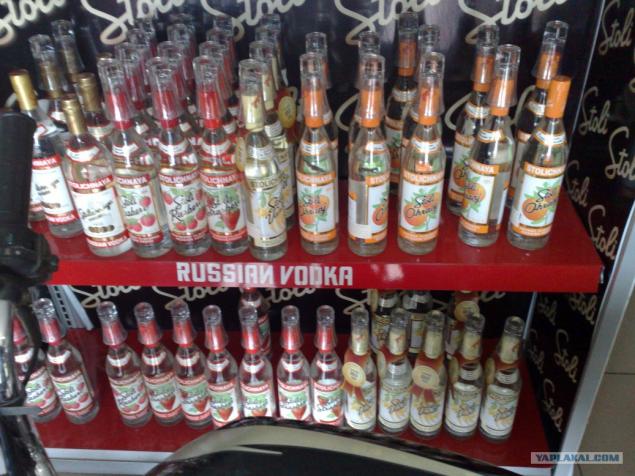 $ 25 a bottle. at the same price all sorts of Finland, Polish vodka. Curacao 4 of a penny. liqueurs generally very cheap.
Zatar. just made a mistake, I took the "Capital" with strawberry flavor with the blind. then it had to be diluted with "Smirnoff". Last poured in England, "Stolichnaya" Petrograd spill.
He raised his prey in the room, and tried to eat, and moved to plunge.
On the other side of the hotel is 20 meters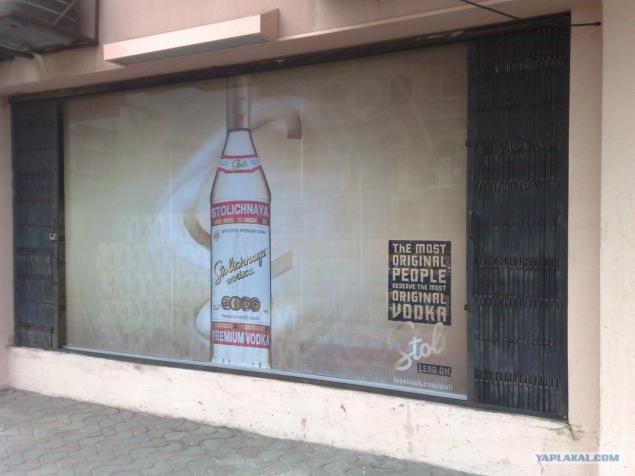 but it was closed all the time. to finish with alcohol - there gosmagaziny (not a lot of them, but I had 100 meters) as mediocre supermarkets. where local vodka for $ 6, did not take. I take cheap local wine, poisoned pechenyushkoy.
next to the hotel (if you can call it that) siifudkort (sorry, in the language is not strong). under one roof, about a couple of dozen cafes with seafood. price from $ 3 for soup with shrimp or oyster plate svezhevykovyryannyh 12 for lobster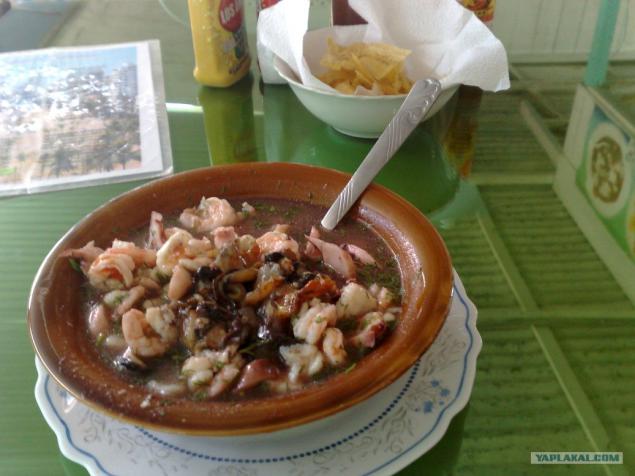 Moreover, huge shrimp or lobster you can buy from vendors on the street. they walk around and the neighboring streets. great lobster $ 10, an average of $ 5, shrimp little cheaper.
one day took me two middle and they were immediately prepared. one beer cost 14 $
tidy cakes fried bananas - complete garbage, golimy starch.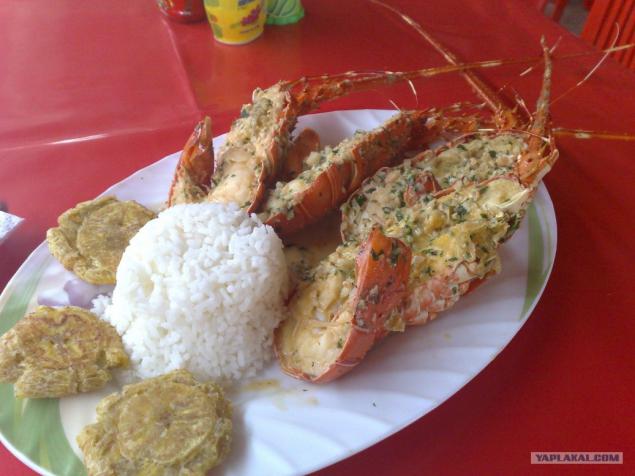 I was pleased
beach
clean. people almost none. perhaps because it was the start of the season. temperature up to 35, water 25.
the embankment in the hotels and condominiums (unfortunately knowledge of Spanish was not allowed to talk on the subject of material removal cottages). popadalis and quite "home" otelchiki, whom I had not noticed the first time.
many cafes, restaurants, a couple of banks, Atma, internet cafe.
about money:
ATM enough, but do not give more than $ 100 at a time. but one of the different banks for the better, ATM kakoto something "pininchabank" (if one is necessary, then look for the exact name) to issue up to 200 $.
about Cafe: remember Shawarma (it is called) for $ 3, hot dishes, seafood from an average of $ 12, beer 0, 6 to 1, $ 5 for 0, 6 liters ...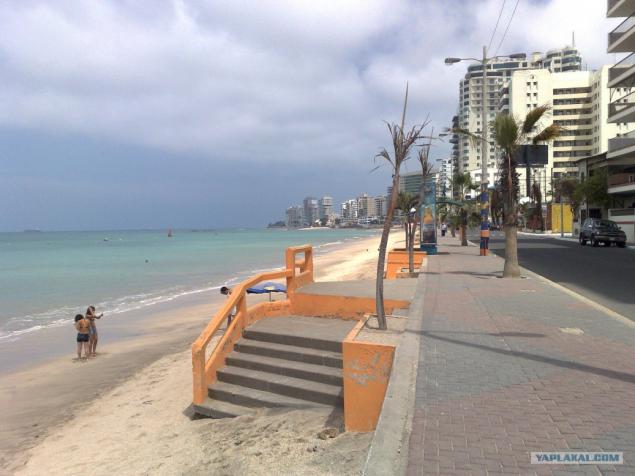 never in all the time, no one has stuck.
on the entire beach were seen Toli artists, architects felts with a castle of sand. next to a plate with a request for sponsorship. always sat next to a young man, changed several times a day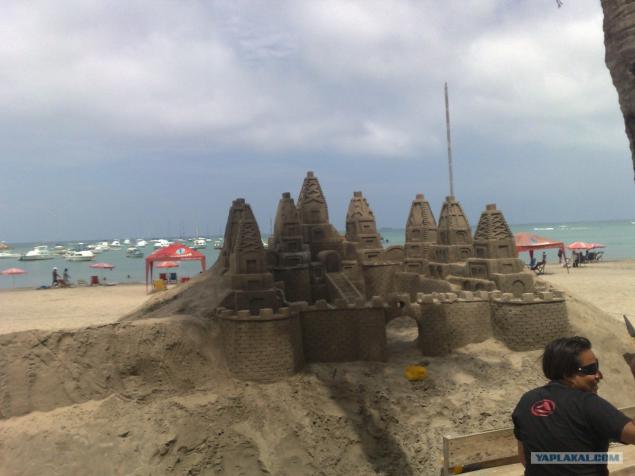 move along the promenade are several orders of the police. and on machines and pёhom.
people sober. Although young Aborigines were seen in a serious drunk on the beach in the evening, but they are not bothering anyone. fooling around in his juice.
Hello from the USSR. a lot of AvtoVAZ. both new models and old.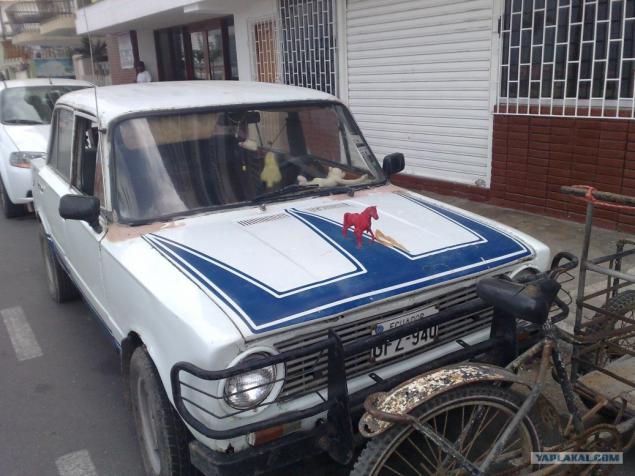 not a lot of greenery, mainly fences or hotels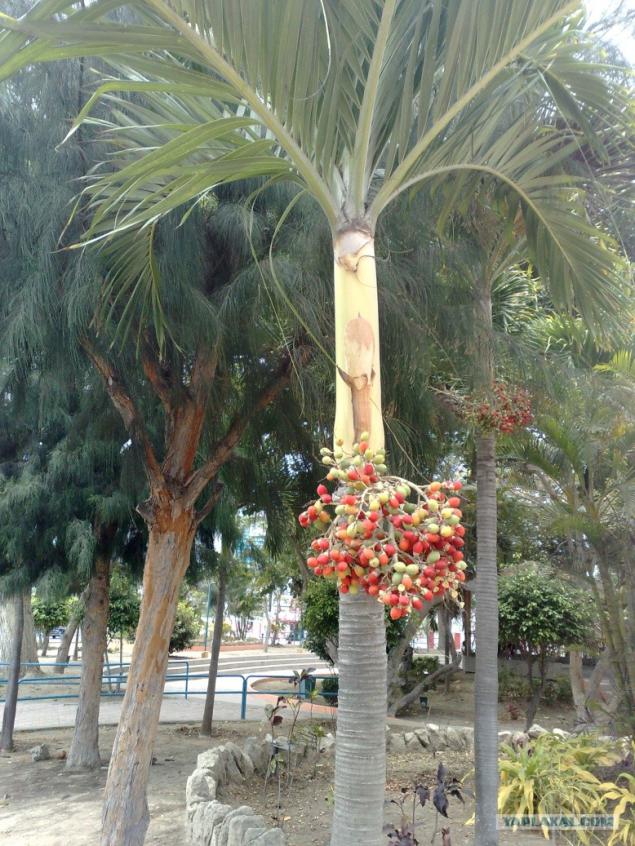 and greens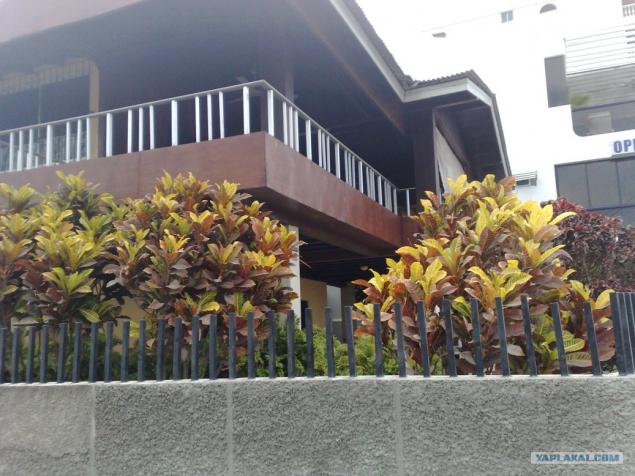 More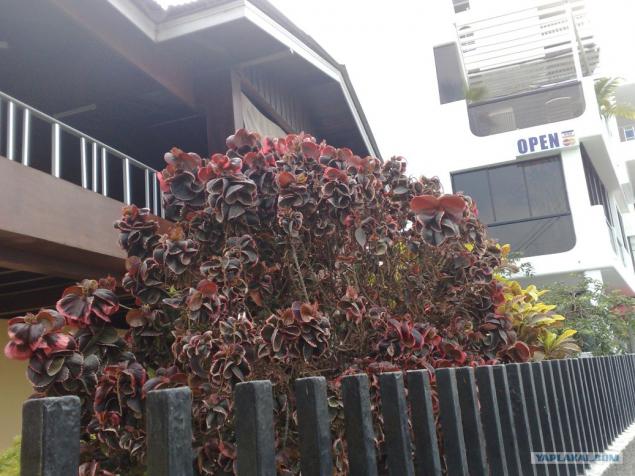 Quay eventually goes back town. hotels are located have a direct access to the beach. on the right (facing the ocean) end of the beach there are deposits of shells and stones. end of the beach is not visible.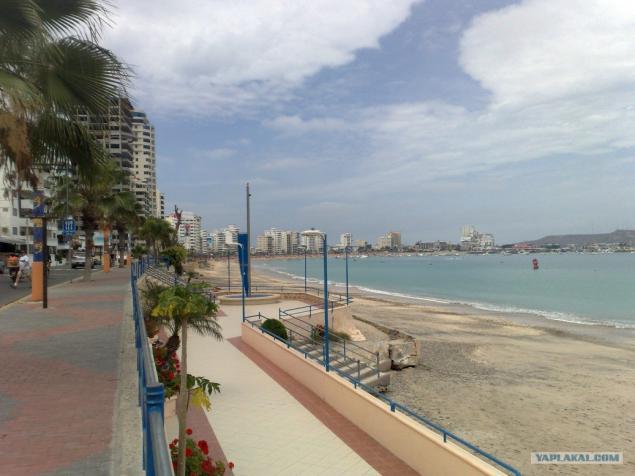 More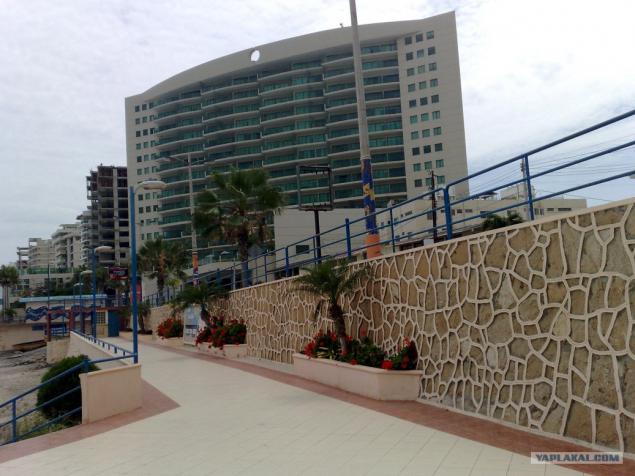 Hi Simon Semyonitch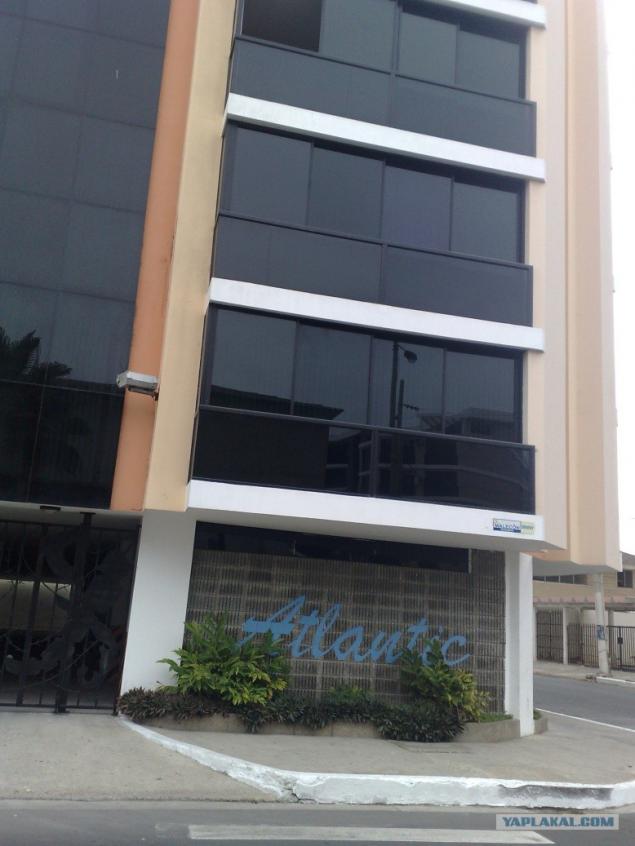 the beach is divided into two unequal halves yacht-club and a beacon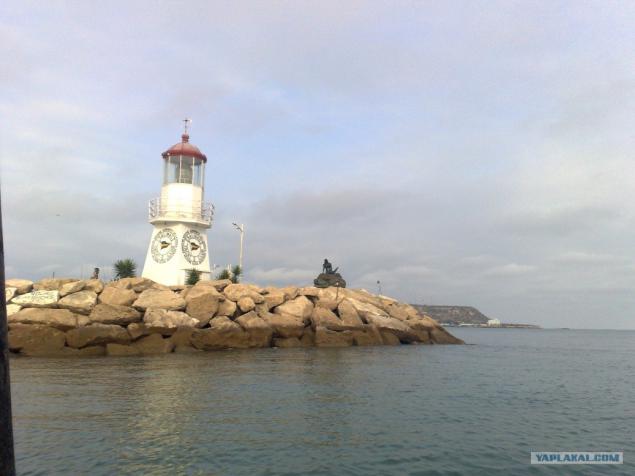 access to the Yacht Club from the shore.
the territory is not missed. but I wanted to go fishing with their stones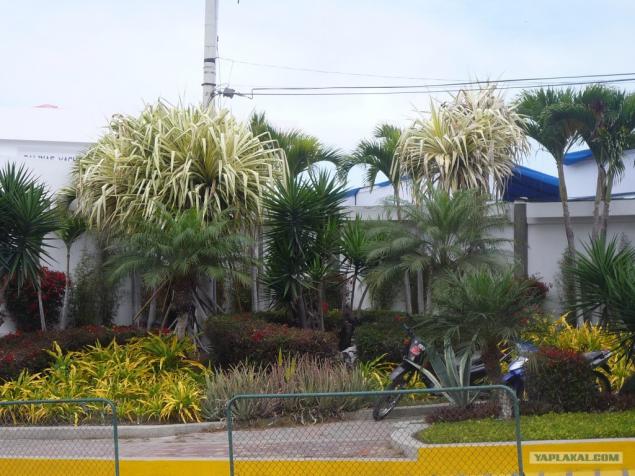 the left side of the beach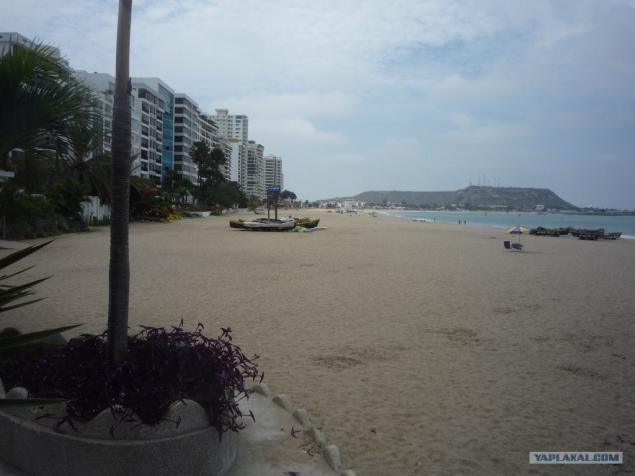 then very few people. but the policeman sitting in a booth at one end, the other - the Navy. beach ends naval base, but without boats and other waterfowl. Sailors have been seen jogging on the beach and skydiving, but not on the water in my case.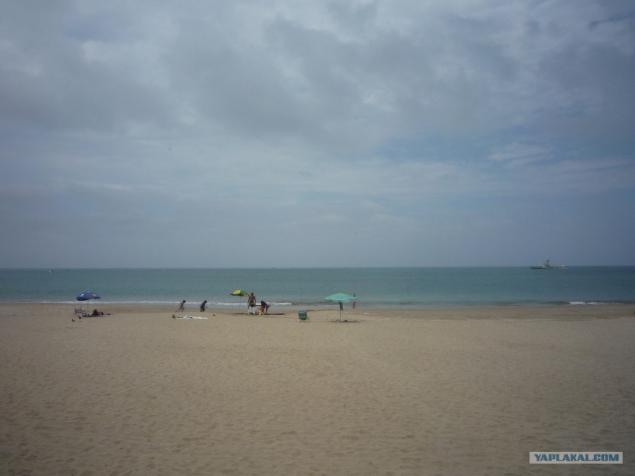 even the left wing of the beach
here on the waterfront is almost no cafes / restaurants. many hotels / condos output directly to the beach.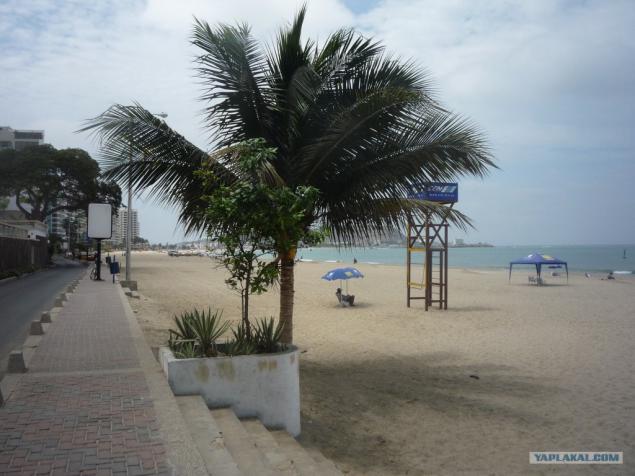 and right and left wing to clean debris from the morning and evening, teams of cleaners (it seemed to me - volunteers) and machines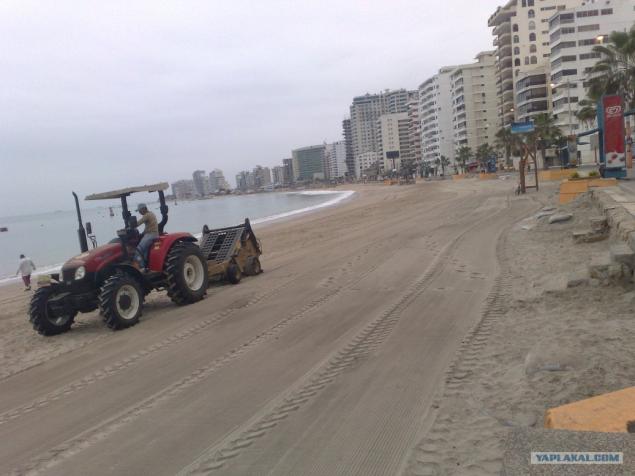 lie in the left wing of the boat fishermen. prveryayut network morning they put a few hundred meters from the shore.
poor catch and then bought up by local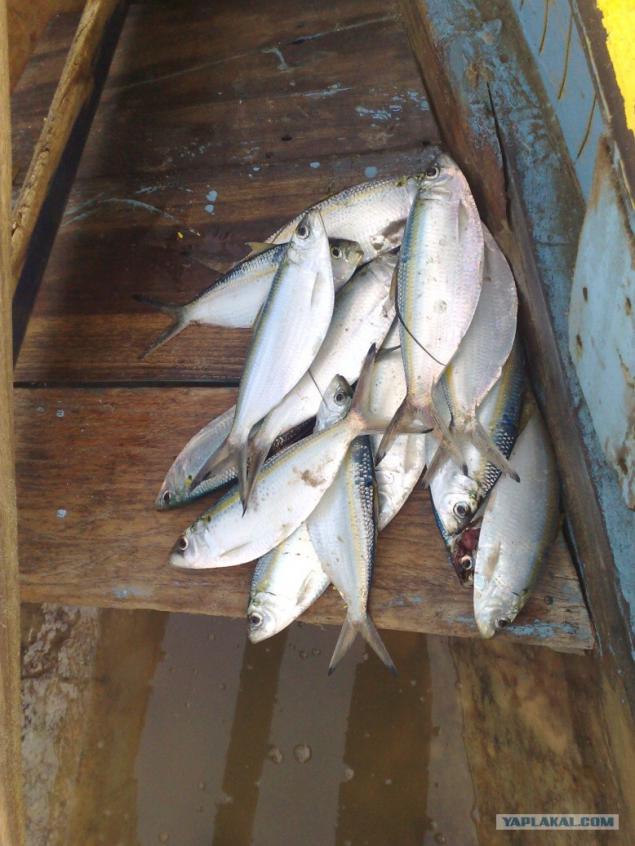 More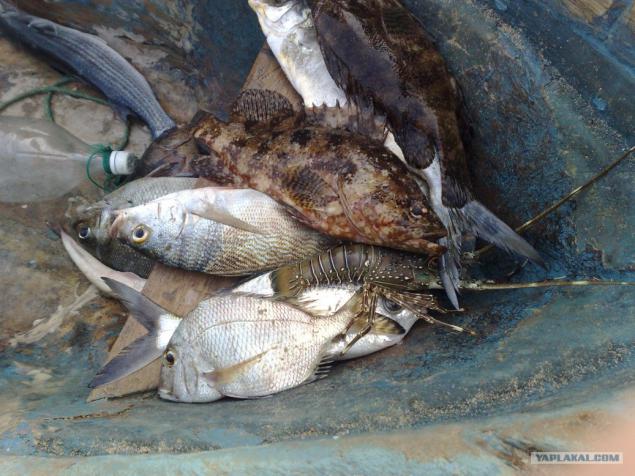 weed fish thrown pelicans. Algae burrow deep.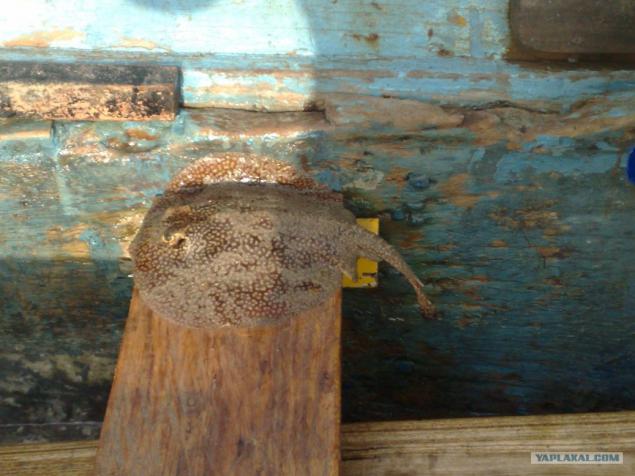 any pile could be bought for less than 10 $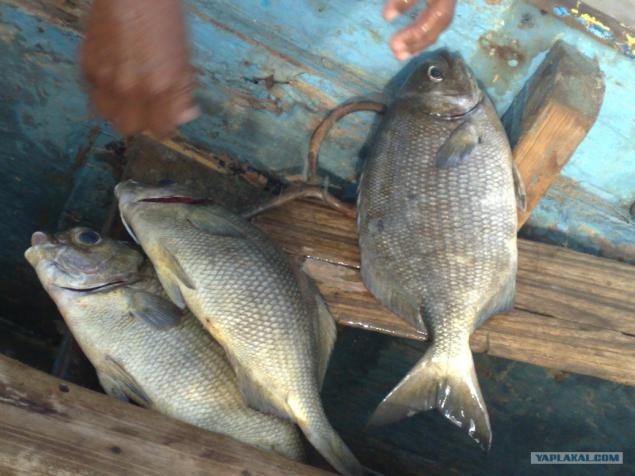 at half past seven fishermen disagree.
in the right flank opposite. where people are sent to richer underwater hunting. Although some seven have returned to the extraction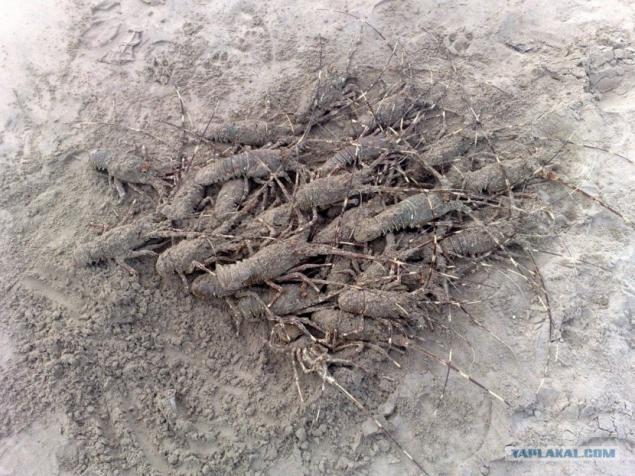 day, both virtually deserted beach - hot. on the right end of the Aborigines appear after 15, many with children.
late afternoon and noticed a bunch of fishermen. Seen morning fish did not give me rest.
I moved closer to local rybakam- long stick, the line 0, 7-0, 8 leashes 0, 6 of the fishing line. 30 grams sinker tee.
caught on live bait, lure rarely.
Photo bait fish from Thailand, but here are the same. can be purchased at the trades of their network fisherman - 10 pieces dollar.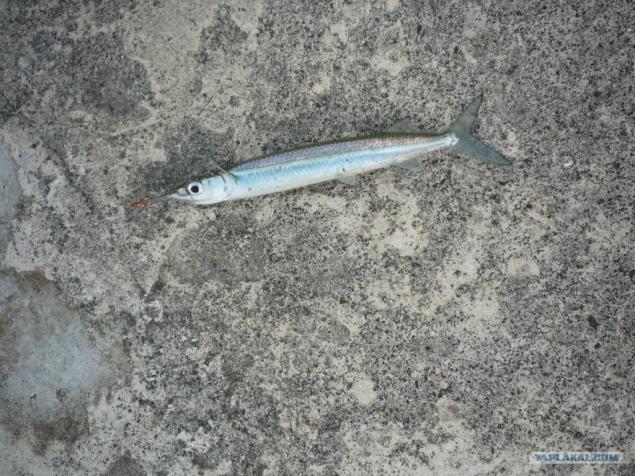 with the approach of dusk fishermen occupy positions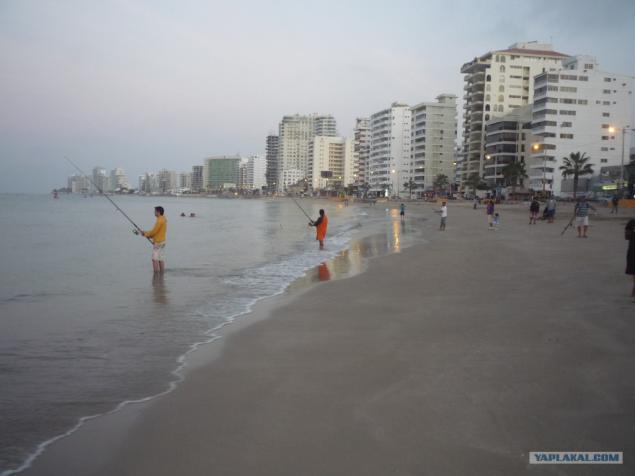 the darker, the more fishermen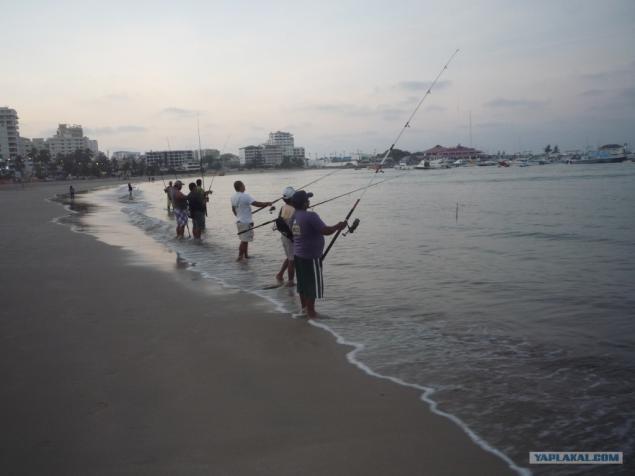 at first he could not understand what they expect. people like razoshёlsya. no one bothers.
It is - in the way. Pelicans and seagulls diving on bait and try to steal it.
in total on the bank had gathered a couple of dozen fishermen. We threw very far - a hundred meters.
for half an hour three fishes were caught at all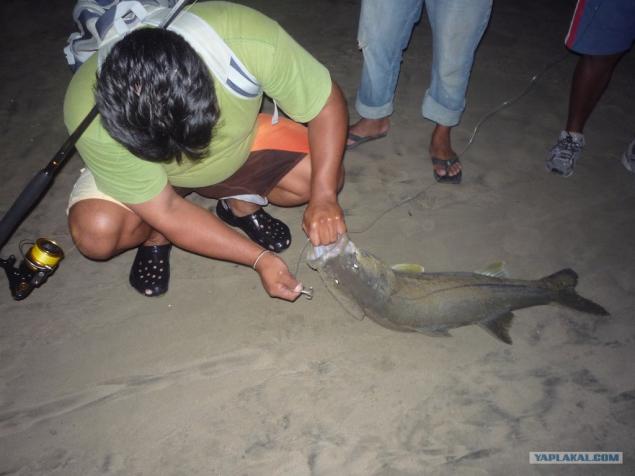 a couple of pieces of broken gear.
a boat came with a fish. Wahoo
Case of the camera for size comparison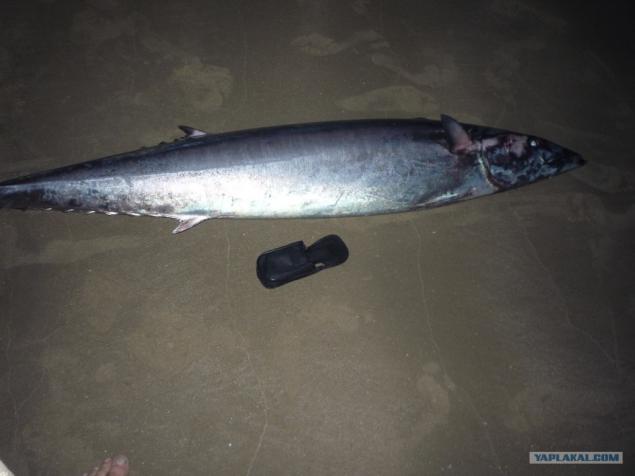 who is a fisherman will understand my condition. I am trying to find out about the shops with gear. explained that only in Guayaquil. You mentioned some shops in the town, but unaddressed.
to half of the ninth all the fishermen went, except to catch. They sat with friends at the beach immediately and marked success. I understand that they have a ruby ​​just bought a seaside restaurants.
I must say that I came to this town with a secret thought subscribe to fishing for black marlin. Lonely Planet promised season from October and a boat for $ 300 for the whole day.
After walking along the waterfront and found only one office, organizing a fishing trip. but the price off scale - on weekdays $ 800 per boat, on Saturday 700. boat takes up to six fishermen. but I did not travel there. Captains bored ofse with sour-faced individuals.
I leave your contacts in the office, then almost every day went, but the company never collected. and he did not pull, the budget has not been designed for $ 800 for one day of fishing
next morning started with the beach, trying to find a shop or a sports fishing products near the waterfront.
Figure you.
I went to the city to look for a shop without an address. I found, but there turned out to tackle China. bay fishing line by a millimeter or more, corresponding to the hooks and so forth.
but I am full of energy and tried to have in the store, where you can buy or Spinning reel.
I finally understood and the GPS shows the approximate location of the desired store.
I move in search. at the descent into the fishing port (loudly, there sudёnyshki with avtomobilchik) near an oil pumping unit (it is like one in the city and all the buses stop nearby and run) in The store tools see two spinning.
Both Chinese. One very small, the second a little more, but clearly not up to the desired length. equipped with spool of fishing line.
bezrybe cancer and fish. take greater for $ 114. fishing line on the reel 0, 3 but has a small shop next to a fishing line and hooks. this store is undistinguished. as well as many small shops in Ecuador, he closed bars. trade goes through the window.
I call out and taldychu mistress - but a mafia, but the bandits. just to let to showcase. I can not explain it to her on my Russian team that I have. find consensus.
I become the owner of the maximum possible set of fishing under the circumstances.
hindsight I understand that it was necessary to go to Guyaakil, but the heat and wanted to frighten all here and now.
rest of the day until dusk passed in sweet anticipation. Tackle have been set, sharpened hooks.
I must say that the search is not spinning took a little time. It was found a huge supermarket with goods from the motorcycle to the sausage and yuvelirki. but he did not pleased. nothing for fishing.
five o'clock in the evening I was on plyazhe.aborigeny suggested where to take the bait.
dusk fishing began.
and quickly ended. the fish was not. Forty minutes after the fishermen began to disperse. cf. I left ten people. but all empty.
in the following days it was the same. Only the number of local fishermen decreased with each night. days were similar to each other. morning beach. conversations with local fishermen at the boat. Happy sleeping pills metropolitan with local fruits
pitah. Pista relative from Southeast Asia and Egypt. kmslo sweet and much tastier Asian and African.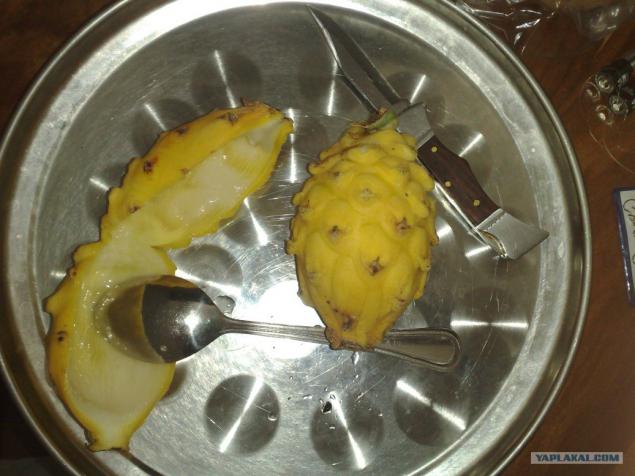 fruit on the street near the waterfront seen. Only gosmagazine. there is a lot to eat. bananas, mangoes, avocados to yabolk, corn chamomile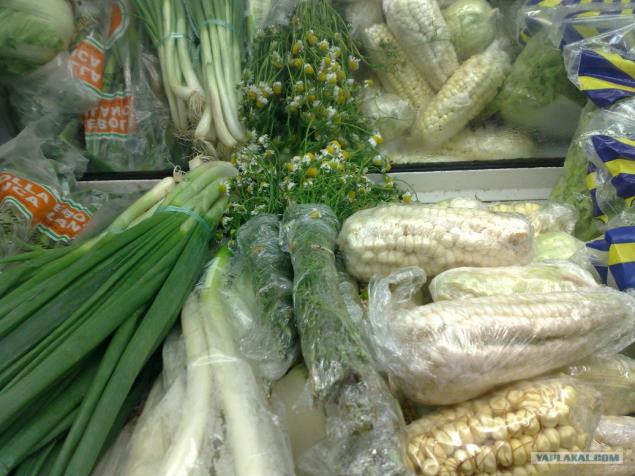 you can walk into the heart of gordka. there there are stalls with vegetables / fruits. Oil rocking chair next to the cluster of shops.
You can buy everything; onions, potatoes, tomatoes, cucumbers, greens, citrus, pineapples, melons.
in the state store meat / poultry at prices slightly lower than in Moscow. there are sausages, cheese, milk. baby food to fig.
It is the fact that many hotels offer rooms with kitchenettes. You can go for a long time. There are street vendors fare. but much less than in Southeast Asia and India. and in the afternoon they disappear. siesta.
city ​​from the water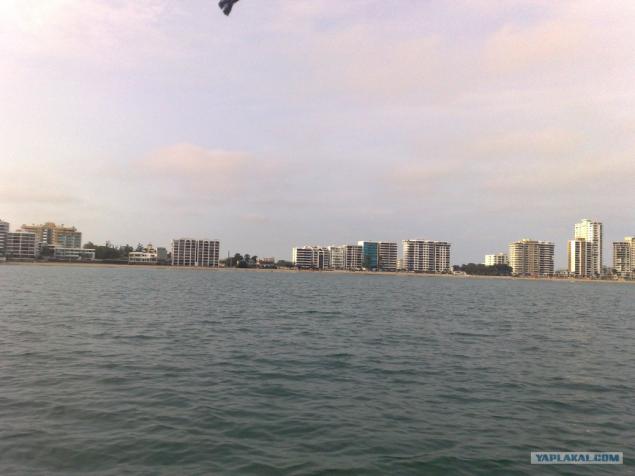 my conversations with the fishermen were not in vain. once on the beach swam up to me and motorboat native asked, whether I want it to go fishing.
I was asked the next day to make the company an aboriginal from 7 am to 2-3 days for 45 $.
of course I agreed.
The next morning I was taken to the beach a little later to seven. in the boat were father and son. Boat fishing is clearly not. something like walking. but most importantly - with awning.
we left and came to anchor opposite the naval base at 200-300 meters from the shore. dislocation changed frequently.
I caught on spinning bait remaining pieces, similar to the natives, but donk. the catch is the same as that of the fishermen on the boat. anything larger than one and a half kilograms. dominated catfish. And aboriginal father once broke his pliers spikes have fins. However, not all. patsanёnok stepped on one and got no weak (he cry) heel prick. other troubles - Parrot Ichthyander. aborigine even asked - not to turn there.
Figure no. All uplocheno.
of the benefits - we saw manta rays. but not very convenient to watch them. We drifted somewhat apart and I had to climb higher, to consider them.
A total of nadergano can with 7-8 kilograms of any garbage. but nothing worthwhile or interesting.
fishing has not worked.
One day went to Guayaquil. see and estimate options for further movement.
I might explain later about the visit to the metropolis.
In general, I liked the town. it is possible to spend a vacation with the family. the only obstacle - the cost of the flight. no visa problems.
If you have questions, try to answer.
can that missed, then I add.
all.
Source: