"Project Azorian" - the code name for a covert operation, which later became one of the major scandals of the Cold War. It was in those early years disguised USS pulled from the ocean drowned Soviet K-129. On a dark day in the North Pacific lie the remains of the most courageous submarine in history. These fragments show the terrible tragedy that occurred March 11, 1968 with the Soviet nuclear submarine K-129, which killed 98 officers. Scene of the tragedy was kept secret from the Soviet Union and only after 6 years was announced ...
Americans found and examined the sunken submarine during the first 2 weeks. With modern technology, the CIA launched a unique project for raising from the seabed of the boat K-129 in August 1974.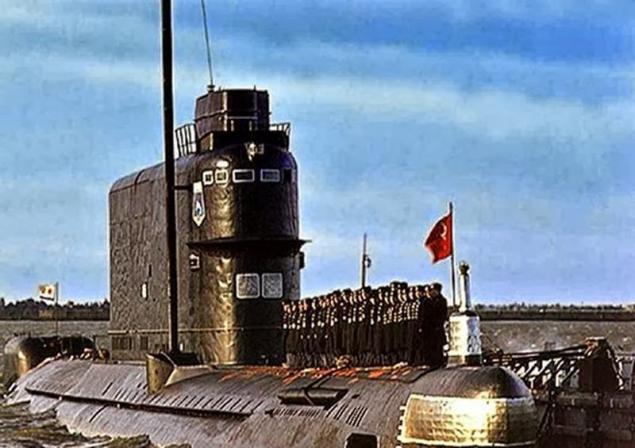 Since K-129 sank in very deep water, about 5000 m, especially for the operation was designed and built ship Glomar Explorer, equipped with a unique equipment for ultra-deepwater operations. The operation was carried out secretly in international waters and was disguised as exploration offshore.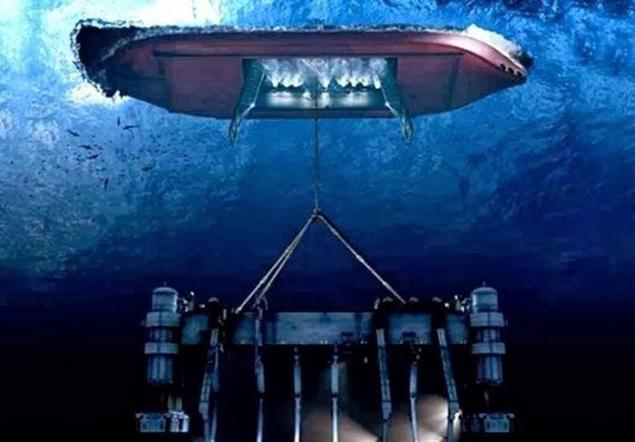 Course trouble
... Under the cover of darkness early morning 24 February 1968 diesel-electric submarine "K-129" tail number "574", left Krasheninnikov bay and headed into the Pacific Ocean to the Hawaiian Islands.
Submarine Project 629-A. Limiting diving depth - 300 m. The arms - 3 ballistic missile R-21 torpedoes with nuclear warheads. Endurance -70 days. The crew - 90 people.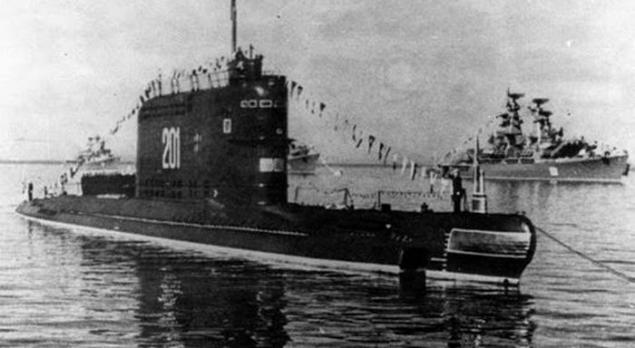 On March 8, at the turning point of the route, the submarine did not signal a passing reference abroad. A faint hope that the boat is drifting on the surface, devoid of stroke and radio petered out after two weeks.
Began in earnest a major search operation. Over 70 days three dozen ships of the Pacific Fleet examined the entire route "K-129" on the way from Kamchatka to Hawaii. All the way took water samples for radioactivity (on board the submarine was nuclear weapons). Alas, the boat sank into obscurity.
The crew of the lost boat.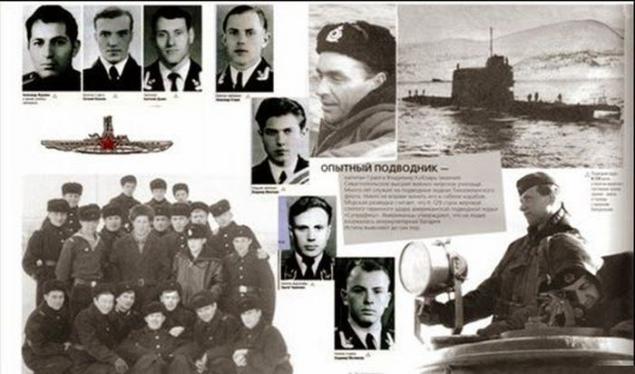 In the autumn of 1968 families of the missing sailors from the crew of "K-129" cities of the Soviet Union were sent mournful notice where in the "cause of death" means "presumed dead". The disappearance of the submarine military and political leadership of the USSR hid from the world, quietly eliminating "K-129" from the Navy.
The only one who remembered about the dead boat was US Central Intelligence Agency.
Abraham
Nuclear submarine «Barb» (SSN-596) were on duty in the Sea of ​​Japan when something unexpected happened. In the sea came a large group of Soviet ships and submarines. Surprising that the Soviet Navy sonar ships, including submarines, constantly "worked" in the active mode.
It soon became clear that the Russian was not looking for the American boat. Their ships quickly shifted to the east, filling the airwaves numerous reports. The commander of the USS «Barb» Command reported the incident and suggested that, judging by the nature of the "event" Russian searching for their sunken boat.
Place of death of K-129