Rapidly evolving to bipedal and me!
***
You said if I take interns, I'll be in clover skate. Where is my oil? I want to ride in it!
***
Do not try to put down words into sentences. Is not your, Lobanov, not yours!
***
- You want me help you?
- All my life I was afraid to hear it from ...
venereologist
***
Levin, among the things that really interest me in life, the question of your personality is somewhere between the problems of migration Long-eared Owl, and features of the taxation in the Congo.
***
Remember! If you disconnect to the brain, you have to turn the phone on. Something of that should always work.
***
Natanych! Do not worry! As for the grandfather she obviously got excited. You're more like the grandmother on
***
Lobanov, keep your thousand. Buy at her brains, or a book on medicine. Better book! I'm afraid your body will reject the brain!
***
For hours only pill must be taken! And dominate and humiliate at any time!
***
Forget about the color of your diplomas and that in them is written the word "doctor". It's a lie. You do not know a damn
***
At your age, and without proper treatment, it's like in a bathtub with a crocodile: interesting, but time is short.
***
I do not know what you're guided, Lobanov - I exclude the logic immediately.
***
Yes, it was full of viruses - it's computer venereologist!
***
So, I did not realize that for a strike? Lenin, come down from the armored car and you mindless proletariat, join their leader and quickly won to build their hopelessly dark future!
***
- Lobanov, and what are you doing here?
- Like what?! I fly!
- And ... well, as the flight?
***
Clinical idiots should keep the group! One by one you are lost.
***
Natanych, you will surely unsurpassed connoisseur of women's bodies, but the female soul for you, as the iPhone for macaques.
***
Nastya, well, this is so? You're, like, thought and still nonsense said!
***
Sorry, Lobanov, palm stupidity goes to Levin, he earned honestly.
***
- If for sex I have to say that I love you, okay! I love you.
- Bulls and ham you bastard!
- So I get undressed?
- Take off your clothes.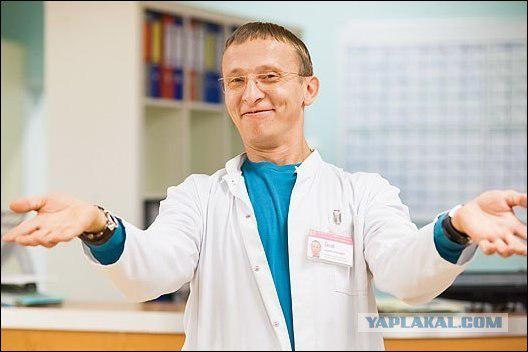 Source: