Good evening. I want to tell you how we built a playground for our children with their own hands. It will be a lot of photos. Please do not break. Constructive criticism is welcome at the end.
Initial photos of the place where all this was done not ... But I think the picture will be clear ...
Application has been made to the playground to the management company, they said, & quot; We put a swing, giving the material the rest of the home. & Quot;
So ... the project ...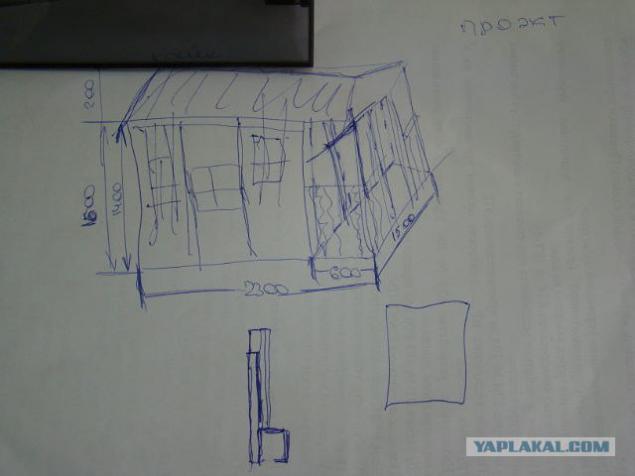 It was decided to make a house for the kids. Sandpit, swing, these & quot; Craftsmen & quot; Already we set.
Start house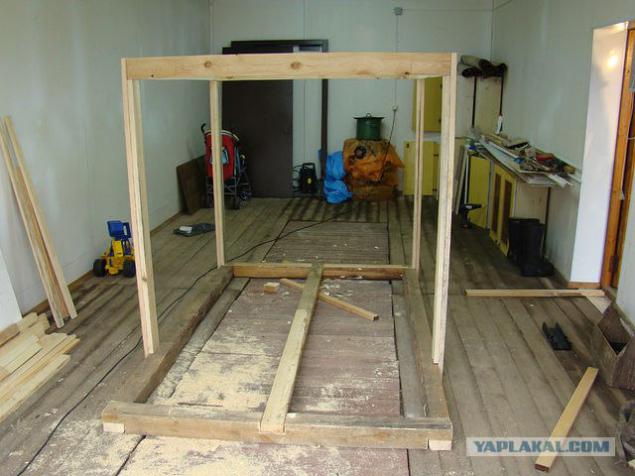 This is our desktop ...
My brother. Most of the work we have done with many efforts neighbors (House have 8 apartments, all children, all interested)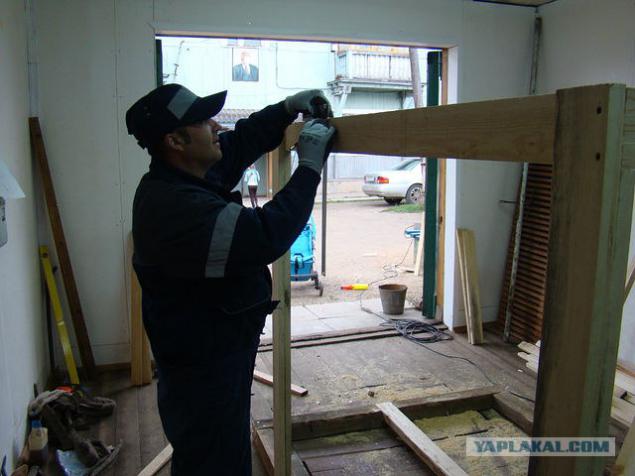 Brother zatestit window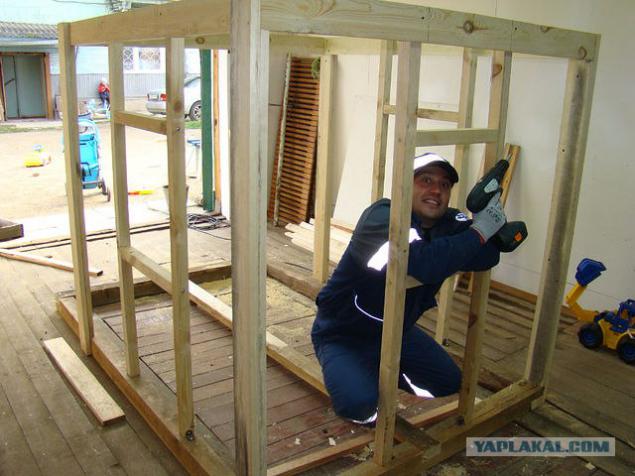 The frame house is ready!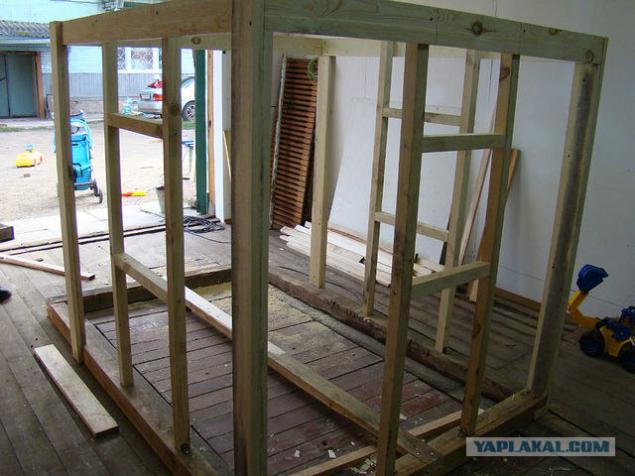 Dug bars, have put span beams stick.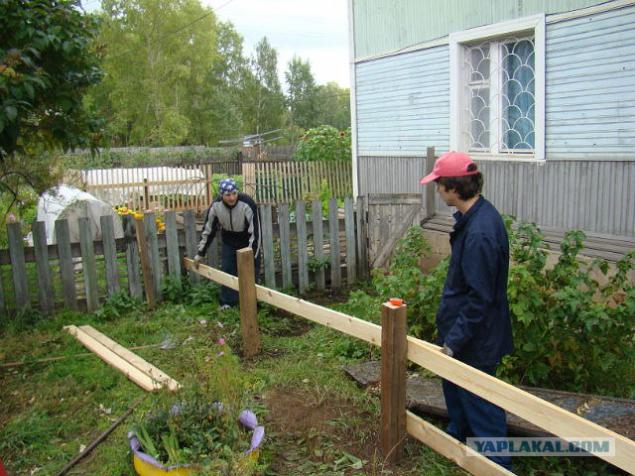 A neighbor on the other hand! Incidentally the rank of Major!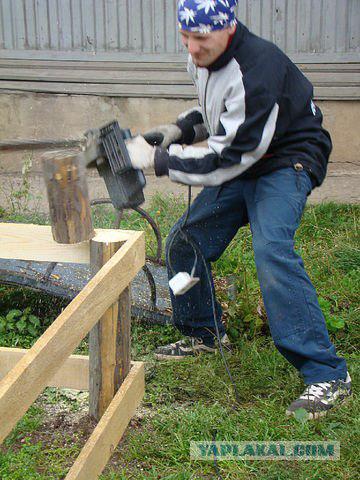 He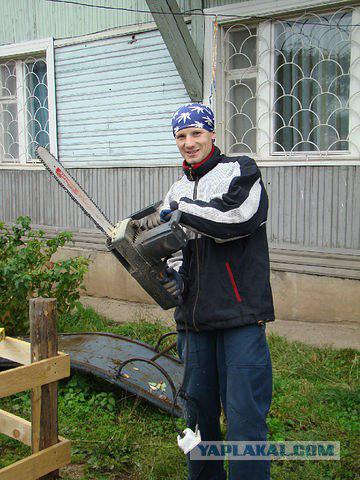 When focus spans.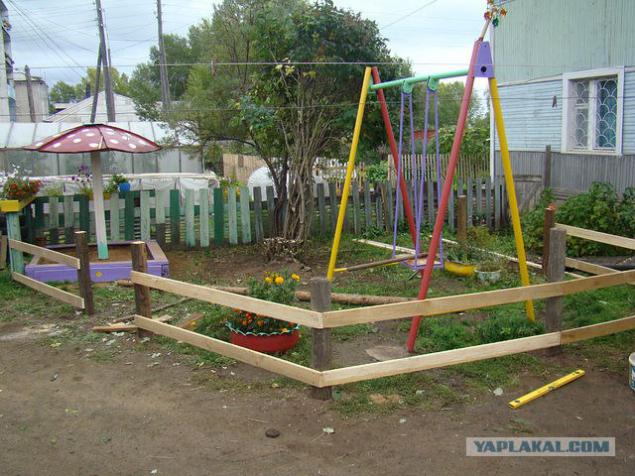 Zastrogan fence. Material with an escape from the company did not have even a house, bought the rest from all chipped.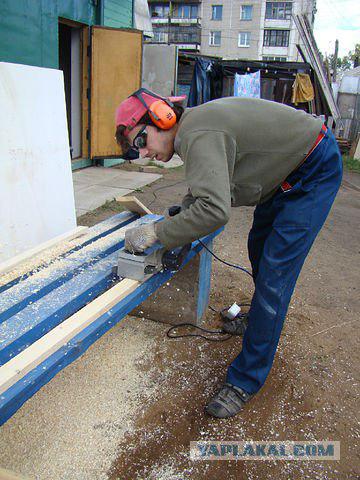 We drove to pave the fence. (My brother and I)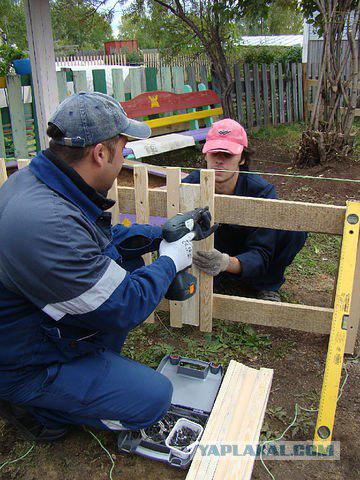 After the fence was all screwed.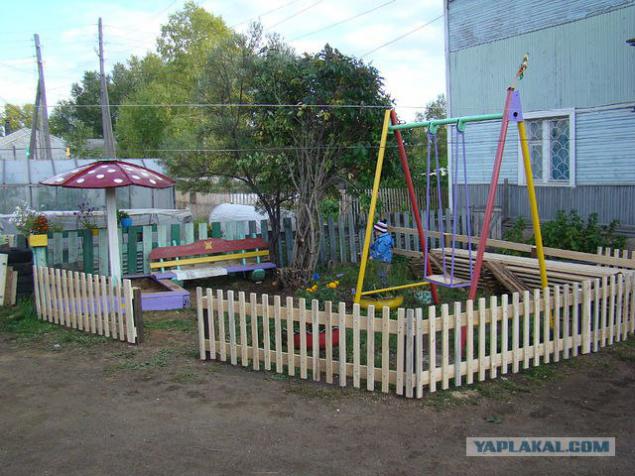 On the other hand.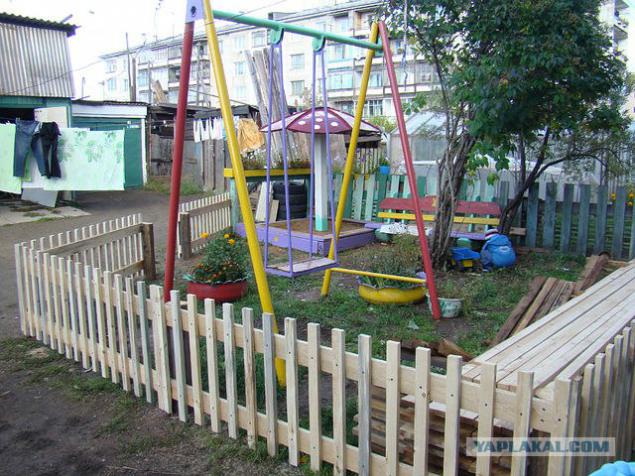 Fungus sandbox was made from an old satellite dish. (Hendmeyd)
Arthur as an artist was entrusted with the most important process- drawing circles!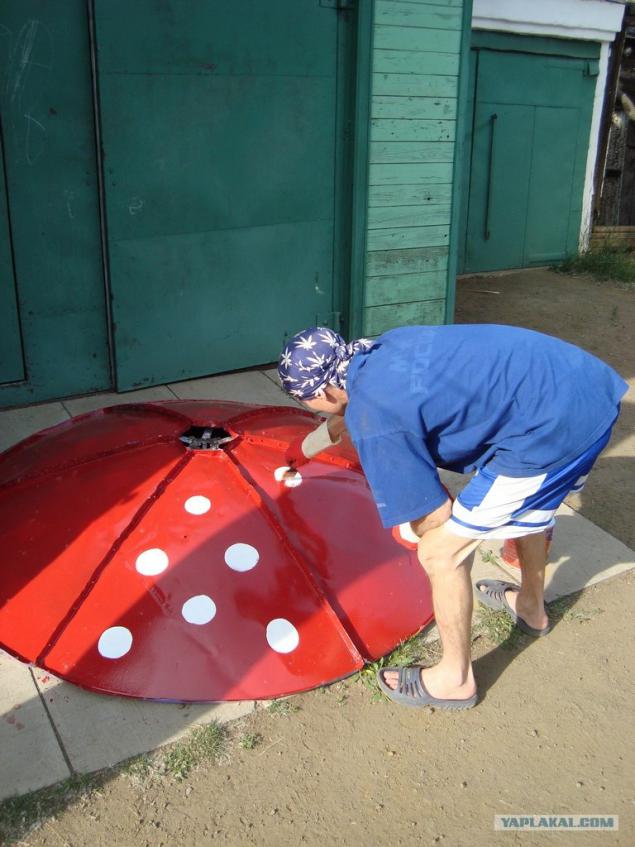 Installation of the fungus (I screwdrivers)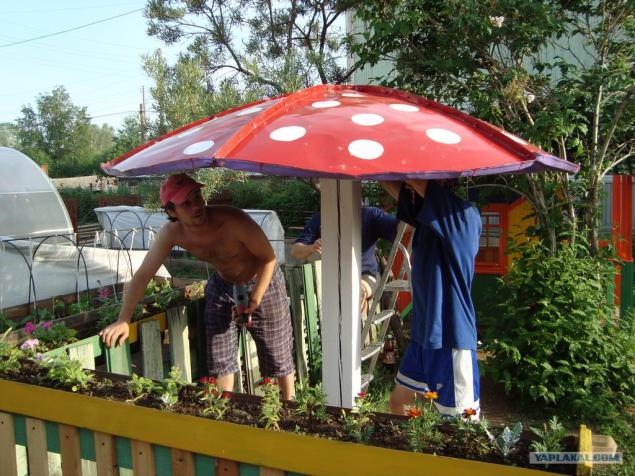 My mother draws a house. (Owl that the entrance was found in the garage ... lay there for 20 years, waited for his time)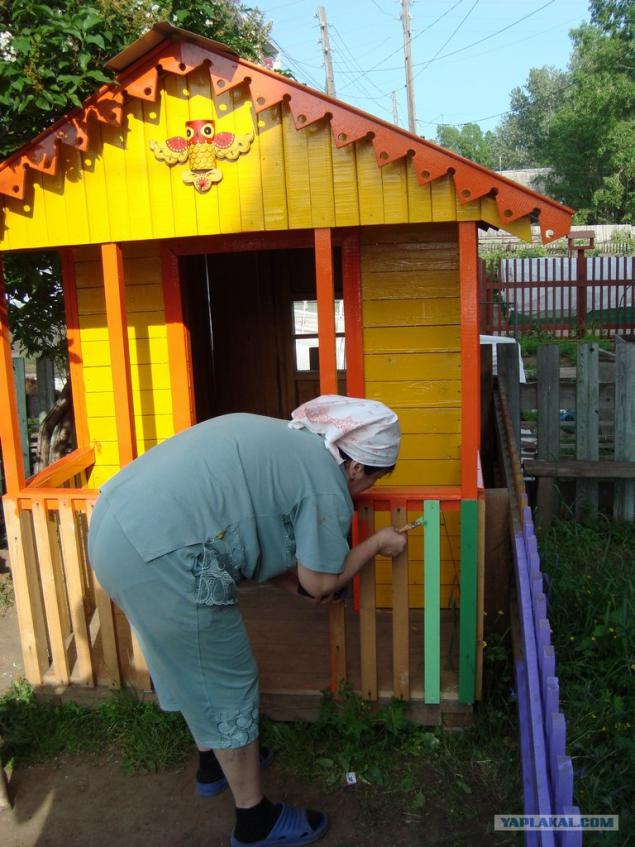 Help from all!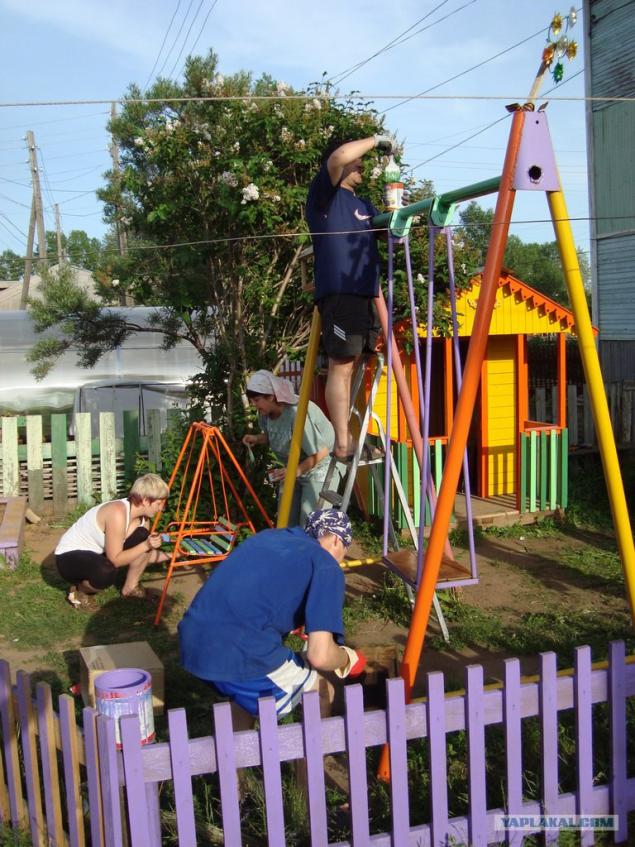 Here is the result. All excited children not to pull out. All good!
Generally story turned chaotic, the photo is not in the order of construction. After graduation, we have applied to the Administration of the city (a competition for "The Best Yard") and won it !!! The prize was 45 kilorubley. This money was bought children's complex and trampoline for rebyatni. Since we are in Siberia has become cold, it was decided to put it all in the spring. Thank you for attention! How to do it all (spring) ...
otpishus
Source: