4 photos + text
It was the case this way: a million years to persuade wife's mother to go abroad ... Finally, she went to the sister to climb, look at the Great Wall of China ... There she bought a sim card to call home every day, so remind to water it ogro-on Oh-oh-oh-oh-oh-oh-oh-oh-oh-oh-mny conservatory exactly half the hall ... And then in the summer we have the military at the site began to blow (dispose of) the old cartridges. And they decided the military blow of bo-oh-oh-oh-oh-oh-oh-oh-oh-lshim parts (((Our home from her stops 5 tram, but every day that blew us on the 12th floor were loose breeds Suspension on book shelves !!!!!! And her house - the "face" looks at the private sector, and then, on very testing ground of the military. In general, when they decided to blow up the last remnants of its - its 9 floor so much shocked, that fell kitchen ...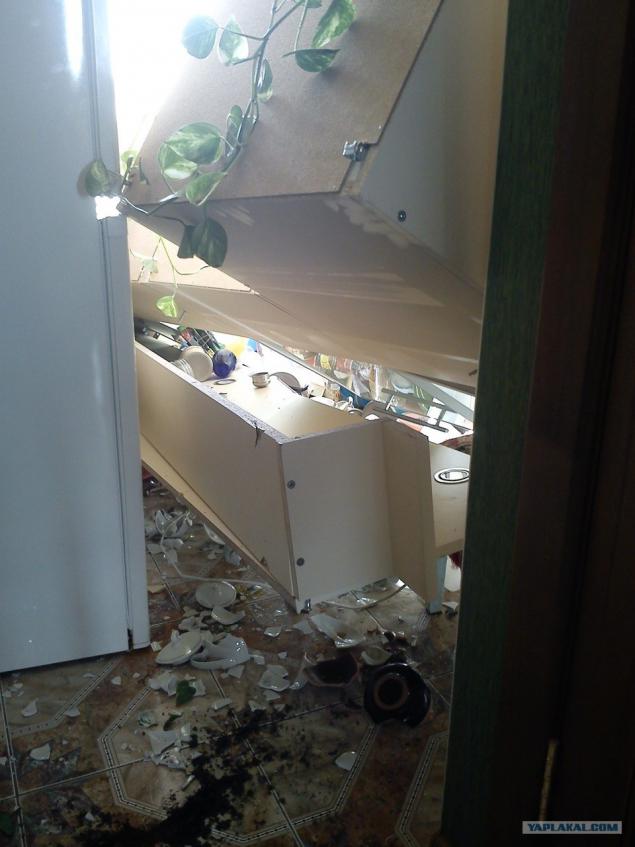 In local news hotly debated military. In the end, those "otmazatsya" and said they did not blow up ammunition and carried out military exercises !!! And the scandal has outlived itself ...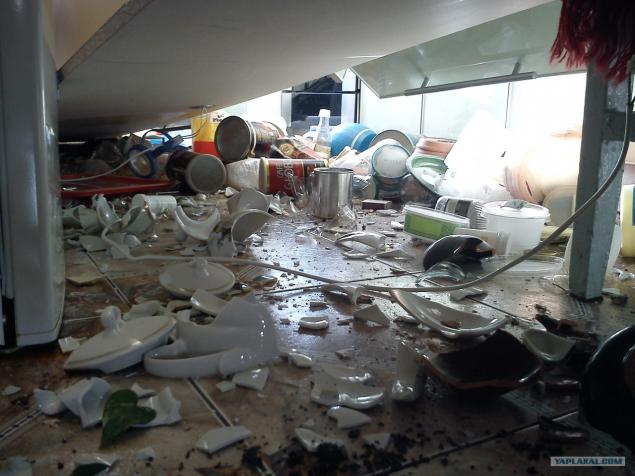 That is dropped in the middle of the day (not night woke house) ... So, Twist of fate - she calls "How are you?" Well the answer man on vacation - all "okay" ... In general, as long as it amused - went every day, aground floor , peretaskat furniture in the room. Damage but not really catastrophic: a dent in the refrigerator (it is closed), a dent in the microwave (works), new expensive panel-kamforka intact !! smashed all the dishes (the new and the Soviet Union), it is a pity the decorative board of kuh-kuh set on top of the -Furniture (it is in the dust), and grandmother broken stool (which my grandmother sewed a long time) ...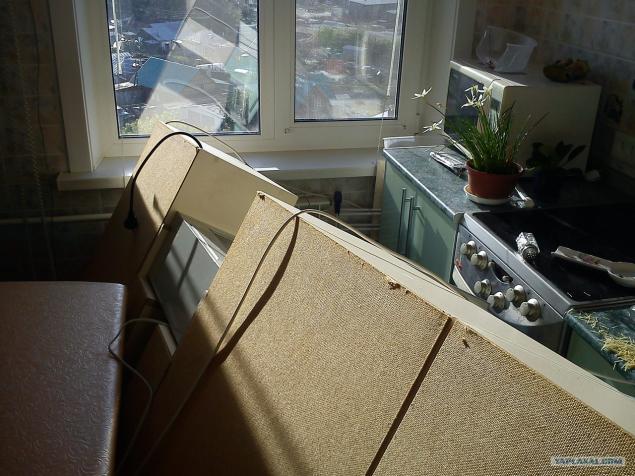 Source: