If you do what you do not want, it does not mean that it does not happen. So this time a teacher from the school called (a Spanish children go to school from 3 years) and told that our baby coughing badly, and he had a fever. The wife immediately took it and drove to the hospital. There we were scared probability of asthma and was sent to hospital for examination. At the hospital they said that it cramps the lungs from lack of oxygen in the blood, or something like that, wearing an oxygen mask and took blood biochemistry (That biochemistry), all took about four hours, the field which it was decided to leave him at the hospital. Staff nurses are not here, at least if this is not the intensive care unit, his wife left him, and today asked me to replace it for 2-3 hours.
We drive to the hospital.
I call in a parking lot.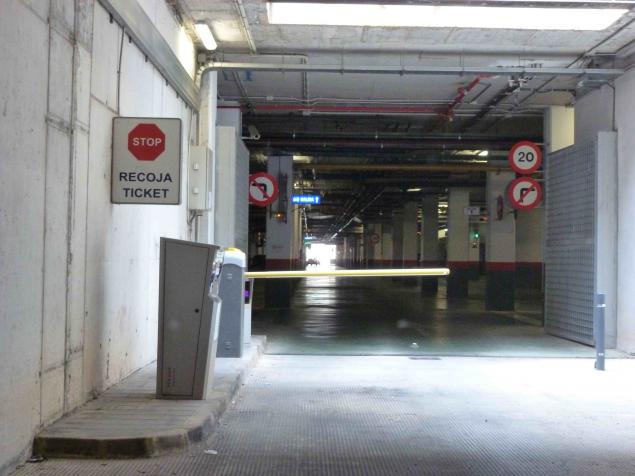 Parking space is full.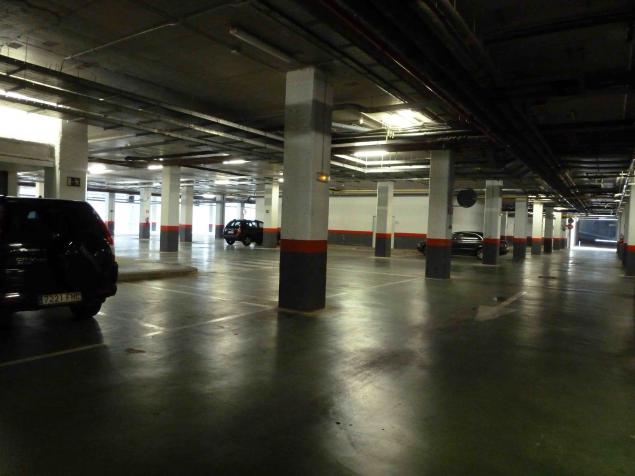 Elevator.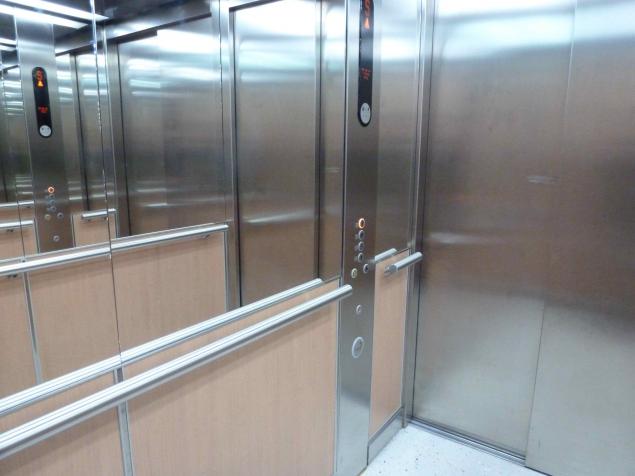 Lobby.
Waiting Room.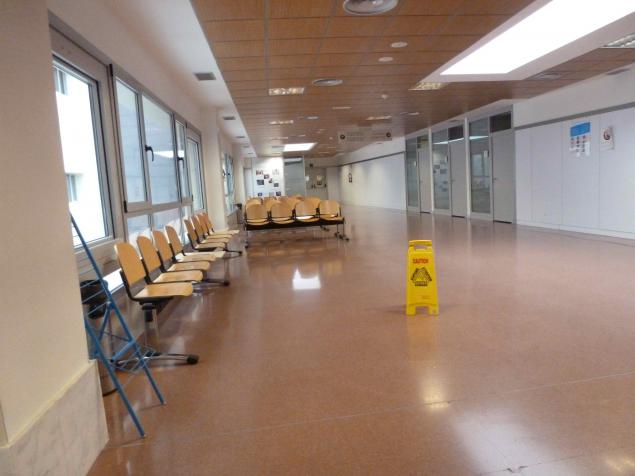 Escalators.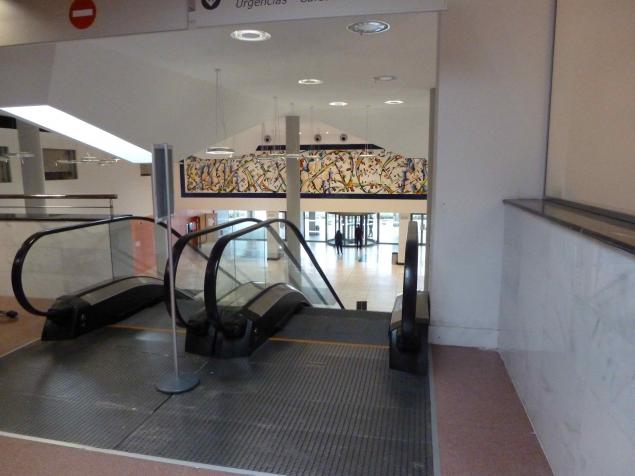 Another lobby.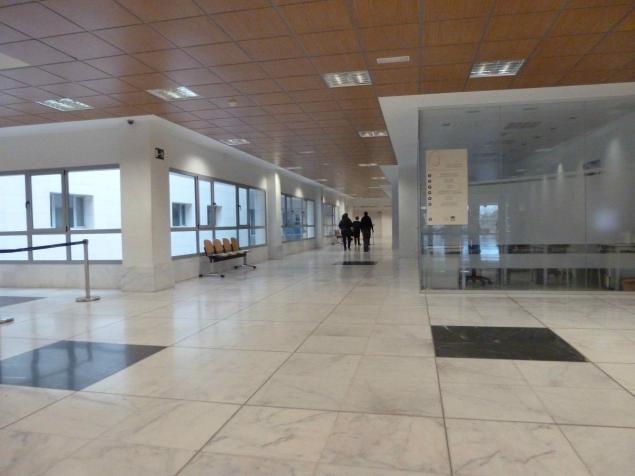 The corridor with the chambers on both sides.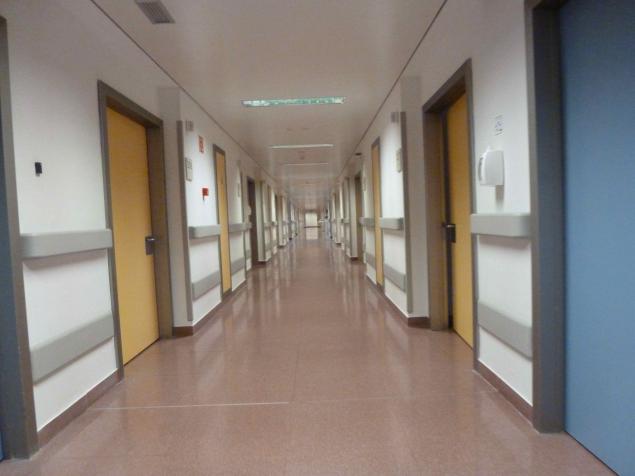 Near some of the chambers of liquid hand sanitizer.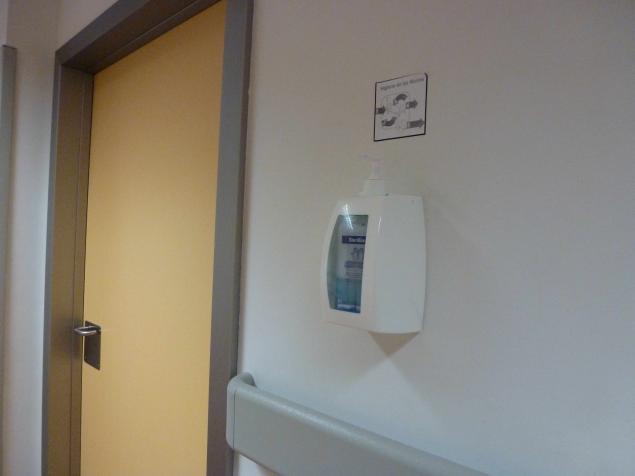 And here is the patient, chopped in Gary Potter. At the hospital, free Wi-Fi is not, so I broke it a few passwords to someone else's routers.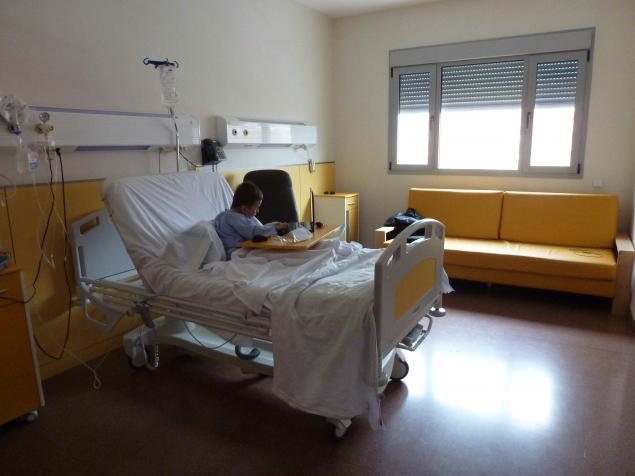 I walk to the window and take a photo in a different direction.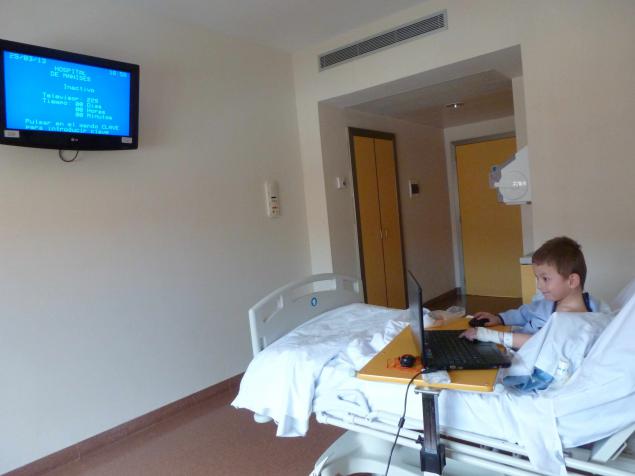 View today's windy, but the heat + 19 + 21.
The Chamber is designed for two beds, but since then little patient left a hanging lamp over the bed, held a central oxygen, nurse call button and still unknown to any crap.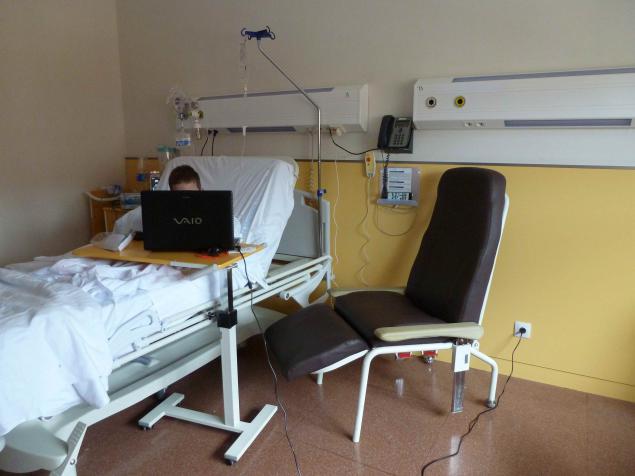 Small washbasin and paper towels.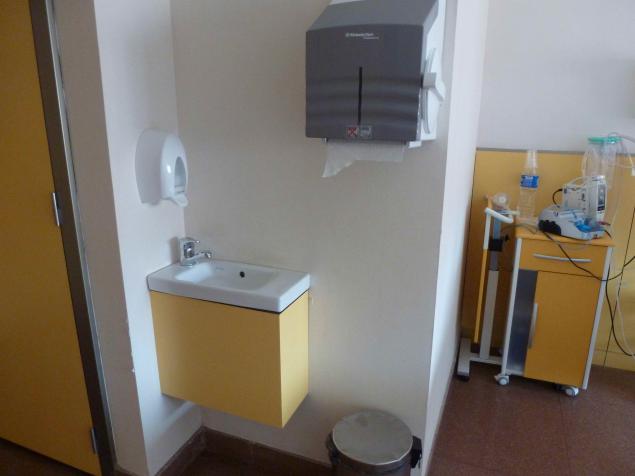 There is a bathroom and shower.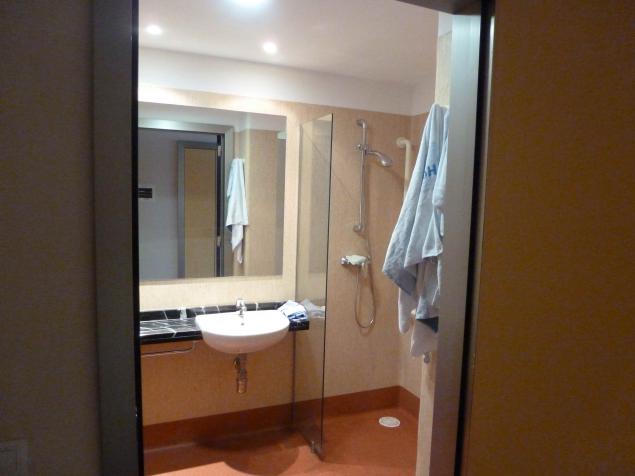 ...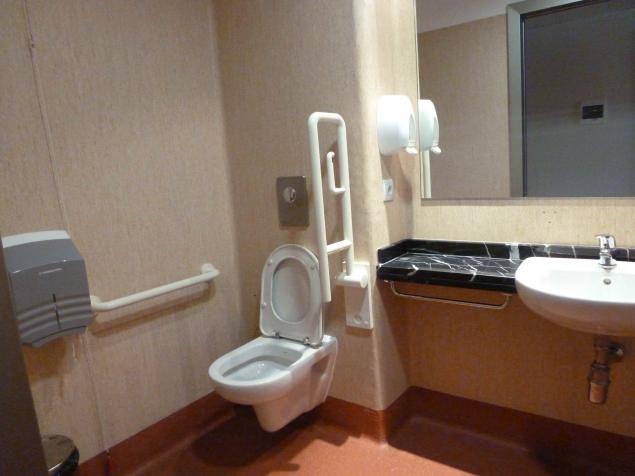 ...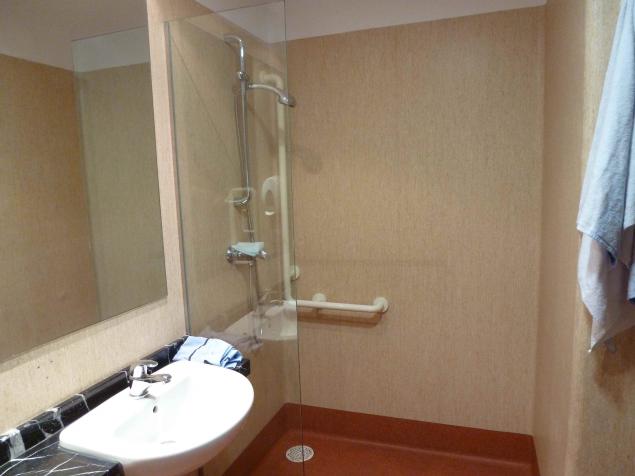 Adjust the climate.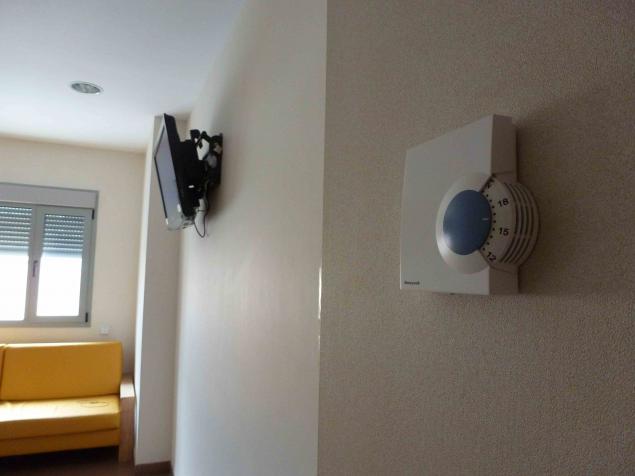 On hand catheters toe sensor that monitors and transmits data to the machine.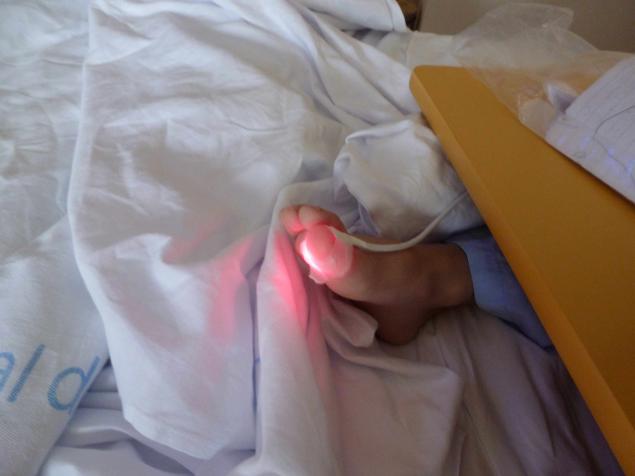 I only know that the top number indicates the oxygen content in the blood for her, and then we have to watch that would not fall below 92. If that call sister.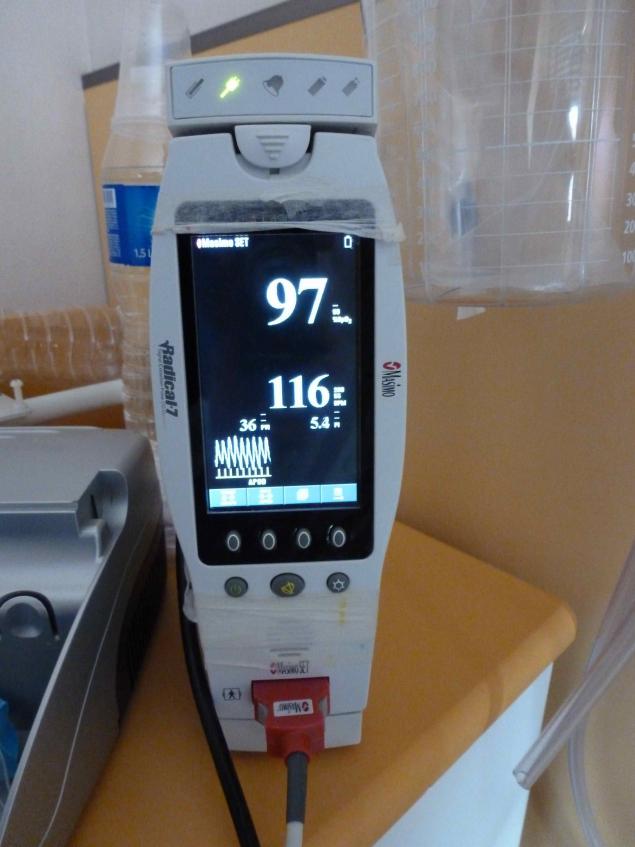 Control bunk.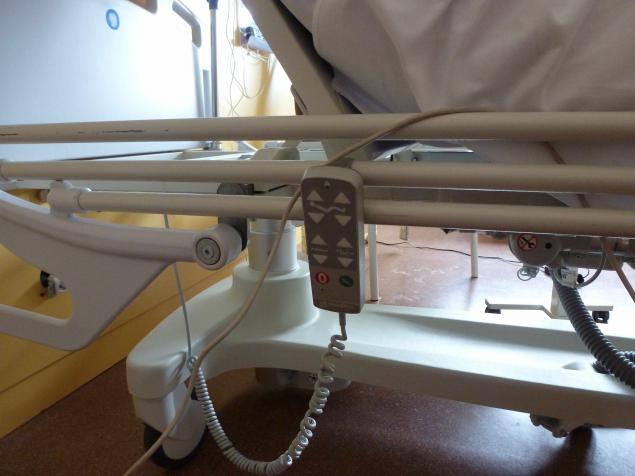 Girl came to measure the pressure.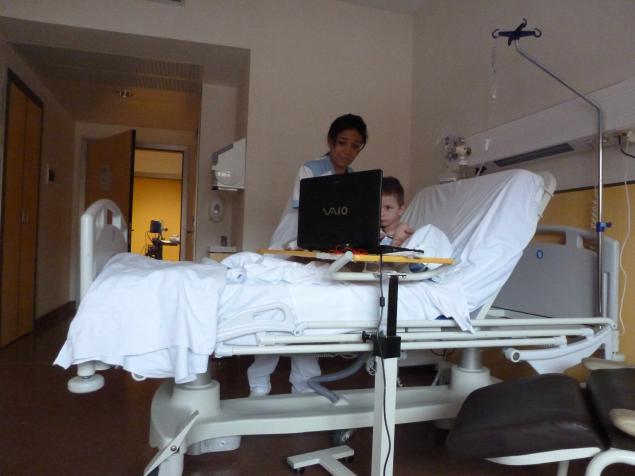 Requests to move as little as possible with his left hand, that would not povydёrgivat catheters.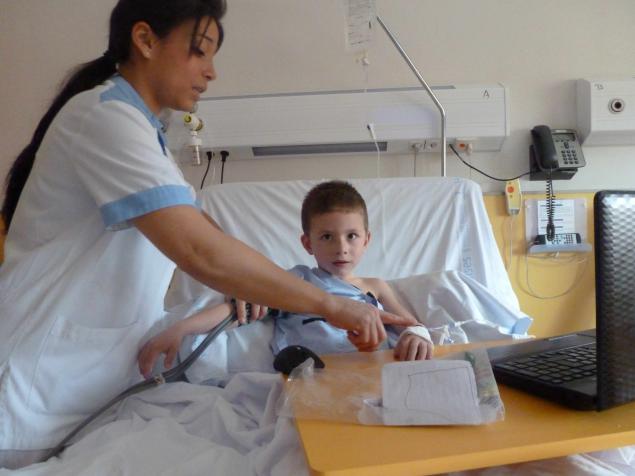 I'll go buy a TV card, buy coffee and Coca-Cola. Pay only that there and parking. TV 5 euros a day, you can immediately for 12 days will be cheaper, I hope we will be discharged earlier promise tomorrow.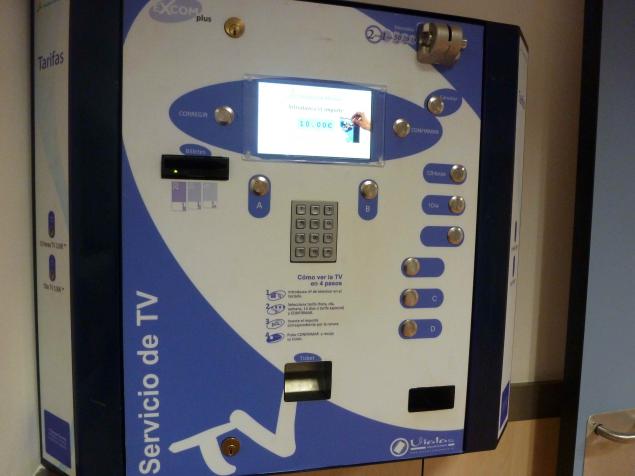 ...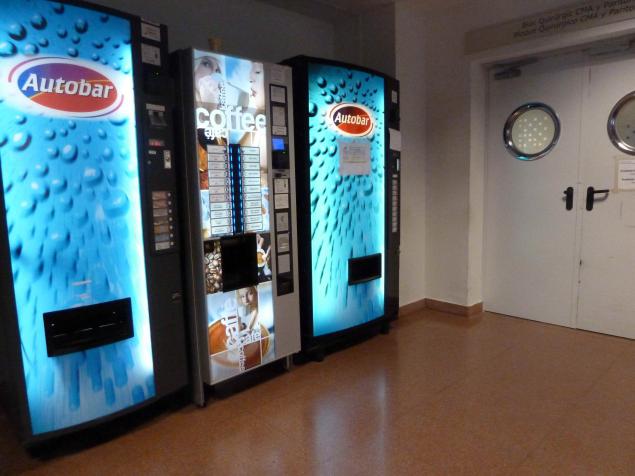 Then he brought a snack of cookies and cocoa, will soon be dinner.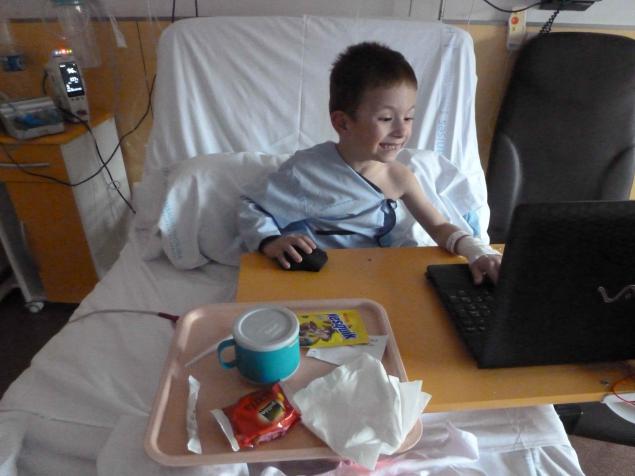 Later, they put a mask with an aerosol, but the child does not stop.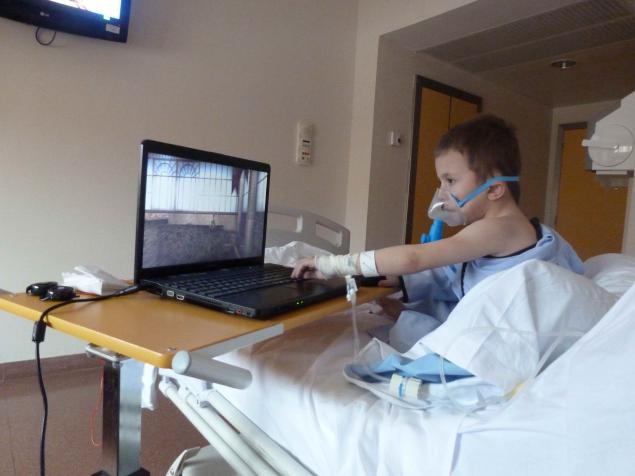 A year ago, we, too, were in the hospital, there was like this e-dropper.
Since I do not dosidel to dinner here is a photo from the hospital last year.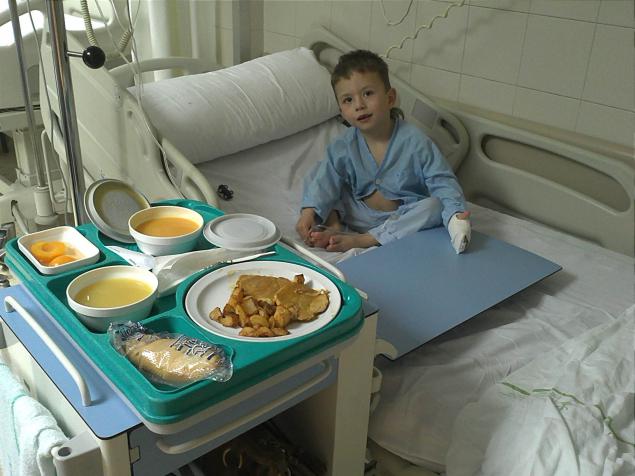 Returned wife. Freedom! 4 hours and 33 minutes of parking are asked 8.70Evro. Although it was possible to put the car on the street. All home!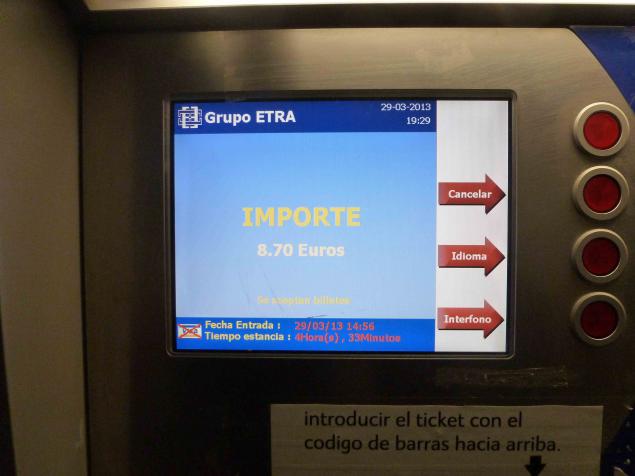 Source: