Free massage therapist and dance hall, top box and ottomans, hammocks and free schedule and even chips shop in the office, for which it is possible to arrive on the Segway. Science Fiction? No, son, it's ...
64 Photo © Sergey Mukhammedov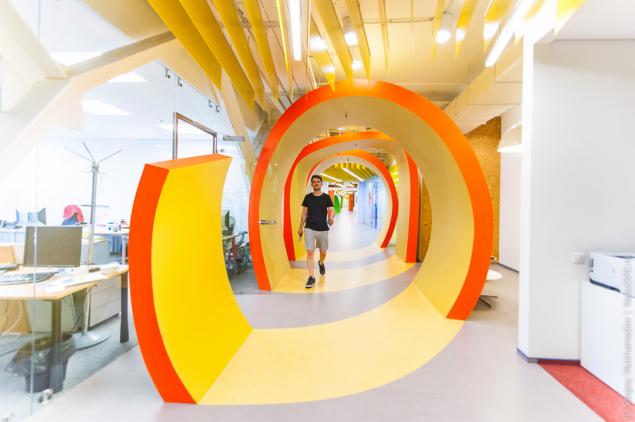 St. Petersburg office Yandex! As well as in Moscow, he works 24/7 - around the clock, seven days a week. Arrival and departure of employees is not regulated.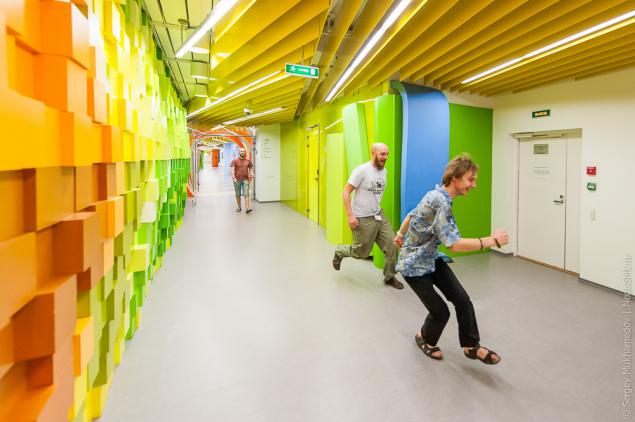 The main reception. Visitors are greeted by the familiar "Find" button with a yellow arrow.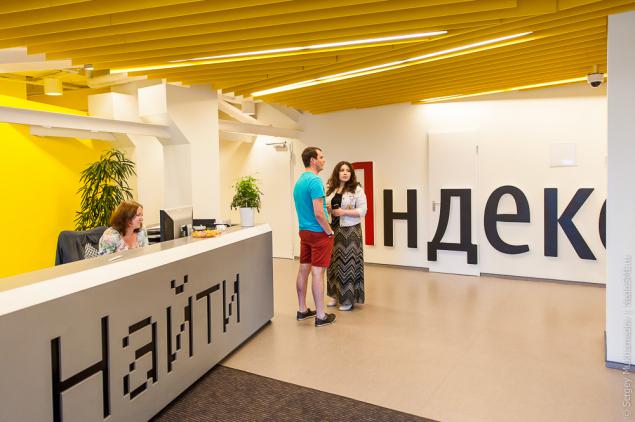 Here you can take the original label on the numbered box or paper handle.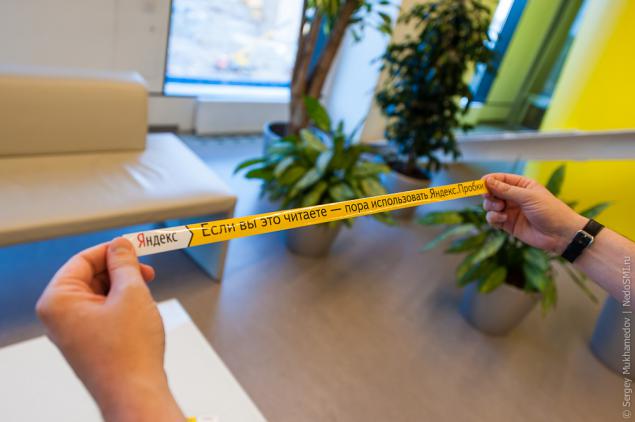 "Here everything has been done to make it cool and comfortable" - that one sentence describes the company owl office. Now he has two floors, one more until repaired.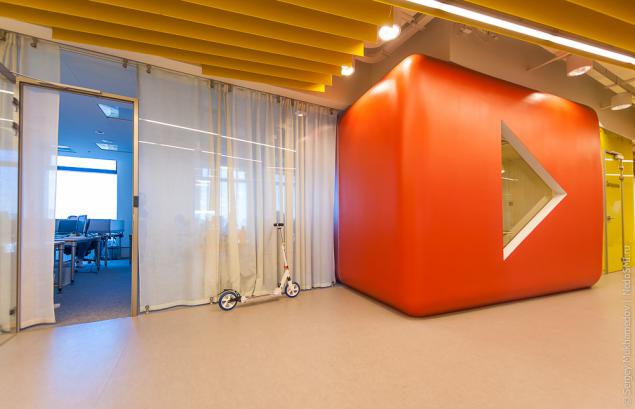 In all offices of Yandex, you can write on the walls, they are covered with a special film. This opportunity to express high damage when shooting reportage. Almost all the walls are painted with formulas for which SEO-Schnick or competitors willing to give his life. Had to constantly look for such angles that the frame did not get anything extra. I'm even going into the next room, began to offer change from plus to minus and multiply by the split to misinform optimizers.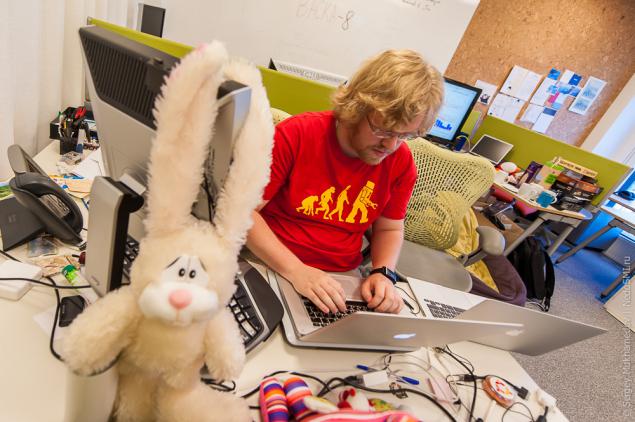 Each room is undeveloped as convenient employees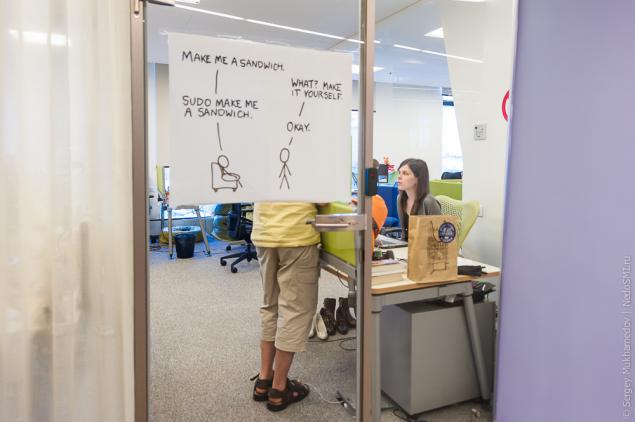 Here may lie winter tires ...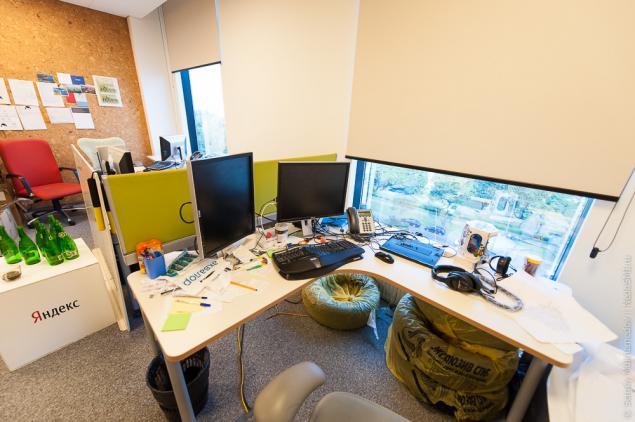 be connected Kinect ...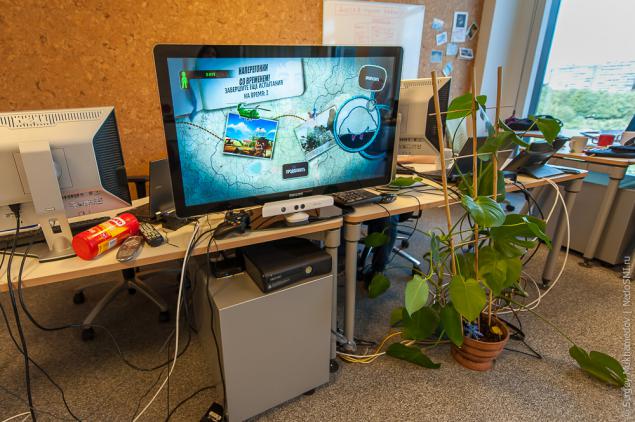 or posted a collection of bottles of Louis Perrier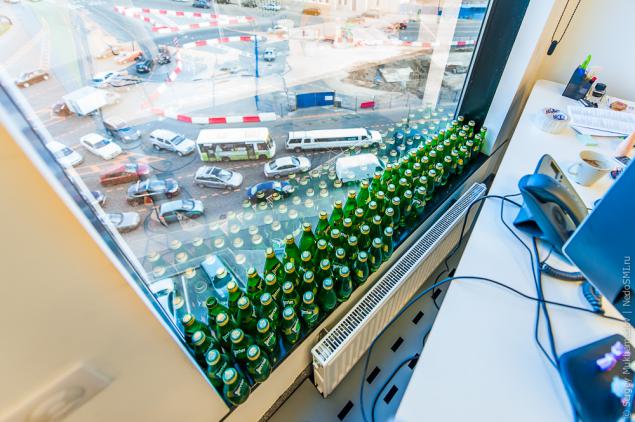 Each floor is decorated search symbols - arrows, pointers, interface elements. Guests are literally inside Yandex services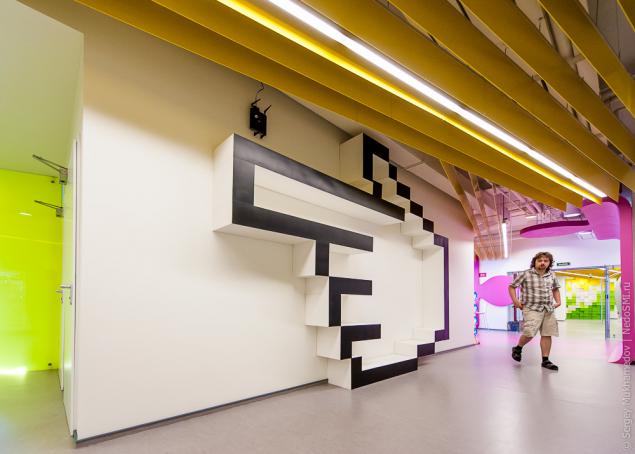 Miniature icons grown to gigantic proportions are divided into three-dimensional pixels, growing out of the walls.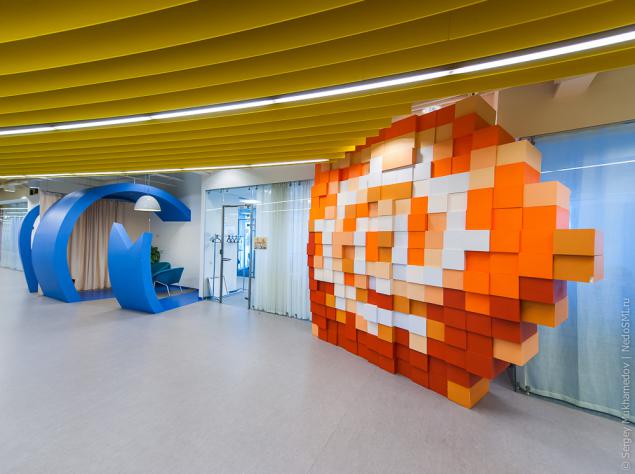 A lot cubbyhole for privacy or informal talks.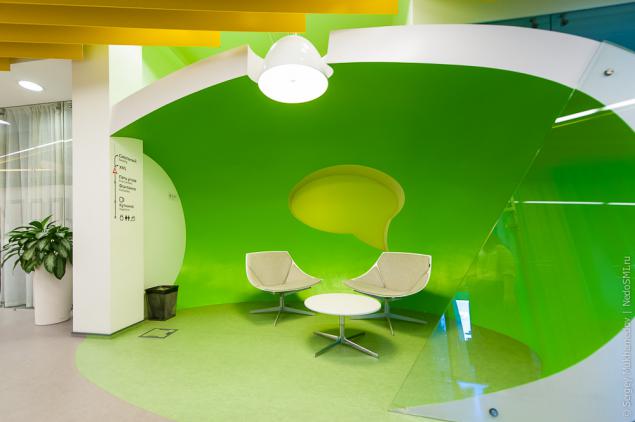 14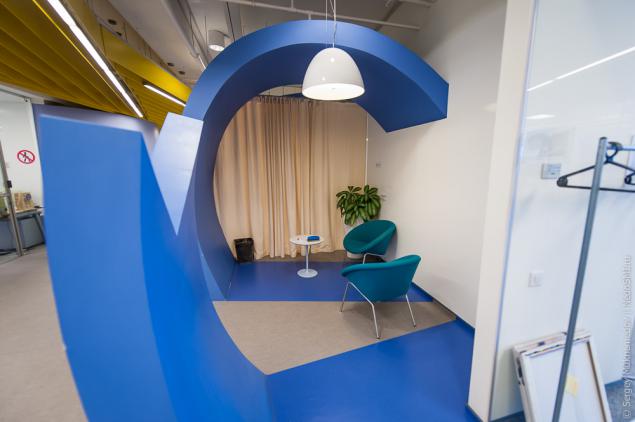 This room, for example, up to the ceiling filled ottomans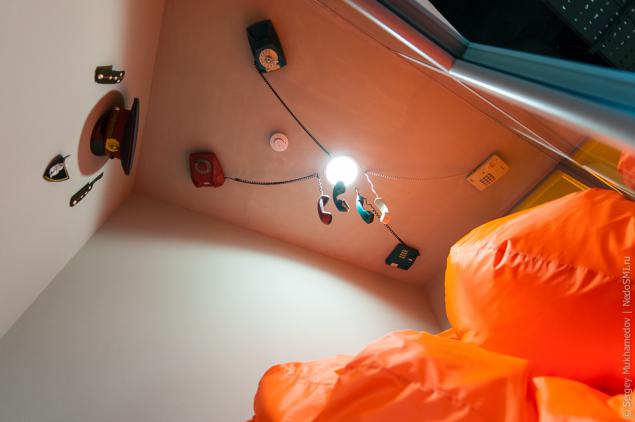 16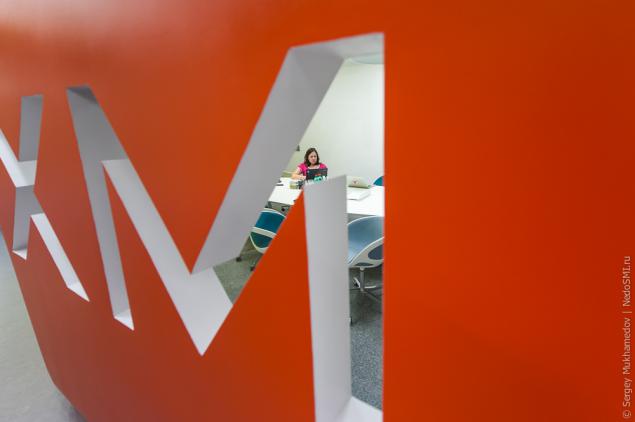 To begin to navigate the conference rooms, you need vpomnit main attractions of St. Petersburg from the Palace Square to Kupcino. They are located in the same sequence as in the city.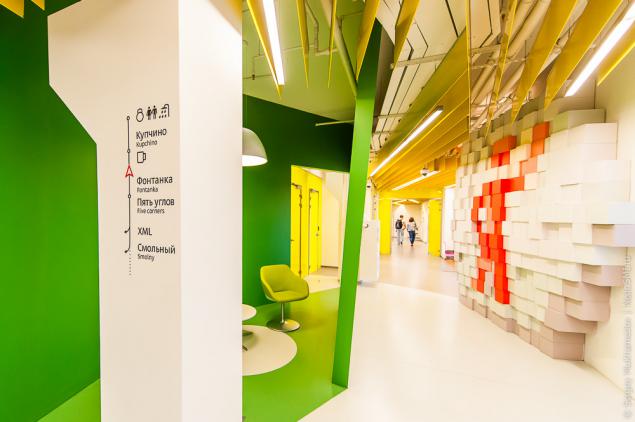 Peregovorka "Five Corners" with a round hole in the wall, located opposite the "Fontanka". They say that if a real "patch" to see with binoculars, you can see it.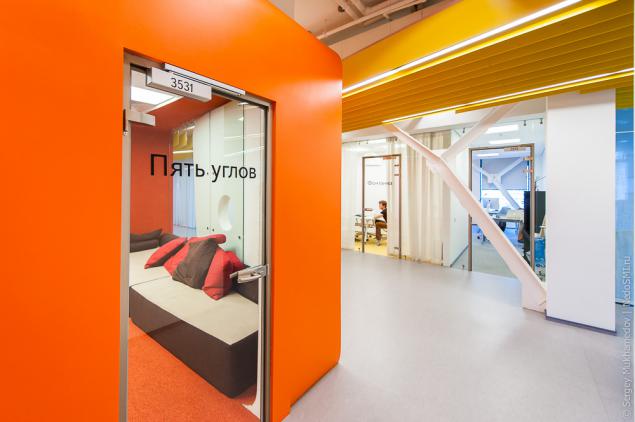 But what's making Pac-Man, I did not understand. It's not like any of the services icon Yandex?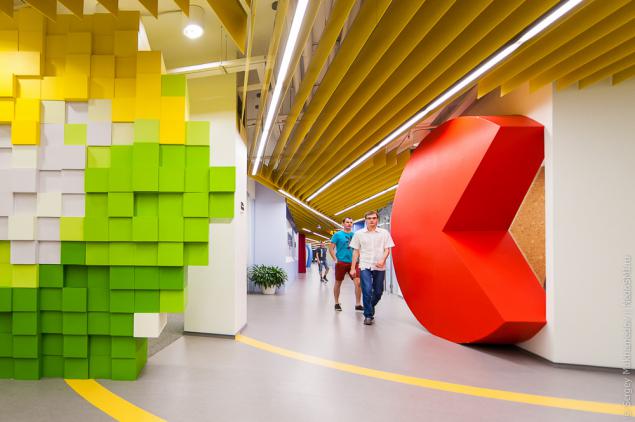 What is the employment of staff during working hours?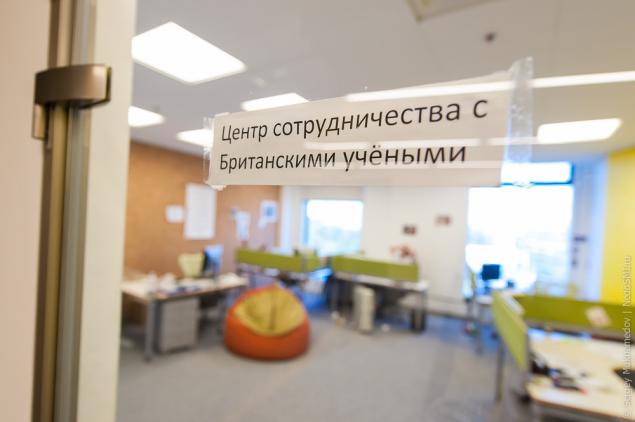 Drawing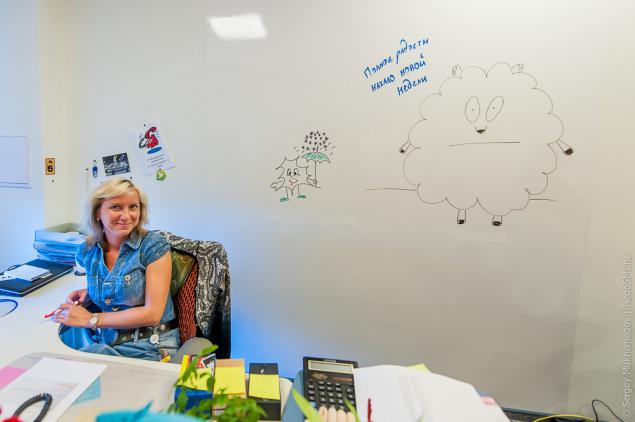 Juggling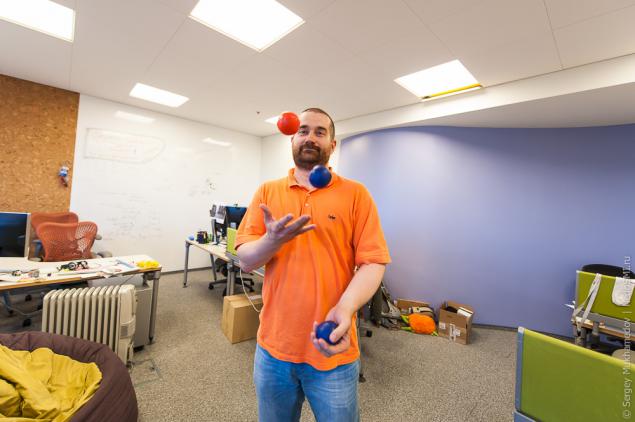 Game machines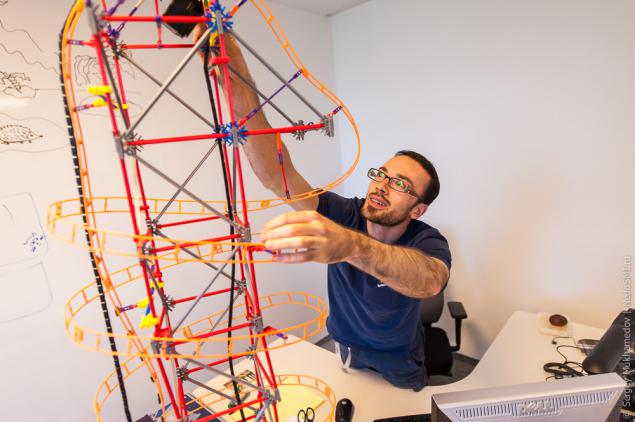 In hockey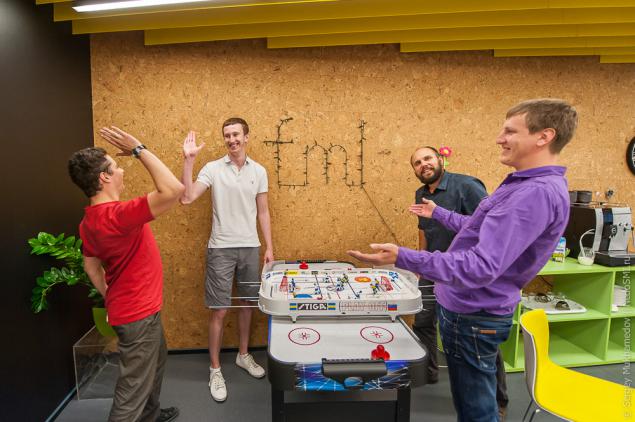 Even Ingres Berds!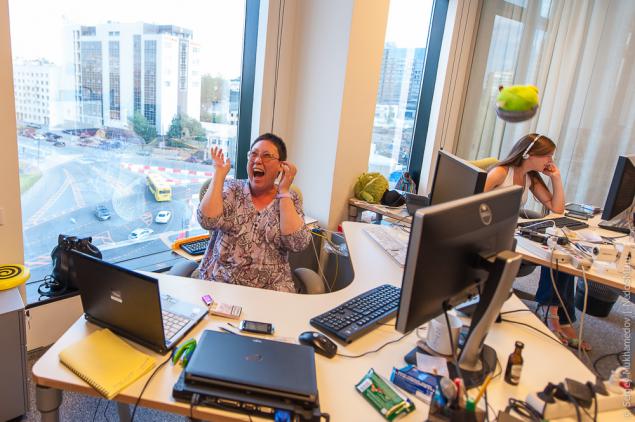 Such work requires a lot of calories. To ensure that everything was on the table, watching Hostess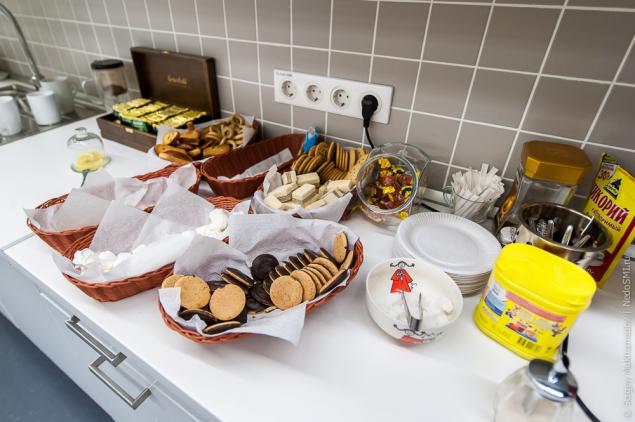 They serve breakfast, brewed tea and can even sew a button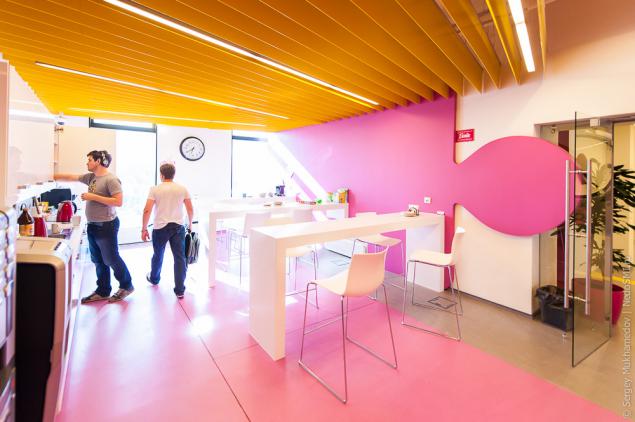 Many, many years ago, when ðóíåò was tiny and little-known Yandex, a team of developers constantly mother brought food to the office. First they fed their children programmers, then their hungry neighbors, employees, neighbors, then the neighbors ... It was so comfortable that after a time, in the office have regular employee - Hostess.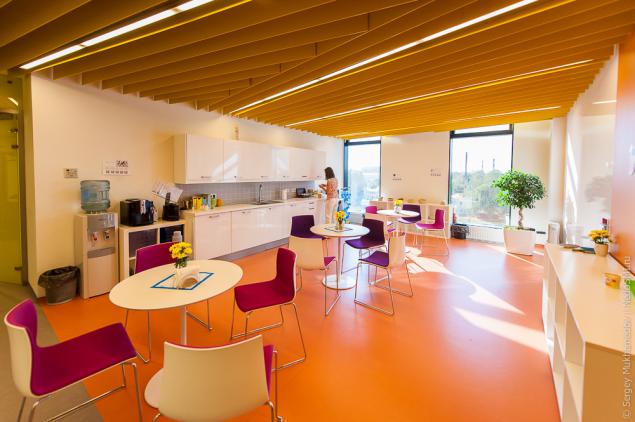 Six hostesses serve 638 office workers.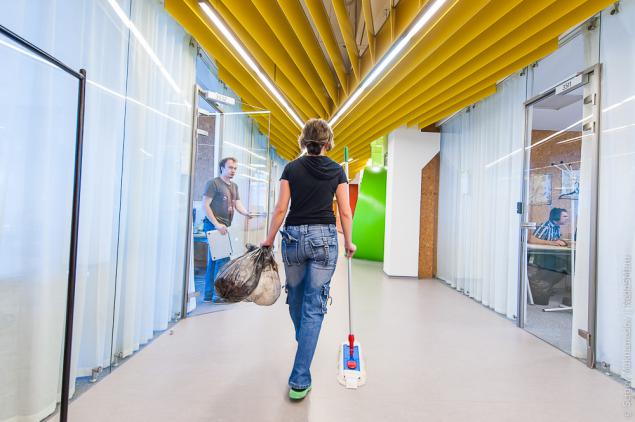 Here are just a workplace zaprescheyut them to go.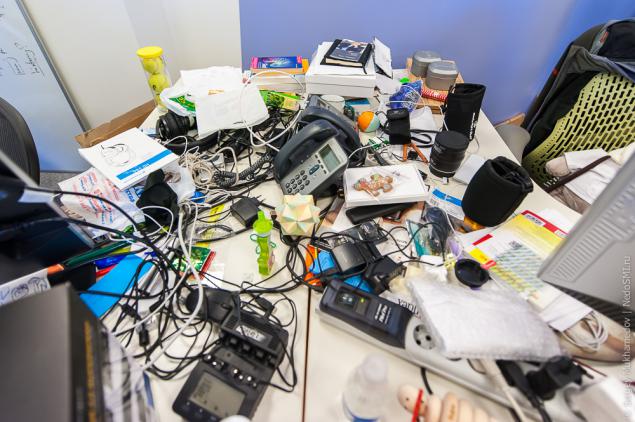 Every employee on the table itself creates its own little world.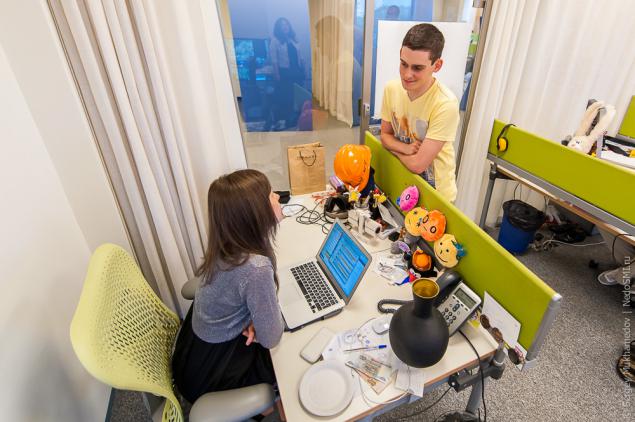 32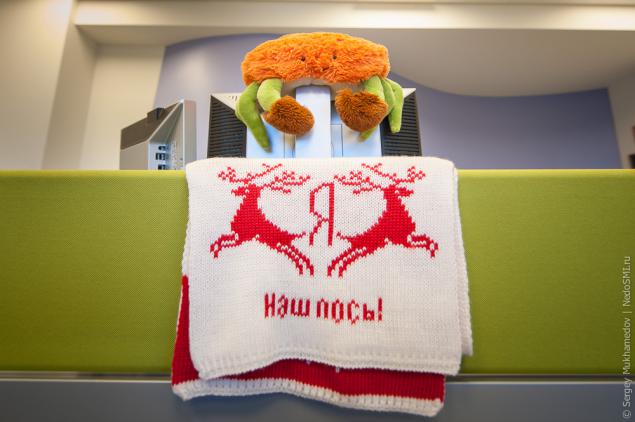 Someone even set up tents to think about it search algorithm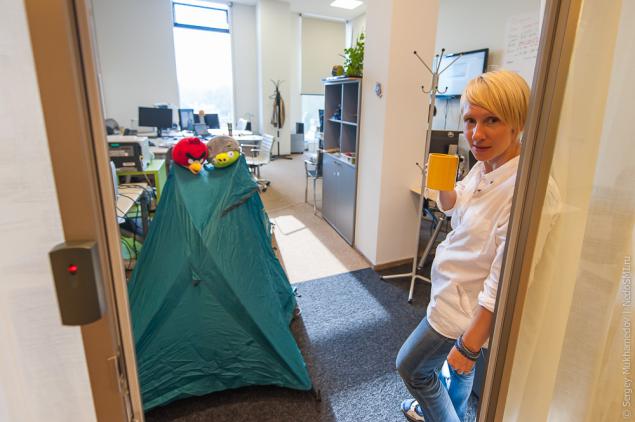 The fact that the office number 404 does not exist, I just found it strange at first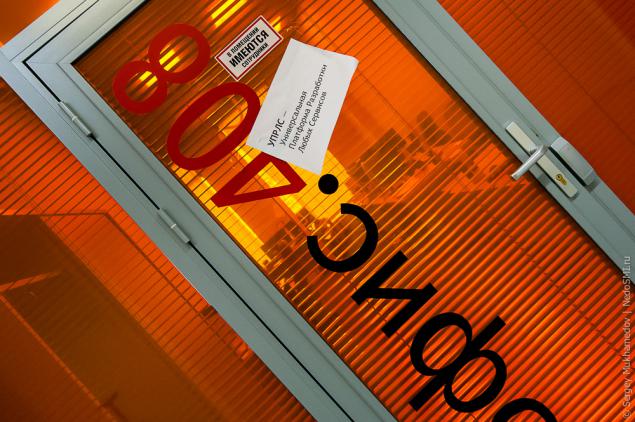 35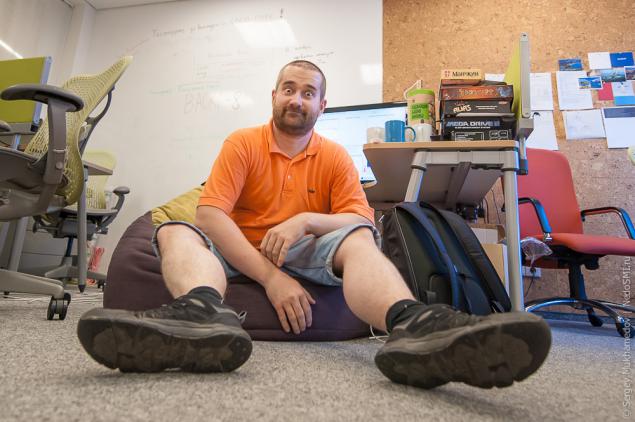 36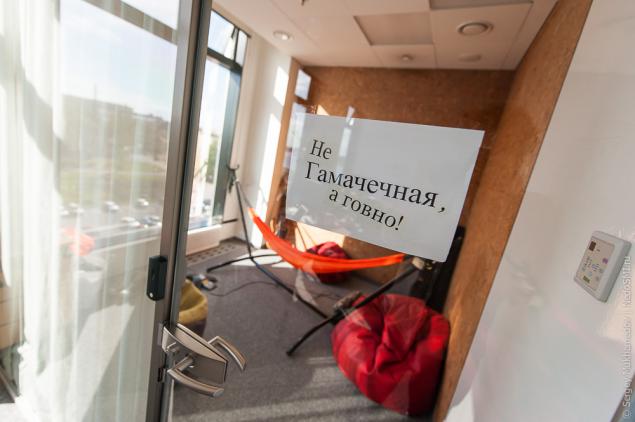 37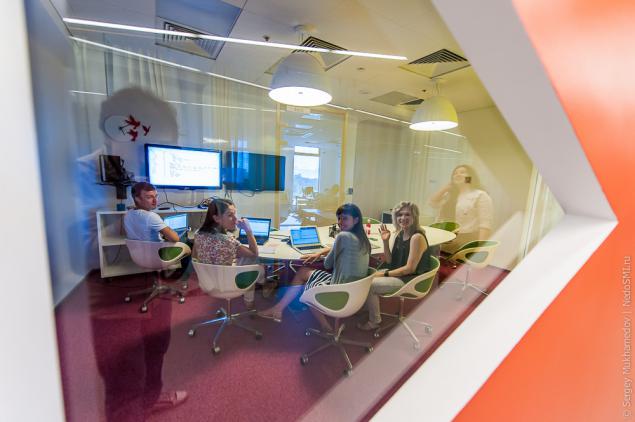 In this terrible room sitting interface designers public services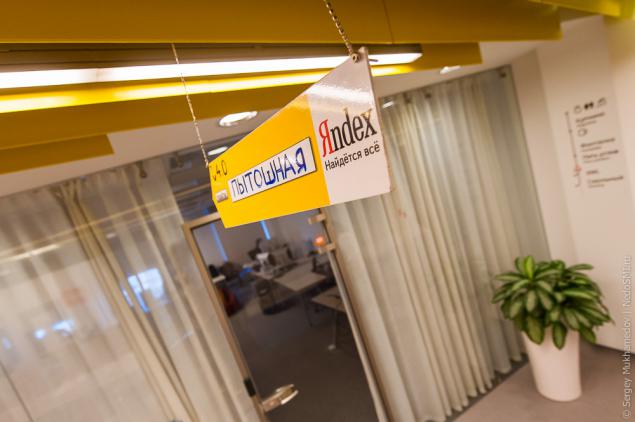 Services Yandex Auto, Jobs and Real Estate - are developed only in the St. Petersburg office. Apart from them, there is still working on the browser, maps and the ultimate sourcing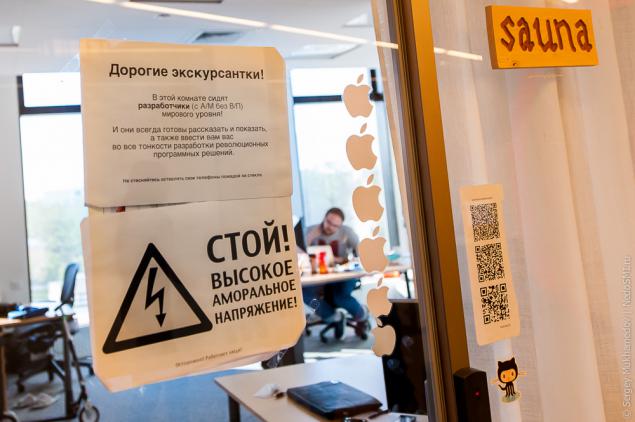 Each employee has a free parking. I asked:
 - For each? Not for visitors and guides for each?
 - Of course, for each, unless otherwise might be?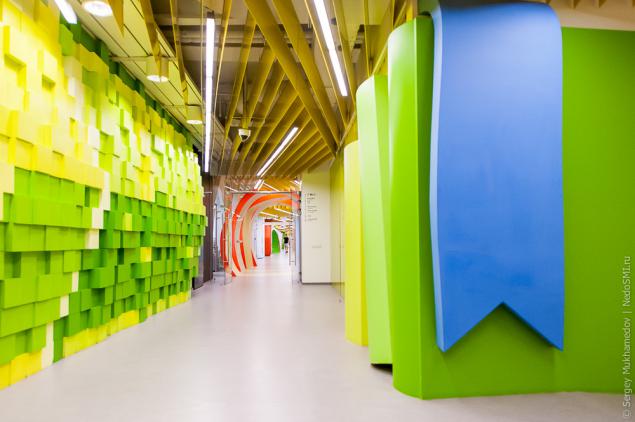 All employees receive medical insurance policy with dentistry. And can buy it for close family members of corporate value. It is very important to those who moved here from other cities.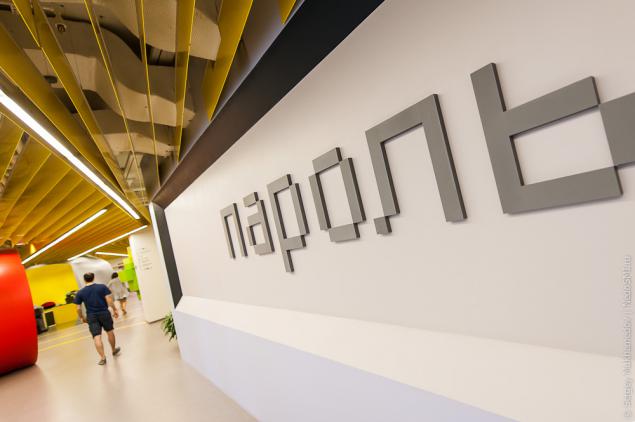 When necessary, Relocation (moving) of the new non-resident employee is paid. He gets bonus + relocation week stay in a hotel or corporate apartment. When you call the candidate for an interview, the cost of the road are compensated. 30 sick days per year paid additionally to full salary.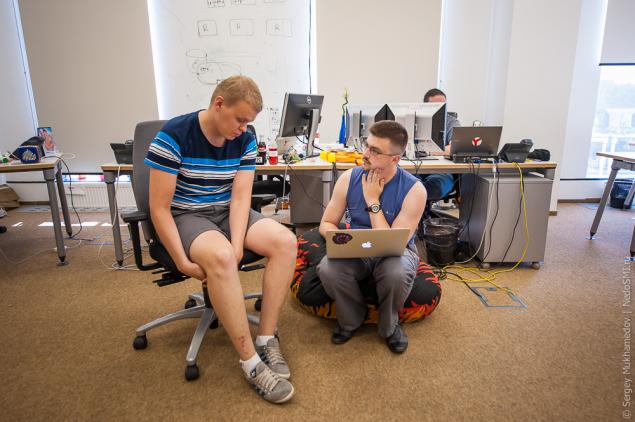 Everything you need for work, do not need to ask and we can take out of the closet. No one believes. That the shelves are always bursting with kantselyarki, watching the girls office managers. If something is not, depending on whether the employee introvert or extrovert, you can order at the reception, or from your laptop.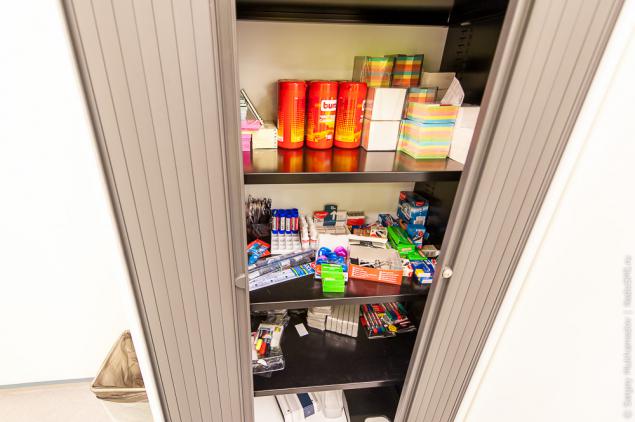 The main peregovorka - Meeting course called Smolny. Every Monday at 11 am here goes "Khural" with svsem offices (translated from the Mongolian "meeting"). Employees can come to the gym or playing Hural online.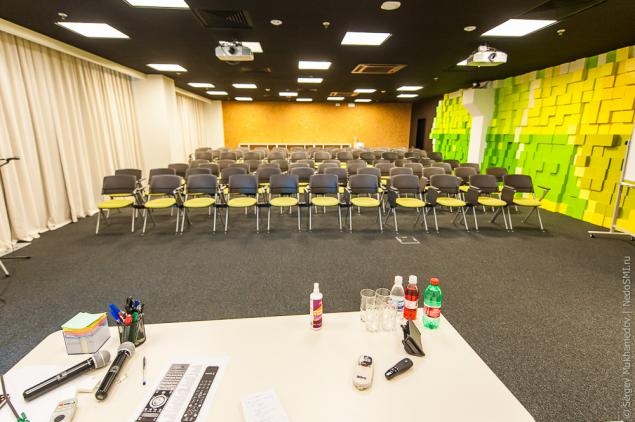 If there is a "Winter", there must be a "summer"!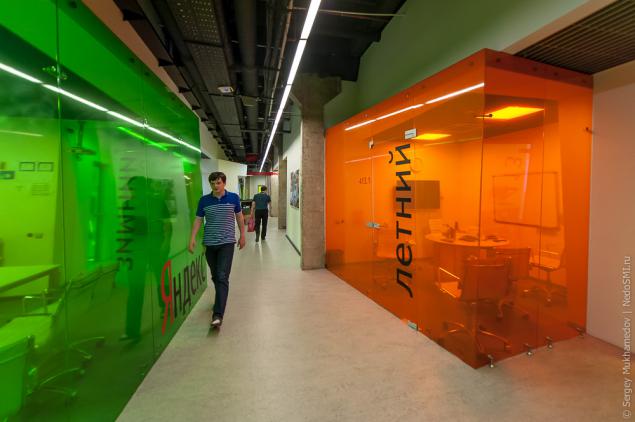 On each floor there are three coffee-points, smoking room and three toilets with everything you need from soaps and balms to towels, shower and shampoo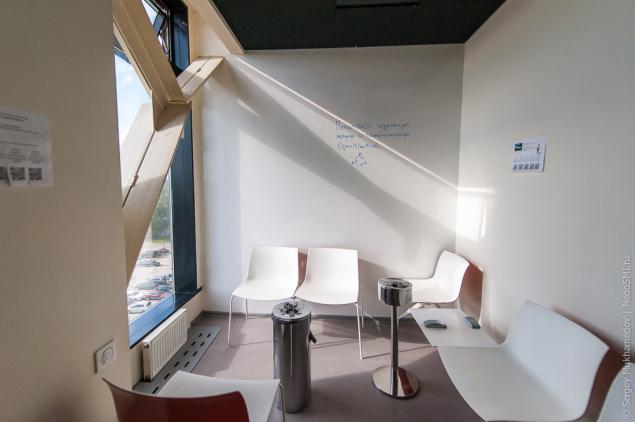 In crowded places hang ads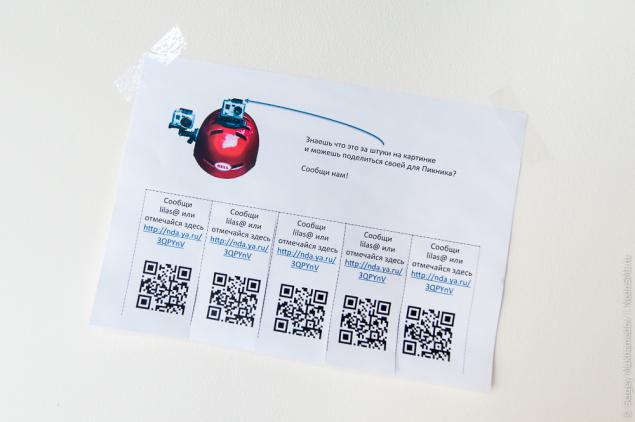 With dogs and cats can not come. Rumor has it that one of the premises illegally residing chipmunk, but he did not see, I can not say for sure. I know only one company where you can work with the animals. If you know this, please tell me!
49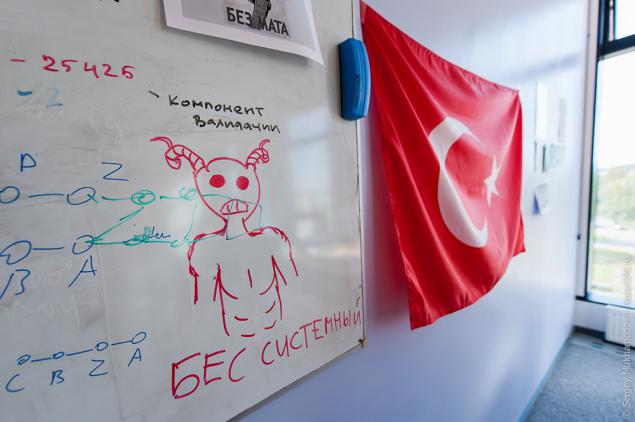 50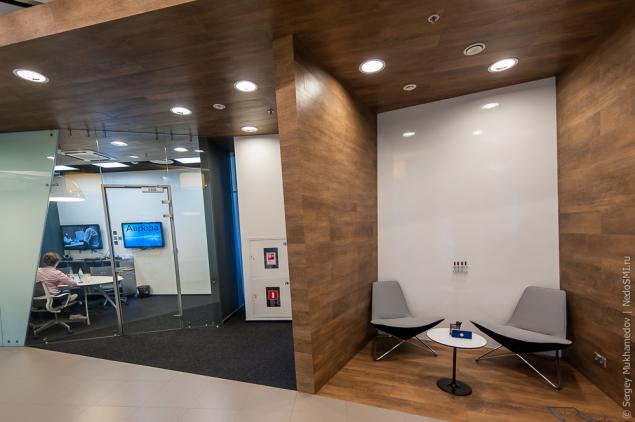 Any literature in the library of the world can be bought at the expense of the company
Here are collected not only books on programming languages ​​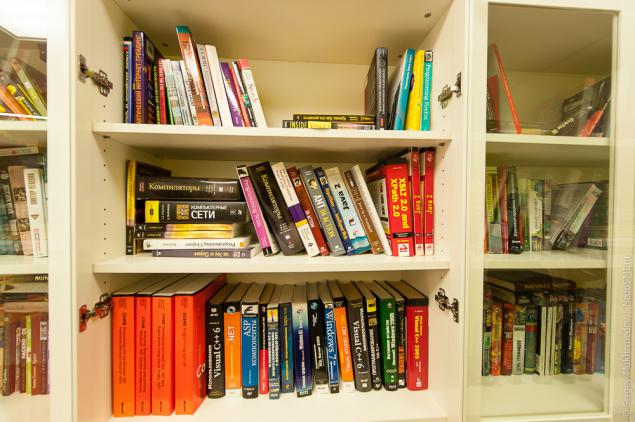 But a lot of old movies on DVD and annual collections of magazines. Narimer, "Driving".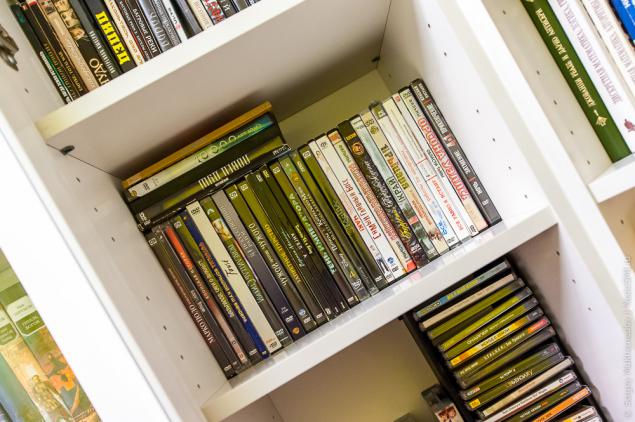 3 times a week free masseur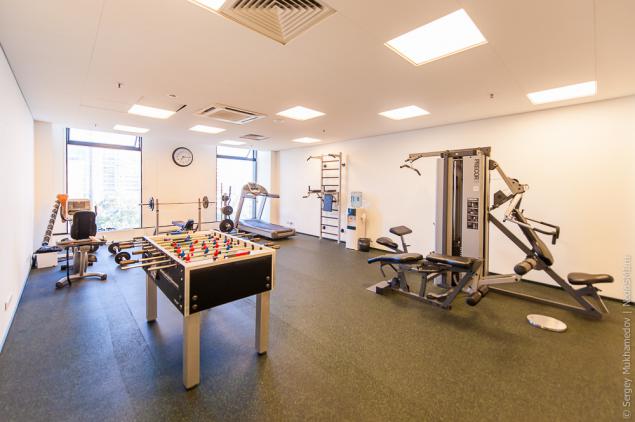 It's time to look into the dining room!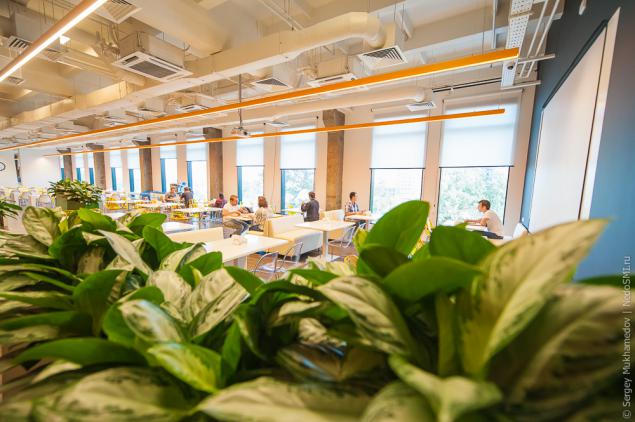 We immediately see that the office - St. Petersburg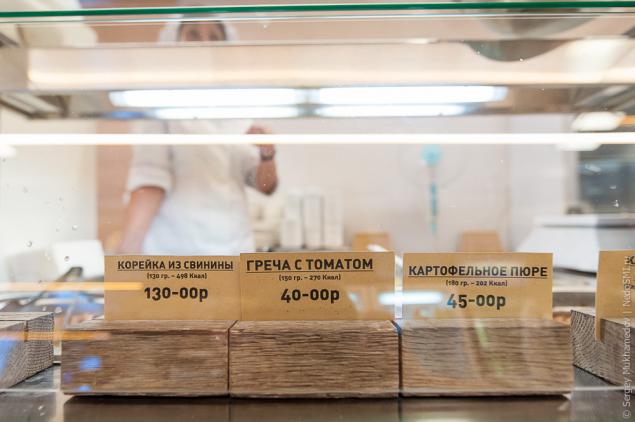 Buckwheat, chicken (in a salad Khreschatyk) ...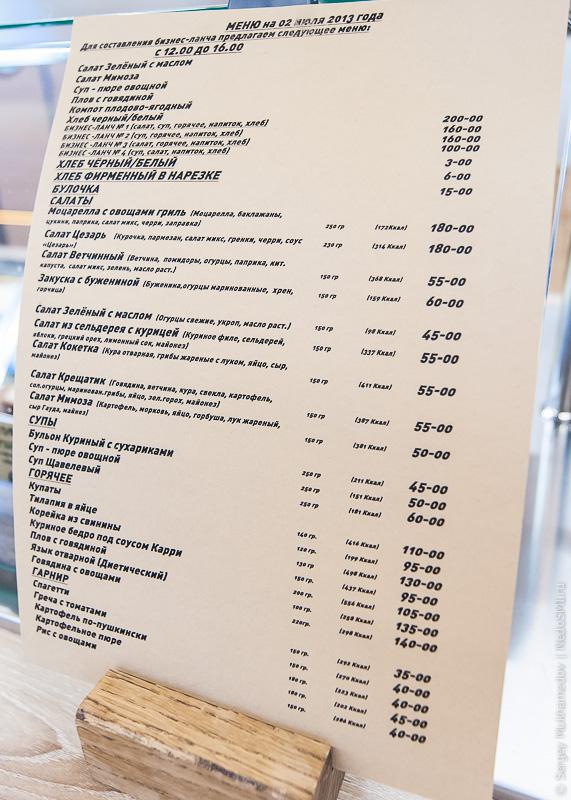 Cigarettes, chips, chocolate and [
censorship i>] - Cola - have all what a real programmer needs around the clock!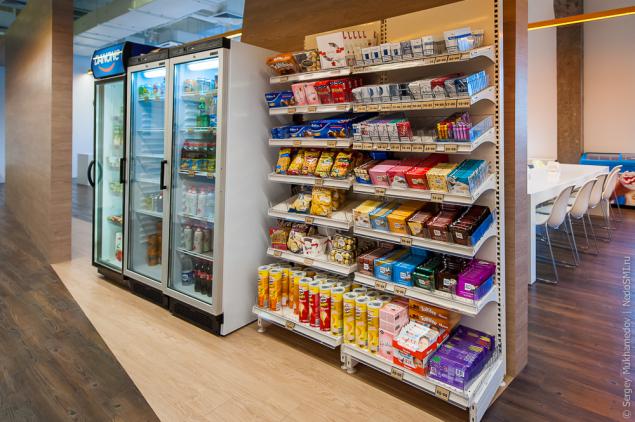 For losing weight - scales the output




And of course, not without the front and bakery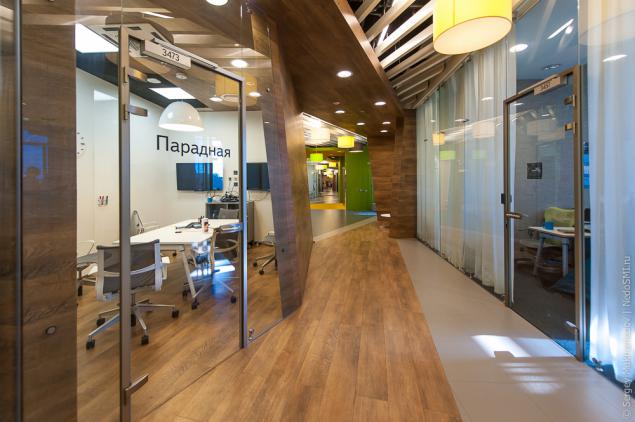 61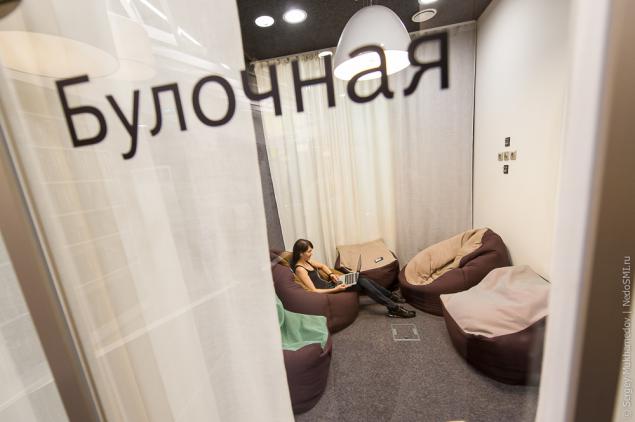 But the interesting thing happens for the holidays. Sometimes a company allocates a budget in which employees can be creative. February 23 girls ordered a few Segway on each floor and installed ski attractions.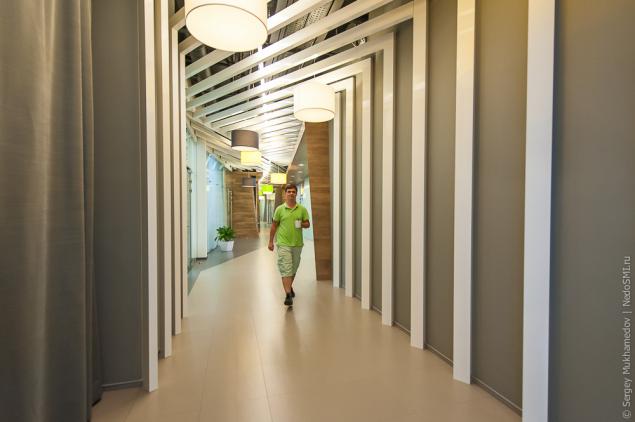 The boys, in response invited makeup artists and photographers. And with live violin music arranged a photo shoot in color. And they themselves wore white T-shirts on which girls could write anything.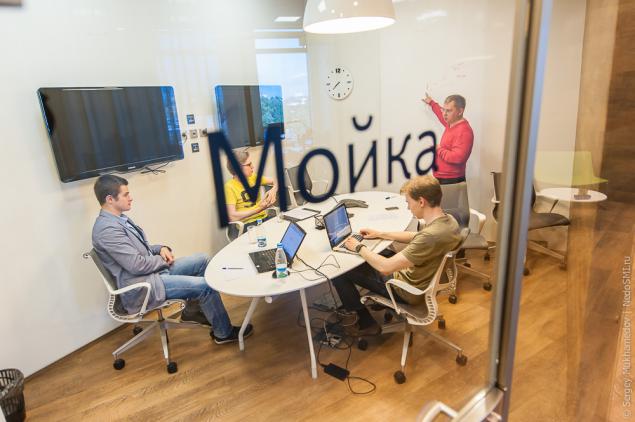 Gym, table tennis room - these few people are surprised. But there is no room for dancing probably none!

All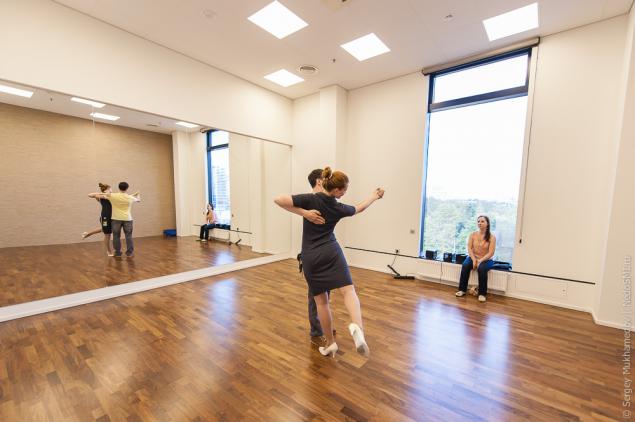 Source: