This day is considered to be a kind of nylon stockings birthday: October 24, 1939 in one of the department stores Wilmington (Delaware, USA) for the first time on sale nylon stockings, creating an incredible excitement among buyers.
We have compiled some interesting facts and photos of the history of this intricate subject of women's clothing.
20 photos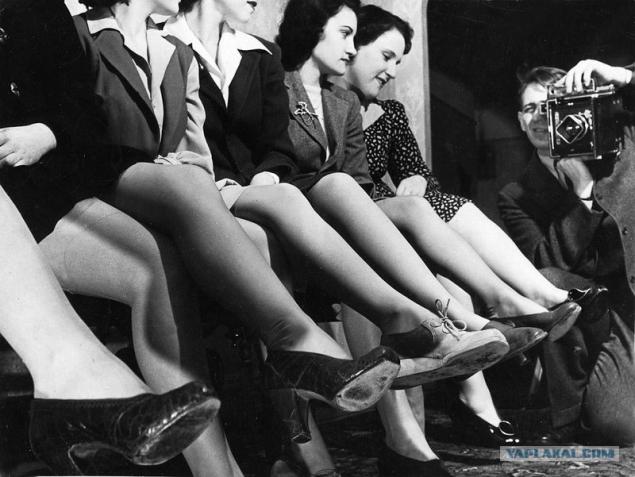 1. Thus, in the laboratories of chemical company DuPont in 1838 ended with the development of a synthetic material nylon, which was accompanied by an active advertising campaign.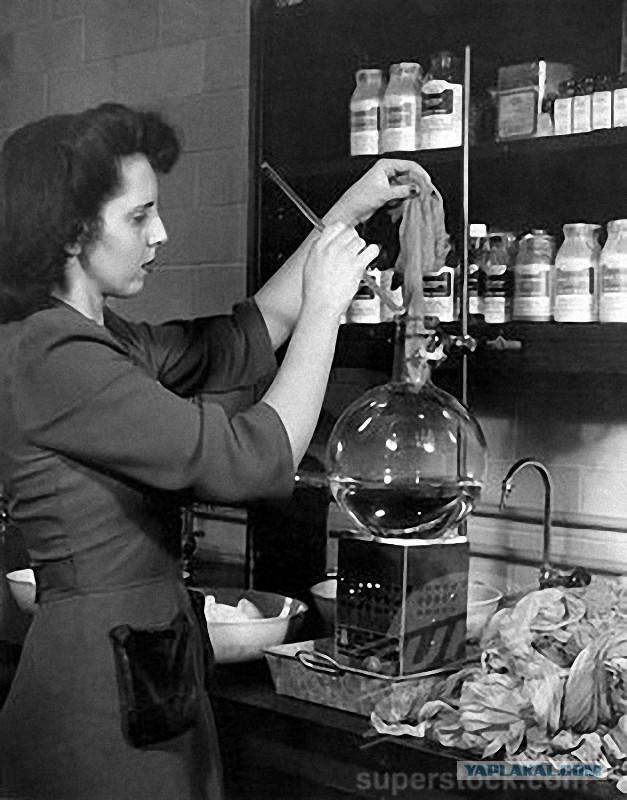 2. hosiery factory in Philadelphia. Photo: Lewis Hine.
I must say, the appearance of the actual product has caused huge interest of American women, but in the first months of stockings were available only to employees of the manufacturer.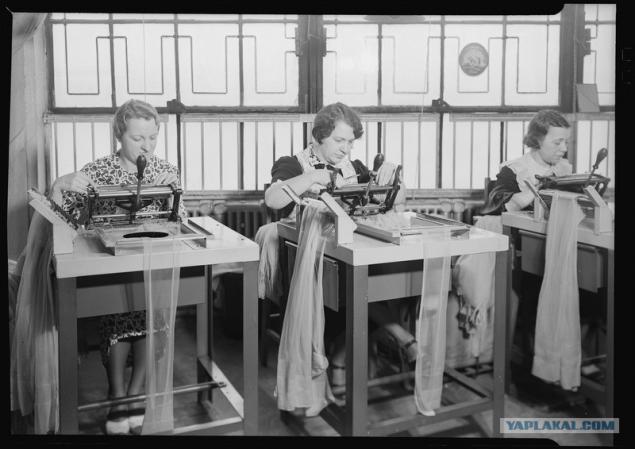 3. Experimental pair of stockings made of nylon - a material which imparts strength and elasticity of any fabric.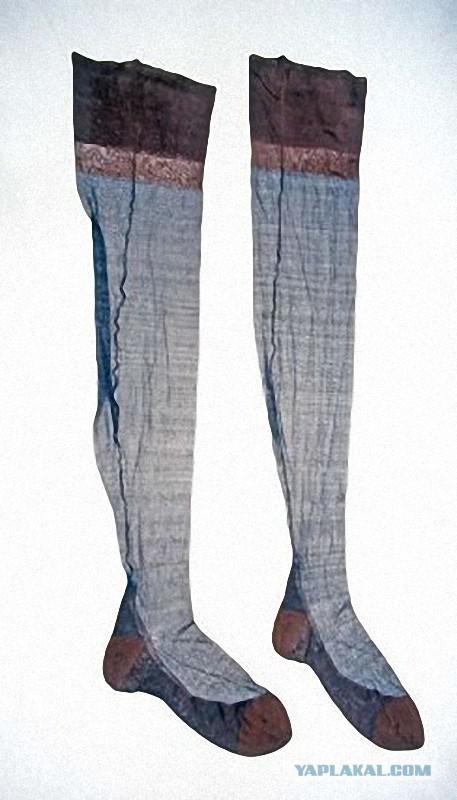 4. The ceremonial arrival of "revolutionary clothes of the future", as it was called then a novelty in New York in 1939, organized by DuPont in the presentation of his invention.
As previously stockings made of silk, in a campaign American women also explained that "the wearing of silk stockings, instead of nylon - it's like a horse prefer the car."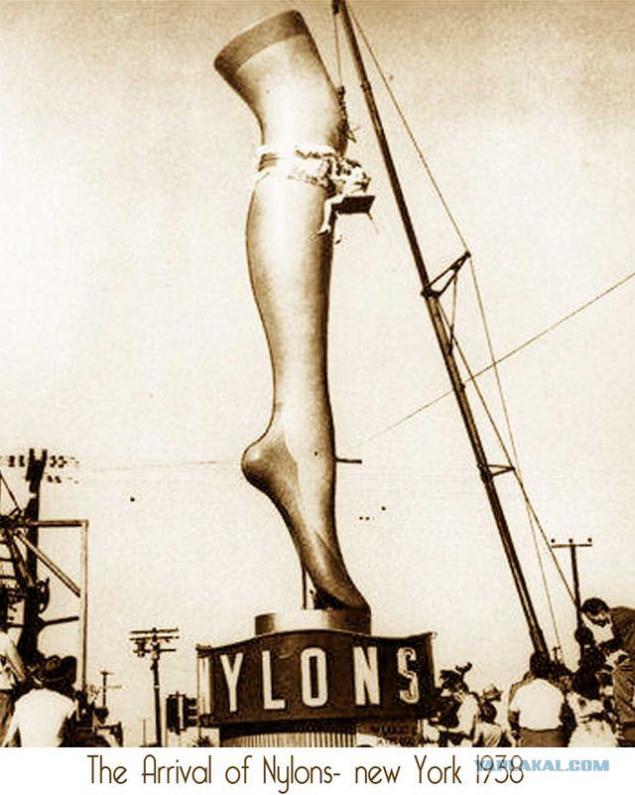 5. Vintage advertising miracle product. Compared to silk, nylon stretched well, keeps its shape and made stockings resistant to frost and humidity.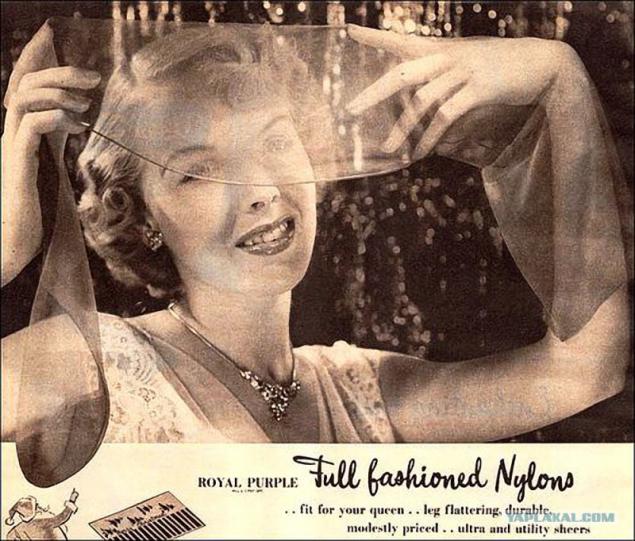 6. National sales of stockings in America began May 15, 1940, triggering a huge queue.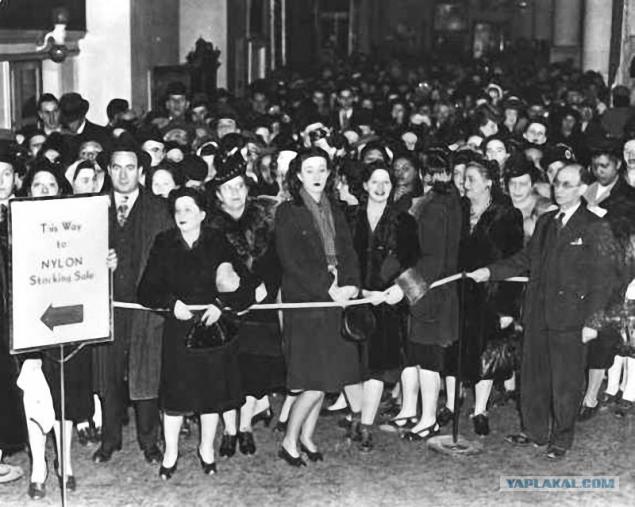 7. Some of the happy owner of new items put her on the street. Only one first day in New York sales totaled 780,000 units. By the end of the 40-year sales reached 3 million pairs, and the demand significantly exceeded supply.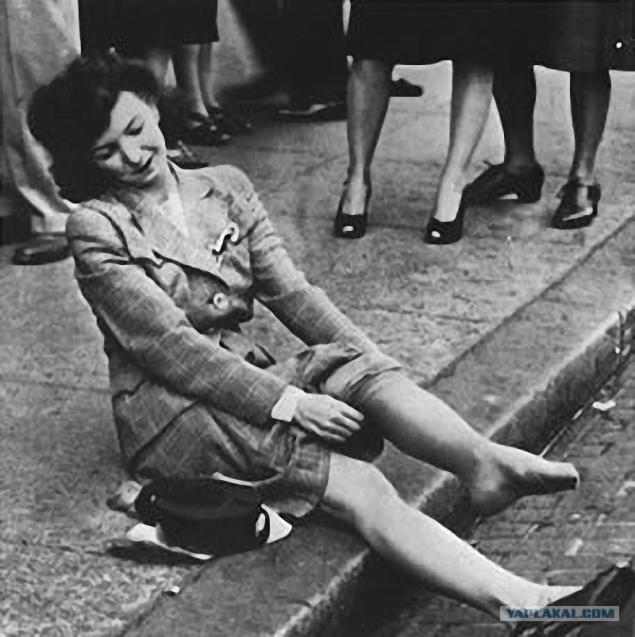 8. Advertising photo session at the time.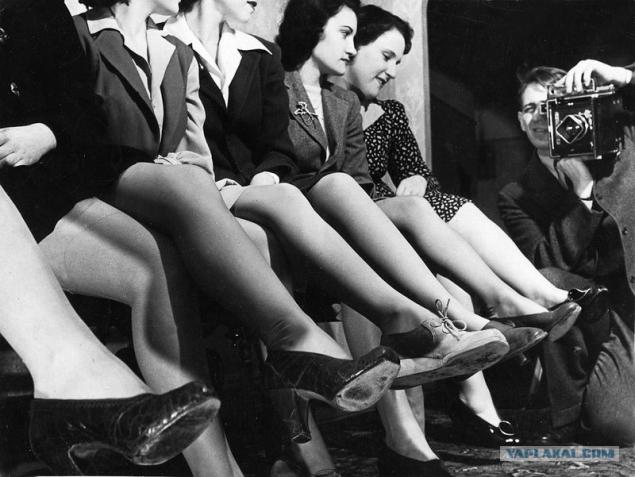 Source: