When he came to work this morning, witnessed an entertaining picture:
in one of the rooms of our office cleaner ziyayushuyu discovered a hole in the floor and the loss of two ... safe!
The office is located on the 1st floor of a house. Dolby bored, "Bulgaria», etc from the basement. Powered apparently there. There is no doubt that wielded one of its own, because they knew where there are safe and know that soon the advance.
Guard at the weekend was not, but hung in the office of the volumetric sensor (the office was on the signaling). However, he did not load. Apparently they knew and about him and acted with extreme caution (it will be clear from the photo).
About the amount of money in the vaults, is unknown. They say it was not a lot :)
Here such here "creative" now thieves have gone.
Dear owners \ office tenants! Be carefull. Do not skimp on protection.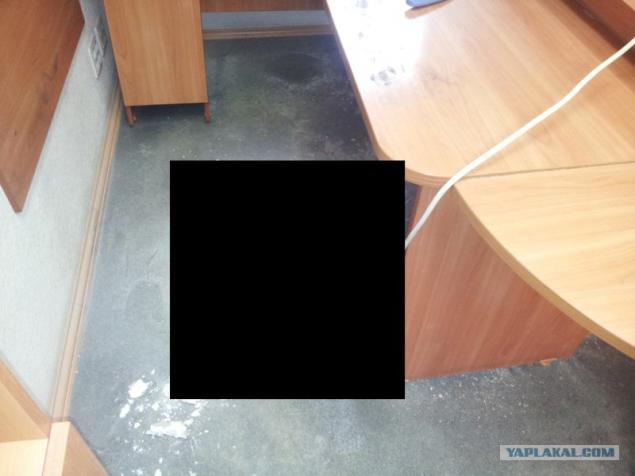 2.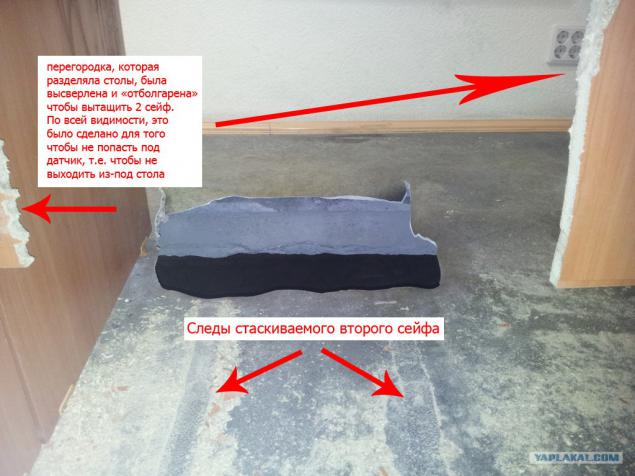 3.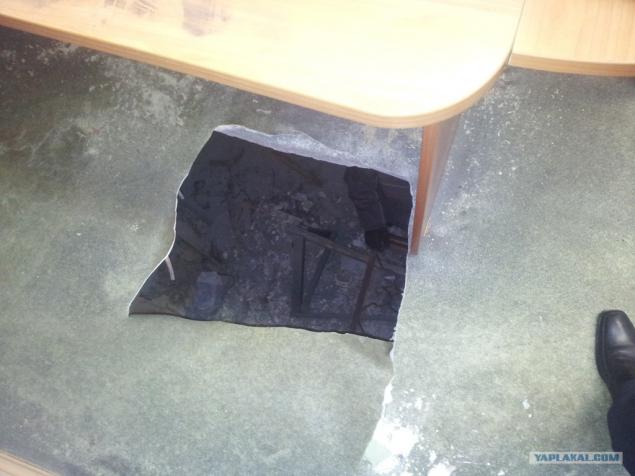 4.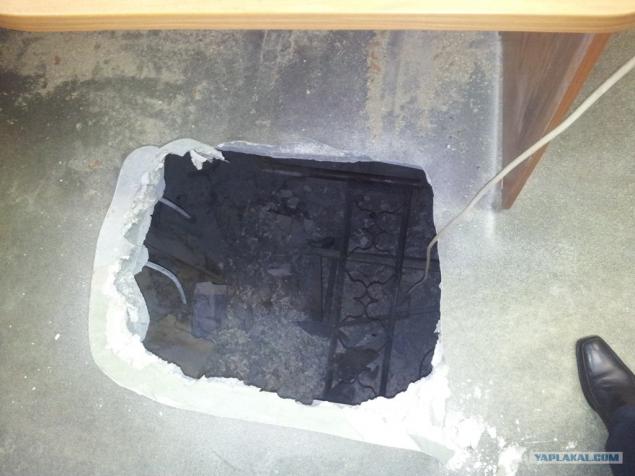 5.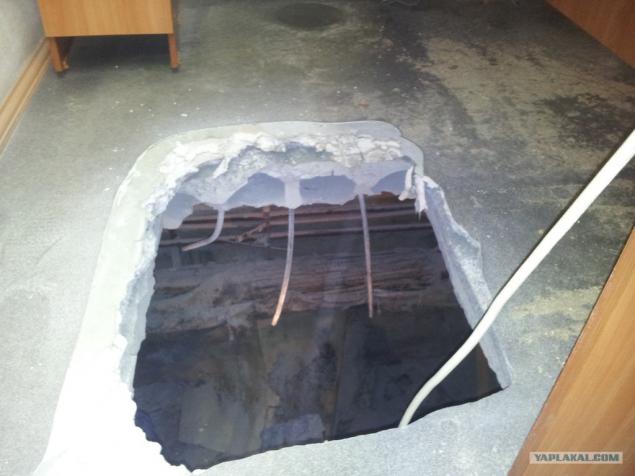 6.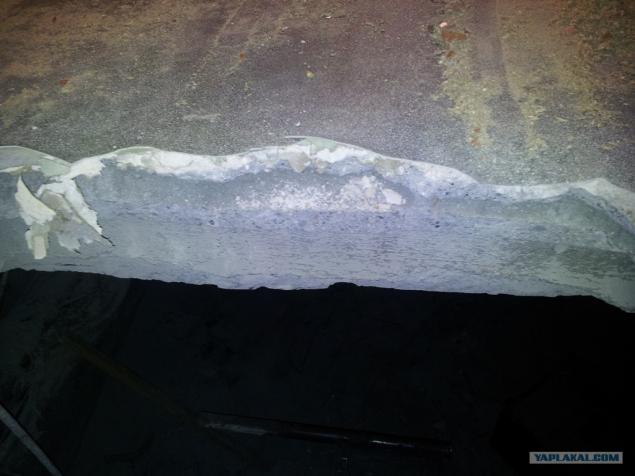 7.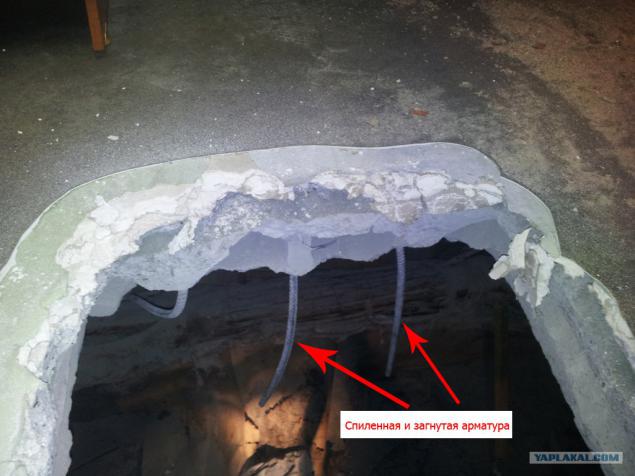 8.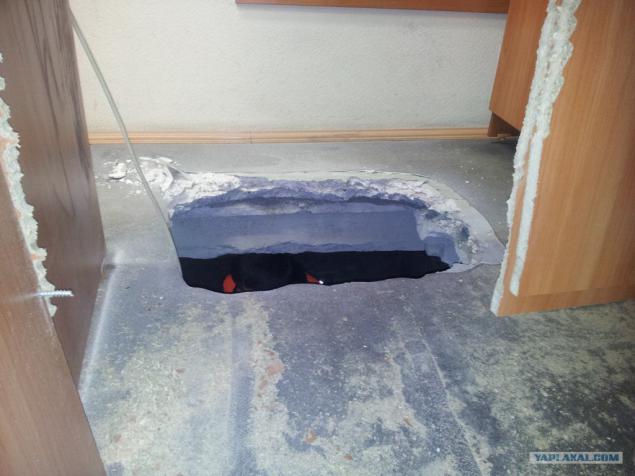 9.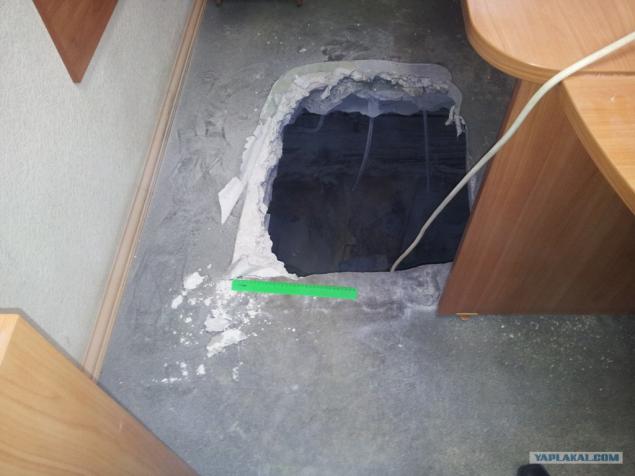 10.
Keep your money in a savings bank ©. :)
I have everything.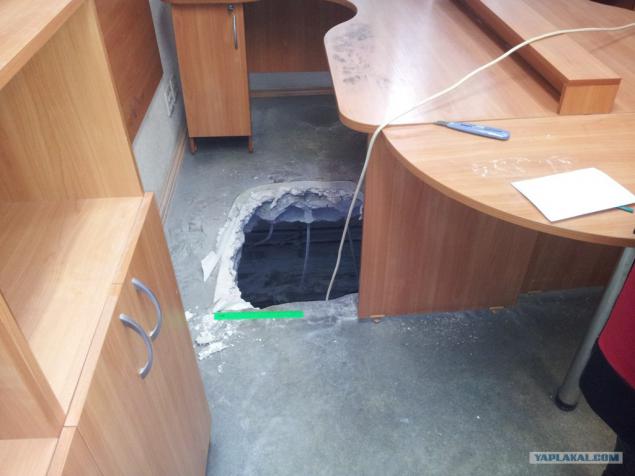 Source: