I decided to make a bar in the house. At this place it was first c / a. Broke partition ...
Will be 19 photos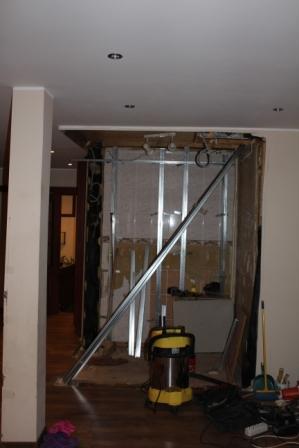 More photo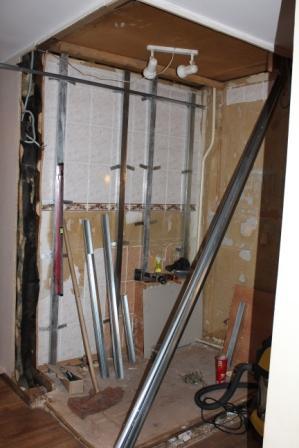 Boarding drywall, painting, beginning of construction.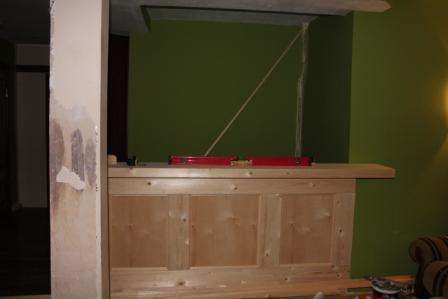 The Post will also be decorated in the style of the bar itself.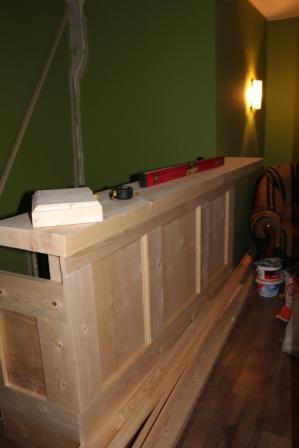 View from inside.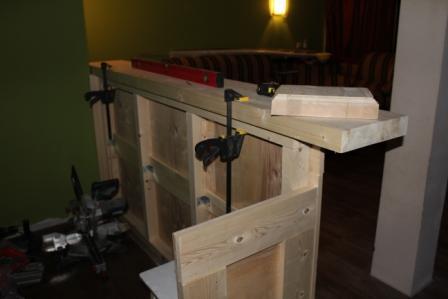 Underframe.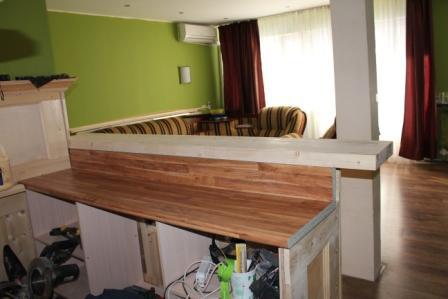 Add the top.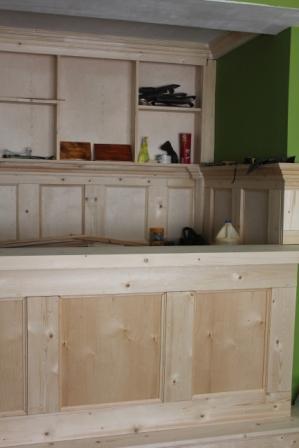 On the other hand.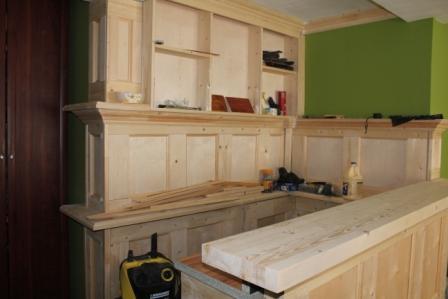 Painting.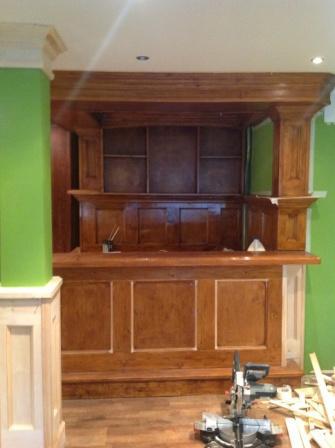 Column.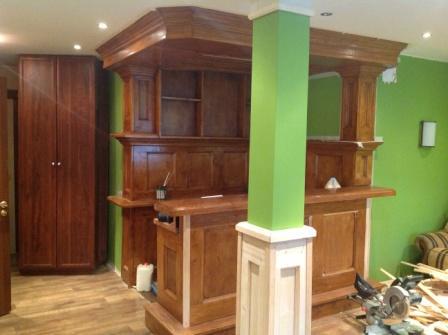 More photos in the process ...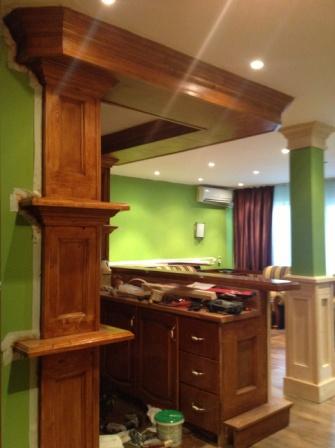 Guest countertop.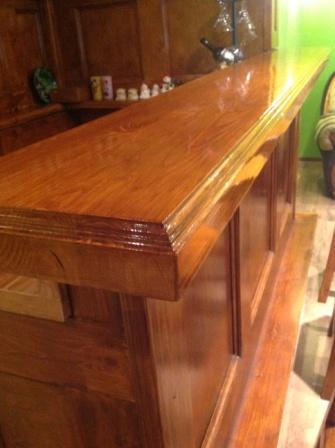 Larger material pine.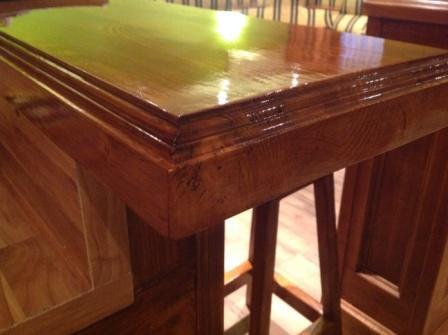 So in the end it turned Underframe and worktop.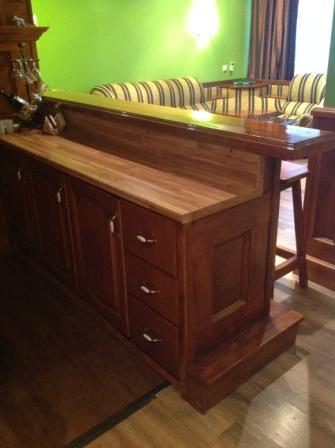 General view from the side.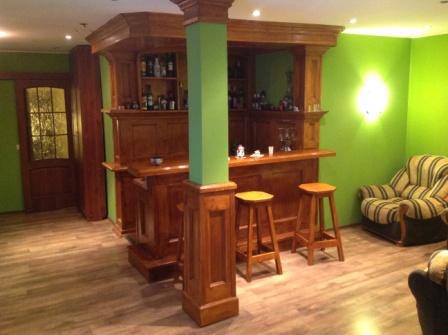 Chairs, too, made of pine.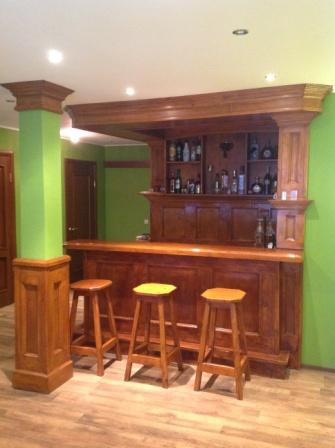 Post at the end of work on it)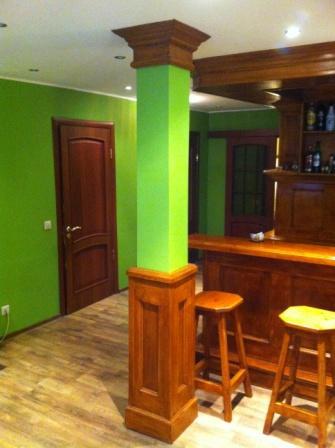 On the other hand ...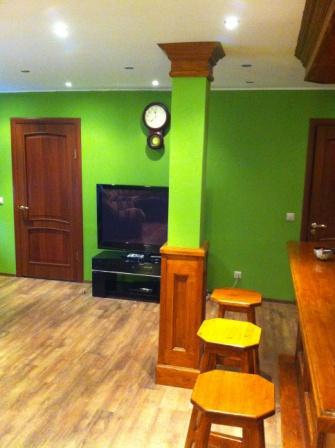 That something like that ... The end.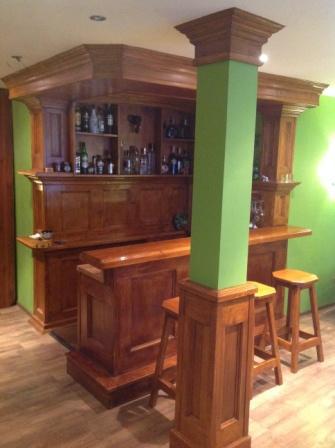 Source: