The luxury hotel, as well as other points of interest for travelers is a part of the huge coastal complex in the heart of Pattaya.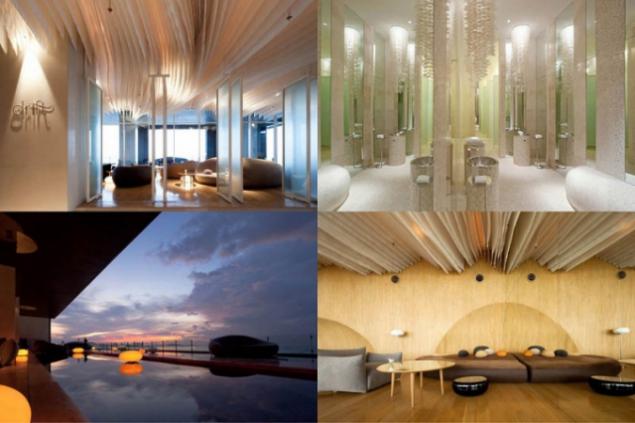 The main lobby and bar are located on the 17th floor, high above the crowded beach. From the elevator you get into the spacious lobby. The surface modified so that its dynamic wavy lines direct the movement of visitors to the ocean. Tissue composition of the ceiling is the main decoration of the interior, and the simplicity of decoration creates an atmosphere of peace.
At night, the strip lights emphasize the texture of the fabric, and the entire ceiling is transformed into a source of soft, uniform illumination.
The bar is located at the end of the lobby along the wall, parallel to the coastline that overlooks the ocean. The wall behind the bar is covered with trees, it has a small niche with fluorescent lighting. Upholstered furniture large size ensures easy - it simply can drown. The mirror on the back wall of the bar visually increases its area.
Next is the lounge bar, where a fairly large area is covered with water. The water reflects the sky and the light of lamps placed around. It offers panoramic views of the ocean.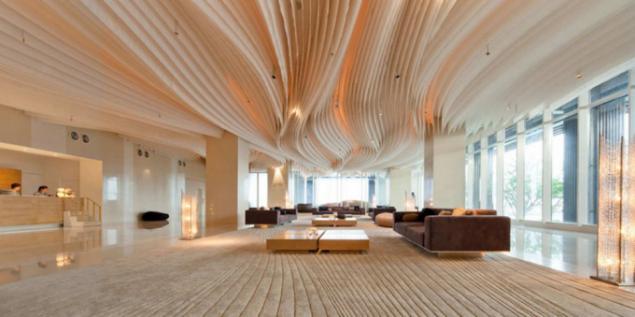 1. In the lobby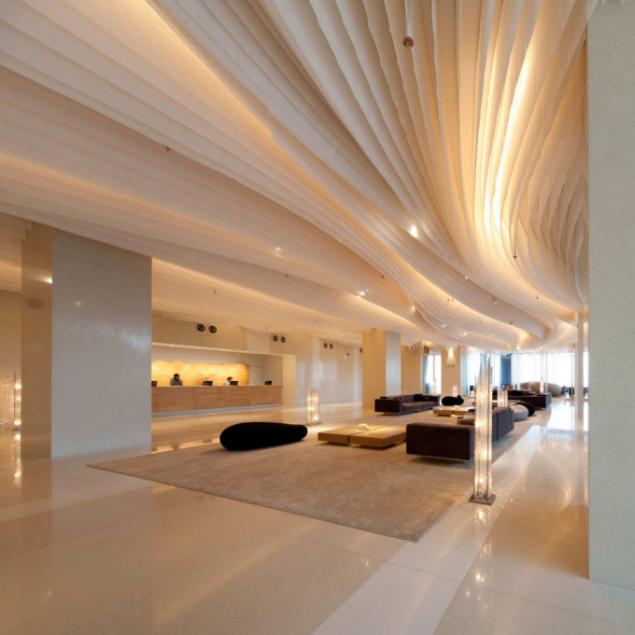 2.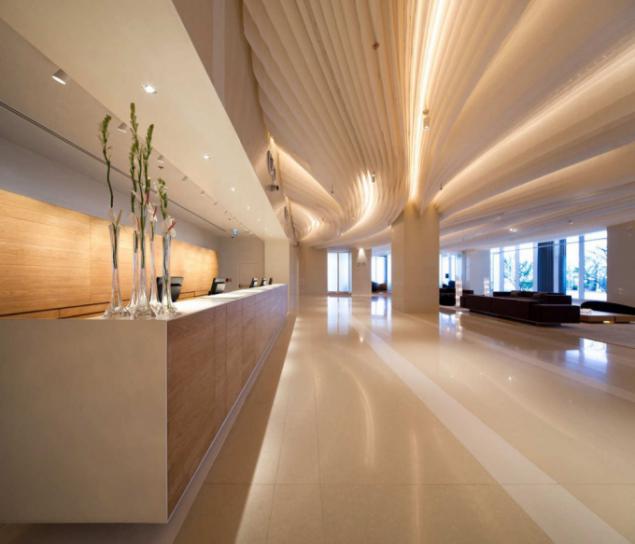 3.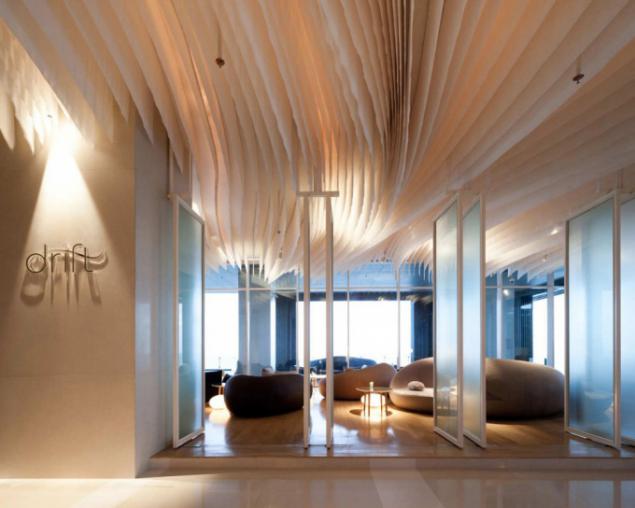 4.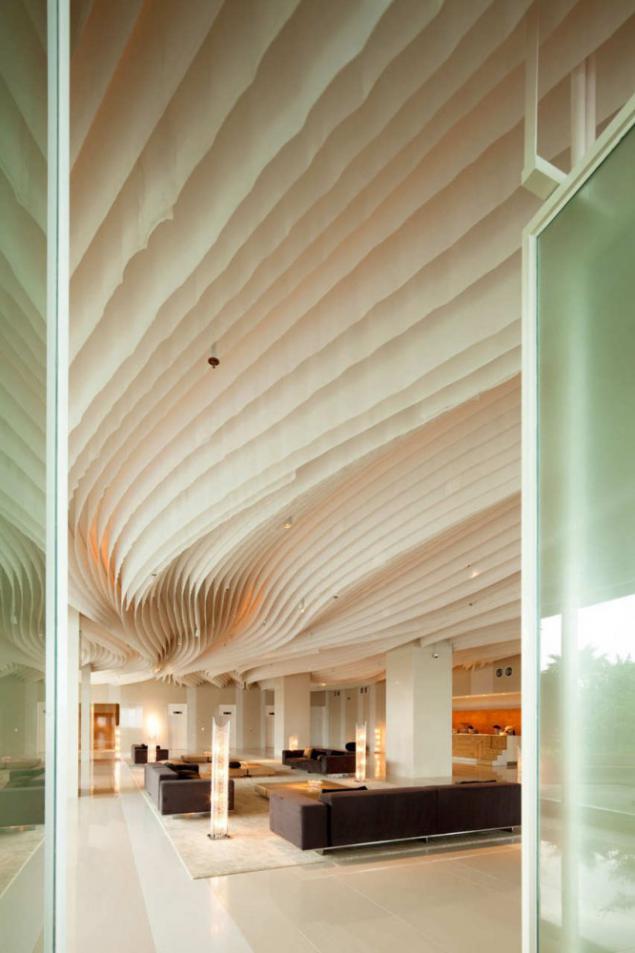 5.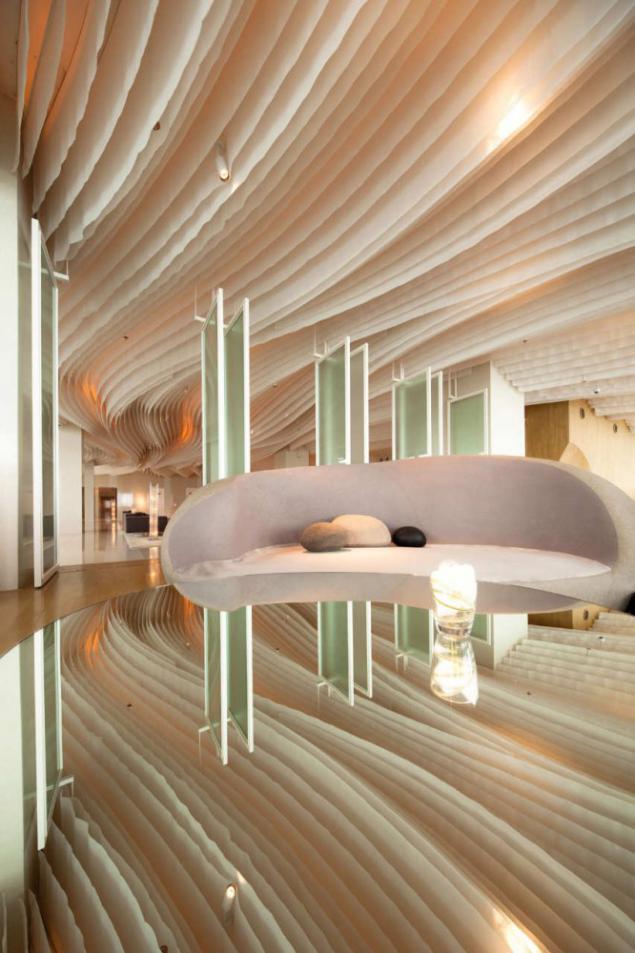 6. The lounge bar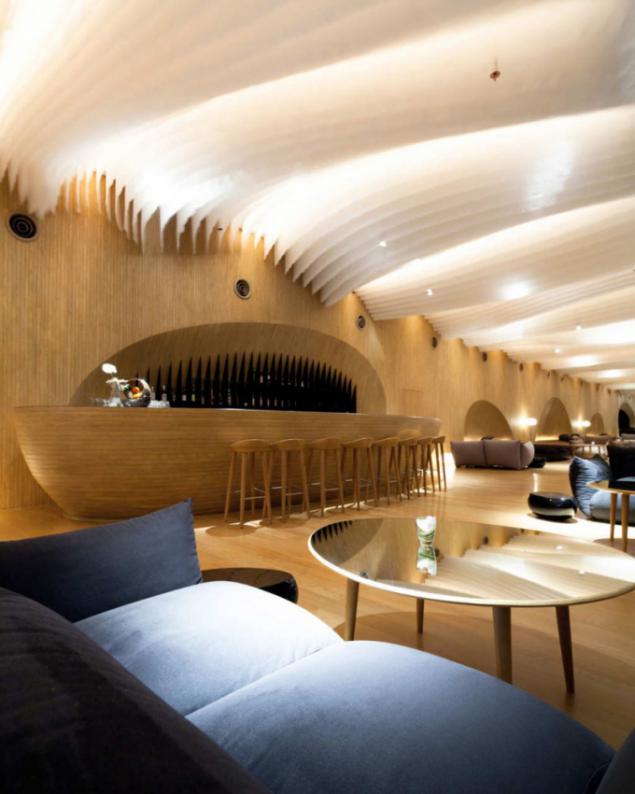 7.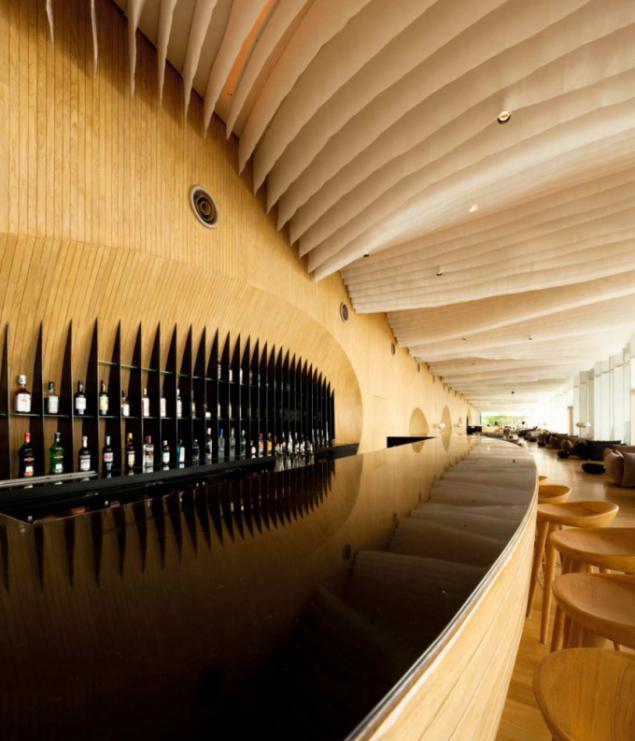 8.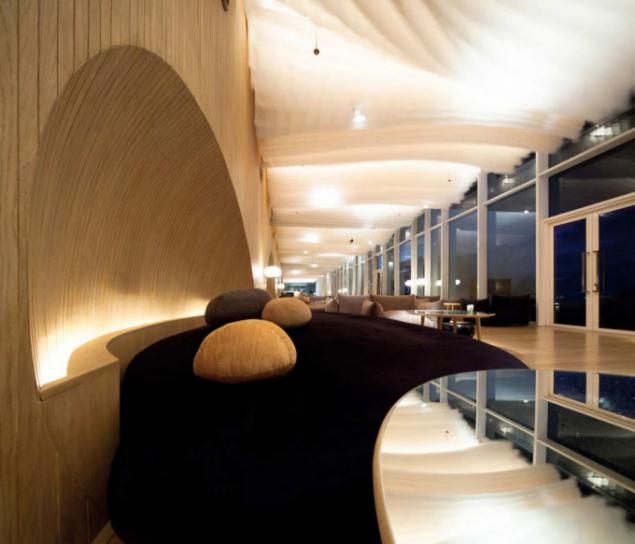 9.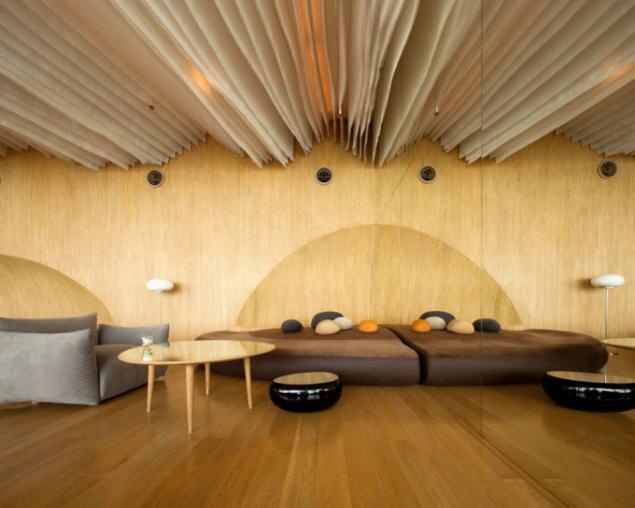 10.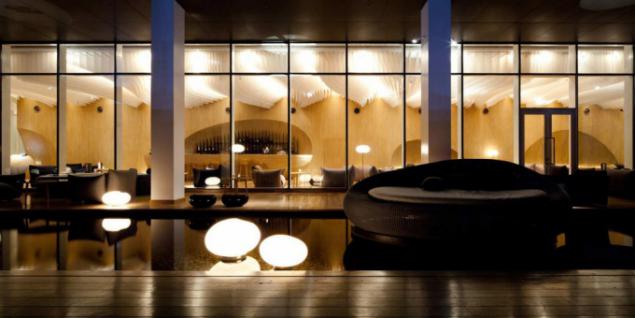 11. The lounge bar outdoors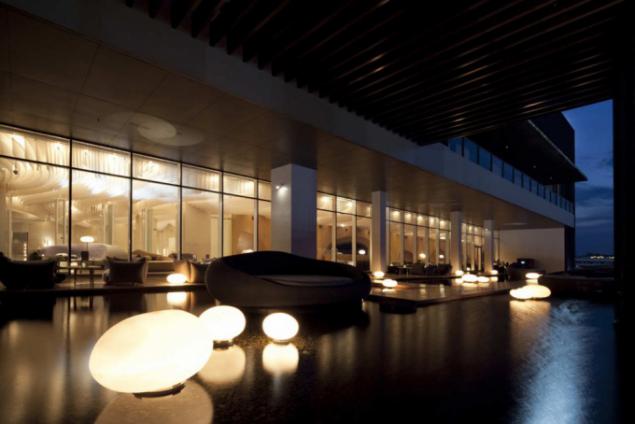 12.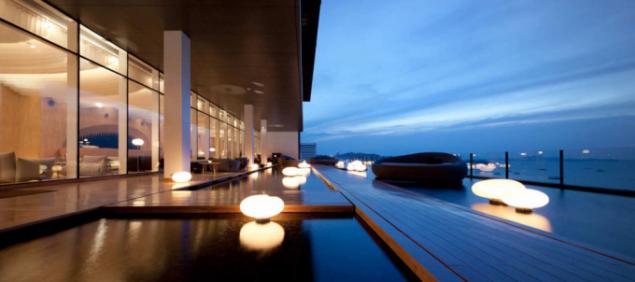 13.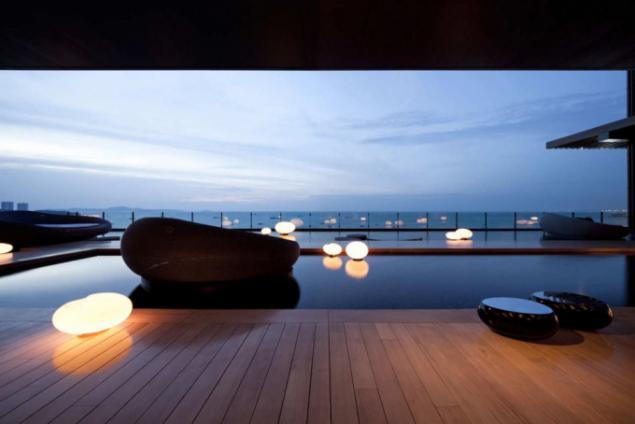 14.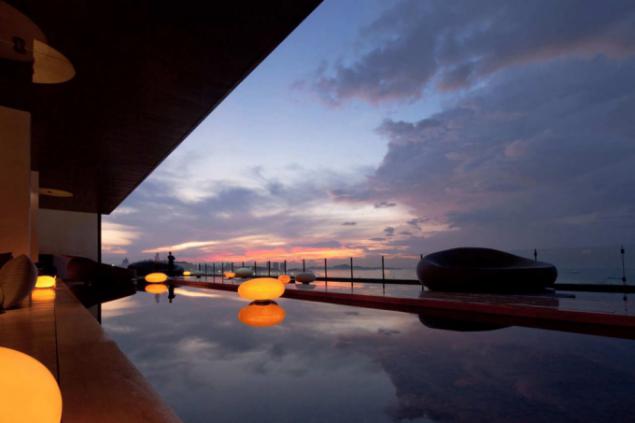 15.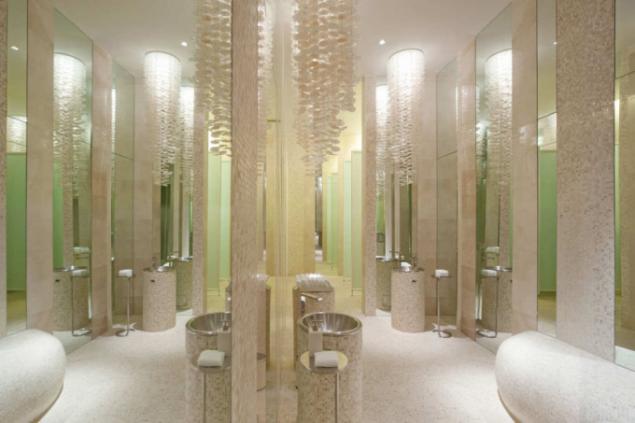 16. Toilet in the hall.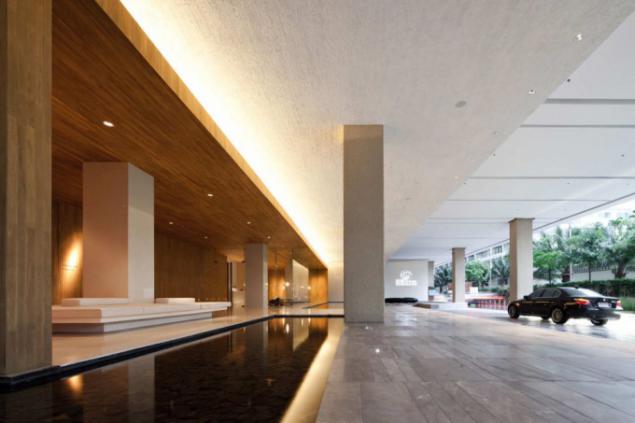 17. Entrance to the lobby.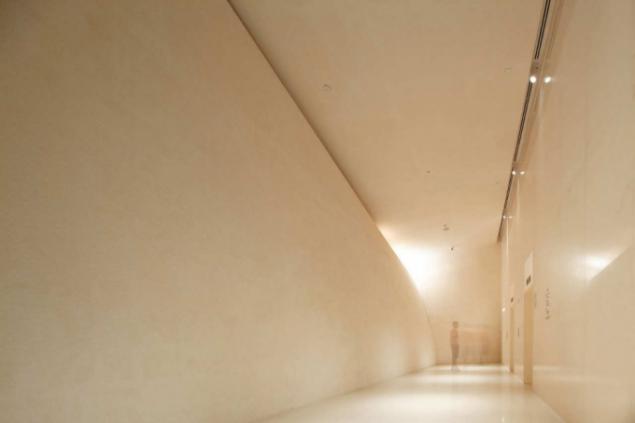 18. The transition from the lobby to the elevators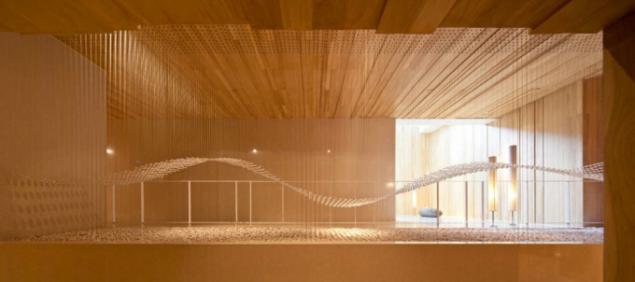 19. Go to the restaurants.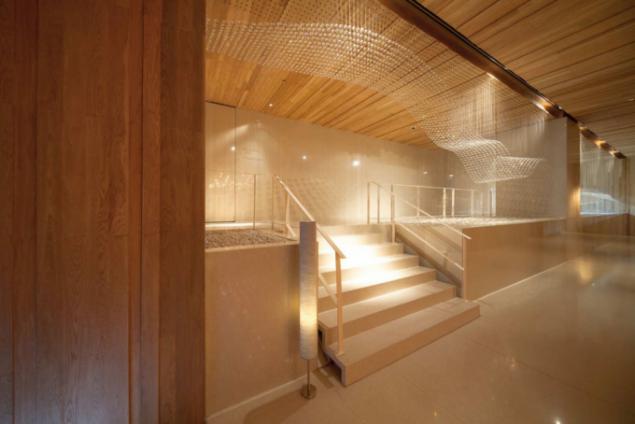 20.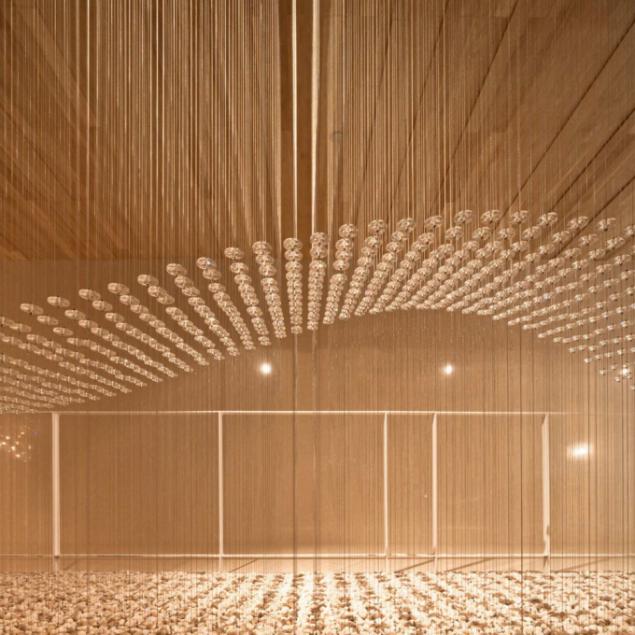 21.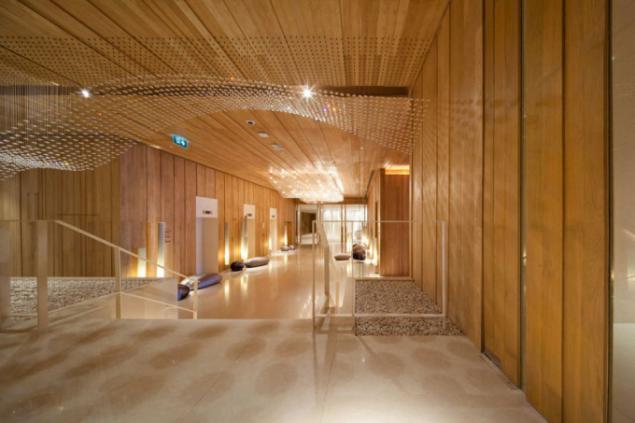 22. Hall at the elevators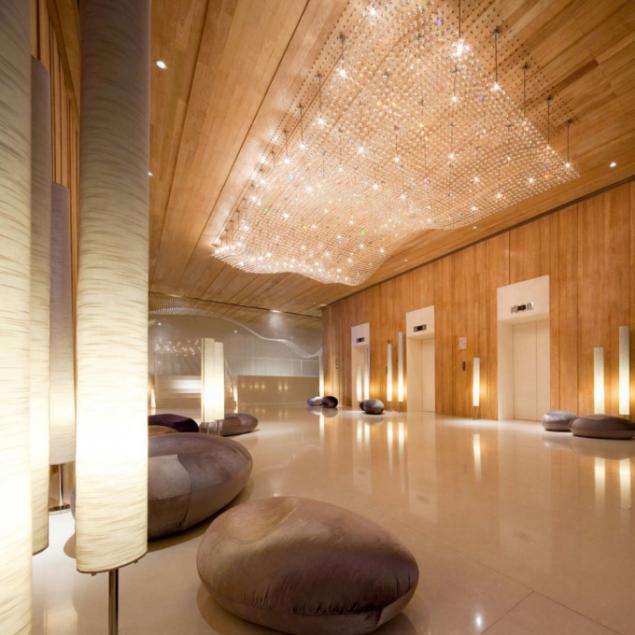 23.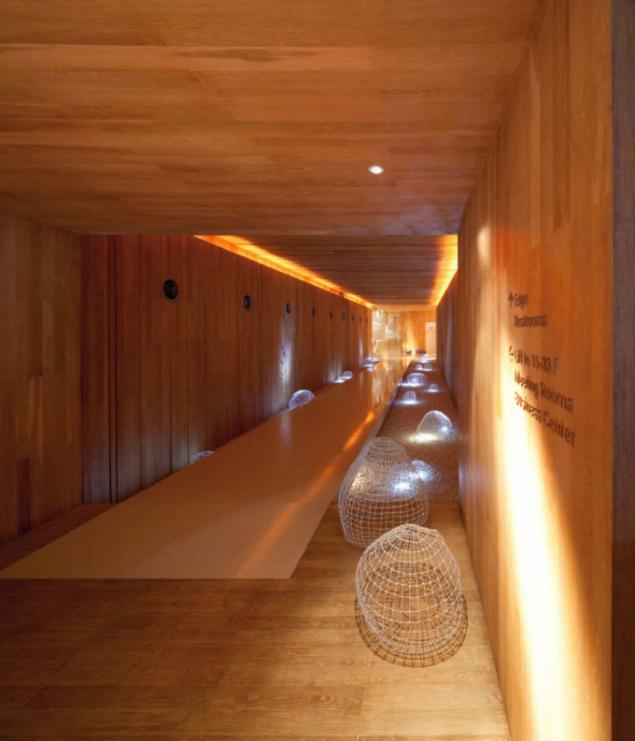 24.