This project began with the fact that the journalist and photographer Vladimir Yakovlev spent a few years traveling the world and meeting with people who have managed to maintain happiness, health and enjoyment of life in the 60, 70, 80 and even 100 years. The project is now credited to Facebook, young people, presented the book "Age of Happiness" parents. We chose it from 7 striking examples and best quotes about nutrition and lifestyle.
Fauja Singh, 93 years
Faudzha started running when he was eighty. Shortly before he was widowed and moved from the Indian village to his son in London. Sitting all day at home to former farmer seemed unuseful for health, but also, depressed. Then he went out and ran. After eight years of training - a year before his ninetieth birthday - Faudzha took part in the London Marathon, and overcome him less than seven hours. After another three years - at 93 - he ran a marathon already for 5 hours and 40 minutes and set a world record in the age group older than 90 years.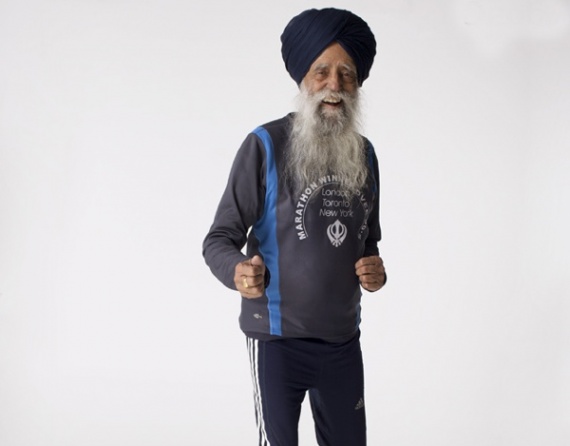 Not surprisingly, after the event, Adidas Fauja Singh offered to take part in its advertising campaign "Impossible is Nothing." So in his 90 years Fauja Singh became world famous and started a career.
To stay in shape, every day he overcomes walking and jogging 15 kilometers. He does not smoke, do not eat fried, adhere to a vegetarian diet, and avoid alcohol as much as possible - meeting with bad people. Yet he smiles a lot.
That smile is recognized Fauja Singh, it allows it to retain its shape and overcome the marathon.
Jacque Fresco 84
When biochemist Jacques Fresco was 75 years old, he made a fantastic discovery, which can completely change the appearance of the human aging process - identified internal mechanisms of self-destruction of DNA.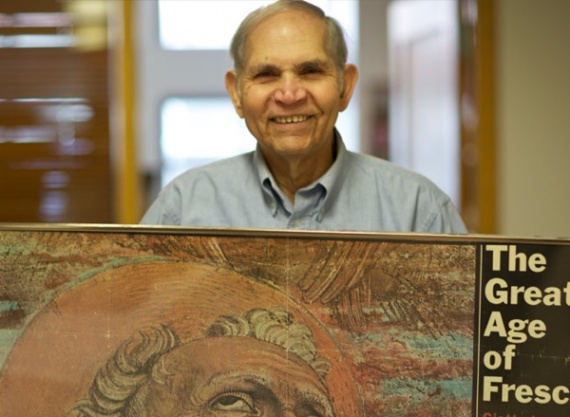 84-year-old scientist is waiting for new discoveries that will find the underlying causes of many diseases and possibly the aging process in general.
Jacque Fresco started to study the aging process in the body when it tried for the fourth time to pension off.
Hedda Bolgar, 104 years
Hedda Bolgar - the famous psychoanalyst. She lives alone in his house in Los Angeles, receives patients 20 hours a week. Lectures, goes to professional conferences. "You know - she says seriously, - the last 80 years I have been a little involved in sports." However, just over a year ago (ie 101 years) Hedda fascinated by yoga. Now she comes to her home teacher.