Frequenter of the problem, what to take with you on vacation. Usually these girls face, I want to score as many and varied. Peasants easier to put on shorts, t-shirt, shale and drove off. This guy in the picture was able to reduce the number of their things up to 15 titles, is when he travels.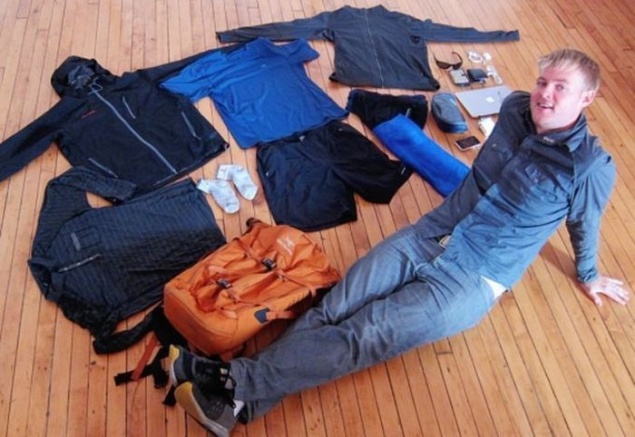 Meet this Andrew Hyde, he works as a consultant on business development for young companies, and is the founder of the conference TEDxBoulder. For working men have to travel between New York and Silicon Valley, Hyde has no permanent apartment or house. When he is not working, Andrew Hyde travel light ... And it reduced the number of things which owns 15 items, not including socks and underwear.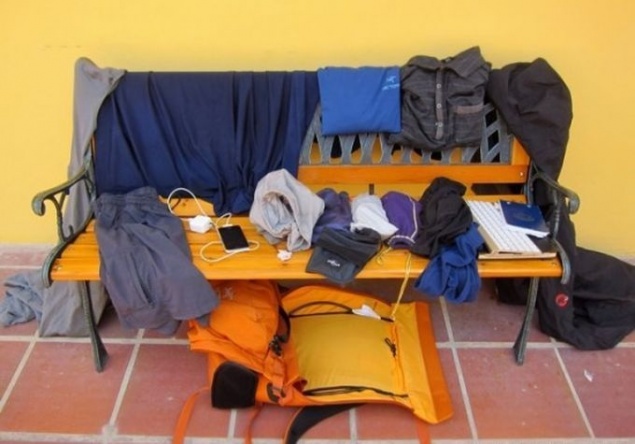 As an advocate of minimalism, Andrew decided one time to reduce the number of their things to 100. To his surprise, he quickly realized that he could still costs less and has sold almost all things, leaving only 15.
Now the list of his property is as follows: backpack, two shirts, a jacket, raincoat, shirt, shorts, towel, wool jacket, sunglasses, wallet, MacBook Air, iPhone 3GS, jeans, sneakers and a set of hygiene.