On Yap were posts about vacation in the Dominican Republic in December 2013, and I'll tell you about his, but with an emphasis on the price, as well as some advice, who is going to go to that country on a beach holiday.
I have to say, we went quite cheap and budget. We went together. Village - Punta Cana. 8 nights like. That is the price tag:
voucher ~ 92000r (Tip: take in advance a couple of months + always watching the dollar, podgatyvayu the most opportune moment. On the fluctuations of the cost can easily be changed by + 3% for a short time.)
Passage Province - Sheremetyevo - 3000r
with ~ 18000r
flight Sheremetyevo - Province - 7200r
Total, if you have not forgotten anything, a little more 120tr
Flight Moscow - Punta Cana already took 13 hours. Great hook flew over Greenland, Canada, USA. The airline, which provided air prison - Orenburg Airlines.
The aircraft Boeing-777. Kormёzhka healing, 2 times, the second time generally at least some. Doing absolutely nothing on the plane. Multimedia in the back seat is not - is only in the business class of the prison. Airline regretted money even zhurnalichiki and a newspaper. They were not.
Flight brightened alcohol from Dyuti Free.
We fly there. Flew over Canada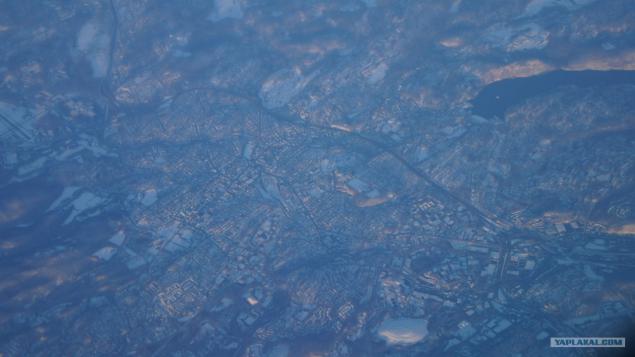 Tip: to take a long flight mobile phones, tablets, magazines, alcohol (if you drink, drink only imperceptibly) airbags.
Tip: do not fly Orenburg Airlines. It was a different experience flying with them in India - 9 hours (with refueling) to 737 additional rows of seats (who knows what it away leg - will understand)
Always very careful approach to the choice of hotel reading all the reviews etc ... After much anguish chose
Natura Park
The hotel is just surrounded by greenery, a lot of animals (flamingos, ducks, geese, all sorts of birds, peacocks, fish).
Meals - All Inclusive. However, it may be called Ultra AI, since in prinitsipe bars open around the clock, you can have a meal at night. 3 restaurants, 1 dining room, 2 bars, a mini-bar on the beach, and the man who Sosikov fries and burgers on the beach yet.
Full of fruits, fresh juices, meat from chicken and turkey finishing pigs, cake, any baked goods, ice cream and much more in unlimited quantities. All the food is fresh, generally 5+. As for the booze ... It basically any beer, wine, champagne, cognac, whiskey, tequila, cocktails the bartenders do a bunch of what you could want)
The hotel is quiet. 60-70% foreigners. No discos there. There are some animation (but I do not like this thing, so can not say anything about them).
Internet in the hotel: Room no. There at the reception and the adjoining bar. $ 25/24 $ 70 hours or 7 days. Debility and braking. There are also computers connected to the rental netom - $ 3 / 15min. But there is not even Skype, to deliver not allowed.
As for the rest.
Nowhere to go, tours are very expensive (the cheapest of $ 70-80 / person). Also like overeating and drinking from dawn to dusk on the beach polёzhivaya - xs do. However, if you have a lot of money on trips - of course possible to diversify holiday.
Tip: If you do not want to just lie on the beach, take a lot of money on trips, it is not Turkey. Not less than $ 300 / person if you eat for a week.
Go on their own - there is no place. Local transport in the area - no. Only hotels!
There is a supermarket, which carries a free minibus. Not far there is still Hard Rock Hotel, there often come the stars, concerts. Prices do not know, but vskidku - very expensive.
With the weather we were very unlucky. It was 26 degrees. The wind is very strong. The shorts were often cool. In the pool, swam campaign only walruses. I zalest it could not even after a alco-day cold. Warmer ocean basin, but also not so hot. Feels degrees 23.
We went on the tour. Saona Island. There the water is warmer and more beautiful.
Tip: be sure to visit the Saone, not regret. Price - $ 70 / person at the local.
A lot of money spent on souvenirs, local rum, cigars and stuff.
Tip: buy everything at the last day. So you will be informed of prices. We pinned this on several occasions. One souvenir vparivali 50. bargain for barely 35 and were pleased. After 5 days notice atkoy in a super-market for 20! Haggle always to the last, to throw off 50% of the actual almost all.
Tip: do not buy local money. Not required anywhere else. Even in the supermarket take dollars.
Back flew the same airline, but 10 hours - on a more direct route. Suffered much easier 13 hours)
Summing up: a trip not cheap, not very interesting, very beautiful, bored - for lovers of pure beach holiday, they sure will love.
Tip: those who have not been in the Dominican Republic and want to visit, but also was in India, I advise you to go to Goa. GOA I liked in many ways + cheaper. We fly there. Neighborhoods NY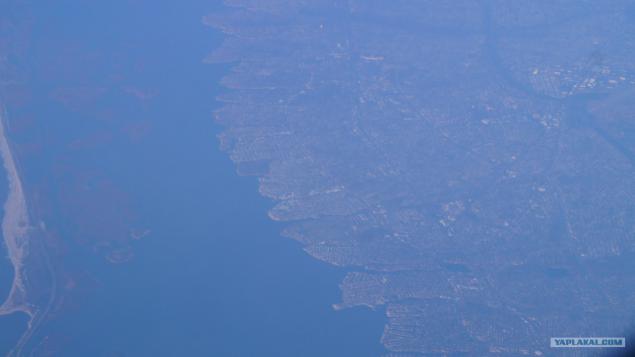 We fly. Not far from the Bahamas Ostrava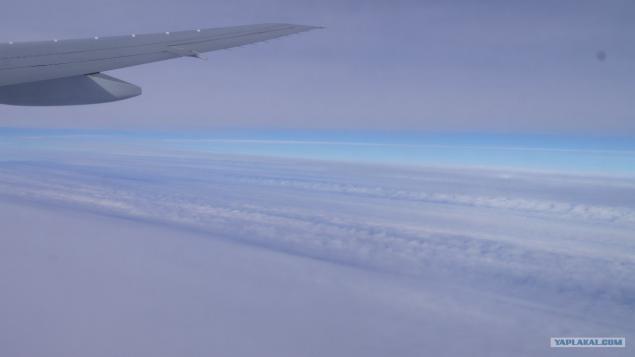 The hotel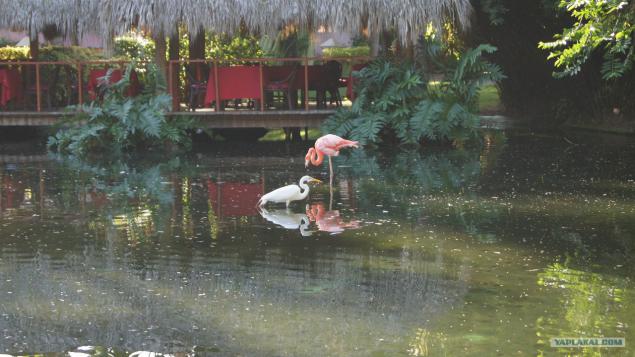 The hotel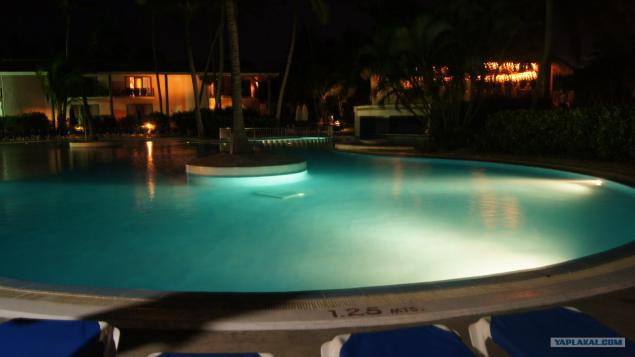 The hotel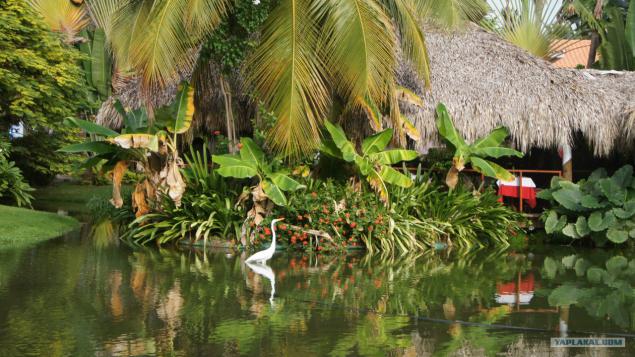 The hotel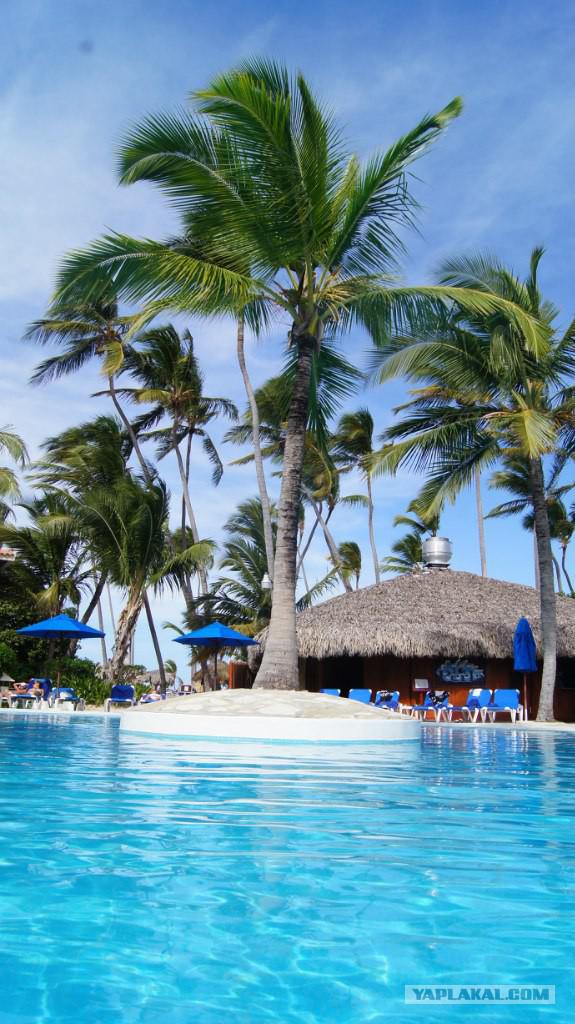 The hotel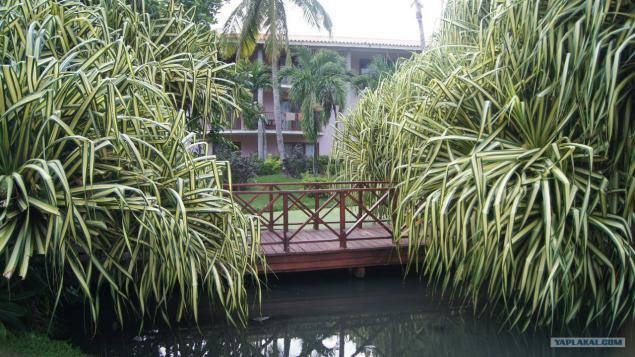 In a hotel. Preparing for Christmas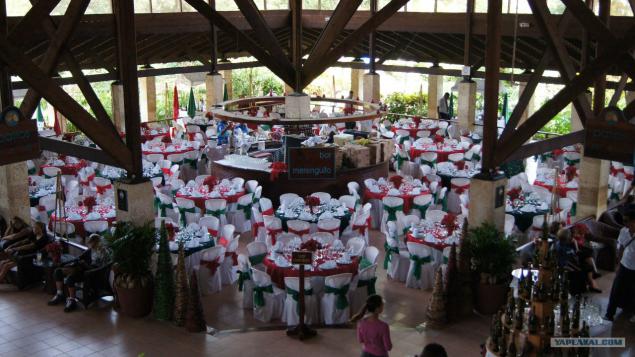 The food is very tasty. One of the dishes. Omar or something.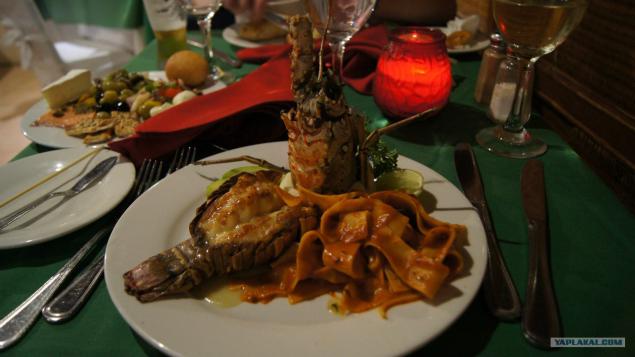 A variety of rolls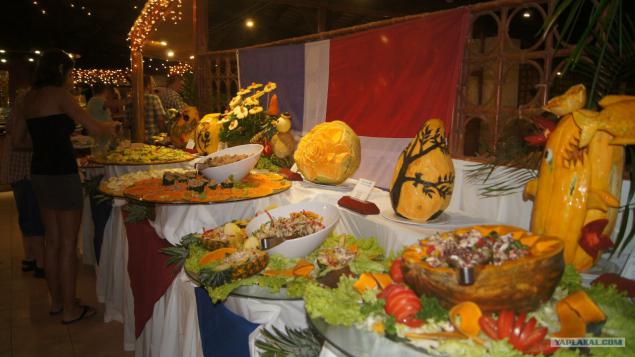 Hotel swimming pool. In December - only for walruses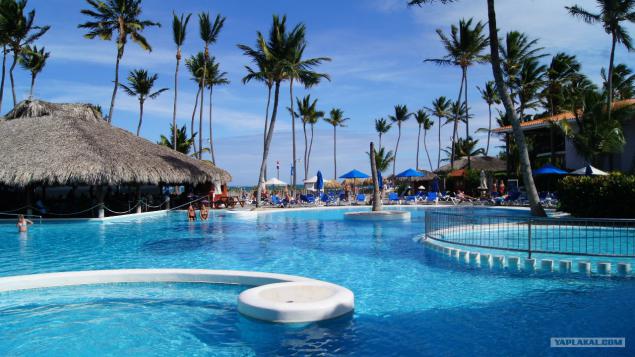 Of these buildings, and the whole hotel is. 8 buildings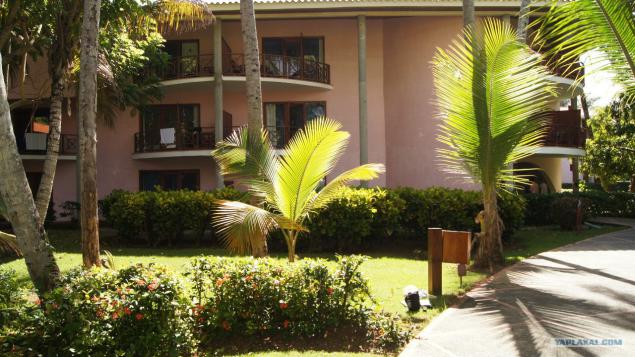 Food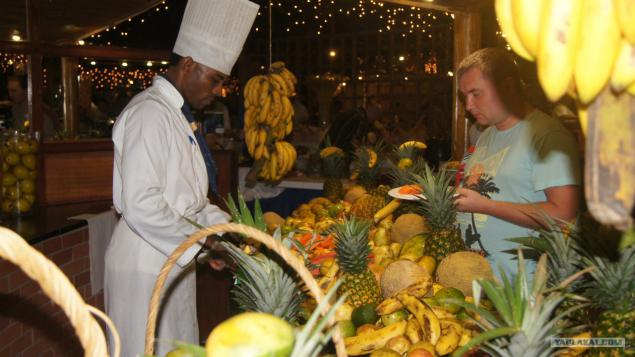 Food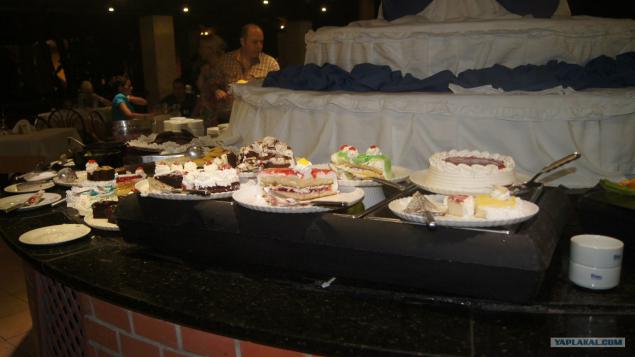 The hotel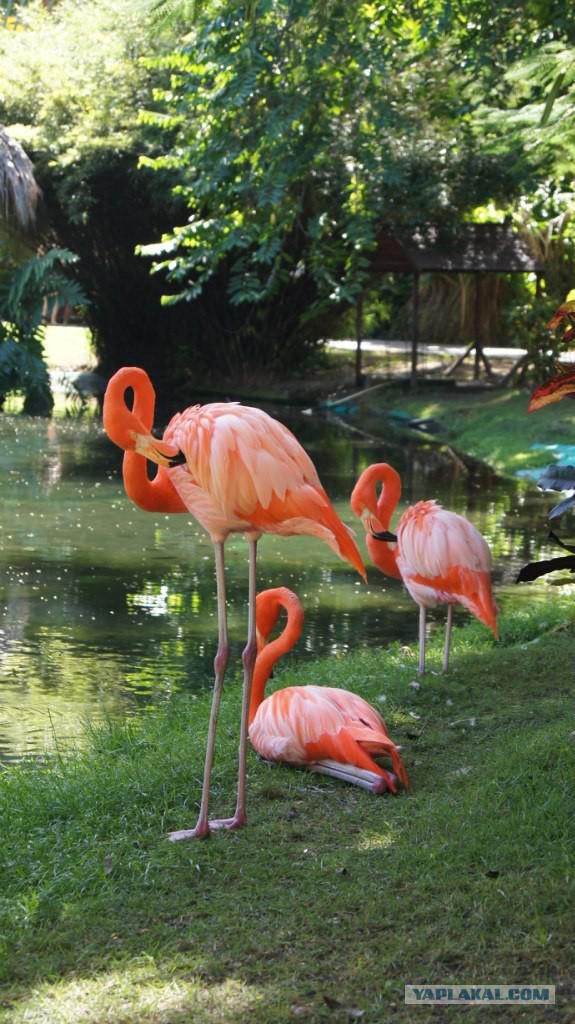 Pool. Bar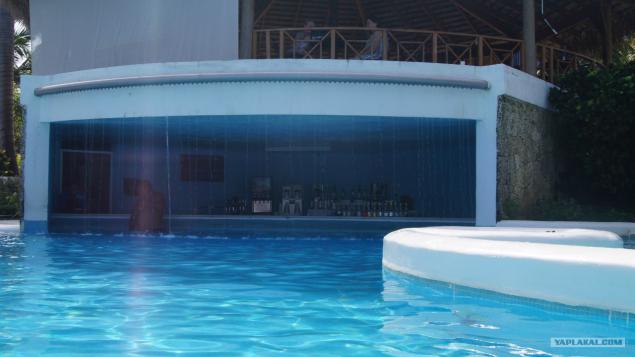 Animals at the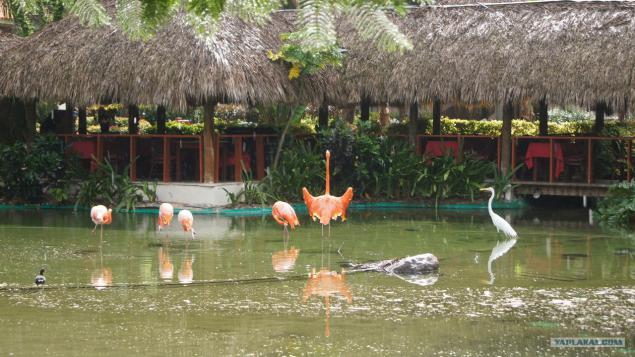 The beach right outside the hotel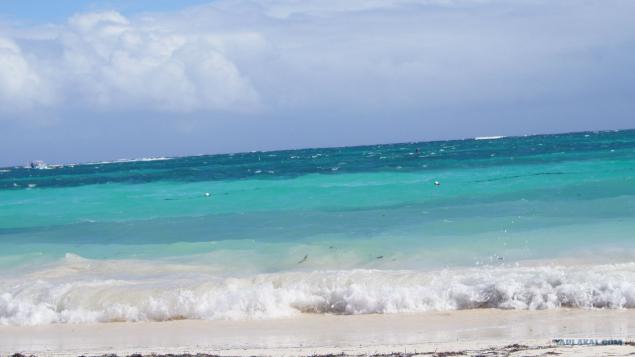 The same beach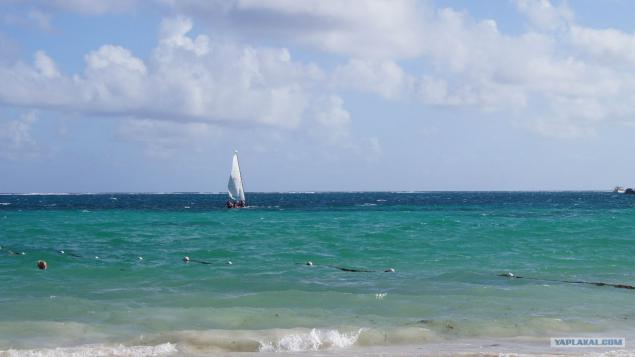 The same beach. Many algae. But they are clean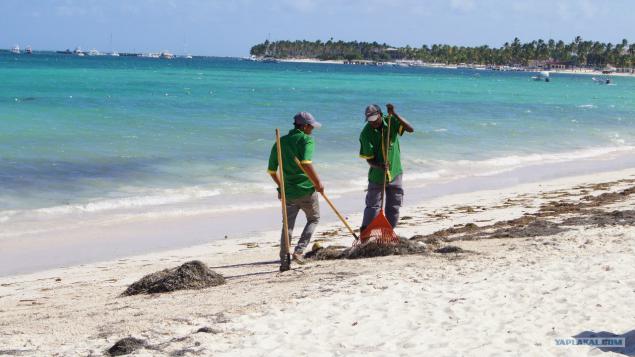 He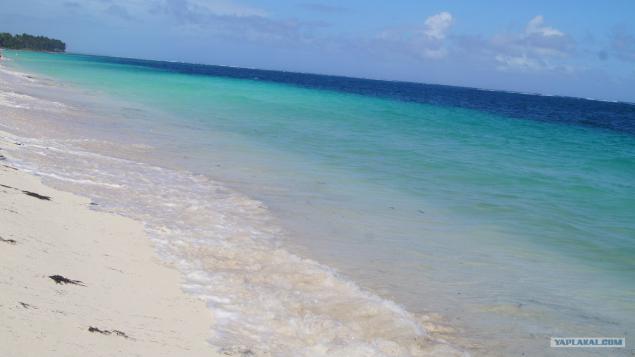 From the same with sunbeds. People are not many!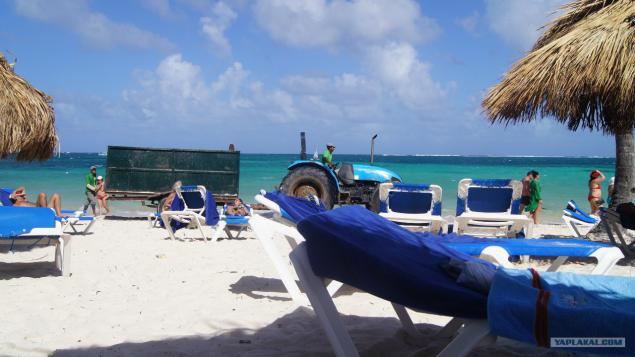 He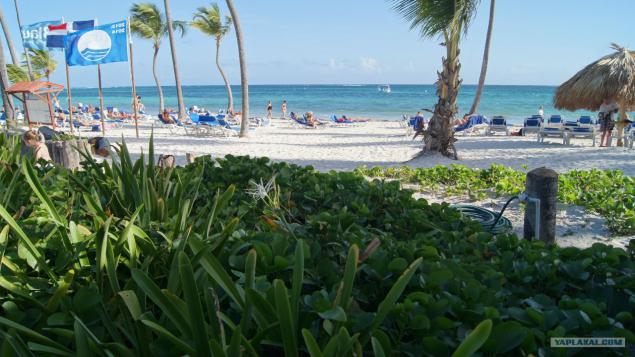 These are sold at the beach. We took a bargain for $ 3. Possible and up to 2 can be reduced.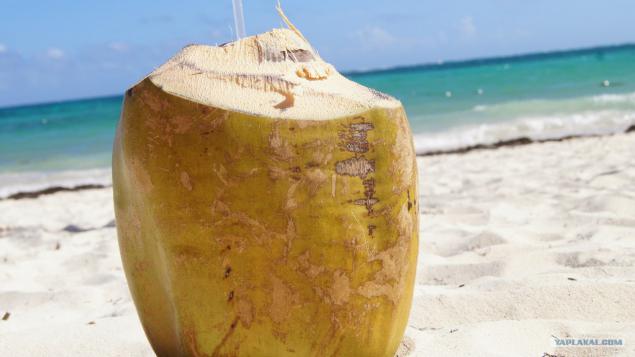 Who will find your city?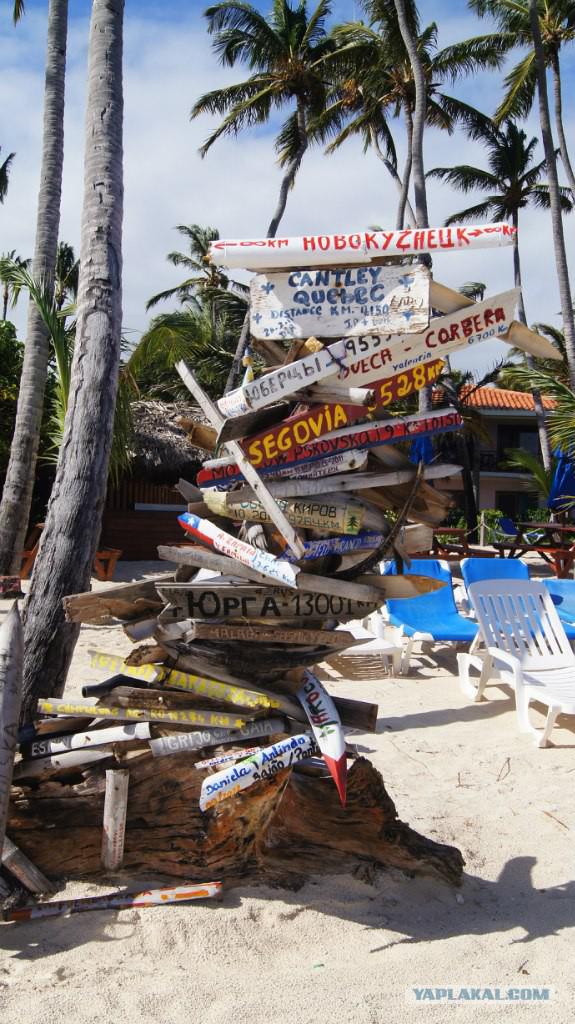 And then?
also wanted to nail "Dzerzhinsk". but has become an acute issue than on what to write, and what to write)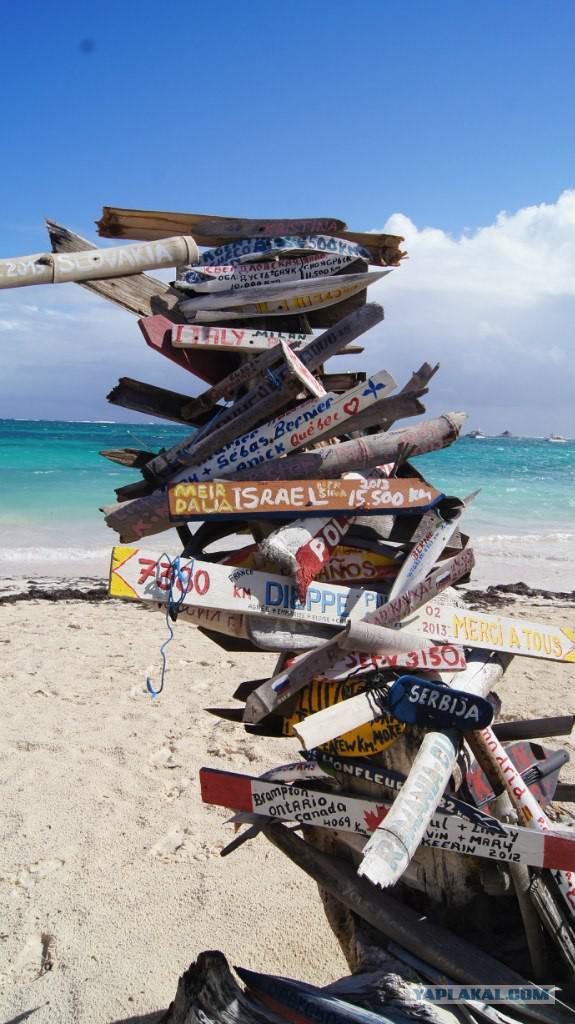 Also in the hotel. A lot of ponds, bridges and so on.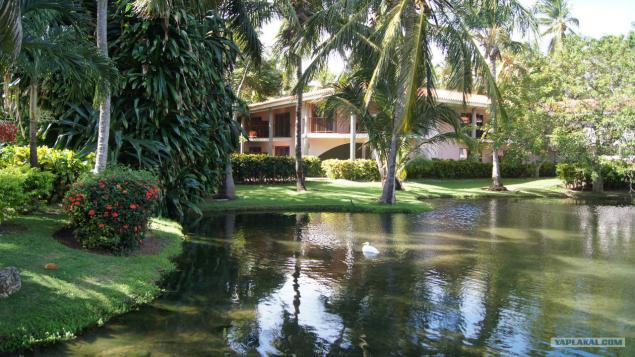 Saona Island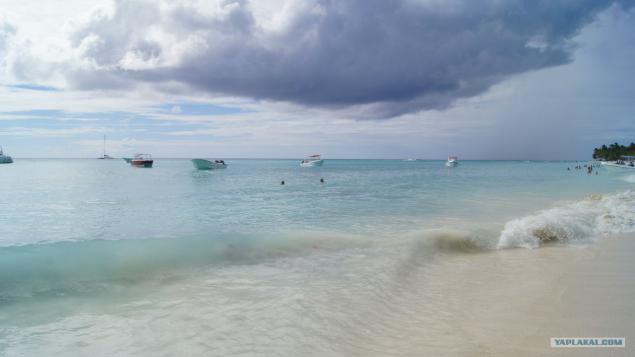 Saona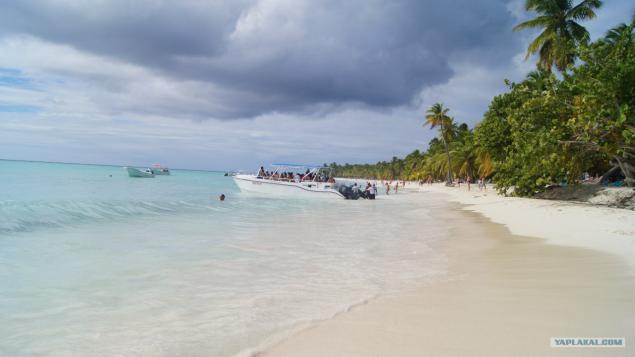 Ya far from the island of Saona. Natural swimming pool. Kaif. Very warm water, very clean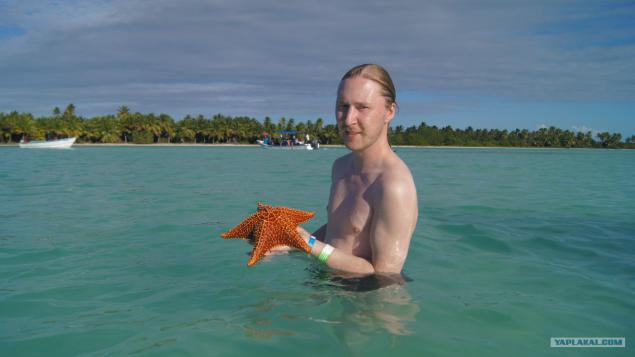 Saona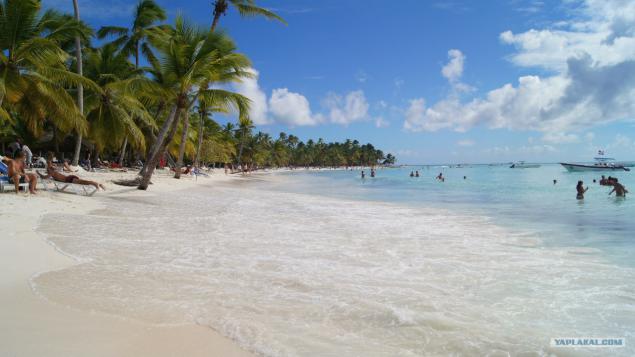 Dominican Airport)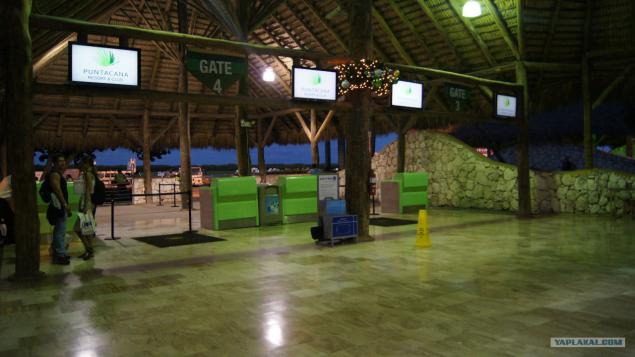 Con Air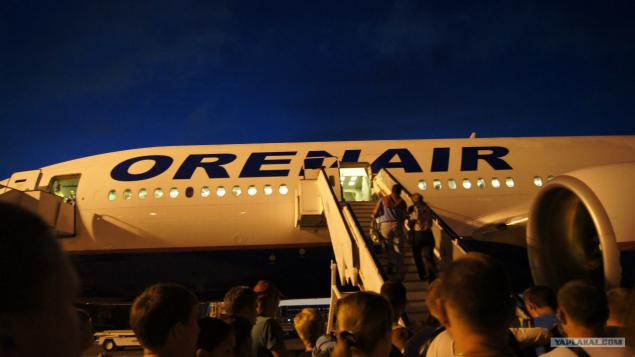 Some ass. Rum which is in small bottles - advise. In large - unless cocktails interfere. Just drink - sucks.
That's all. Ask if that is interesting. Be sure to answer
Source: