We sat yesterday for a beer with a friend, his story can not share
* * *
On Monday morning, my cell phone rang. Look - not because of the number of contacts, but it is familiar, often call for work. The answer is, on the side of a moment of confusion, then a concrete impact:
 - Alla, who are you and why did you answer with this issue ?? !!!
Well, I'm in full ahue, use the number seven years, and in general, such a strange question, the owner of the hotel. I try to be polite answer:
 - You may have made a mistake number, this is my room, and for a long time!
I end the call, but after a few seconds the tube rings again.
 - Alla, chche you talk back? I ask you, where did you get this phone and why did you pick it up ??? Bitch, I'll be right there, and you answer me ...
Then I was not listening, just by pressing a retreat. But the calls continued, even had to turn off the tube, the benefit is already out of the house and on the road I do not use the phone. But, having arrived for work, and include a telephone, SMS, why is immediately received a few short visits to the phone and rang again. Further dialogue.
 - Man, you do what number you call? And who do you need?
 - Hey, hound, you have to ask who I want? Now you need me bl ... I will find you ... blah blah ...- fucking shit ...
 - Go fuck, freak! Once again I called, I'll start looking for you, with the cops already!
The mood is hopelessly flawed, throw the phone on the table, she calls without having to touch the table.
 - You bitch, a corpse! I'll rip your balls and shove in the ass, $ # @% ## $% $ # $ !!!
 - Well, come, once so brave! Address Capture! st ... Building 21, main entrance. Going? I look forward to! In my jeans and white sweater!
 - You umoeshsya blood ... $ # @ # $ #% ## !!!
I called the head of security, briefly describe the situation. Hrne knows that psycho in the head, it is better to err. The chief of our bezopasnik laughing, he was already very interesting what will happen next.
About half an hour body calls and says that waiting for me on the porch, and I will respond specifically, I fucked up, and in general, you can write a will on the way. We're going to beg. Sat down, we go out on the porch and see a hangover bull under 2 meters tall with a skewed anger, Bloodshot mug. Seeing me, the body rushes, but rests on the shkafoobraznogo guard. Then a bunch of mats, finding someone bigger and stronger than anyone yayki. Along the way, it turns out that yesterday the body of booze at a nightclub and zapikapit calf, which turned the entire evening on his grandmother, writing goodbye lipstick on a napkin phone number and said to call in the morning, when sober, to agree on dates ...
Here to macho beginning to realize that he club "Dynamo" yesterday was)) Rams fell in the address of heifers, 10 minutes still shabby, already about women and their suchnosti macho village in a zhyp and drove off. At the end and ...
Nichrome ... not the end! The body came in a couple of hours and has brought a box of brandy, as an excuse for rotten hit a normal guy. Alcohol zanykal in the safe, on Friday and sit down with the department of security. Well, like all ...
... No, not all !!! He came home in the evening, twenty-two, my daughter called to her room, whispering admitted yesterday that the club by mistake gentleman wrote my phone, and if he calls me to give her the phone ...
... In general, I told her that he did not call. And just in case I advised not to go to this club ... I hope this all exactly ...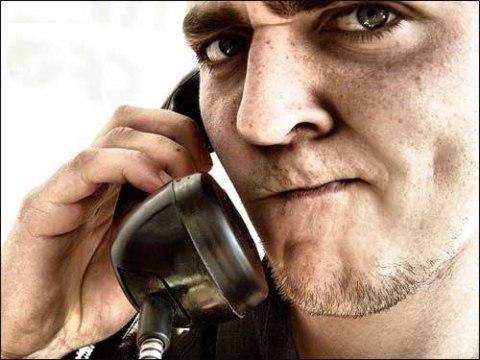 Source: