Hello dear YaPchane! I decided to share a little story about our universal favorite. I work in manufacturing, dies and molds do. In the autumn of last year we had this miracle.
13 ph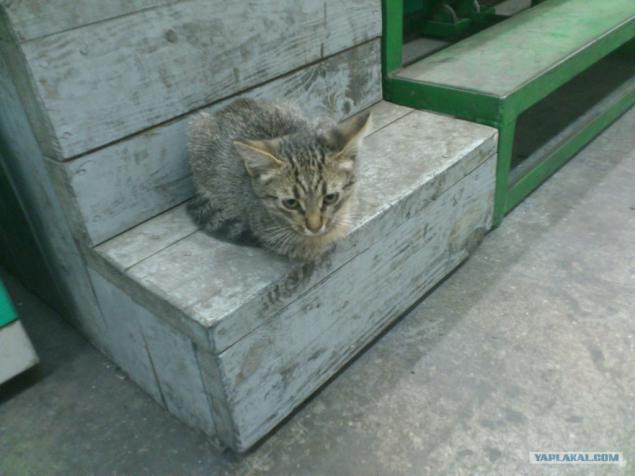 Where did he come - no one knew. When he appeared, he was thin, frightened kitten.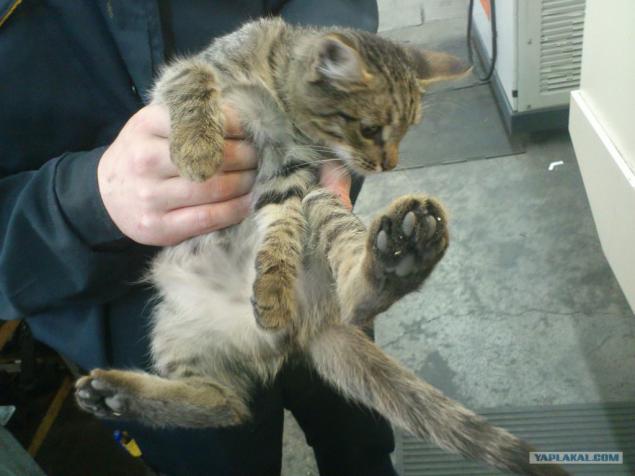 Here's a handsome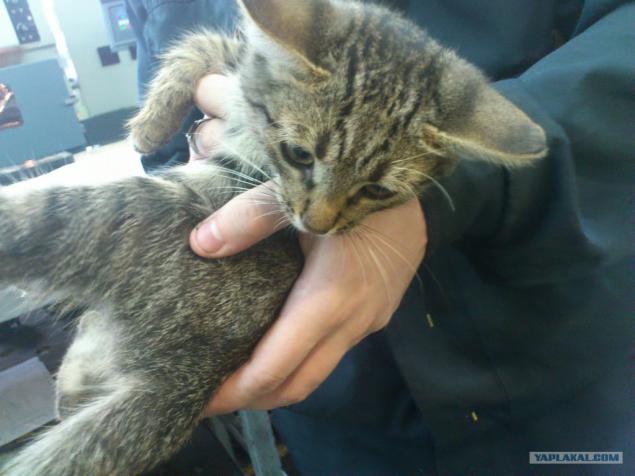 The guy quickly fit into our stern men's team and became a universal favorite. Together, he chose the name - Basil.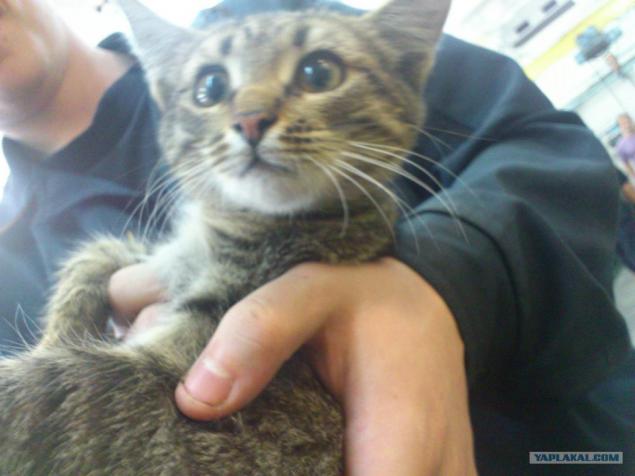 Everyone started to feed it, play with it so that Vaska was growing up in the warmth and care))
After a delicious dinner.
There, even the running machine does not interfere with sleep BOGATYRSKY))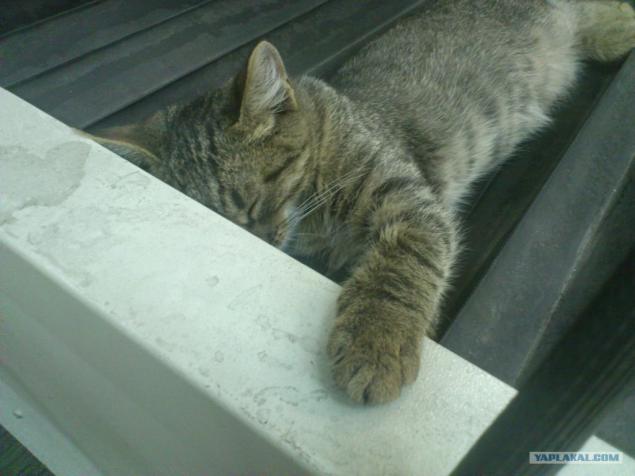 Vaska strengthened and matured. Learning those documents, watches parts, and of all vkurse all events at the site.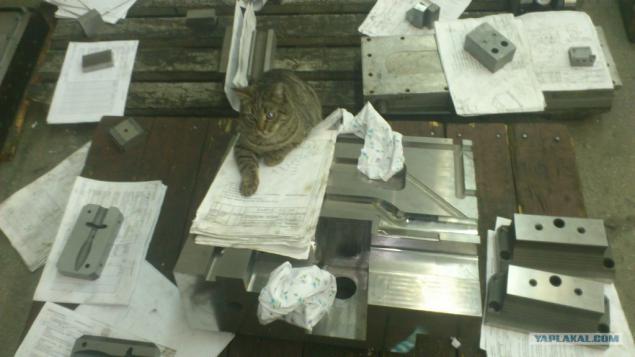 Controls the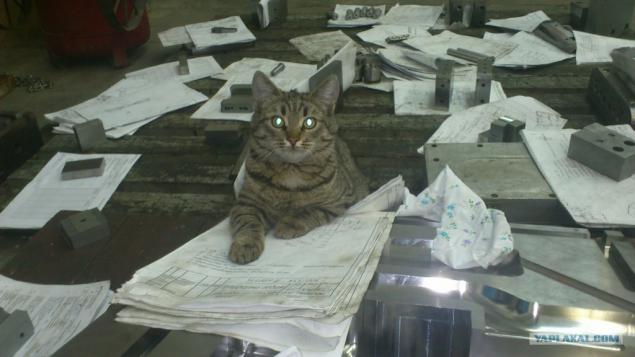 After work shift.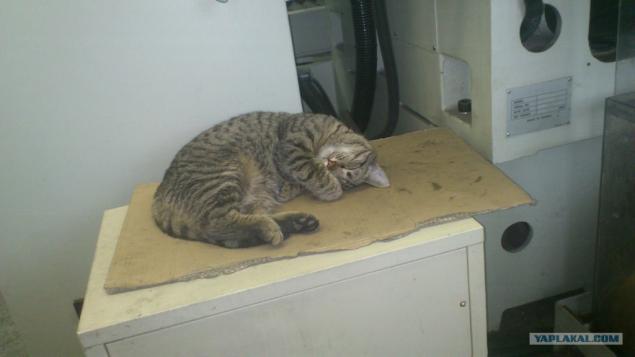 Well, there is clearly evident that he was the favorite of all the staff, everyone considers it his duty to share with them dinner))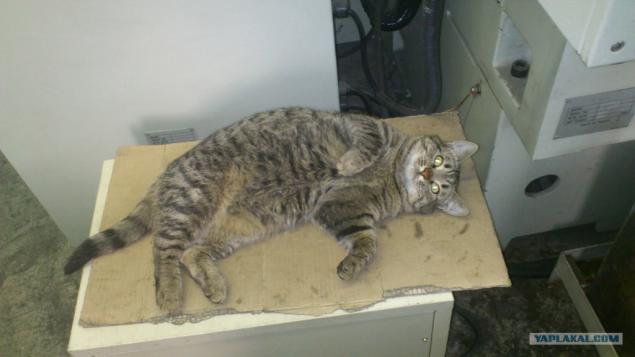 Outdoor winter so the room is pretty cool. Vaska found a way out.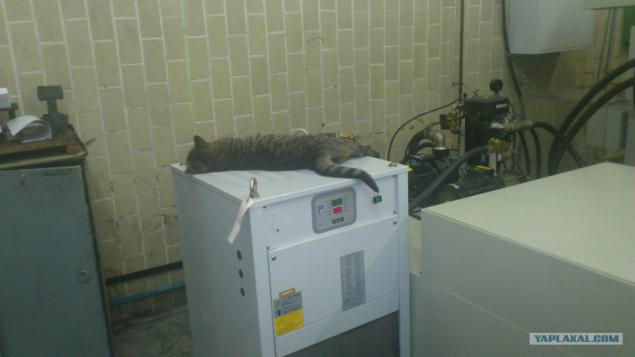 This refrigeration system for the EER of the machine, it cools AJ and goes up the heat loss (fan blows warm air upwards) here this place and looked after myself Vasek for an afternoon nap.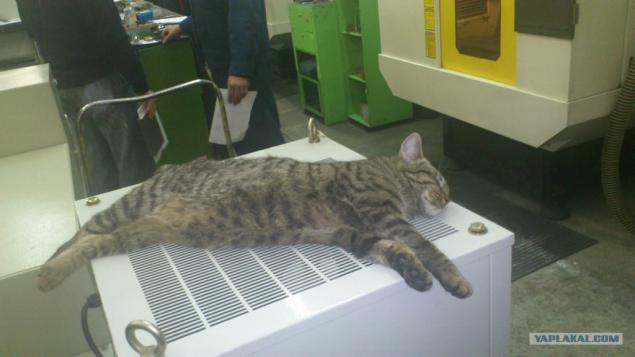 Here such in our team, "son of the regiment».
I have everything, all good!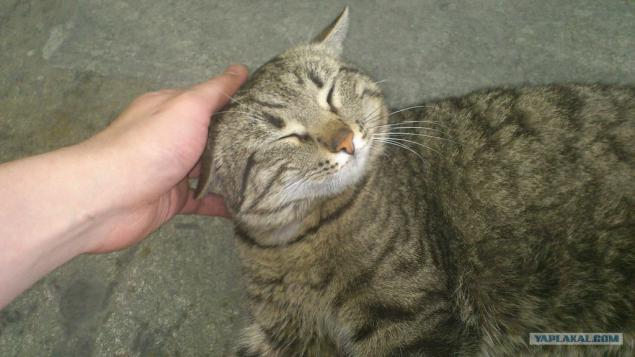 Source: