Vanity Fair editors have always been a keen eye on the rising stars. On the occasion of its 100-year-old (!) Anniversary of the magazine has prepared a special selection of articles, which gives us an opportunity to look at the celebrities before they became famous all over the world, but served great expectations - from Julia Roberts to Barack Obama.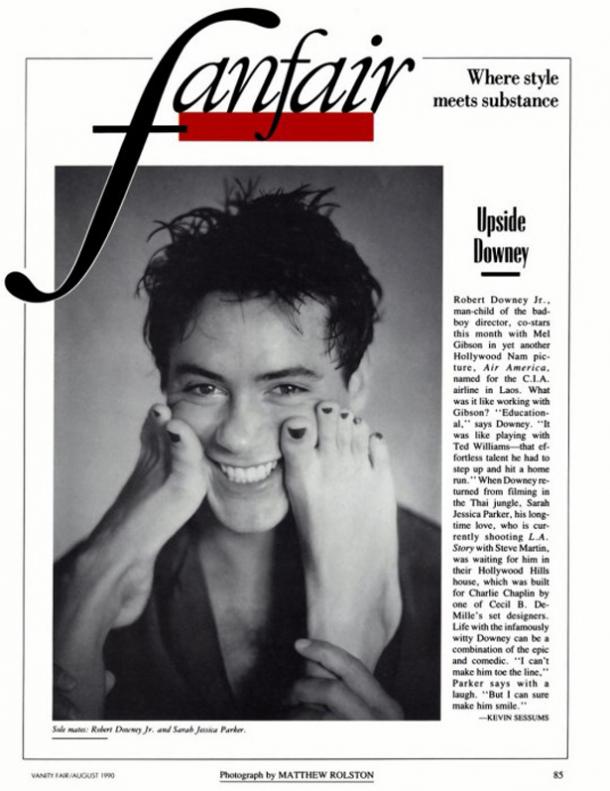 Rob Lowe, in February 1984
"Now I am one of many, and this film can make me special," - shared his emotions young Rob Lowe shortly before the screens the film "Hotel New Hampshire". And so it happened - on the morning after the premiere of the film 19-year-old actor became famous and has since managed to play the role of almost all book characters, and most recently flashed in the biopic "Behind the Candelabra" Steven Soderbergh.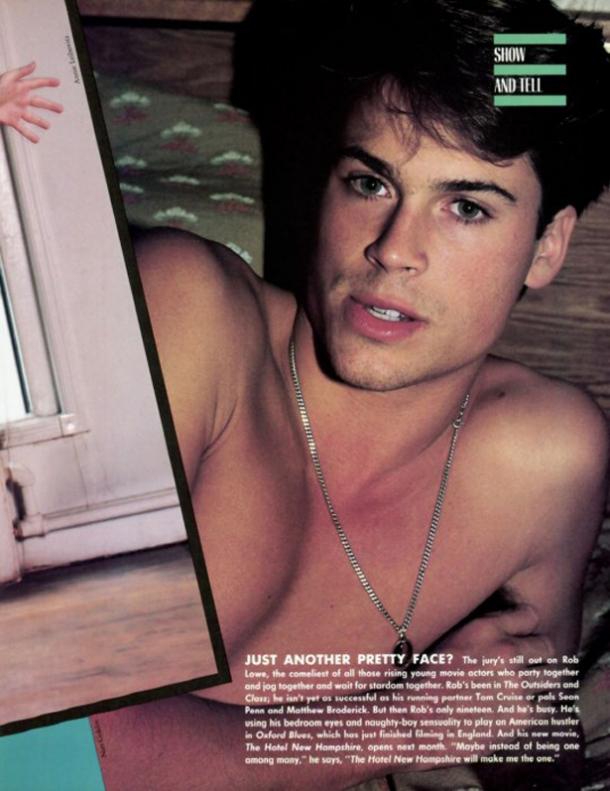 Molly Ringwald, June 1984
If in the 80s there was such a thing as «it-girl», it would wear the proud title of Molly Ringould. Popularity came to the actress in 16 years thanks to the cooperation with the director and screenwriter John Hughes, which it owes roles in the films "Sixteen Candles," "Pretty in Pink" and the legendary "Club" Breakfast. " Actress predicted a brilliant career and the title of the first Hollywood stars, but decided otherwise dream factory - today we can see Molly's only low-budget series and television movies.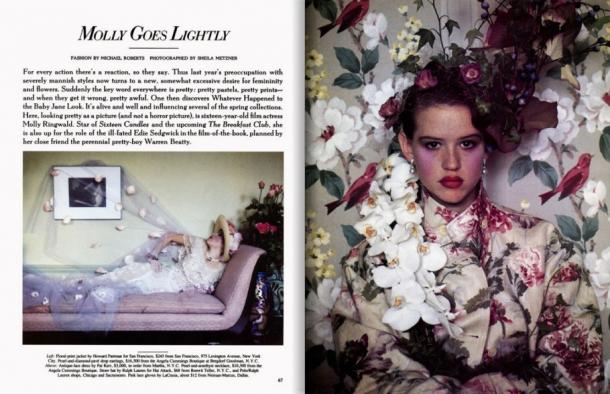 Madonna, in August 1985
It's hard to believe, but shortly before this article was published in the summer of 1985 the world did not know about any Madonna Louise Ciccone. Popularity came to her with the release of their second album «Like A Virgin» and launch a world tour of the same name. Since then, Madonna has sold 300 million. Copies of their albums, won seven "Grammy", two "Golden Globe" and perpetuating the title of Queen of Pop. And do not stop there.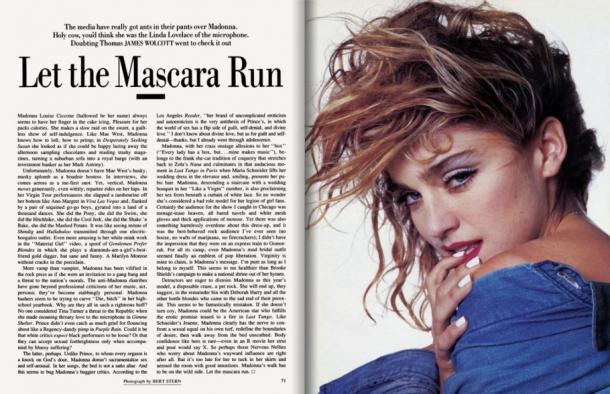 Helena Bonham Carter, in February 1986
Before Tim Burton and "Harry Potter" there was another Helena - young and shy 20-year-old in this photo. This shooting was timed to the release of the movie "A Room with a View", after which the actress played a few more strong and deep role, other than those that later had prepared for her husband, film director.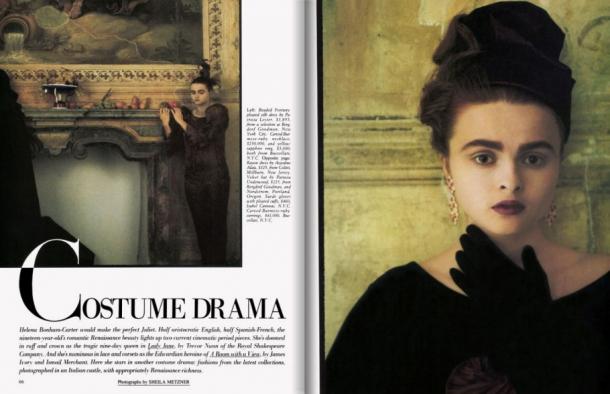 Daniel Day-Lewis, 1986
"He's in Hollywood for a long time," - he wrote in Vanity Fair even before Day-Lewis received his first "Oscar", and no mistake. Since then, Daniel's talent was repeatedly recognized not only kinoakademikami, but ordinary mortals, and his characters, on the realization that the actor worked on the Stanislavsky system, forever in the history of cinema.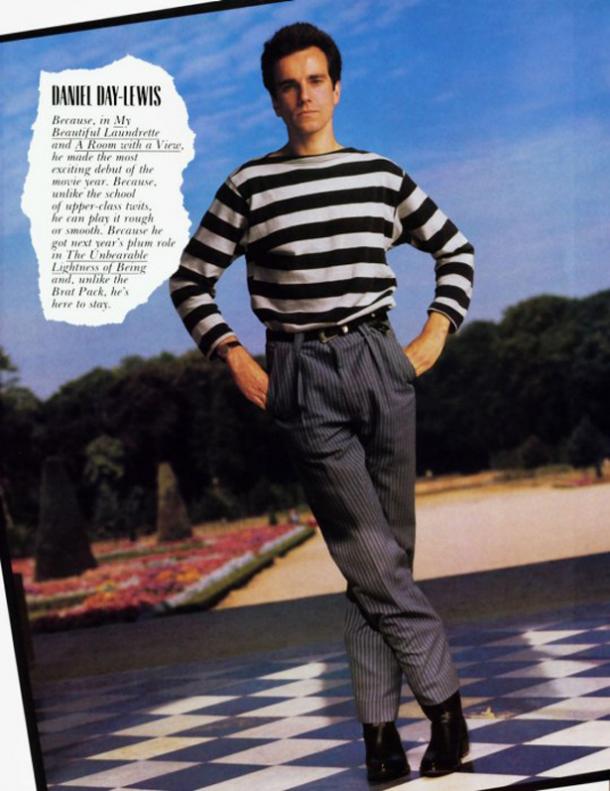 Gary Oldman, 1987
Paradoxically, once one of the most talented and multifaceted actors of our time was not accepted to the prestigious Royal Academy of Dramatic Art in view of the lack of acting talent. What happened next, we are well aware - Sid Vicious realistic, sexy Dracula, disgusting Stan and magnificent Sirius Black by Oldman love (and hate) worldwide.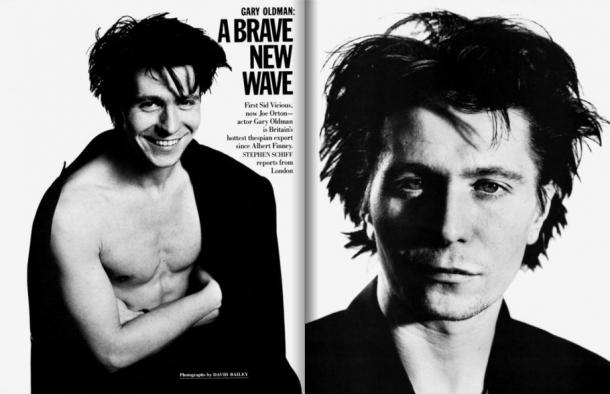 Robert Downey Jr., 1990
This photo shoot was published in the journal even before Downey played one of the most important roles of his career (not talking about Iron Man, and of Charlie Chaplin), but even then a young actor boasted two dozen films with his participation. Incidentally, these graceful legs in the photo does not belong to anyone and Sarah Jessica Parker - then-girlfriend of actor.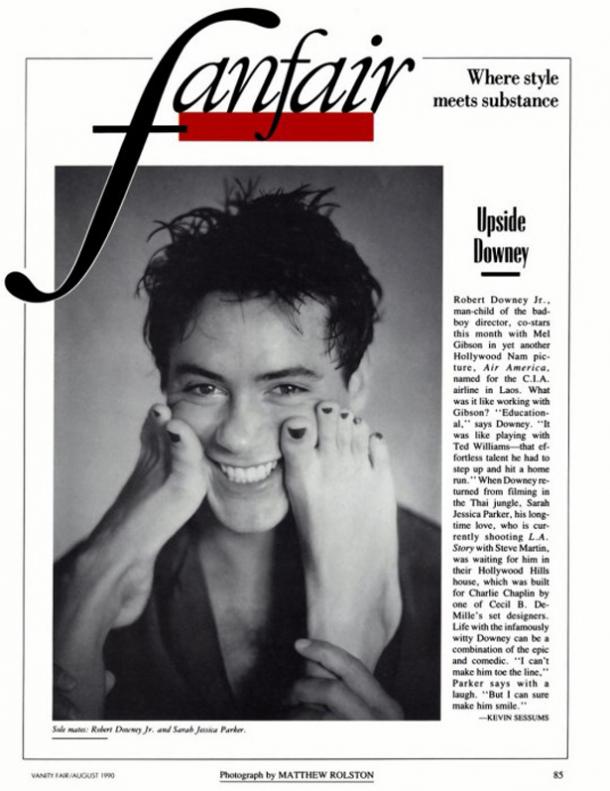 Sarah Jessica Parker, 1991
Speaking of Parker. Then it was known in Hollywood not just as a woman Downey Jr., but also as a serial budding actress. After 7 years of accumulated experience in television resulted in an iconic image of Carrie Bradshaw, from which the name is associated actress and 10 years after the end of the "Sex and the City».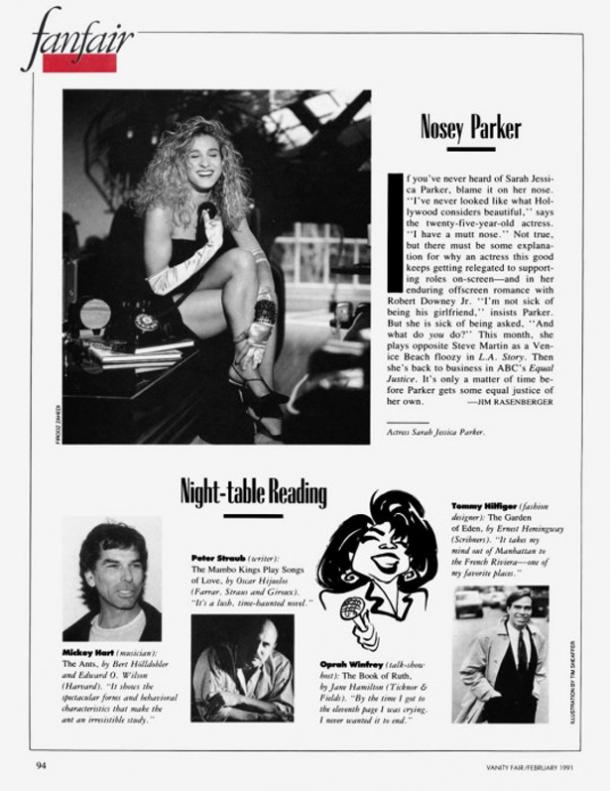 Drew Barrymore, 1982
Drew was born in the harsh reality of Hollywood, it belonged to the famous in cinema and theatrical environment family Barrymore, so the fate of the girls has largely been predetermined from childhood. In this photo of a young actress 7 years - the period between the world popular "ET" and the beginning of "adult" life with alcohol, drugs and other attributes.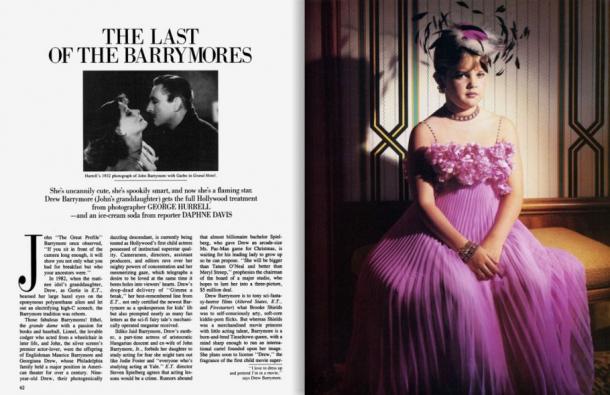 Meg Ryan, 1989
I'll bet that the movie "When Harry Met Sally" is remembered by many not its plot, but primarily the legendary scene in the diner with Meg Ryan. Those who do not know what was going on, I strongly recommend to see this rom-com, a role in which and the actress brought worldwide fame, and not rest on our laurels - "When a Man Loves a Woman," "Sleepless in Seattle" and
"French Kiss," by which the actress received the title of "America's darling," are worth the time.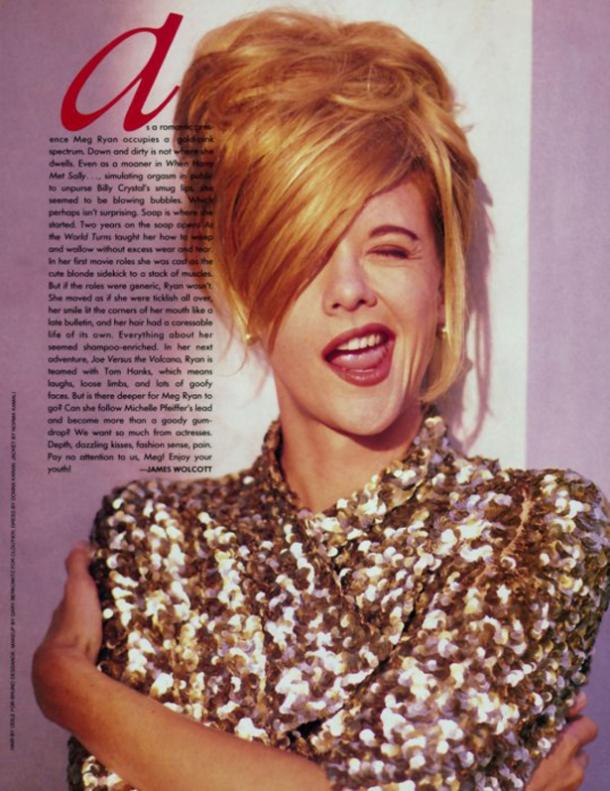 Marc Jacobs, 1989
Once Marc Jacobs wore long hair, did not think of skirts in his own locker room and was creative director of the once famous house Perry Ellis. 25 years after this photo shoot Designer is a global trendsetter, it has its own fashion empire and shocking surrounding indecent behavior on the beach.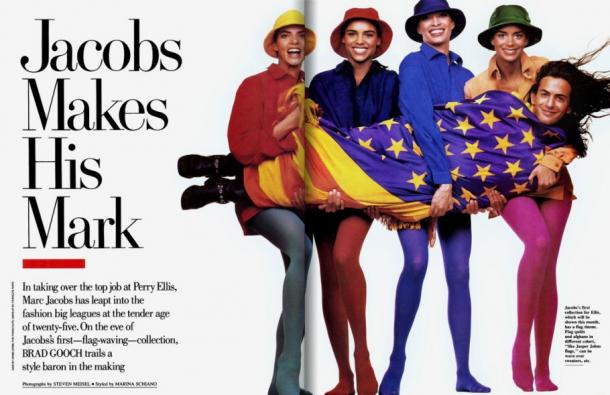 Baldwin Brothers, 1989
Baldwin has always attracted the attention of others: in the late 80s - its spectacular appearance and good acting, at the end of 00's - not the most perfect figures and numerous scandals. But even so, they were and remain the most famous brothers all over Hollywood.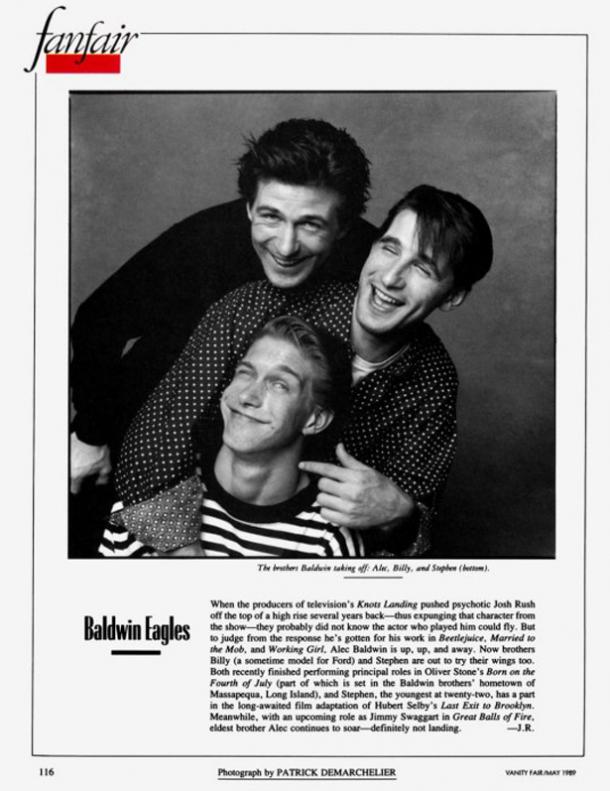 Julia Roberts, 1989
In this photo Julia just 22. She recently starred in "Mystic Pizza," where she noticed, and is preparing for the premiere of the movie "Steel Magnolias," which will reveal her talent dramatic actress. Next will be "Pretty Woman", which became famous for her for the whole world, "Erin Brockovich," which brought her "Oscar" and a dozen high-quality films that will change the life of an actress, but her smile.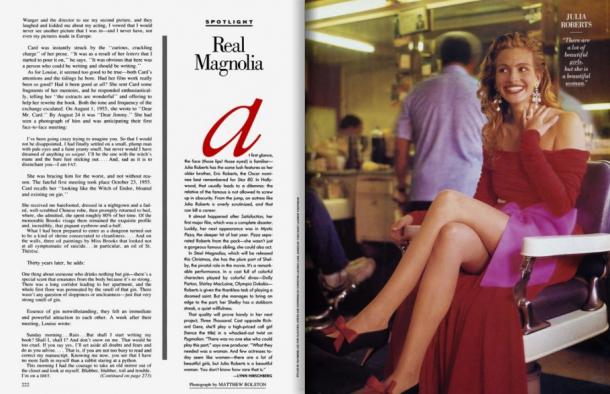 Barack Obama, 1990
In June 1990, when this photograph was taken, a student at Harvard, Barack Obama was elected the first black president of the university newspaper "Harvard Law Review." On 23 years later, he became the first black president of the United States of America.
To be continued…