The North British industrial city, a poor family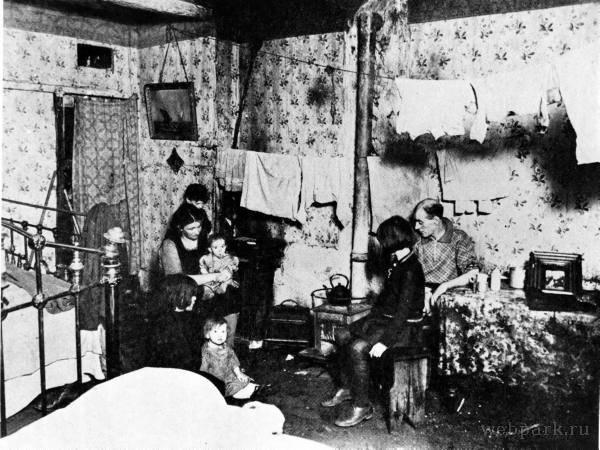 US south, poverty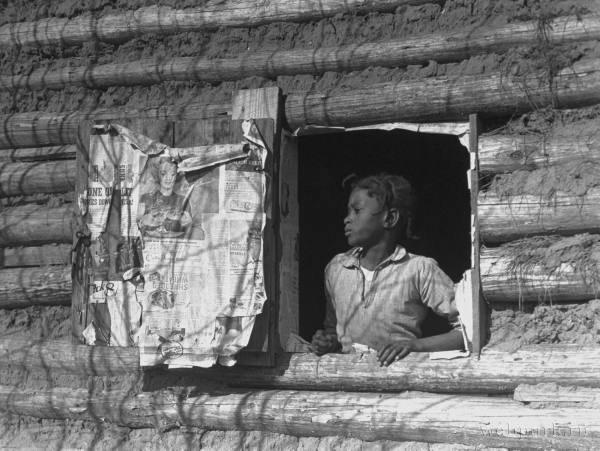 Union? Backwoods?
No - former soldiers living in the slums, USA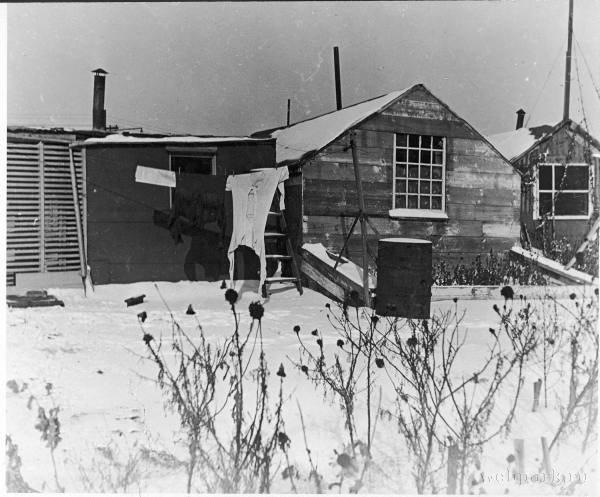 Scoop?
No, this is Paris, France.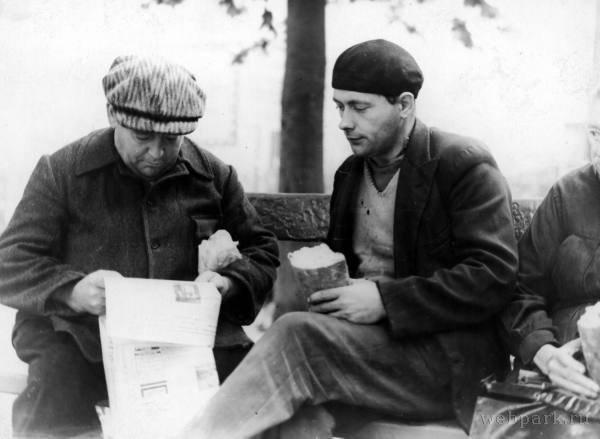 Homeless family, Poland (1938)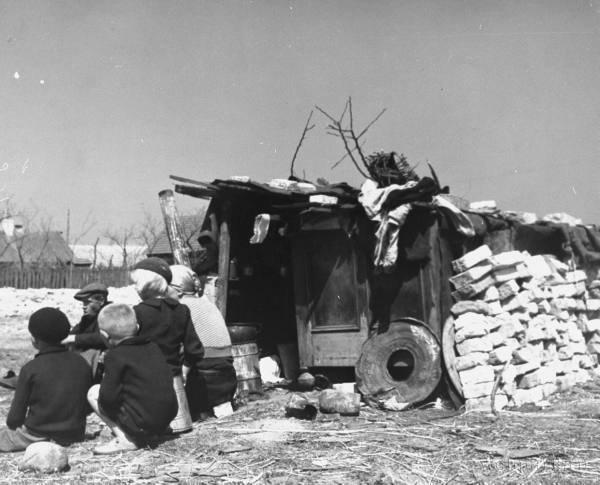 The poor in post-war rebuilding Union?
No - south of the United States 36th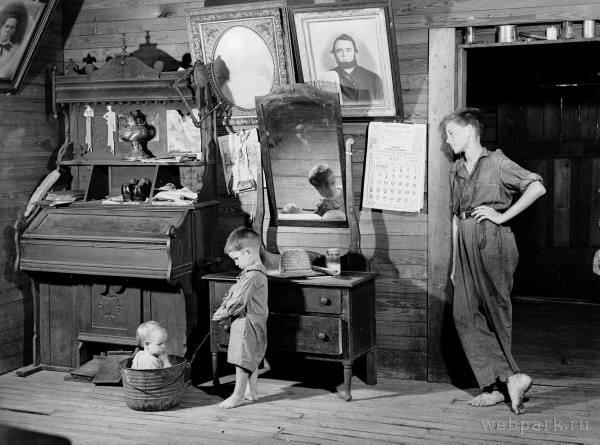 Blessed pre-Soviet Czechoslovakia.
Peasant family that does not have the money to build a house.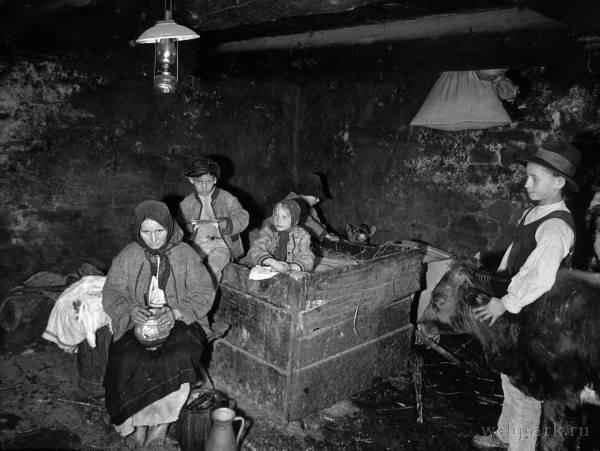 Homeless people living along the banks of the Seine. The economic crisis, Paris, France.
By the way - when I was a child reading "Dunno on the Moon" to me, the phrase "to live under the bridge" was not clear at all, because I grew up in a prosperous USSR.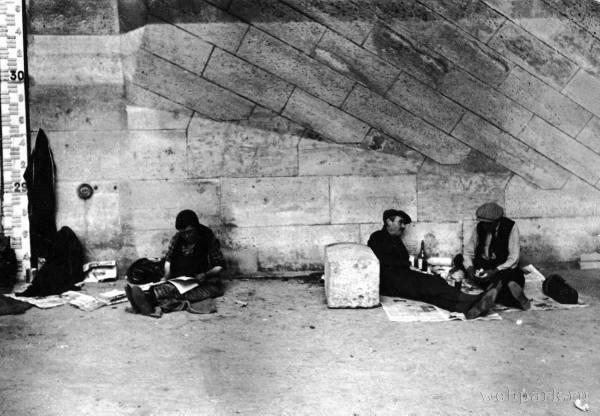 unpaved street, wooden houses (although the foreground already carved railings), USA.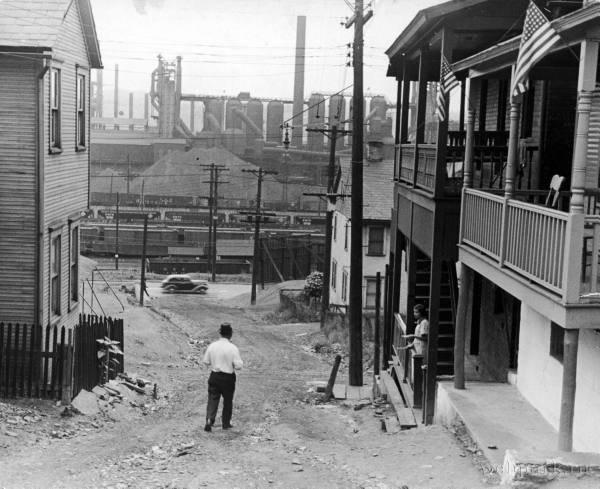 resettled by Stalin in the desert?
No - migrants, Pea Pickers, USA.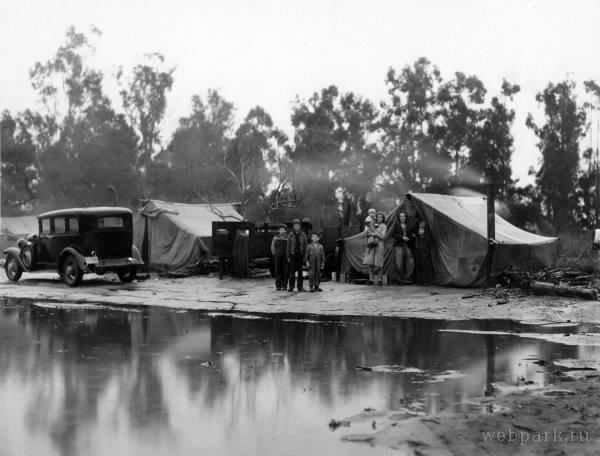 Couple in a "one-room house," US
(It's not worth walled fireplace there?)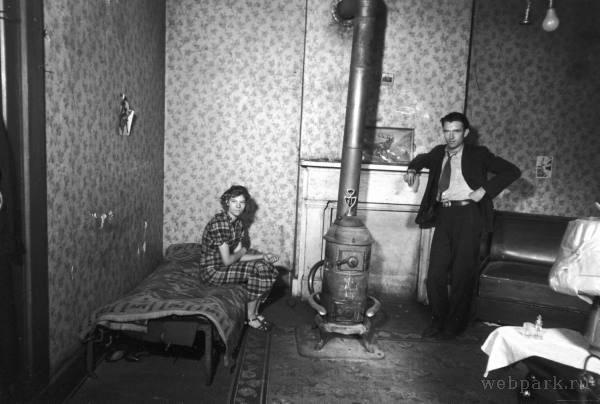 Washington DC, USA.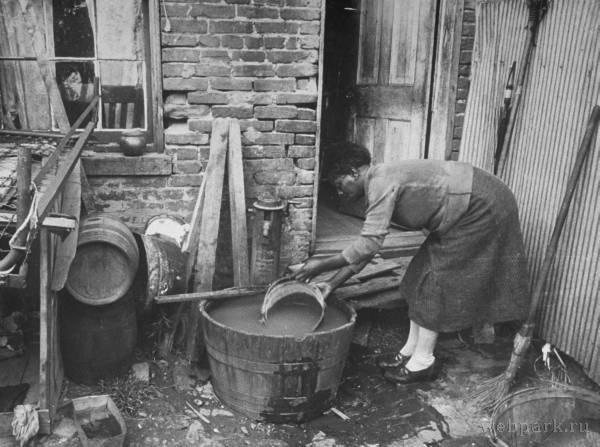 refugees, US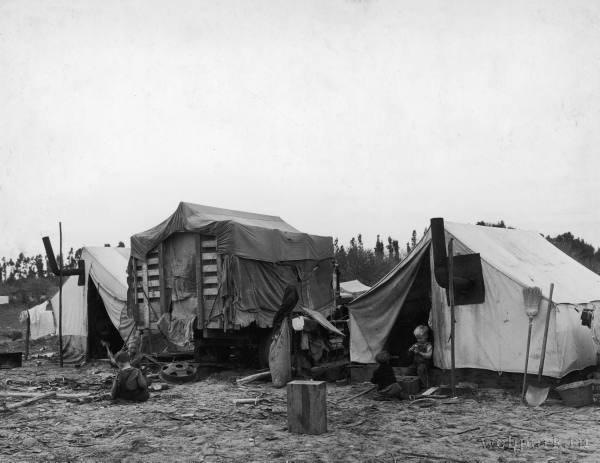 Besieged Leningrad?
No, this is Mrs. Bates prepare food at home. New York, USA, 1937.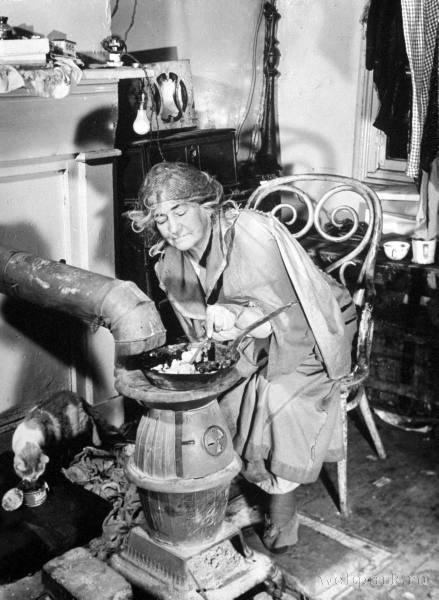 children sharecroppers (sharecroppers? Cropper? They work for a piece of the harvest, independent social group).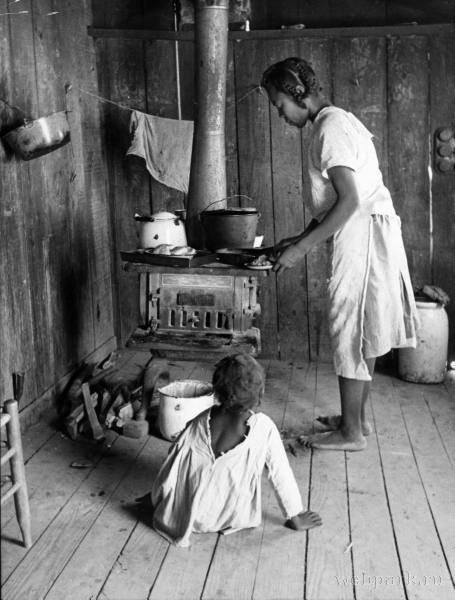 Cropper also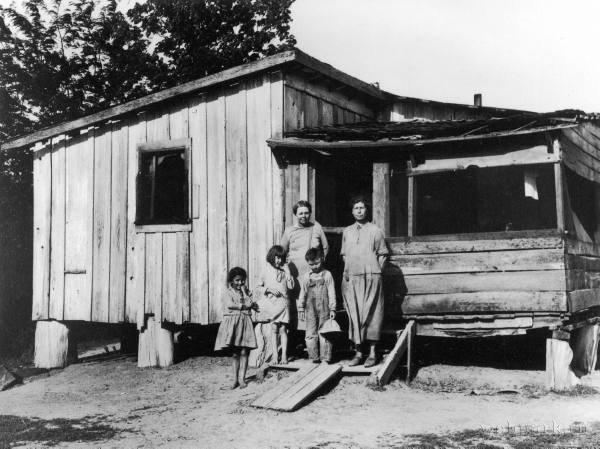 Barefoot boy, Texas, USA.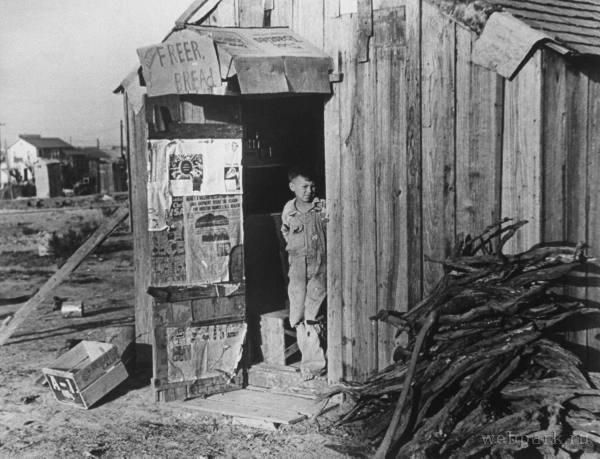 And this, my dear wife of a miner near his luxurious mansion. USA.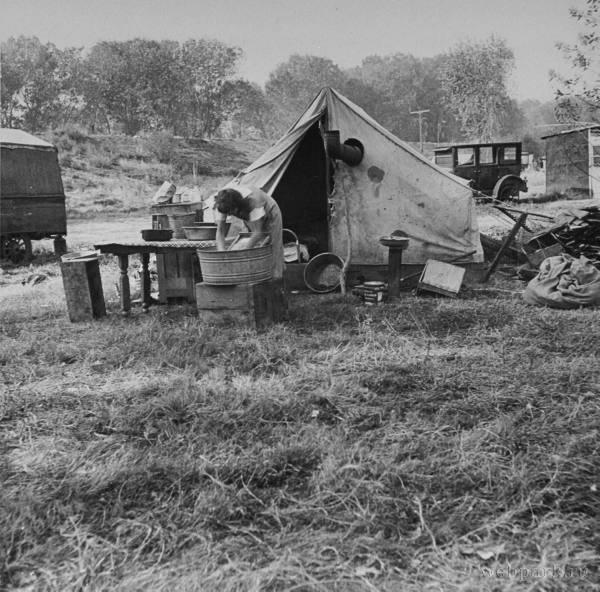 girl, USA.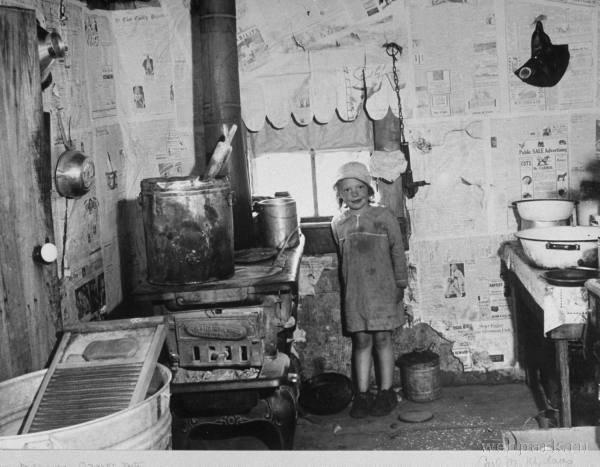 Cropper, USA.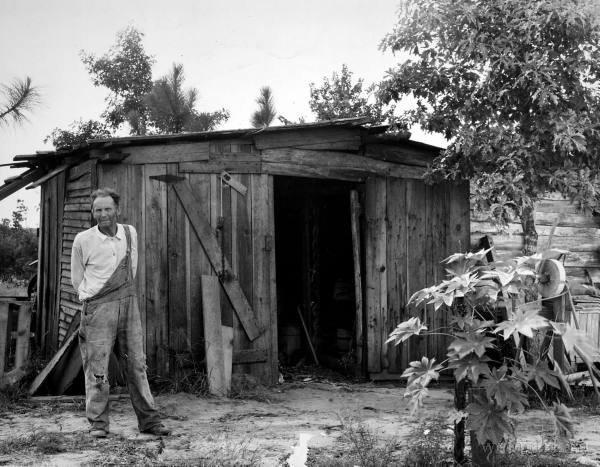 Czechoslovakia, peasants, under the bed cage for goats.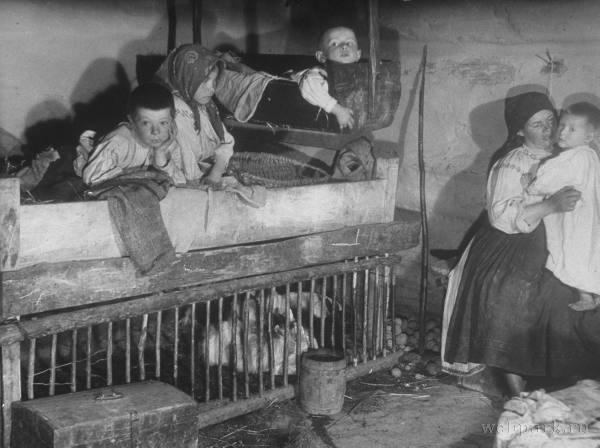 majakovskij
And to compare the USSR