Suifenhe, you guessed it, lives mainly due to the many guests from Russia. People come here to buy cheap Chinese goods very diverse range (for yourself or for sale) or just come off at local restaurants, go into all sorts of saunas, manicures, massages, etc. for a completely ridiculous money. Of course, everything they say in Russian. And the inscription on all windows also in Russian. Well, that is peculiar to the Chinese, "Russian", some of which turns on the top of a lead to a complete delight :))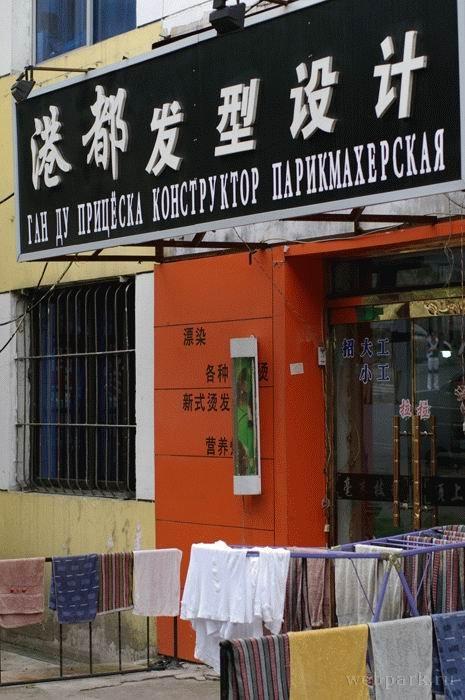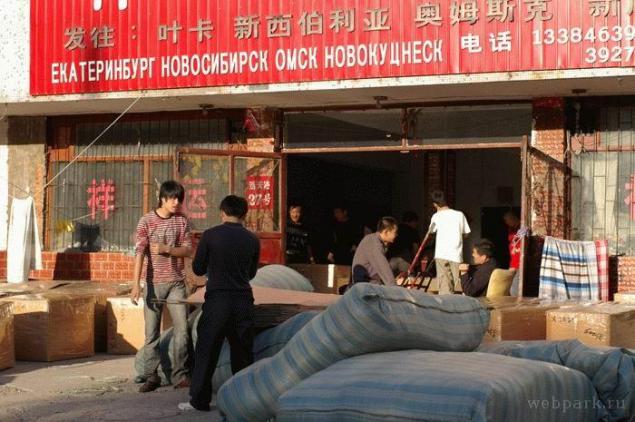 In some places there are untranslatable design gives excellent%))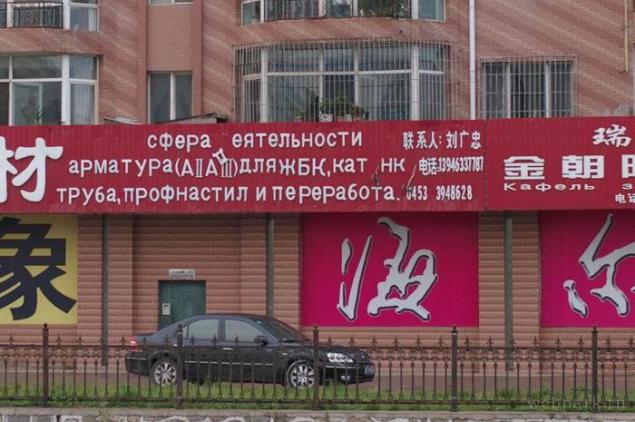 Local Chinese somehow like to take myself Russian pseudonyms. Wherever you look, everywhere a variety of "Masha", "Lena", "Lesha", "Vasey» ...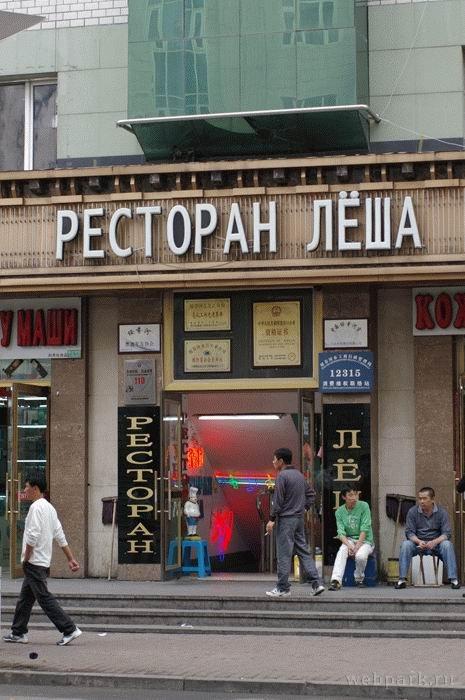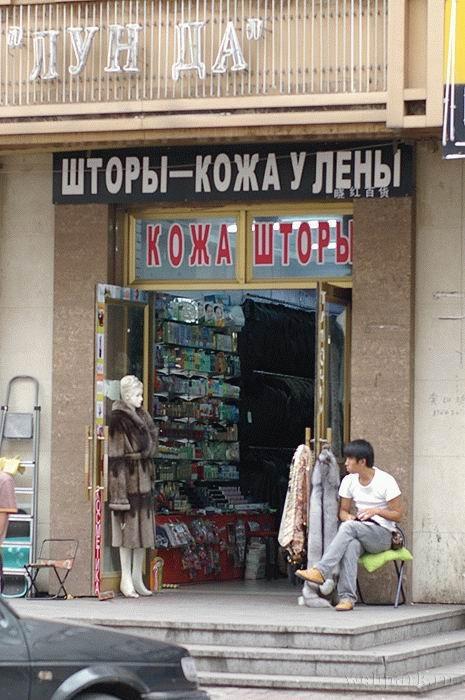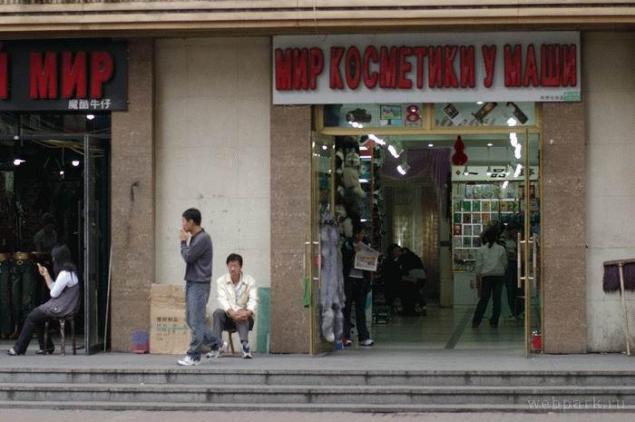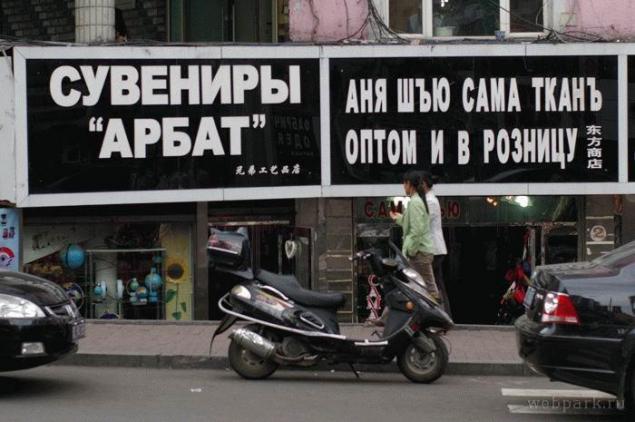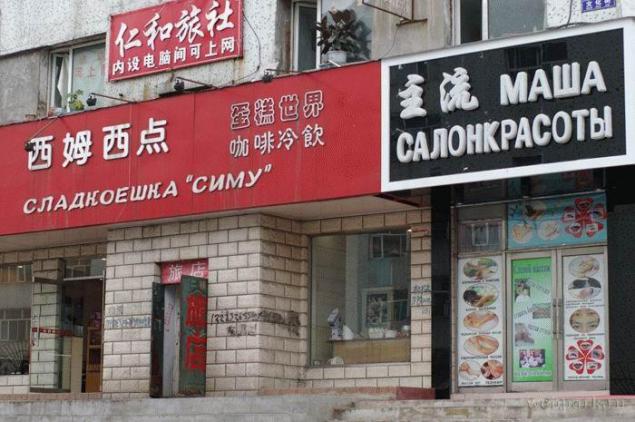 Interestingly, this is also the name or not? ..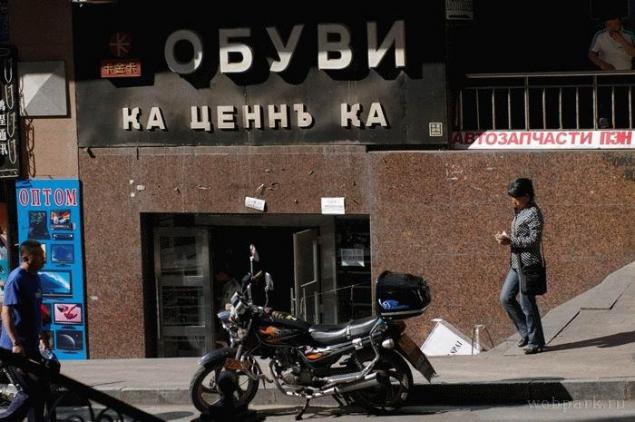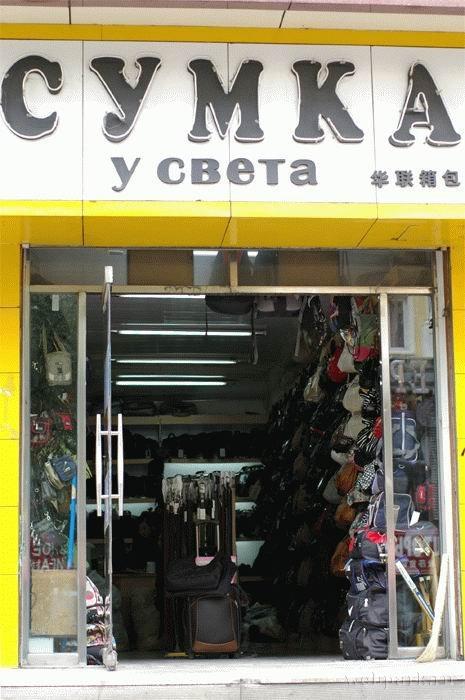 One has only to go out and start looking around immediately from somewhere swoops a crowd of "friends" shouting "padrugoy! What nada, Ghawar, Pamagite! Cap nada? Bag nada? Ghawar, do not be shy! ". And if still not used to somehow respond to this (such as "No, nothing, thank you"), the activity is only strengthened ... Oooh. But then, as a sort of teaches not pay attention to them.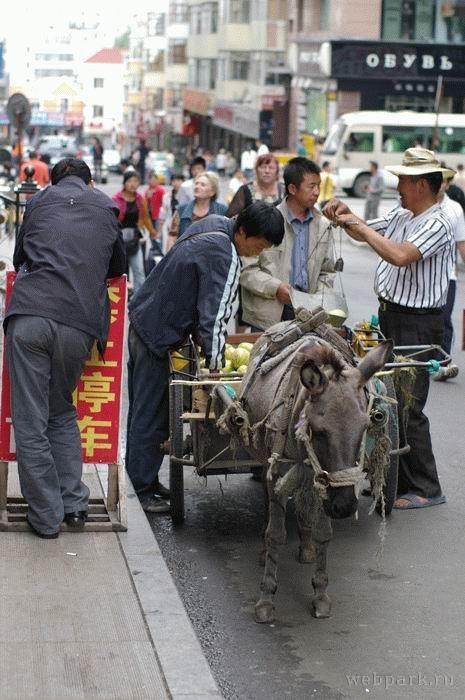 This photo I especially like :)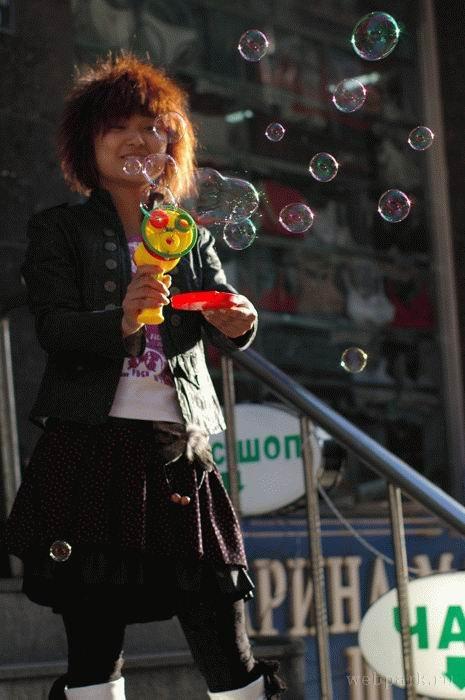 Where to go for dinner, we were warned in advance. It is the largest and most decent (but at the same time surprisingly cheap) restaurant in the city. As it turns out, if you order tea, it shall be accompanied by a bonus - the tea ceremony, and it was here such uncle, showing strange actions with long-nosed kettle. He's at the next table.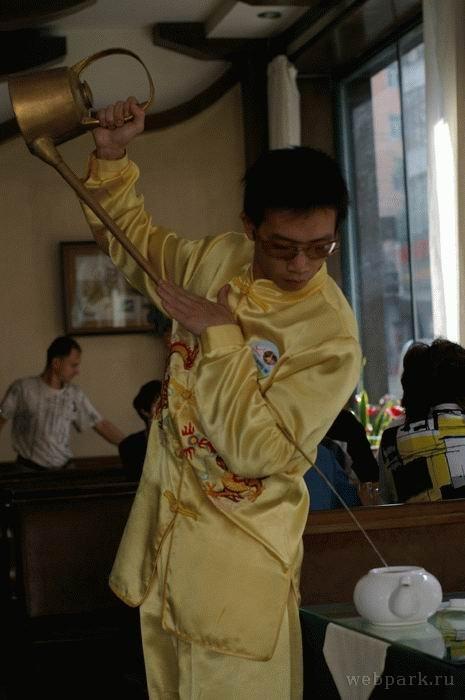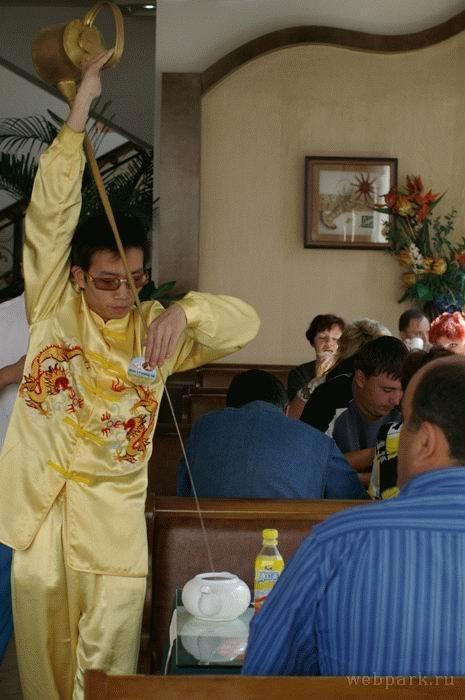 And this is our :) We, however, do not order tea in a teapot, and cups, so the action was much shorter than that of its neighbors.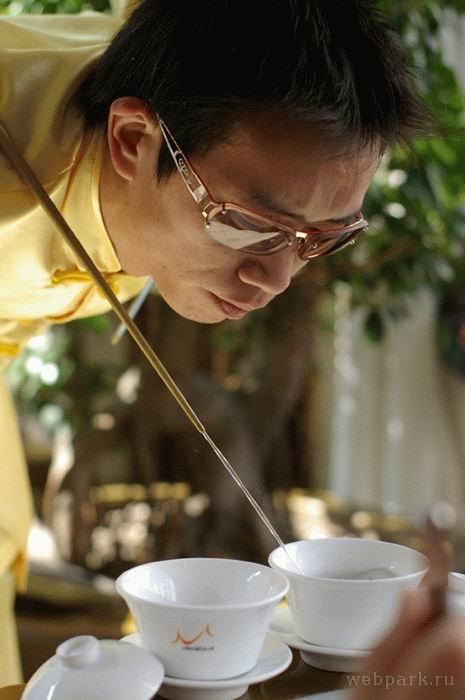 Well, a few street shots. All living creatures.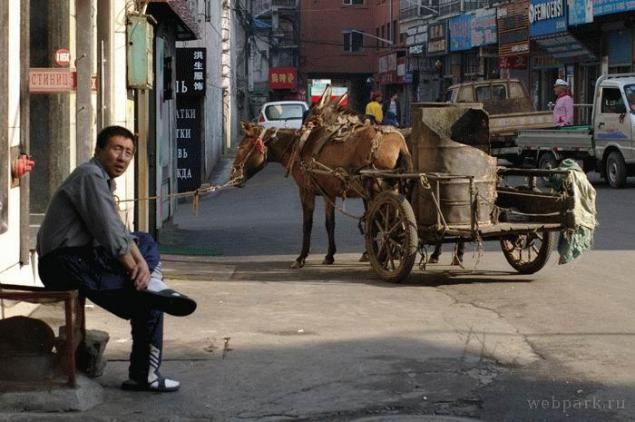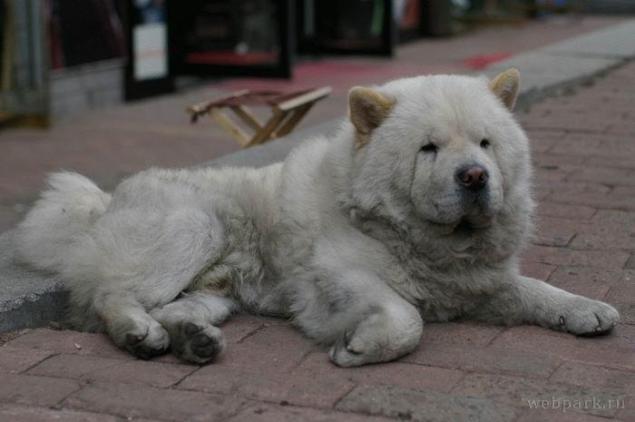 The further deepen toward the city outskirts, the zhutche and zhutche gets around ...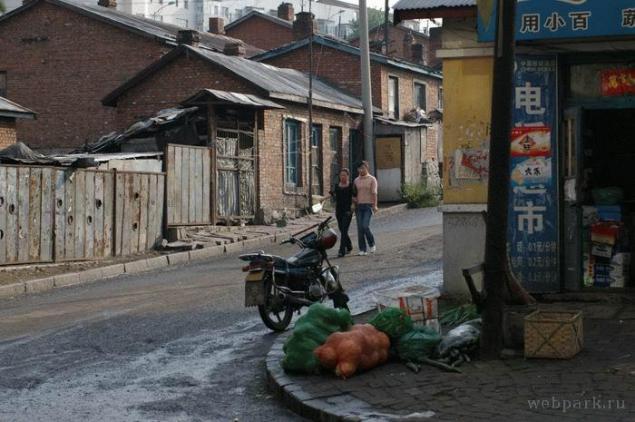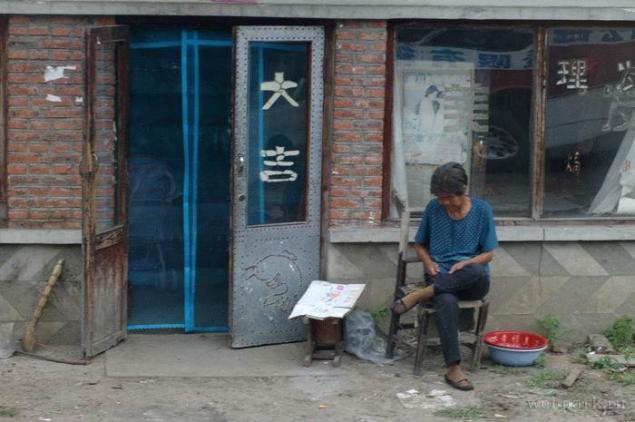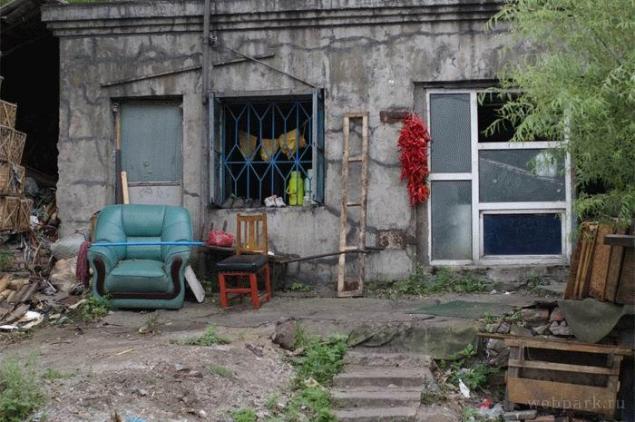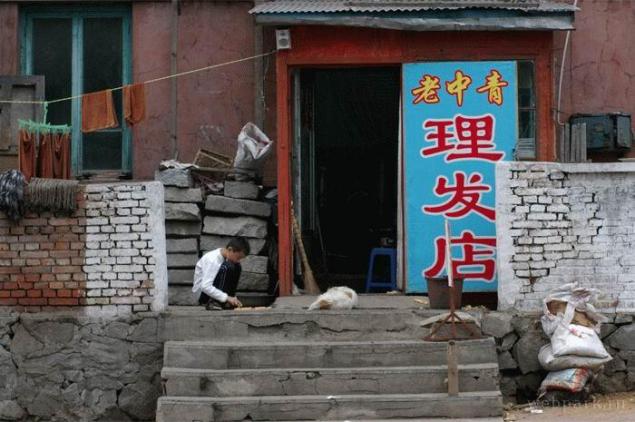 I like those smiley faces :)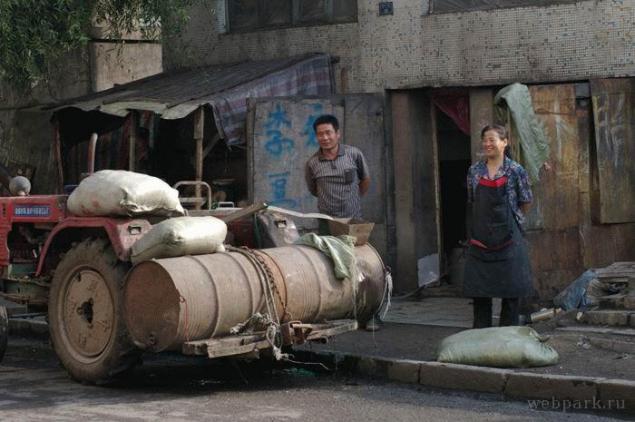 View of the top Chinese slums, from the bridge.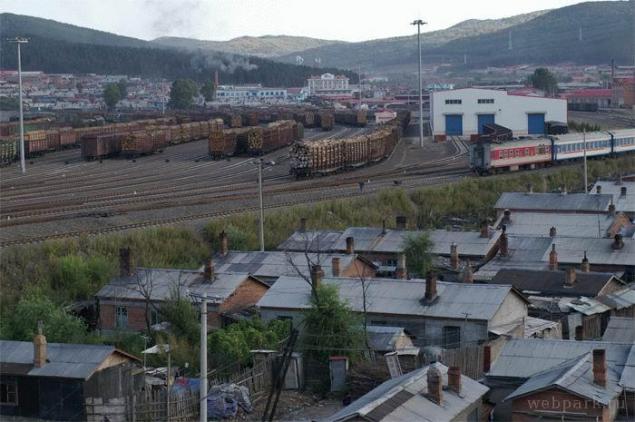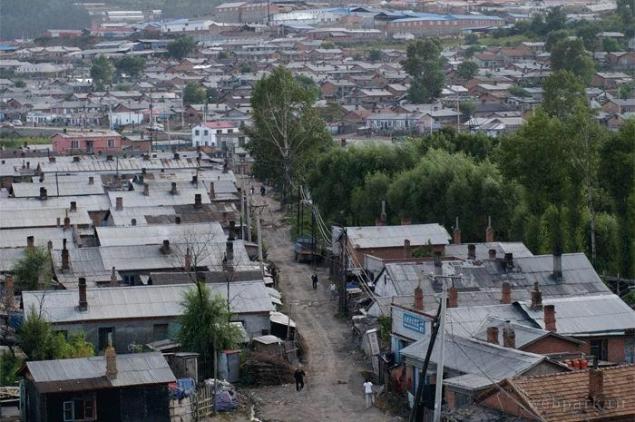 In the center of the picture is quite different. This is something like the local Arbat. Particularly clear in the evening, as all the same a lot of people live here!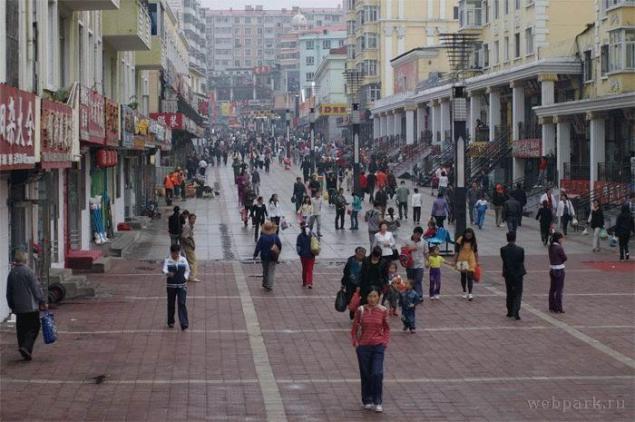 Civilian area with a pond and fountain. Say, rebuilt recently.
But in general, in general, everything is like in the rest of the "classical" China (at least in comparison with the same Urumqi, with kotoorye I just was very interesting to compare the experience).
In the morning, in the central square - the traditional charging :)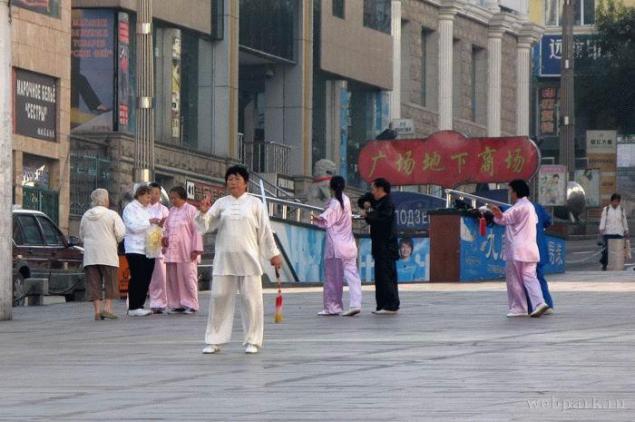 And in the evenings - board games.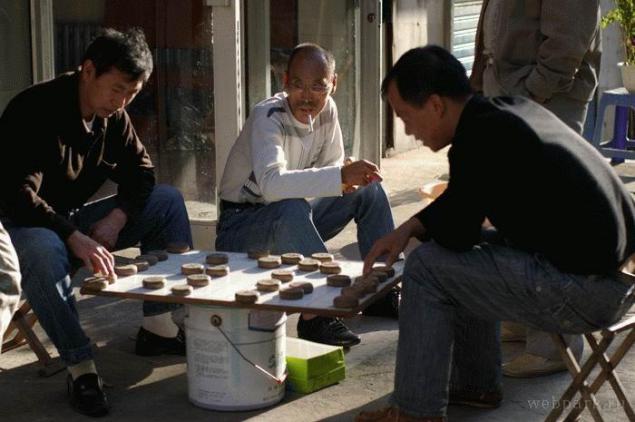 Or even the floor. Wonderful grandmother, right? :)))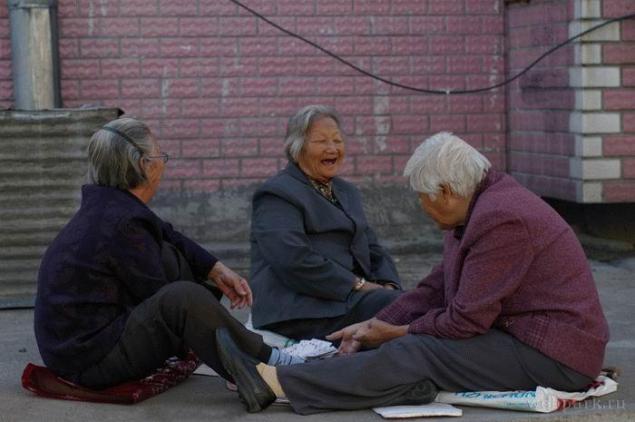 In general, in all their affairs.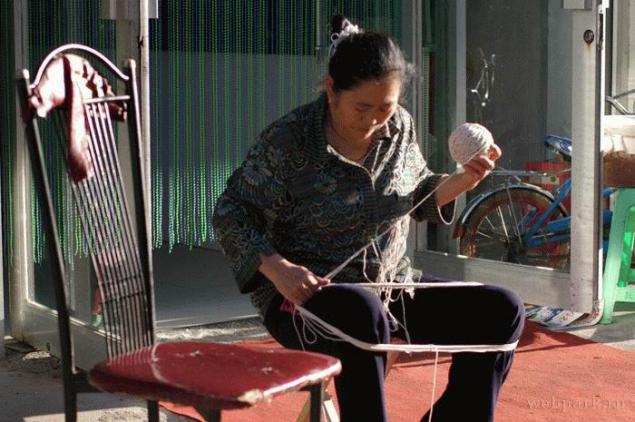 And the children, of course, school.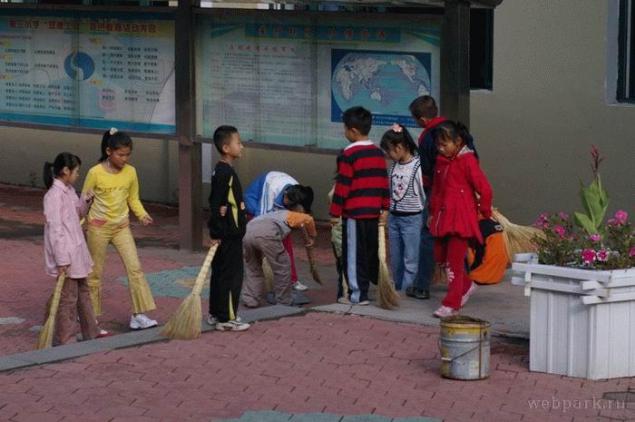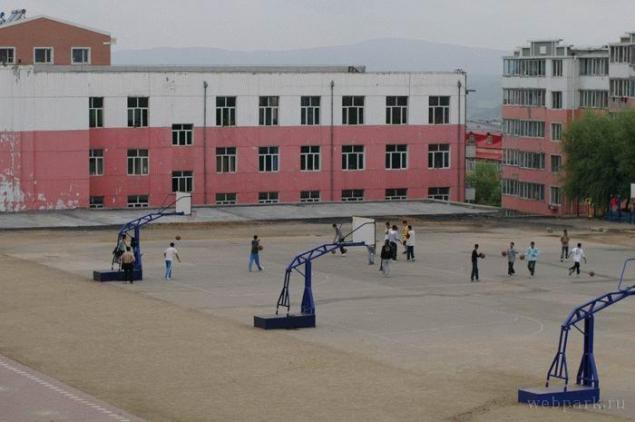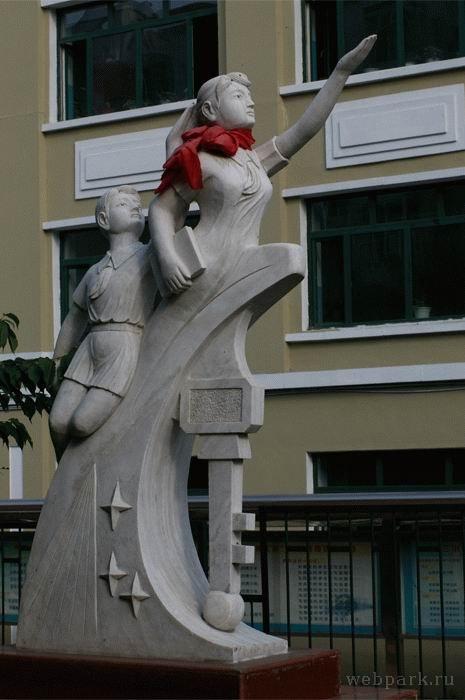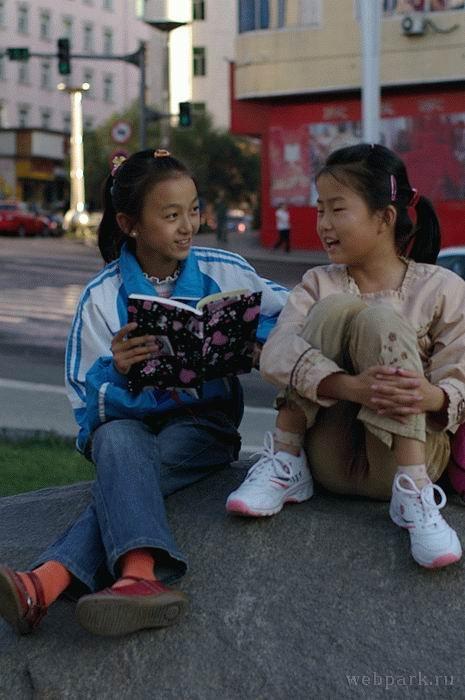 Another found here such a memorable place.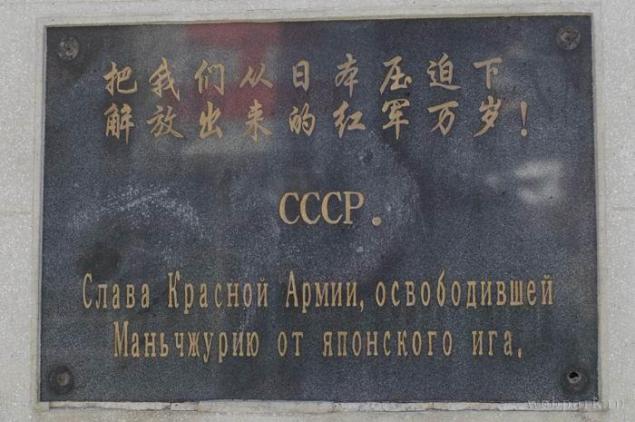 As well as a brand new Buddhist temple. I had never been in Buddhist temples!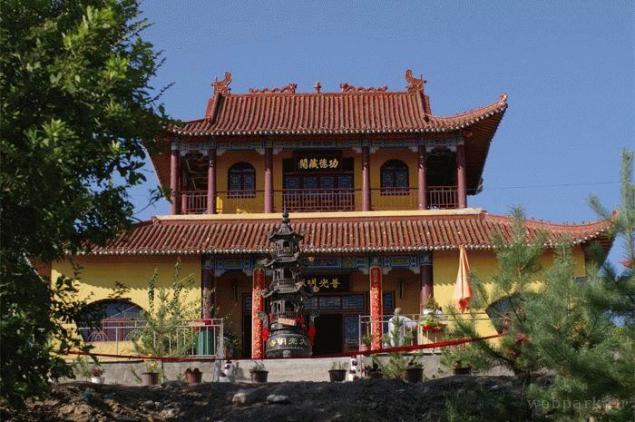 Photograph, however, there is almost nowhere to be. For this shot I do then scolded ...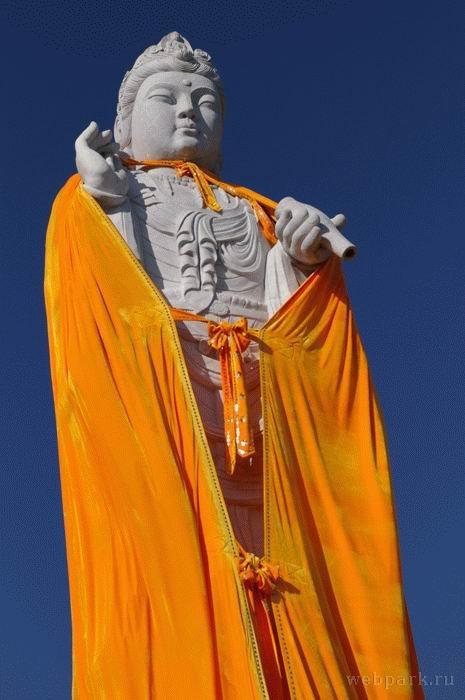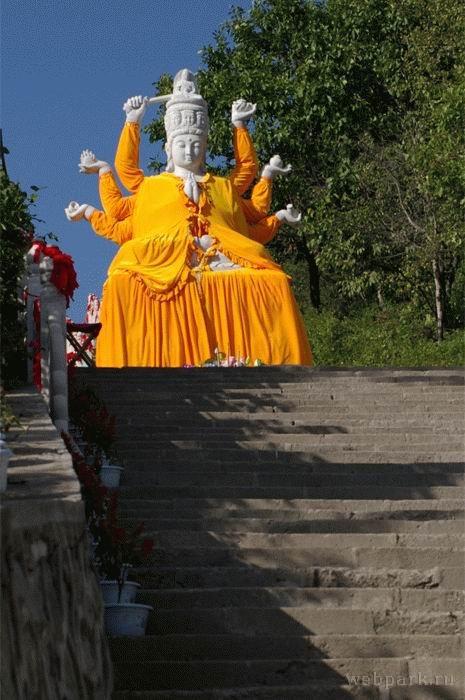 These are there on this planet amazing places and wonderful combination :)
ary