Not so long ago, and it is literally in the fall of that year happened to be in China.
Yes, it was not a Chinese village with paddy fields and the resorts of Hainan, and a trade-industrial China.
Guangzhou, Ningbo, Yiwu, Yongkang ...
I wanted to write about cars, look at their pictures and realized that the car they almost there, so I guess this is not limited.
So we go ...
We flew by China Southern Airlines. Everyone said yyy ... Chinese ... yes you che, etc.
And in fact, if it is not new, it is very fresh Boeings and Airbuses. When loaded to fly from Guangzhou to Ningbo, it was practically new Airbus. (I can not forget, a few years ago, flew to Hong Kong Aeroflot battered a Boeing ...)
Will 121 photos.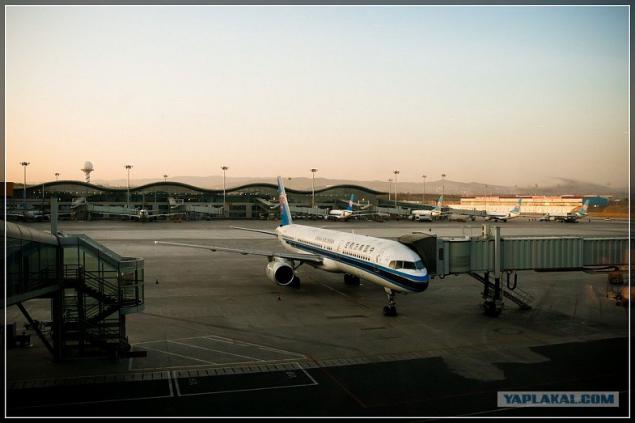 2.
I know that the plane can not take pictures, but still ...
Quite a large part of China's uninhabited mountains. I can not believe in overcrowded ... But there are places where they are still mastering.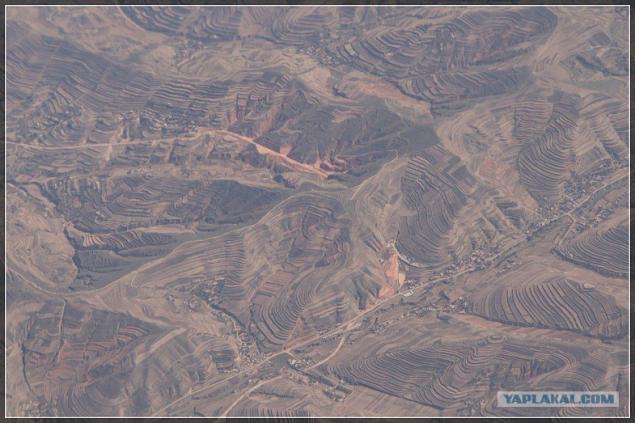 3. Airport Guangzhou large and modern times in our W 10 ...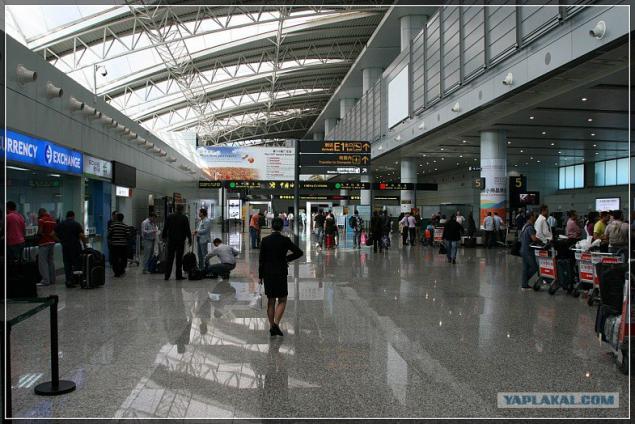 4.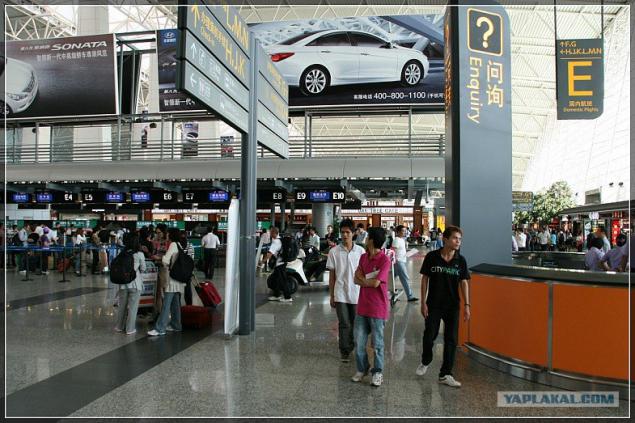 5. The police even (dare I say it) moved here in such electric vehicles. (Probably Chinese origin)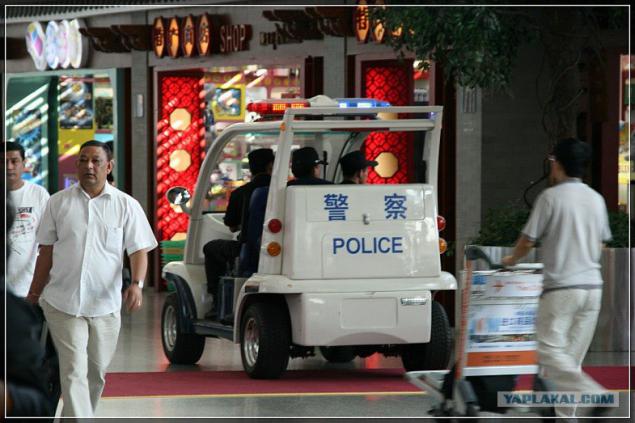 6. Guangzhou itself is the most likely business center. There is a large exhibition center, where during the exhibition floor sezzhaetsya world.
Life is there to say that cheap. And purely Chinese goods on the shelves are not many. There are of course all sorts of markets, where they sell all, but in shopping centers at all "adult". If you want to buy electronics or armor, you will be unpleasant upset prices that are higher than in Moscow.
But still on the streets of this city, there is something "Chinese" ... it is the smell of some strange food, which is prepared on every street corner.
Not everywhere, of course, but there is. You can get out of the luxury hotel on the street and hear the smell of sewage ...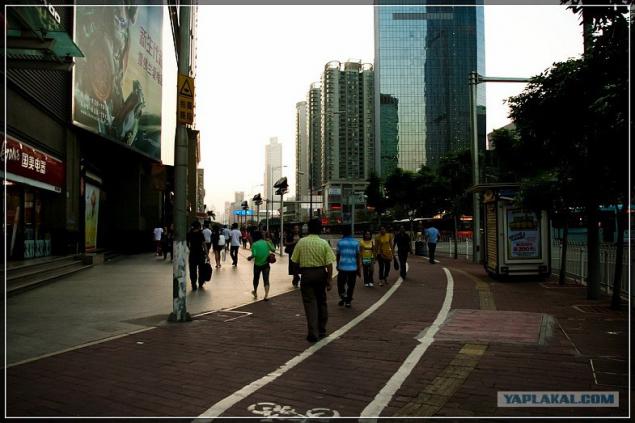 7.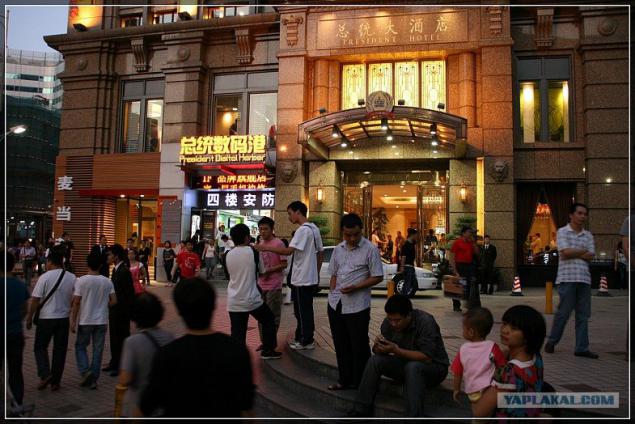 8. By the way, the Chinese cars on the streets no more, or even an order of magnitude smaller than we Zhiguli. And it is clear, as in China, are going to the domestic market brands such as Audi, WV, Buick (by the way, very much), Toyota, MB (they called it a Mercedes BENZ ... apparently difficult for them, BMW.
Interestingly, there are going to such a model, which is no longer anywhere in other countries ... So many purely Japanese models with the left rudder (Toyota Crown, Mark X / Raiz, Honda Odyssey, etc.) or for example BMW 535Li, Audi A6L ... yes ... is elongated 5-ka and A6. They are very common.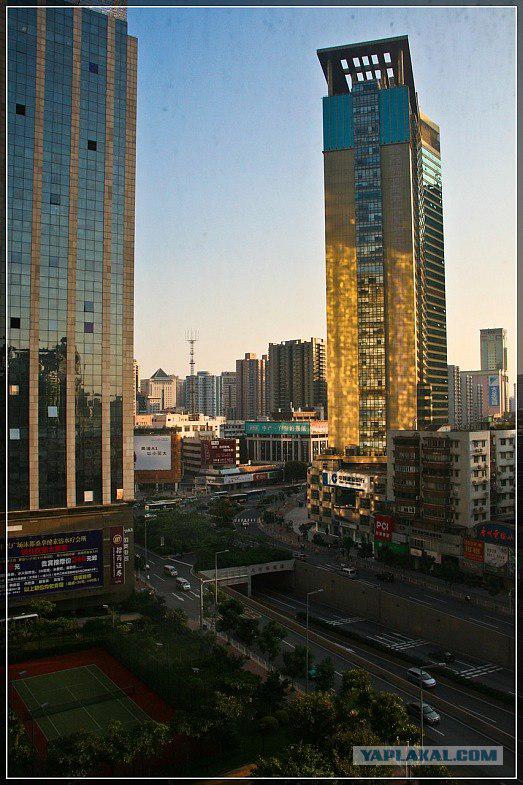 9.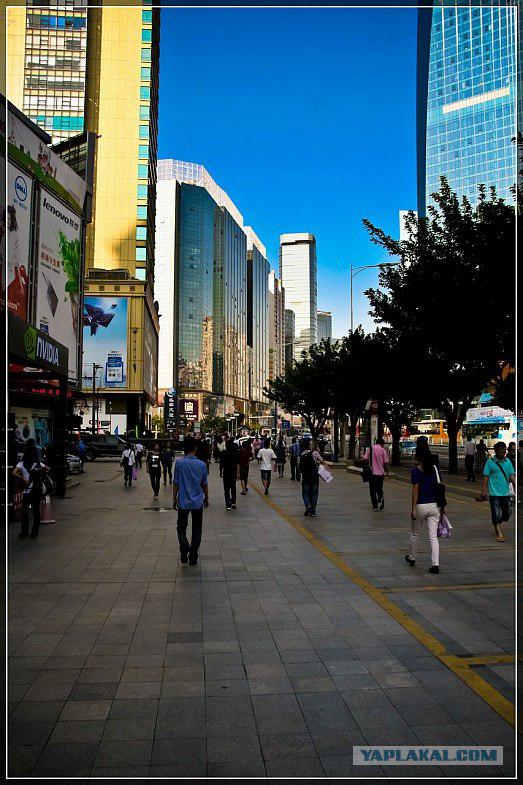 10. By the way, with the roads in China, everything is fine. Well, anyway, where was I all right, even too much. True Chinese go to put it mildly is very specific. For this our dear citizens shooting each other out in trauma. They are the norm, such as in the middle to drive stupidly counter 200-300 meters ... Well, do not unfold well ... Especially a fine of 100 yuan ... In our 500 rubles.
That's one of the objectives of the trip - Kontonskaya exhibition. About her I will not talk too much. Let's just say that there are many, and everything from Chinese shnyaga specifically, finishing products such quality that the Chinese call them indecent ...
For example plumbing and ceramics (tiles there is any).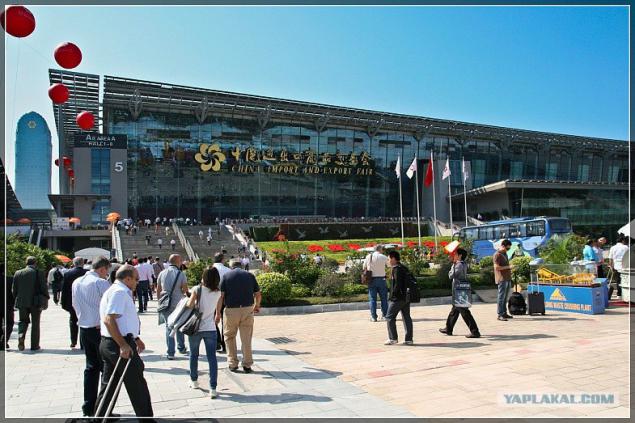 11. Do not do without Chinese jokes!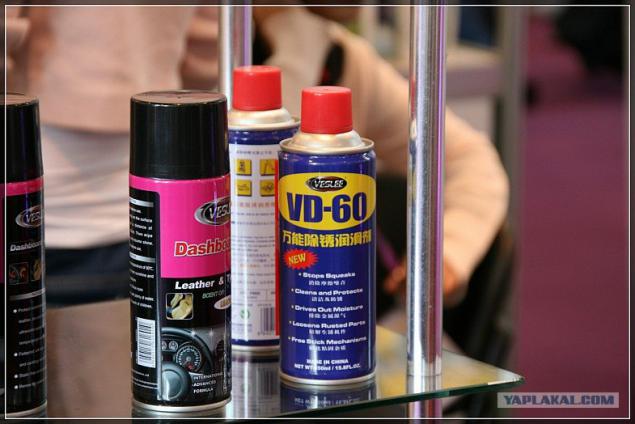 12. The Chinese love is here. It's just everywhere.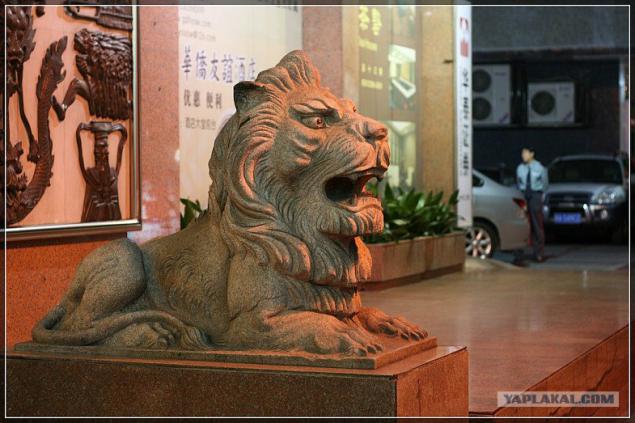 13. Chinese food basically sedobnoe. They generally different in different areas of the kitchen. For example, on the south one can hardly find a Peking duck. Apparently she and the Peking ... But in Beijing, I was not.
But when visiting all restaurants need to be careful in choosing. As you know, the Chinese eat everything. And everything. If you take the chicken, then usually it is not cleared from the bones, chopped together with the head and legs apart and so willing.
In some places just do not have an English menu, but ... Eat horseradish make out what it is and of who cooked.
Lots of fresh seafood - Shanghai crabs (just the season, shrimp, all kinds of seashells, etc.
Basically, everything is clear and easy to understand, why not become easier ...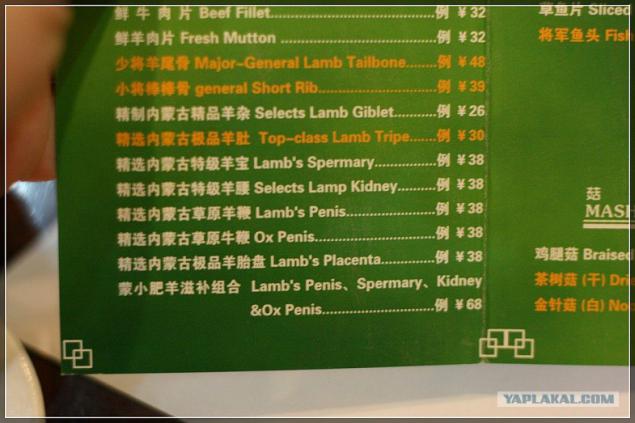 14. The journey we stood out quite tense and full of free time. Therefore, most of the photos made on the run or from a car window.
Or from the hotel window.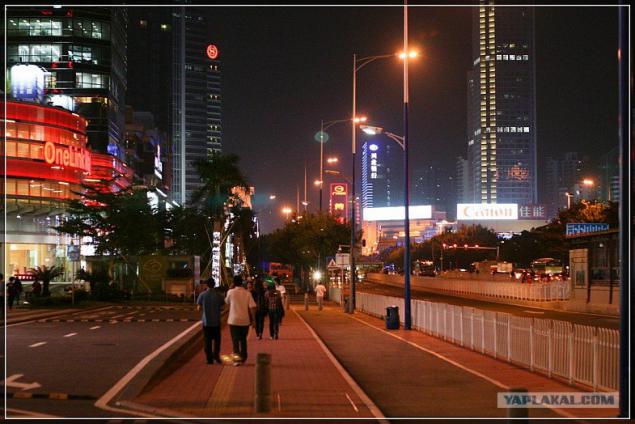 15.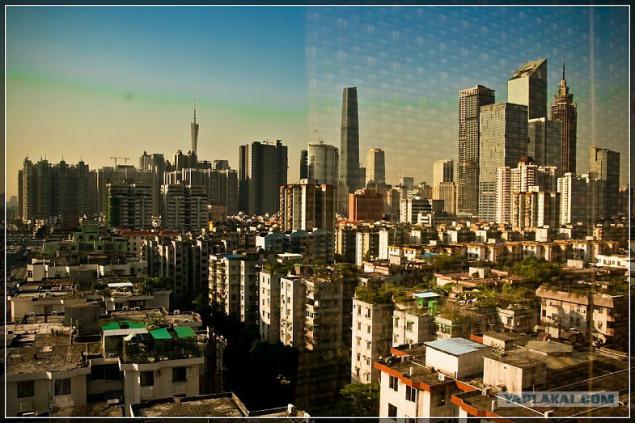 16.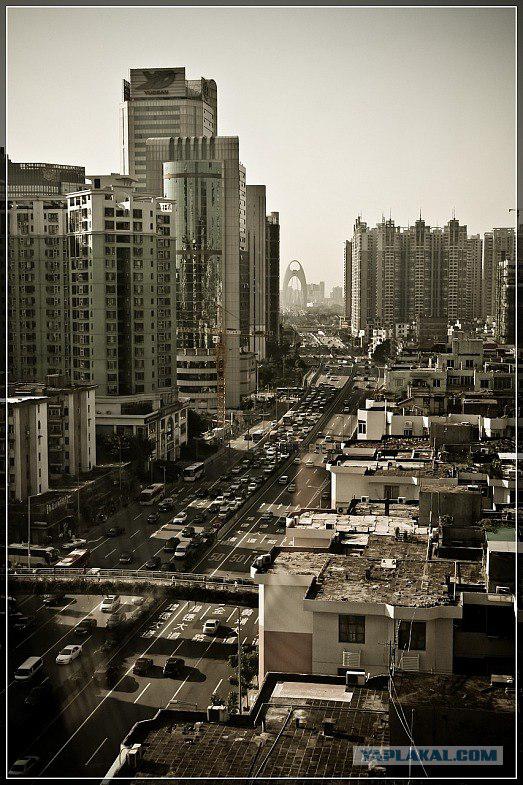 17. What do the Germans well ... no ... What Russian abusive, the Chinese well!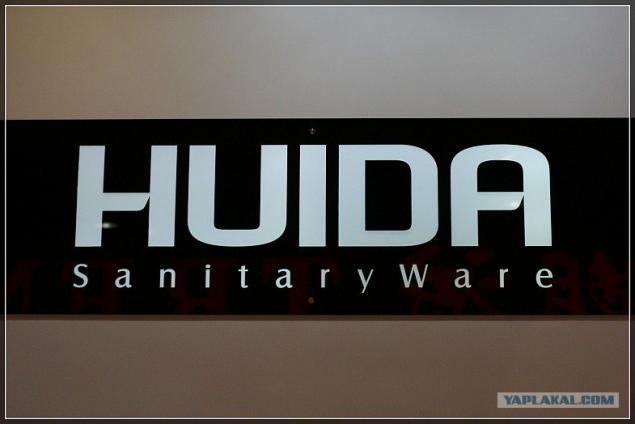 18.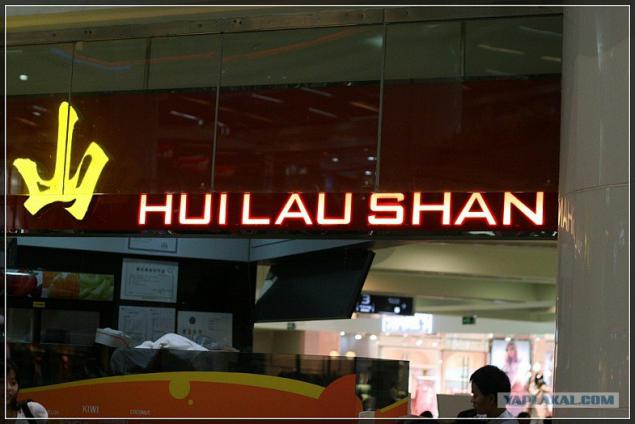 19. The Miracle of Chinese thought ... The stone hanging in the air ... Eats-but it had to be touched, then it primagnitilsya tightly to the ground and had to quickly pass the buck ...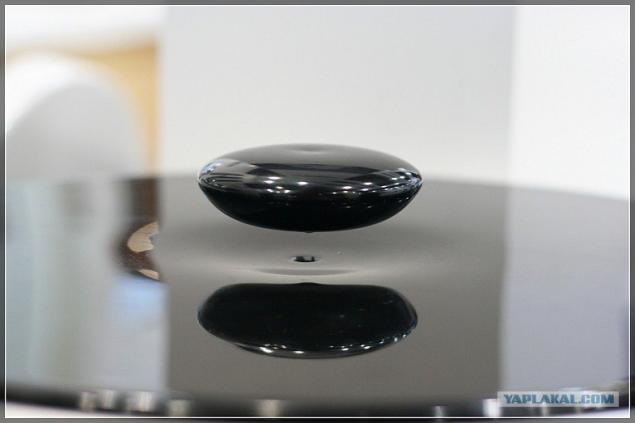 20. As it turns out they have a lot of this ...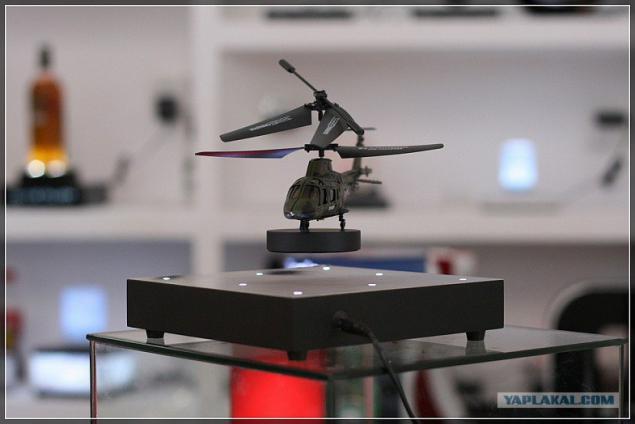 21.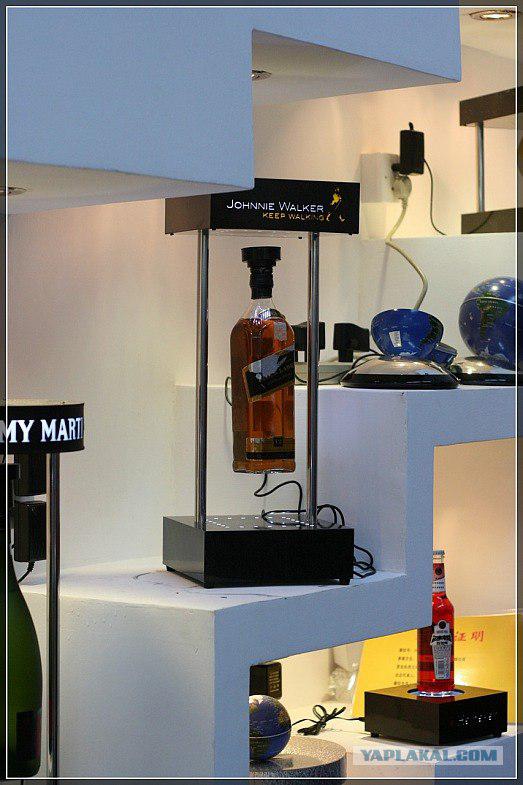 22. Quickly finished with the exhibition, flying to Ningbo. It is a little to the north (about 1000 km).
By the way, in Ningbo strange fighting for the environment, and there it is really not very good, since in addition to the port around this town just an incredible amount of plants, in short there are forbidden to motor scooters. Ie not quite to the motor, and with a gasoline engine. But allow electric, on whom the Chinese in large numbers and move, and so the same chaotic.
This policeman had no luck ... he was given a scooter with flashing lights ... sitting, bored ...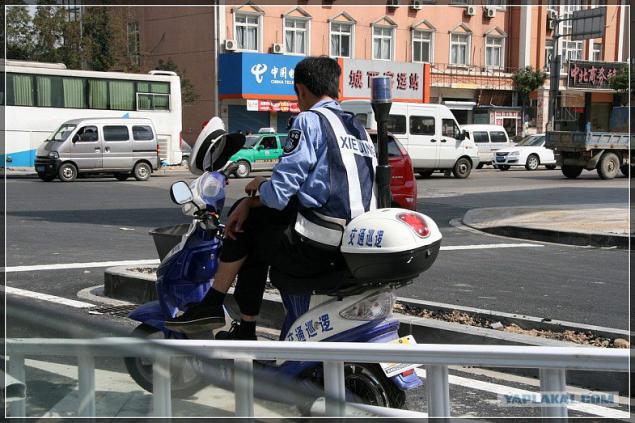 23. Ningbo Guangzhou is not ... although it is not the center. But almost all live outskirts of cities.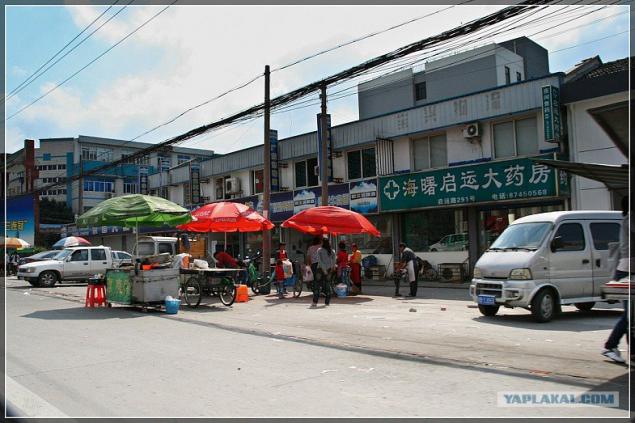 24.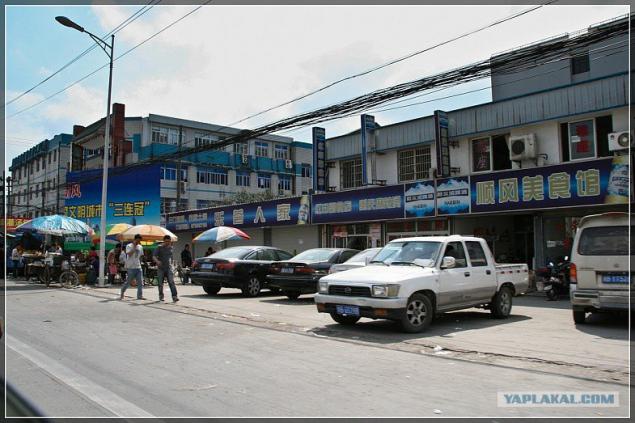 25. Chinese skuteristy dangerous. Not only their movement but also views.
They have a healthy mittens, which are placed on the steering wheel, and still they love to wear a jacket backwards so as not to freeze. Although the street is quite warm ... even too hot.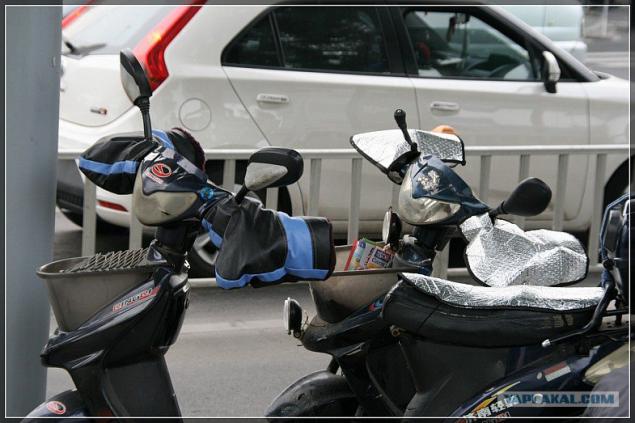 26.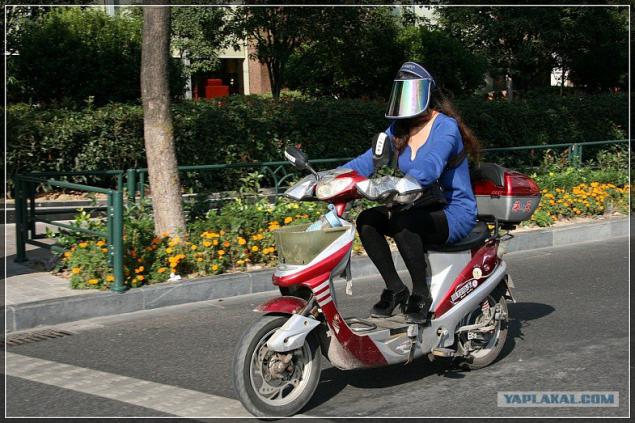 27.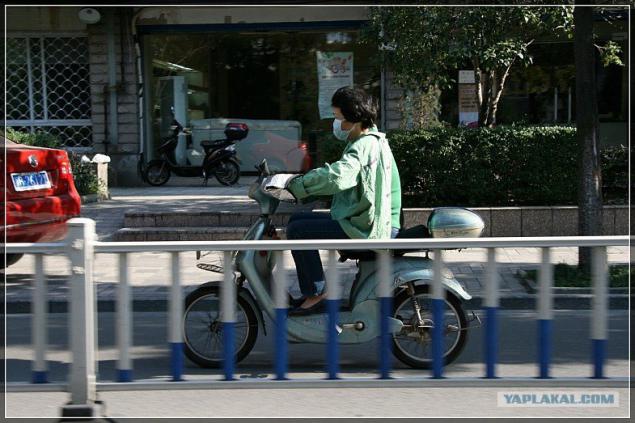 28.
29. As with all Chinese people like Coke (they are people too)
30. These are the kinds of hotels in Ningbo ... Through the glass. Sullen? Oh no ... I laytrumom is too clever by half ...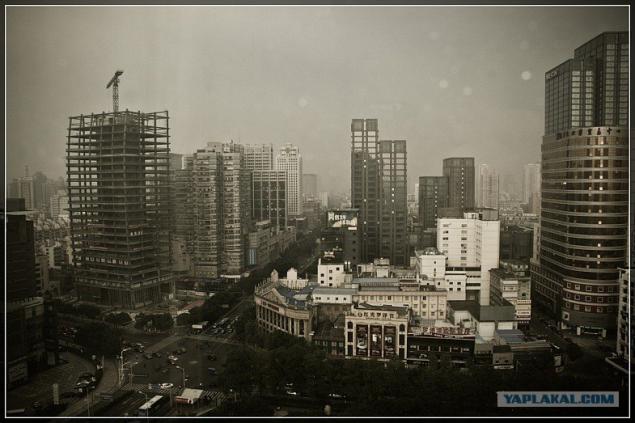 31. Hotel on the banks of the river ... The color of the water - coffee with milk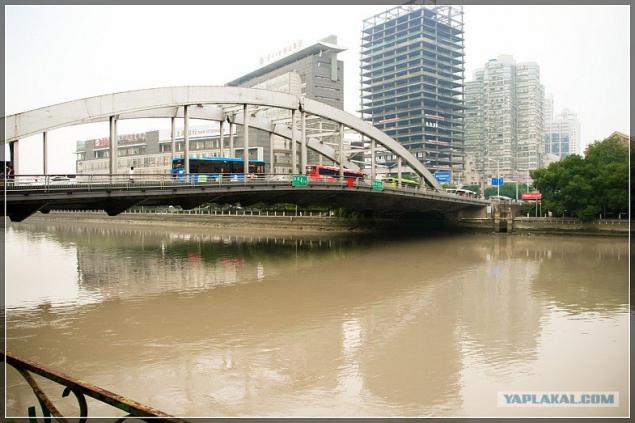 32. Well, a little bit about cars ...
They can all carry on any transport, even if it (all this) there does not fit ...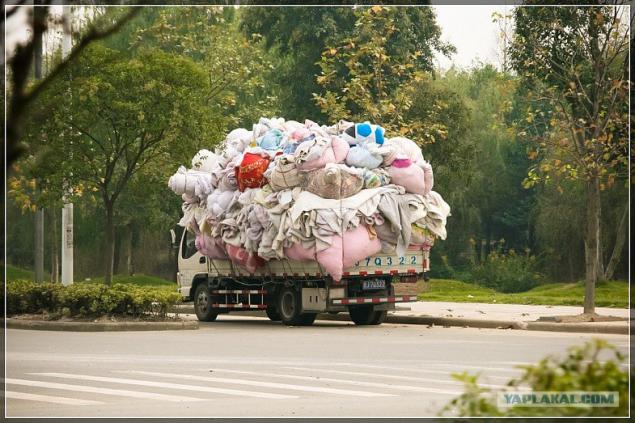 33. Well, here especially without words ... We have no such kind Chord ...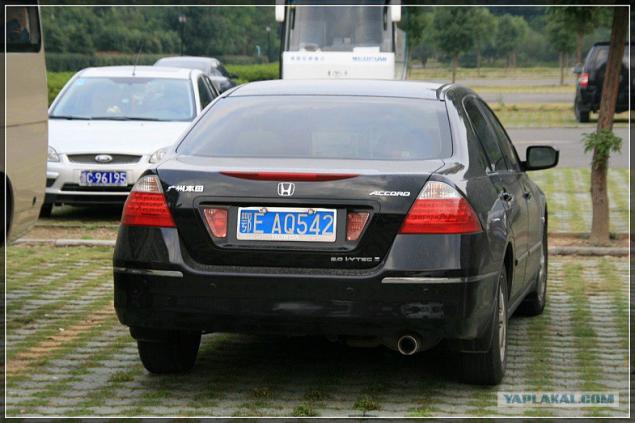 34. It is they love the Toyota Mark X ... but ... not ... Raiz!
China is my only place where they are left-hand drive ...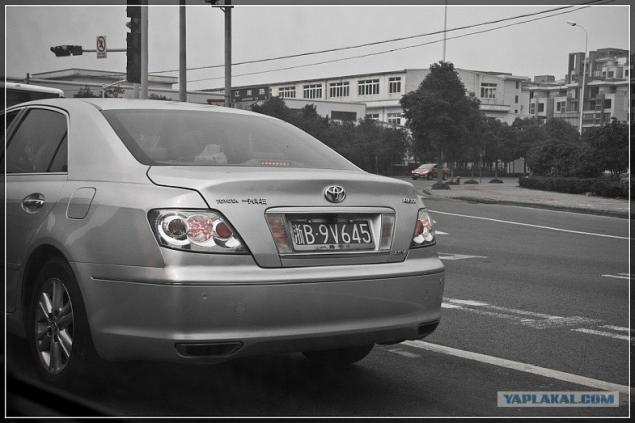 35. BENZ also love. Mercedes seems very difficult for them, so they are referred to simply as MB Benz ...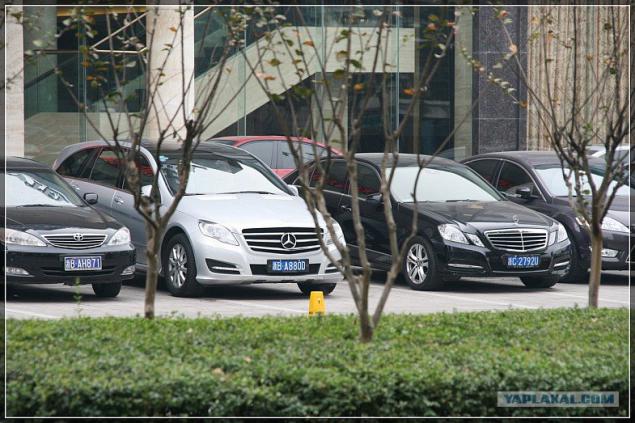 36. Buick. Naturally produced (going) out there all the same in China.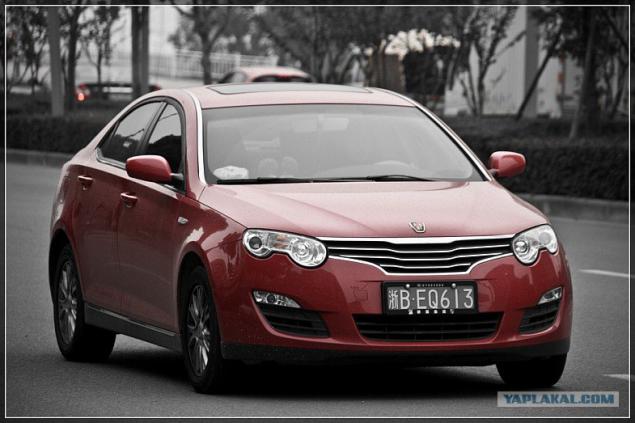 37. Toyota Crown !!! Yes! Left wheel!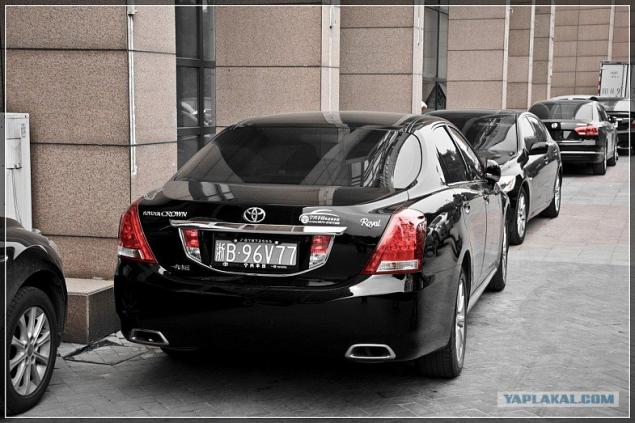 38.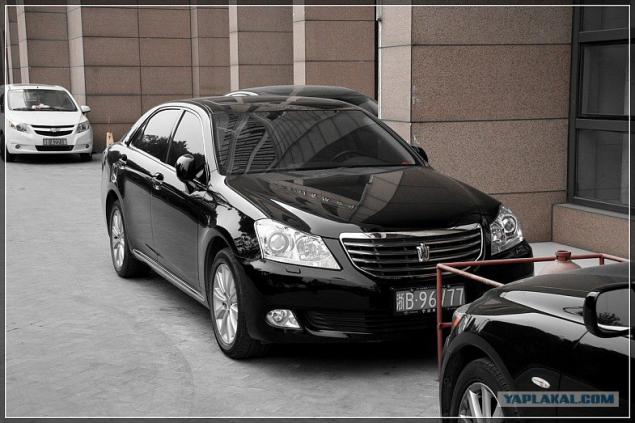 39. crannies ... It was possible to walk half an hour ...
40. Just a few species in the streets of Ningbo.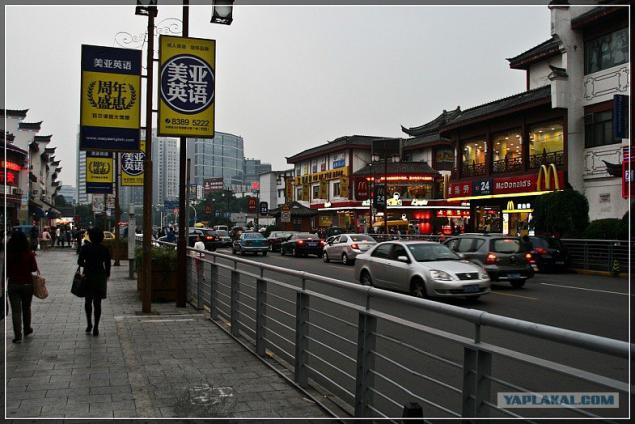 41.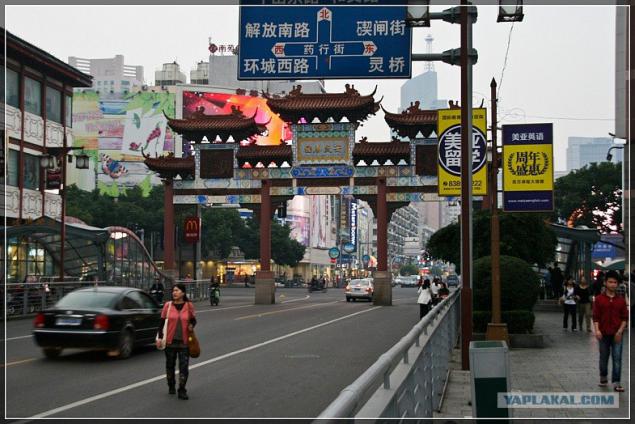 42. Another Raiz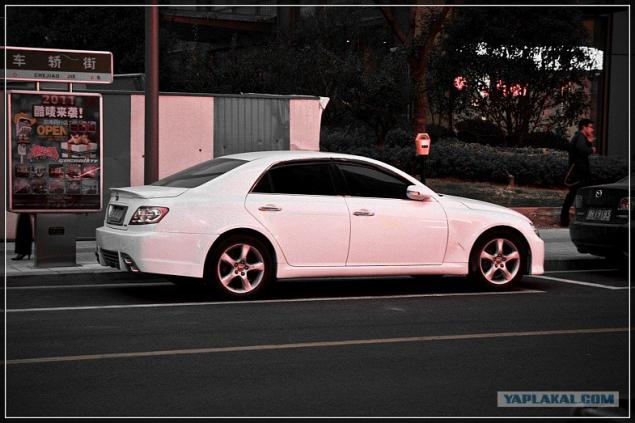 43. Fashionable MB ... Everything we ... Well, where no matte ...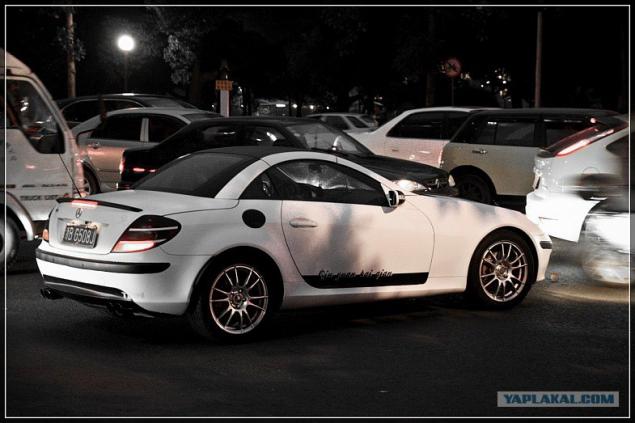 44. Chinese sweep of strikes ... This is the headquarters of the company that produces some armor ... Socks, underwear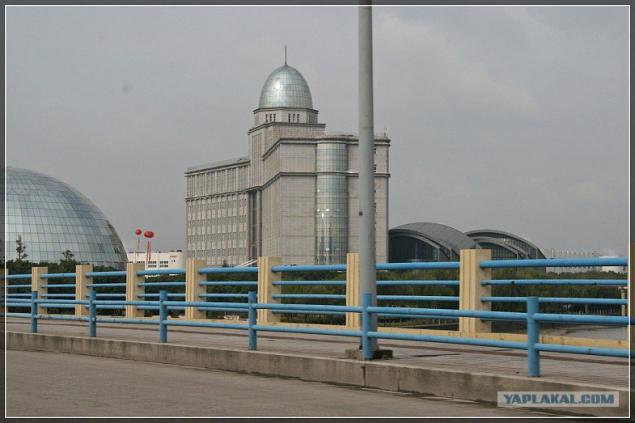 45. Normal Auchan, not that ... not that ...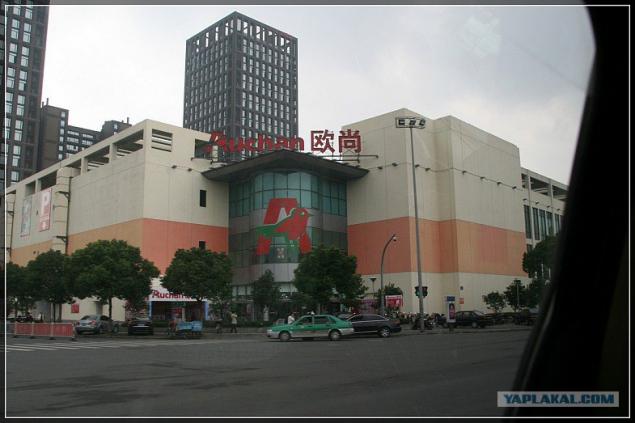 46. ​​Business rows of small Chinese entrepreneur is usually a shop or workshop on the ground floor. The second live for yourself ...
I believe that it is right and comfortable ...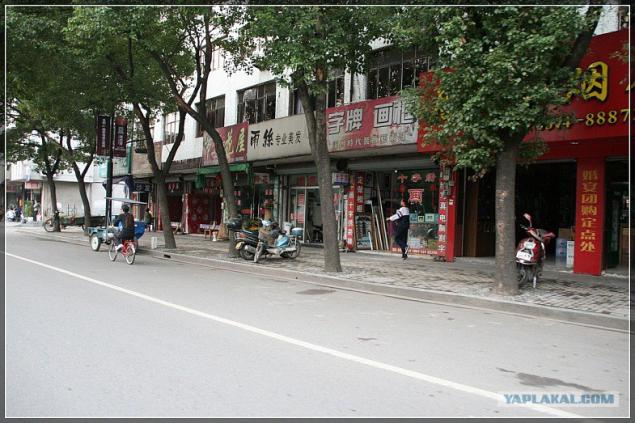 47. On the road from Ningbo to Yiwu decided to call in Sicko. There's beautiful ... and Chen Kai-shek was born there, lived there after his son. Unfortunately a lot of information about it can not give. All told - forget. So just looking at the photo.
Yet there is a Buddhist temple.
It's just the entrance of ...
48. We were told it was too late and all the tour ends ... and indicate where we go ...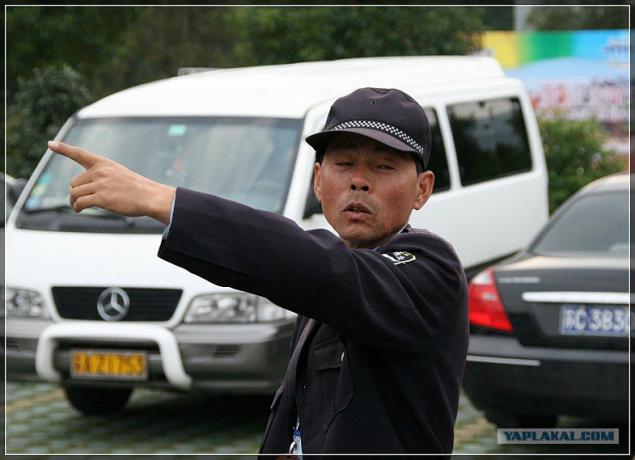 49. Chinese so well as the Russians are susceptible to the numbers in the rooms of ... Seven Chinese consonant with the word Happiness ...
Previously, the bike was such that the Germans began to make "six hundredth" Mercedes just for Russian ... And here and there)))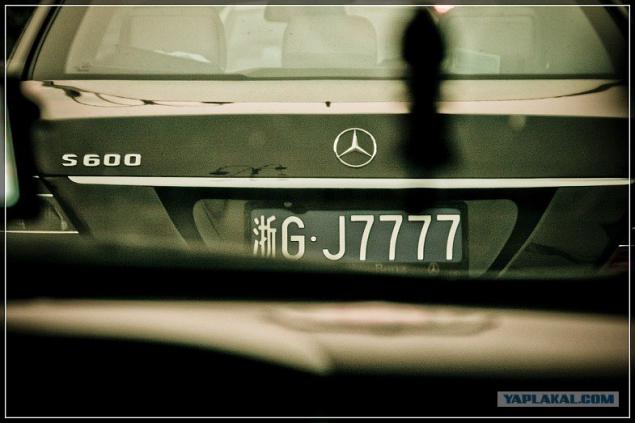 50. Suddenly !!! Eric Davydychev ???
Eights are too cool.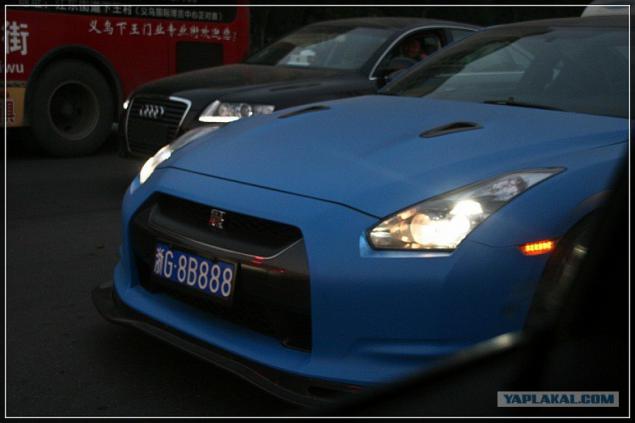 51.
52. GT-R as well as all pushed us in traffic consisting of cars and mopeds in the ratio of 50/50)))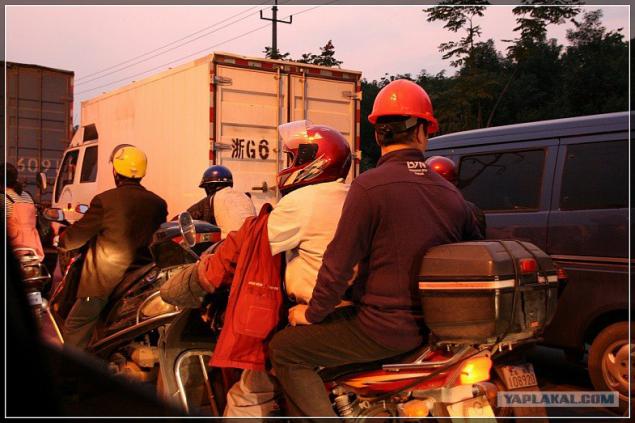 53. Generally in Yiwu very busy traffic. As the Chinese say - the whole city is a huge warehouse, which operates on the local market. Although the market can not call it ... This is a great wholesale shopping mall. (more on this later)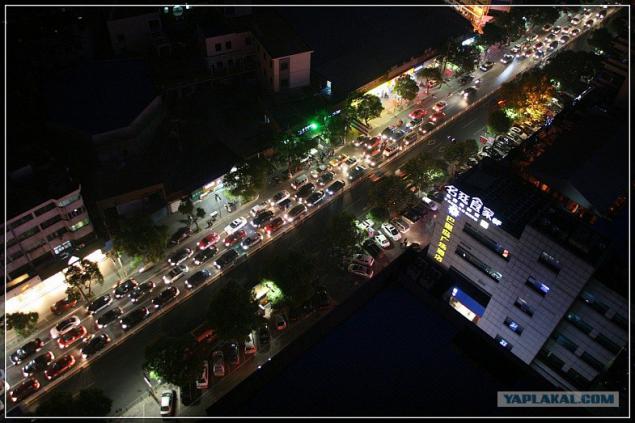 54. Chinese vodka - tasty, strong, but expensive.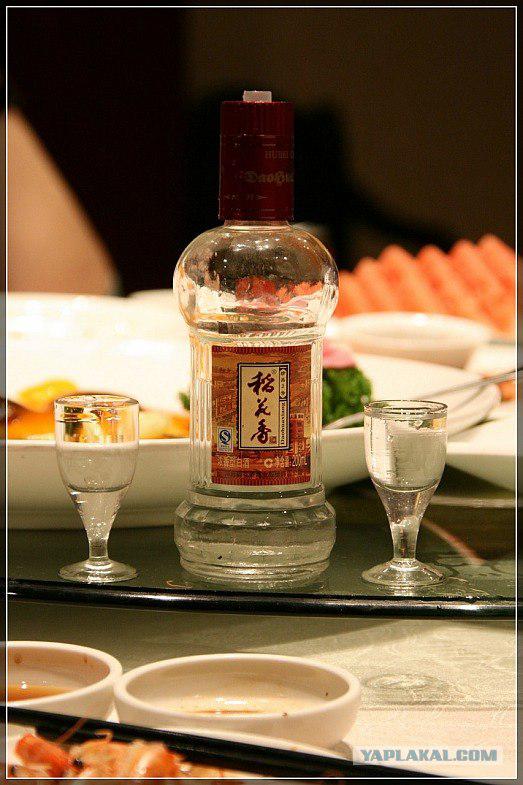 55. Included in the hotel complex ... eeee ...
It was interesting how they are these characters typed on the keyboard. You need to enter a couple of characters (Latin), after which you are invited a bunch of characters, of which you choose the right ... 6 - is just the beginning ... you can turn on.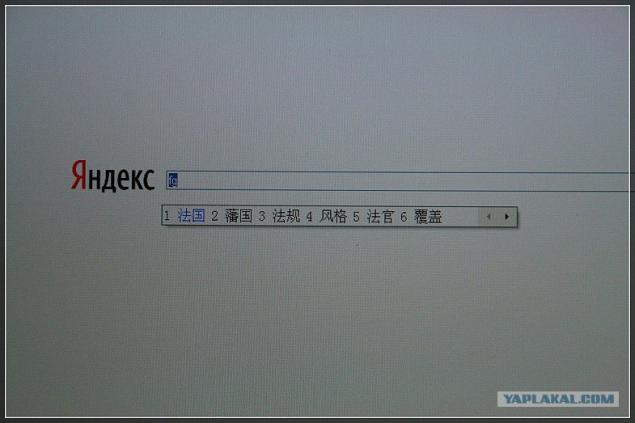 56. Here's a view of the Yiwu.
57. Such a China ...
Chinese car service truck repair ... which has spread all over the road fuel ... Here is the result ...
The car certainly burned.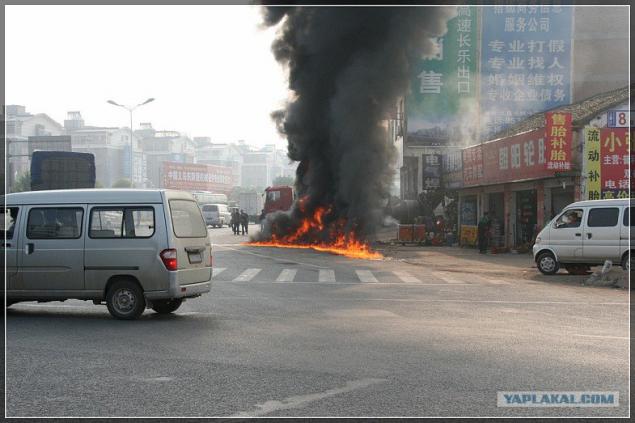 58.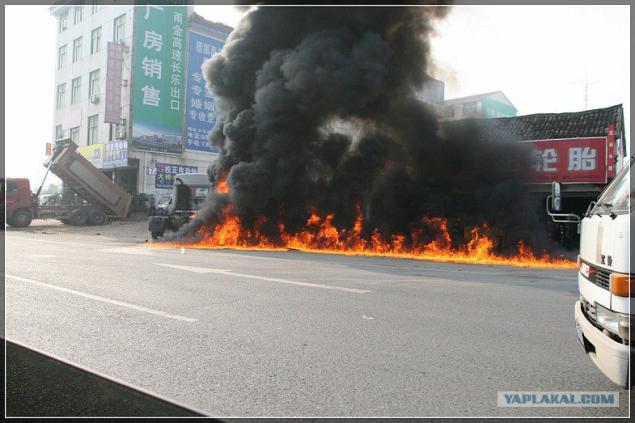 59. Everything is there. There is a huge high-tech plants with new CNC machines and professional staff, but there are a bunch of private workshops. What are they doing, I do not know ...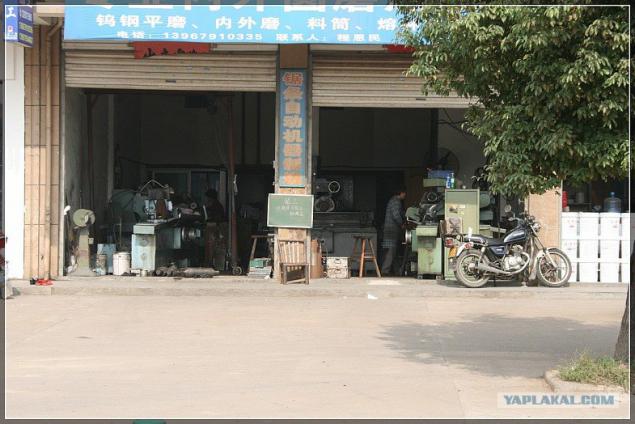 60.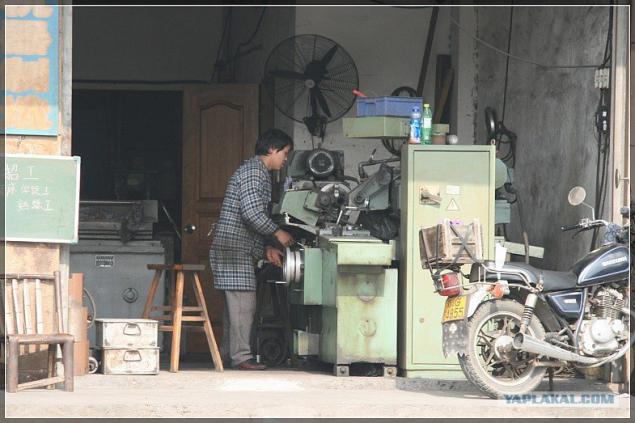 61.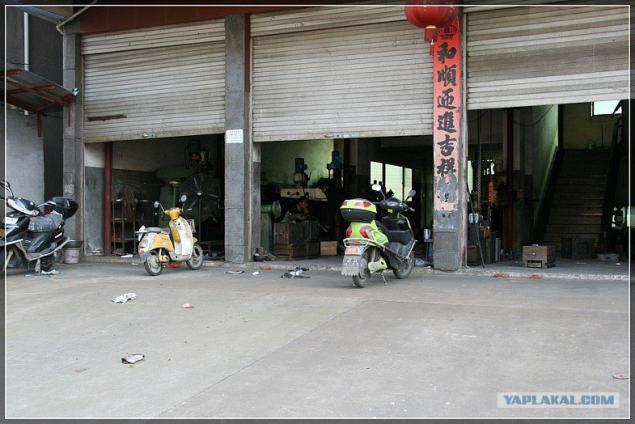 62. But the work is in full swing!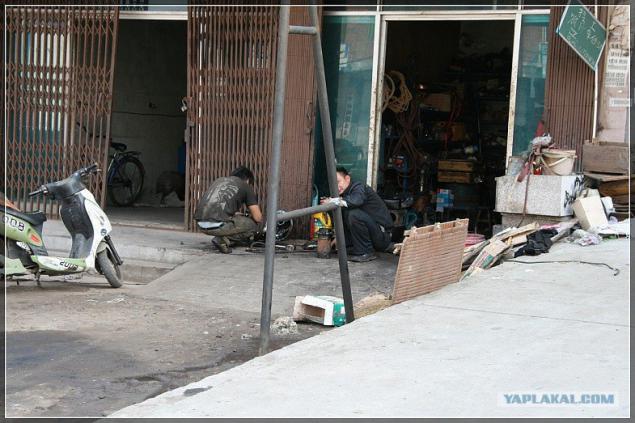 63.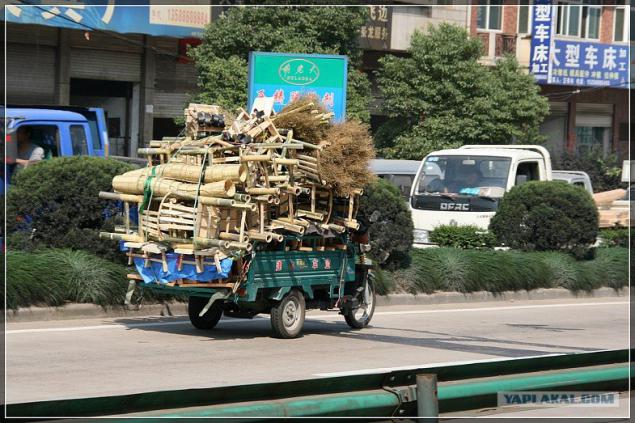 64. Here you can make a spring. Yes, just like that of a simple way, in the street ... Local Tein!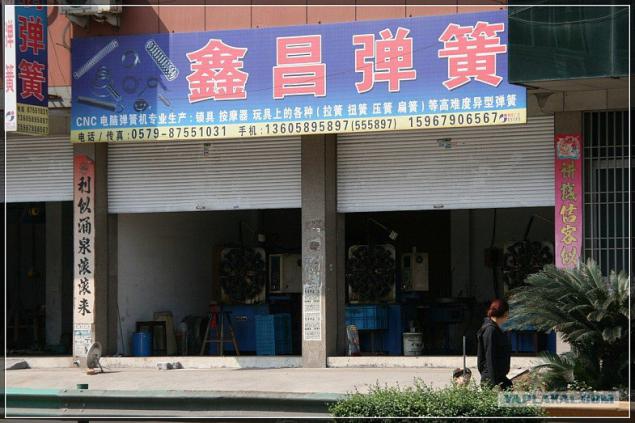 65. Here they are! These Chinese cars!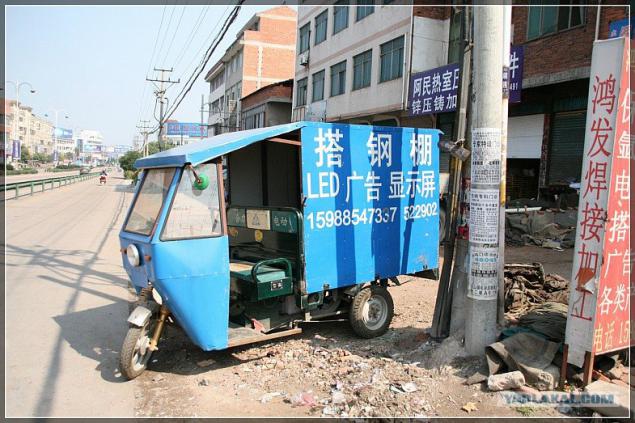 66.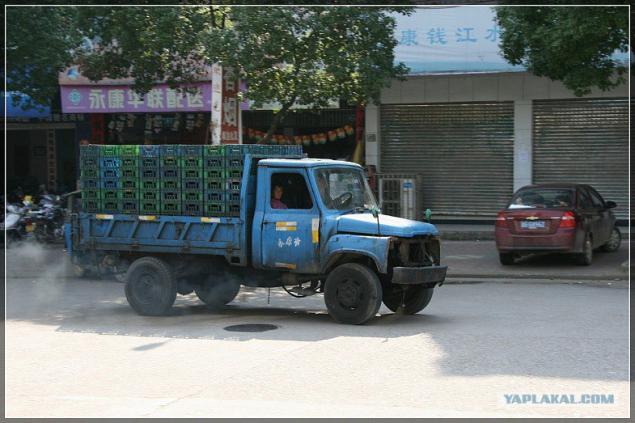 67. Scooter for safety!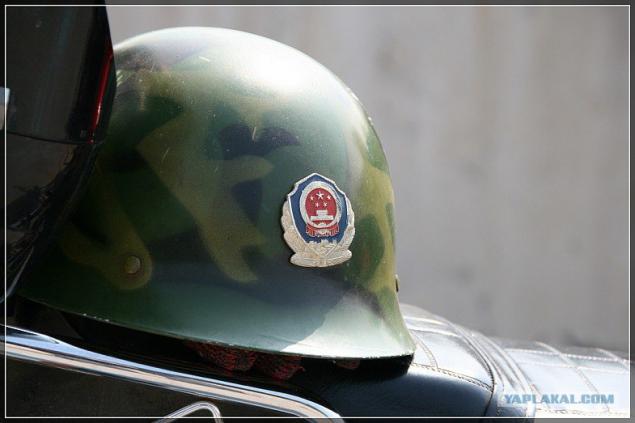 68. These are Chinese cars ???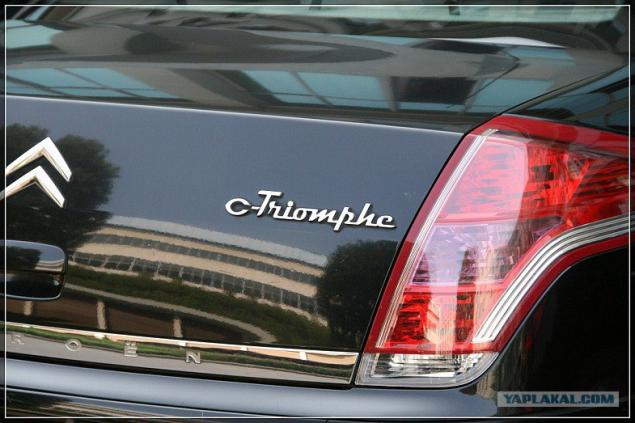 69.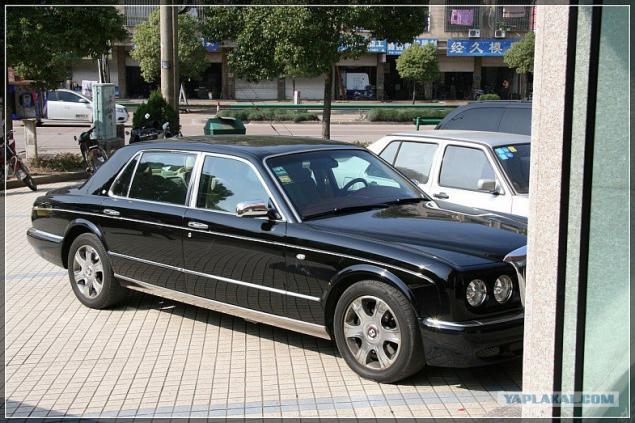 Source: