Every year during the shows, experts and critics assess not only clothes, but also the future model of the world. Will any of the girls achieve success Cindy Crawford, Karolina Kurkova and Gisele Bundchen ?!
Depending on the agent model, some women work on most impressions without exception, while others - have only a few orders, but it is extremely favorable. This is the case baby Jenner, Kim Kardashian sisters.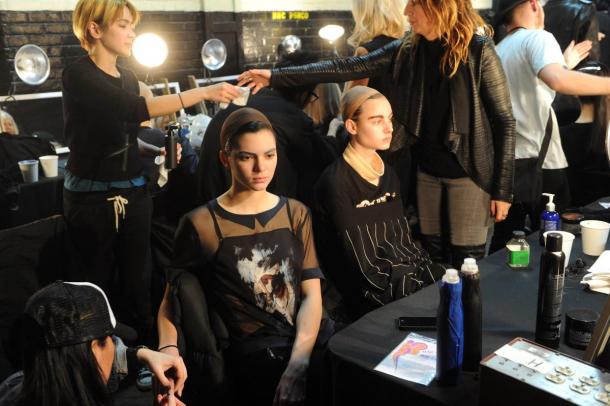 Before the show Marc Jacobs, F / W 2014
On the show Marc Jacobs, F / W 2014
New model for season began with Kendall exclusive Marc Jacobs show, the most anticipated on the New York Fashion Week.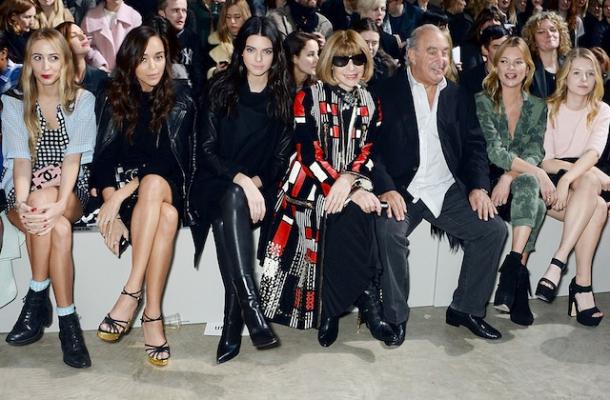 In the front-row at the show Topshop Unique, F / W 2014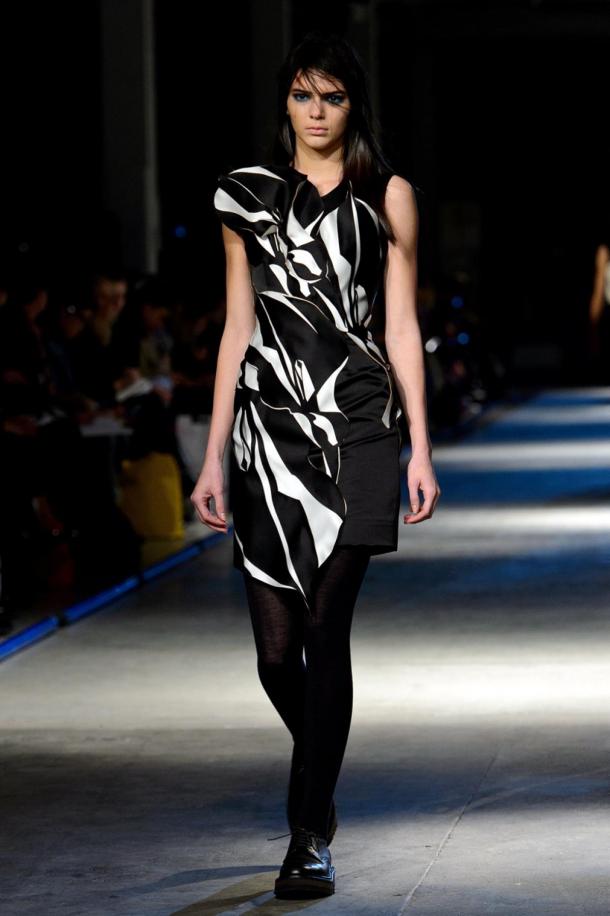 On the show Giles, F / W 2014
Then there was London, front-row Topshop Unique show with celebrity guests and a day earlier in the conquest of the podium show Giles. Friendly relations with stylist Katie Grand, brought her to the party of the cult magazine Love, where she fully disengage with Kara Delevin.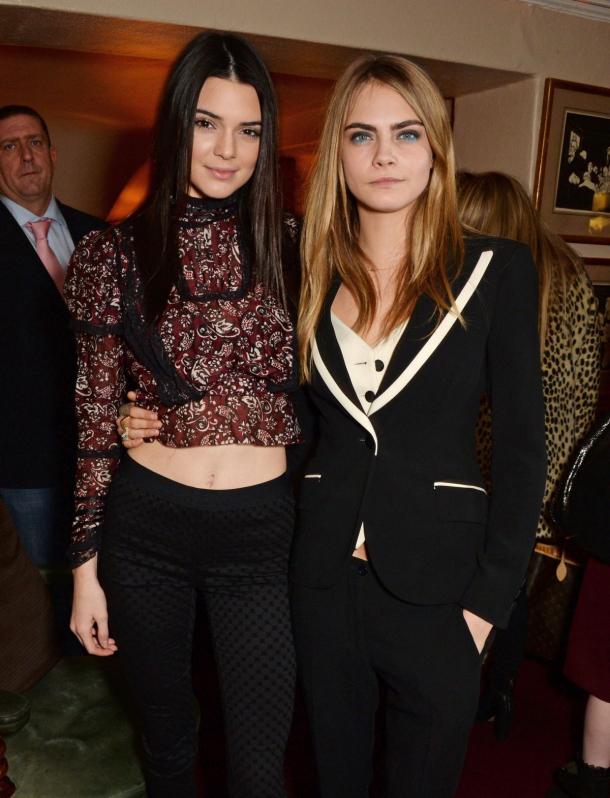 At the party the magazine Love Kara Delevin
Fashion in Milan, she ignored as absent herself to his native California for the presentation of her own line of shoes at Nordstrom department store with her sister Kylie.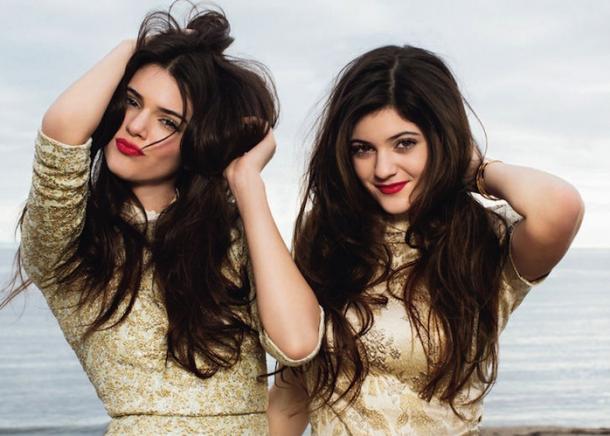 With her sister Kylie Jenner
To everyone's surprise, Kendall flew to Paris to work two shows. First in line was showing Ricardo Tisci, Givenchy. Many experts believe the designer pioneer of many models. With his light hand started a successful career of Lara Stone and Joan Smalls.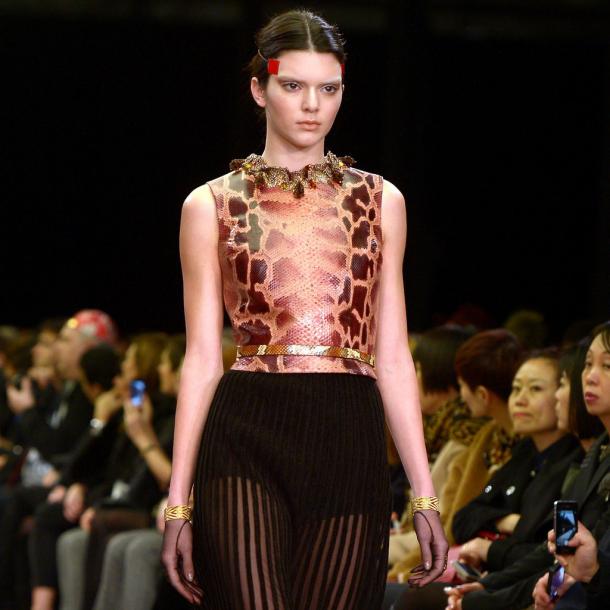 On the show Givenchy, F / W 2014
But following the show has left no doubt that the conquest of the world of Parisian catwalk Kendall determined. She appears in the show of Karl Lagerfeld. Participation in the show is like Chanel Platinum card, but in the fashion world.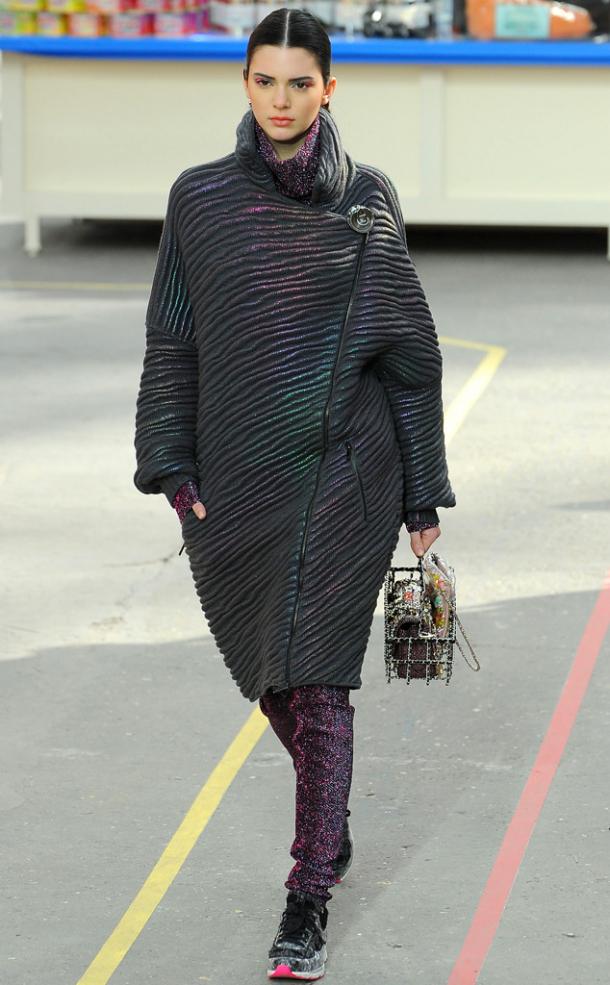 On the show Chanel, A / H 2014
Obviously, in a reality show about family life Kardashian lit new star. Scandalous Kim gone by the wayside, because its place confidently took 18-year-old Kendall Jenner.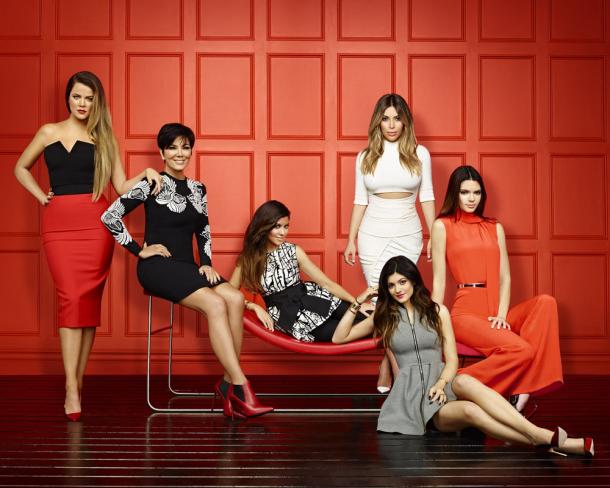 With family Kardashian
However, fashion experts have an opinion on that. Some openly declare that Kendall - just another celebrity girl who has good external data and has entered the world of show business, so the way to fashion catwalk she was unusually short. Its successful appearance on all the world's leading fashion weeks can actually be a great start for a dizzying career, given that it has already worked on a catwalk supermodels Carly Elson, Natasha Poly and Mariakarloy Boscono. But if space in the front-row with celebrities is quite natural, then the results will be evident on the podium a little later.
While skeptics have analyzed many have tipped it in at least the glory of Kate Moss and her modeling fees grow exponentially.