They are also called differently. "Green men". All priori thought it Russian soldiers - "the aggressors", "occupiers", "goblins sent to die bloody regime," etc. And who is able to clearly answer the question of who they are in Delhi and how they got to the Crimea?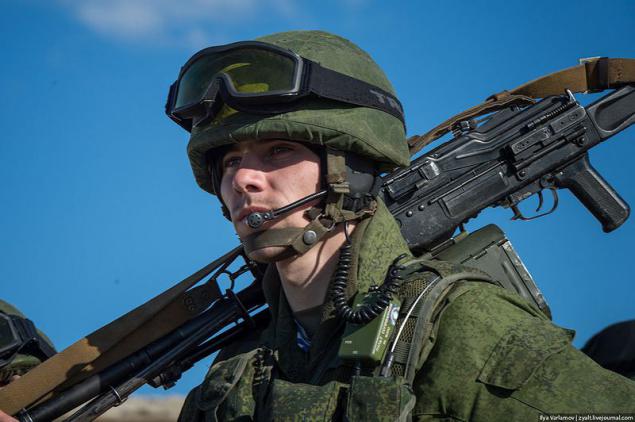 President called them "self-defense forces of the Crimea", for which he received a huge dose of sarcasm and outright rudeness. I will not speak on his behalf because my attitude towards the existing government-to-one, and obviously not "gentle." But the head is a man not only in order to have it in!
In recent years, constantly looking Ukrainian "national" television, trying to be more precise, because the stand for half an hour even schizophrenic delusions is very difficult even for trained audience, and that's the motto under what the last days are broadcast several national Ukrainian TV channels: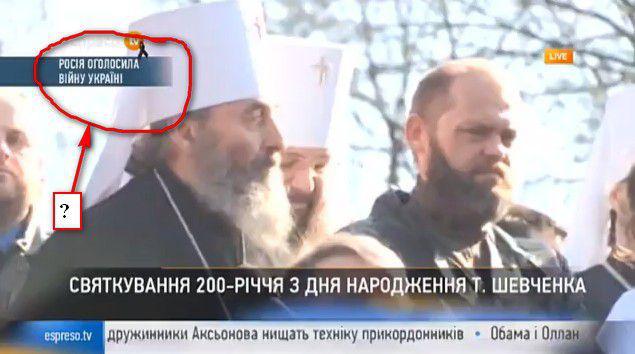 "Russia declared war on Ukraine».
Has anyone heard anything about this? Where the text of the official declaration of war, or at least Ultimatum?
On what occasion hysterical?
Okay. The air mass spread rollers with "polite people." Ukrainians resent Russian divided into two camps. One brand for repeat mode "Afghanistan", the second pour tears of emotion for what the Russian did not throw in trouble brotherly Ukrainian people.
But why Putin has said that it is not the Russian army? After all, it gave rise to, that he was accused of "surrender" its own military, almost betrayal, and in the assessment of the majority converge on both sides. It's a statement that "this form, you can buy in any store," can be seen as a denial of the fact of Russian military intervention in the internal affairs of Ukraine, which entails the abandonment of the responsibility for what is happening, and most importantly from the fate in the future of boys with guns thanks to which Crimea today feels support, confidence and peace of mind. I mean ordinary residents of the Crimea, of course ...
A "casket just opened" ... It is not the Russian army ... is ...
Well ... Everyone knows about private military companies in America, but for some reason believe that no other!
You are wrong, there are people ...! There is a law of PMCs (private military company), a member of several international associations, called "SCR Group". Allow me to introduce:
rsb-group.ru/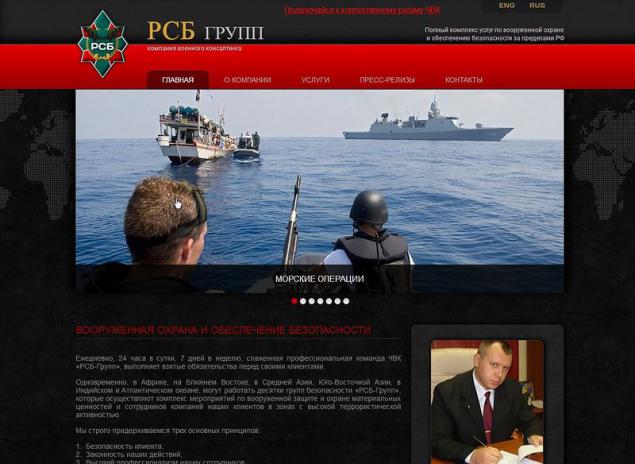 Well? There were thoughts? Do you think that such a "firm" we have one? You are mistaken. Own website has only the one that is the "face" of the Russian mercenary army. The most attractive "wrapper" available. A few existing private armies, never accommodated itself to no information, and rightly so. The enemy must not be known even about the existence of such, not that of the population, weapons, names and addresses of commanders and others. Secrets, hunted by intelligence all over the world.
I will say more. Crimean forces "self-defense", in Voentorg bought uniforms and equipment, and incidentally more armaments and transport and armored vehicles, have virtually no nationality and residence. PMC as any company can hire experts from any country. Tax they pay regularly!
And I am sure that all "polite people" from the Crimea, though grown mainly in Russian, but Ukrainian citizenship are therefore in their own land they are on completely legally. No aggression, no introduction of troops. Just a private company takes steps to protect the property, in accordance with the signed contract. AND EVERYTHING !!! Bobby was dead, and there is no reason for discussion, because as there is no discussion of the subject.
"People power" has entrusted the management of key Ukrainian cities true patriots, indigenous Ukrainians
Kharkov Gennadiy Kernes