Billionaire Vladislav Doronin gave his girlfriend supermodel Naomi Campbell house on one of the Turkish islands. He repeats its shape ancient Egyptian symbol - the eye of the god Horus.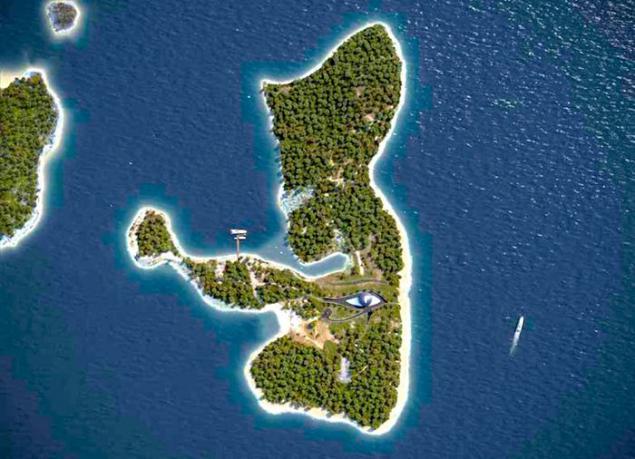 house was designed by Spanish architect Luis de Garrido. According to de Garrido, he was not limited in any media, any creative imagination.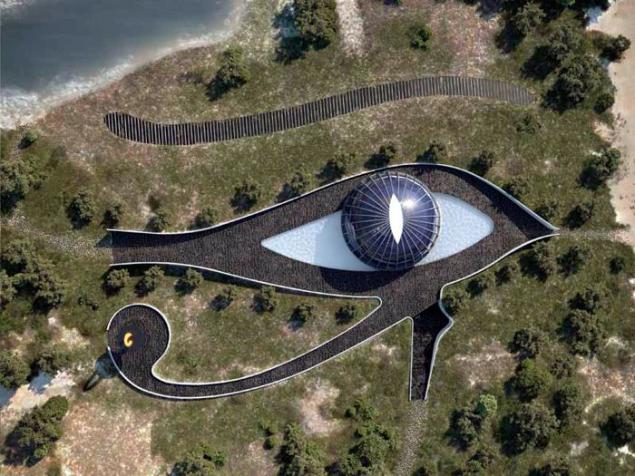 In the huge building - at least five spacious living-dining room and 25 bedrooms. Multilevel central dome home is a perfect hemisphere rests on a steel frame. Under the dome, in the atrium, there is a spacious landscaped terrace with panoramic views.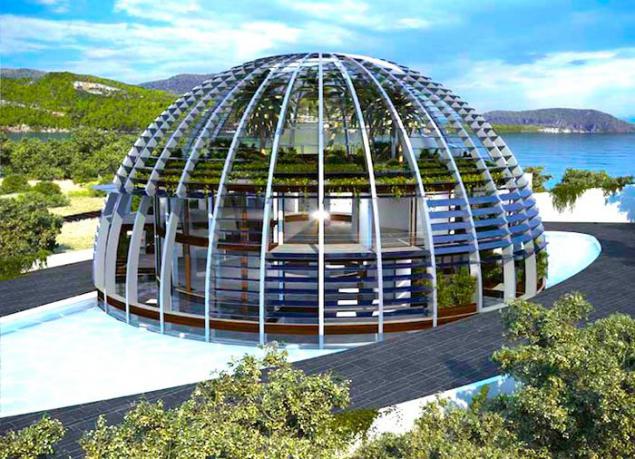 The glass panels allow, depending on the time of day, admire the starry sky overhead or bask in the gentle rays of sunlight, and this occurs when the greenhouse effect promotes natural heating of the building. For protection from the scorching heat in the hot season has embedded angled blinds and additional "vent" for effective ventilation.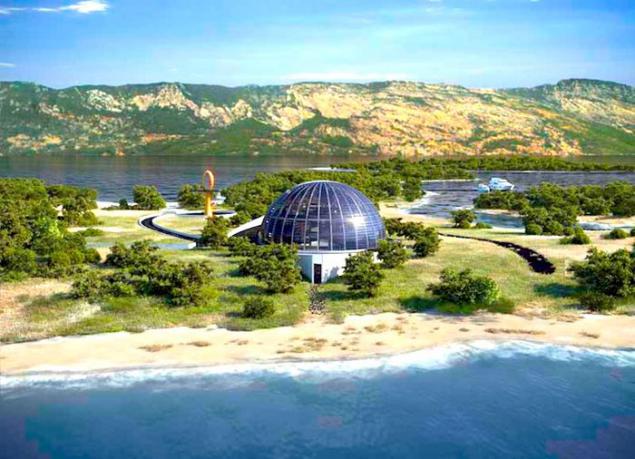 Thanks to the huge solar panels, an elaborate system of rainwater harvesting and wastewater treatment, the house is fully autonomous. It can accumulate very sparingly large reserves of electricity and drinking water, do not pollute the environment.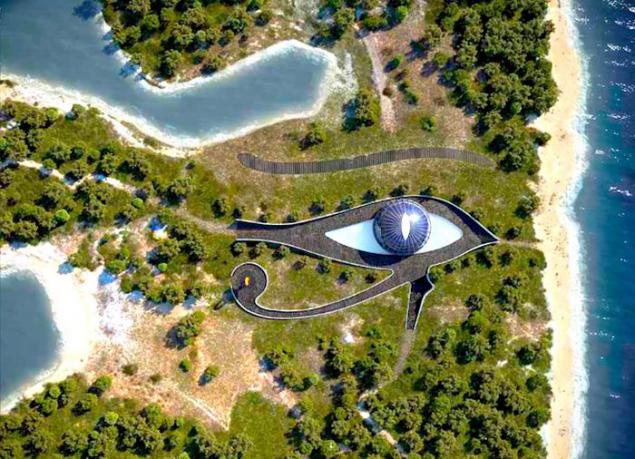 Only available 3D image of an unusual home.