Single women from Veliky Novgorod, where statistics on one man has the highest number of women in the whole of Russia, used the method of subjective fotokompozitsionnogo portraits and talked about his ideal.
Alice Maruschak, 20 years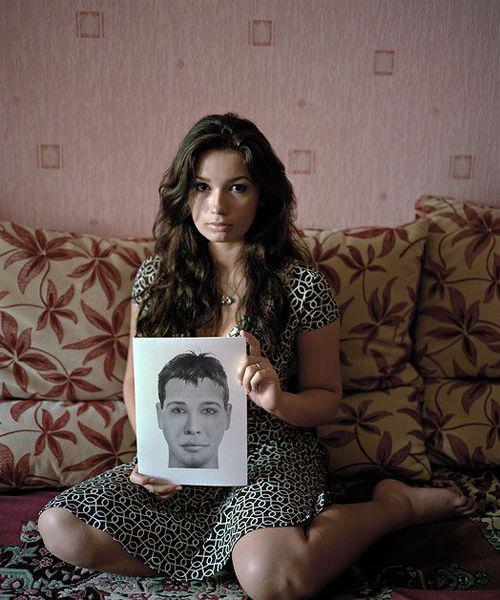 "Men are almost there. Even when I was studying in school, we had 25 girls and 5 boys. When the college went, began to meet with African and Zimbabwean white boys all stopped noticing. I was about to go to him, even bought a ticket on the number 11, and the 12th war broke out there. "
Identikit "Age should be between 27 and 33. Older - this is the daddy-daughter relationship. In life it must be a solid rod. Here are some of the features to take Russian young man and connect with some features of Americans - came to an ideal. Russian guys spoiled the beauty of women, they do not appreciate it. For women we have so many demands! She should look good and work and child care, and agriculture news - and in return we do not get anything. " Svetlana Vinogradova, 20 years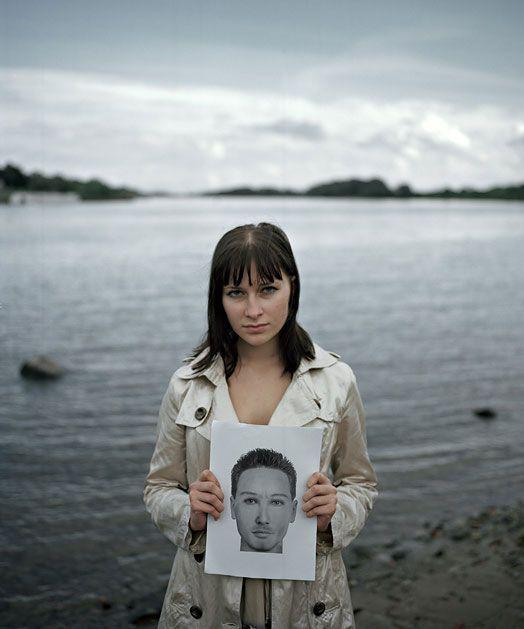 "Here men are not very decent. Good often busy. A free - any bad habits, or just poorly educated people. I believe in the case, luck, fate - I'm in some case, a fatalist. But while all the men I meet are spoiled for women, they are in no way take responsibility, they are lazy and demanding at the same time. "
Identikit: "It should be a tall, slender brunette. Correct facial features, but looks are not sweet. Hair - Medium length, can be slightly curly. Eyebrows are not bulky, not big and not small, the eyes - the main thing is not Asian. Sufficiently thin face, mustache, beard to grow carefully, and not from the bulldozer. Ears - the main thing that did not stick, neck - not only broad, I do not like bullies. The style should be nipped in general, suits and formal style I respect. And arms shall not be strongly hairy. "
Elena Isakov, 43 years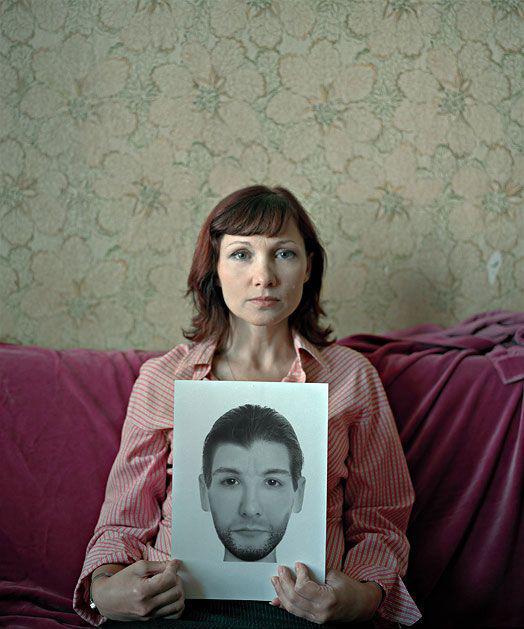 "Women are all decent, they have something inside there. And men are spoiled. Maybe due to the fact that a lot of churches. In my environment ten women and only one is married, and he lives somehow. Many are looking for grooms abroad. My friend met a Japanese, went to see him. Only he told her at the airport did not like. All isplevalas, but in Japan visited. "
Identikit "I am in communication sniffs the air, and there are a lot of men, from which the smell. I lean on the sink. Dark skin, curly hair, but do not block, no. Cheekbones that were to double chin was not. Beard, mustache is not necessary. Height - from 172 to 186 centimeters. Ideally, he wore a suit and from it came a subtle fragrance for men. "
Irina Nikonov, 34 years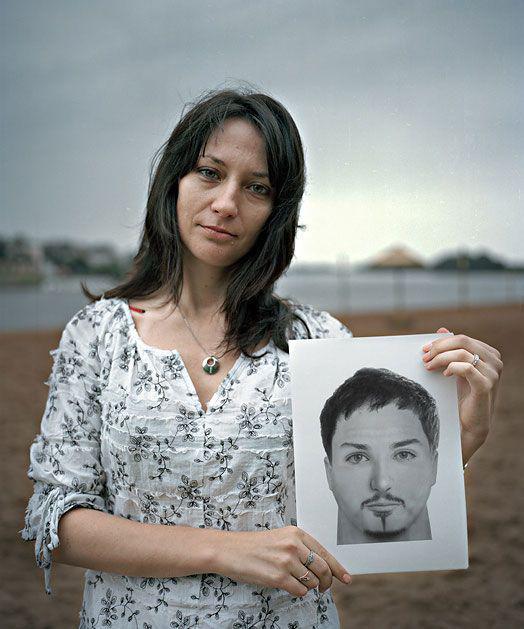 "I think it is not something that men are not enough - not enough good men. Russian man loves a freebie all get spoiled female attention. What would he like or imagined feels kinglet small. Correctly say, "Why did God create woman? - Because the first created man, and I realized that was wrong. "
Identikit "Black, dark eyes, short-haired. Antennae with a beard, goatee. Not very high - 173-176 centimeters. A person is not evil - Spanish type. Figure - a strong, but not fat. Should be as safe: pumped up, but in moderation. Hands should be beautiful, not too hairy. Not very dark skin, but not white. Not in costume, dressed in sports. In the style of sport-chic. "
Pyankova Tatiana, 34 years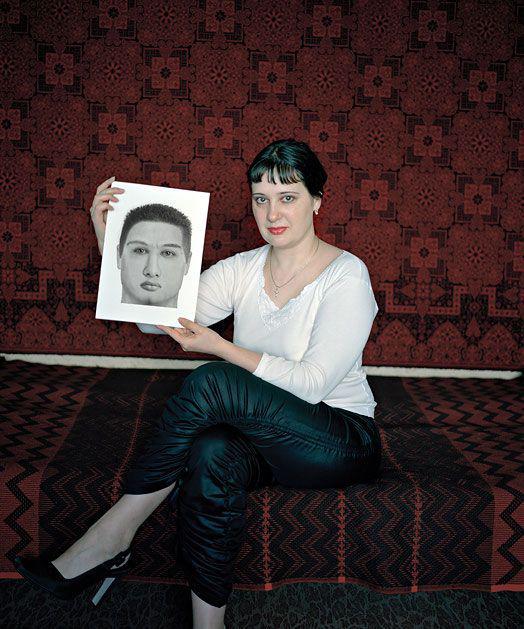 "There are men on their faces reflected uniform, stagnant life, like water in a swamp. Lacks freshness. Before I went to a meeting with foreign suitors - they were held at the hotel "Intourist". Come man 20 men and 300 women. "
Identikit: "The image of Sean Connery as James Bond I really like. Dark straight hair, cut short. Expressive eyes, mind. Beard and mustache should not be. Average lips - not like a negro, but do not strip. Head slightly oval, slightly elongated. Dlzhen chin slightly protruded - a visually emphasizes masculinity ».
Valentine Machikina, 21 years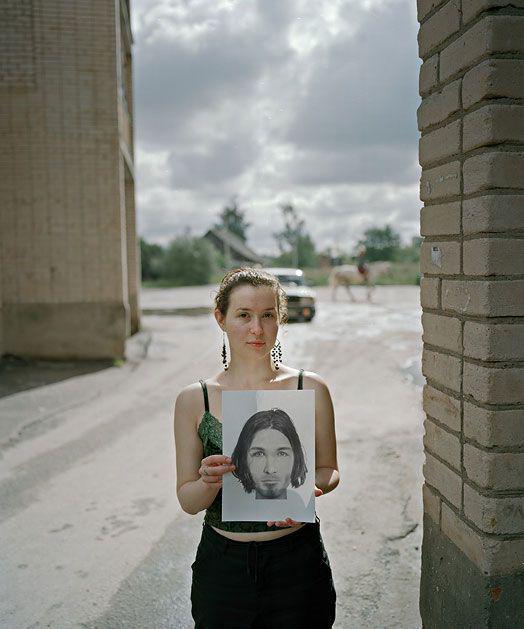 "There are bad men. Decent dismantled, and others - children. Do not want to take care of them, I want the opposite. We have all the guys are full attention. In St. Petersburg, for example, feel very differently, all the running around you, take care. And here men cold, unkind, no contact. "
Identikit "I like tall, with long hair. But they are usually stupid, bad habits, all metal and learn from the Faculty of Philosophy - we have there is the lowest passing grade. They do not develop, only beer jammed constantly, and with a beer belly - it's not for me. I wish that there was a creative streak that he, for example, the architect could work. A beefy man - it is unpleasant, they are sausages, tied with thread ».
Tatiana Malkov, 38 years
"There's a man accustomed to, that women are all doing. I'm working on five works, but I want to make it one to rely on. Every day I say auditory training "The mood for love." It really helps. Even a few centimeters of breast increased. Men are now themselves fit, learn. "
Identikit: "A man should be neat, clean shirts to wear. I like men south plan - dark-skinned, black-eyed. The man should be in a good mood. It should be sporty, without the stomach, doing physical exercise, do not be lazy. This man never complains and respect for women. All women want a man was rich, but I believe that it is not necessary, as long as he sought it. "
Jeanne Carlin, 20 years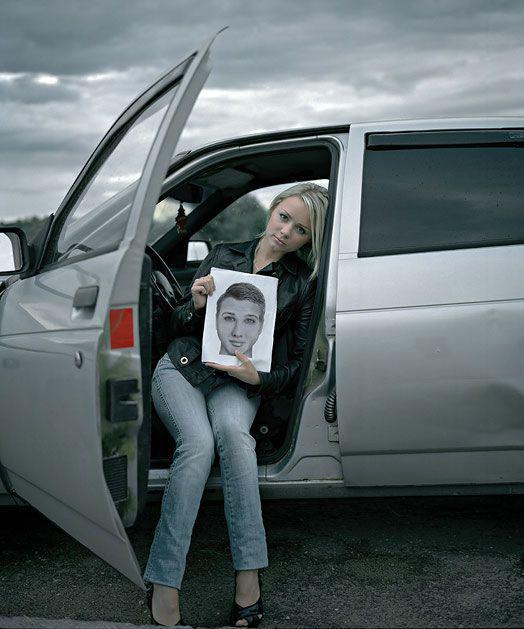 "A good man is always a shortage. Basically - lack of education, young people are the servants, which are many, I do not like. Irritating to ignorance, lack of education, tactlessness. I'm still free - and all this is said. But I do not despair. I think that in the active search should be a woman who is 25 years or more. It should be open, and the rest will follow. Generally, you need to work on yourself. And go where you can see. "
Identikit: "A man should be like this: age - from 25 to 45, height - 180 centimeters. Short hair, brown hair, but not blond. Bright eyes - green or blue. Straight nose of medium size, medium lips too. Strong chin, cheekbones, athletic build. Socially stable - a person engaged in business of their own. His business style clothing. Slavic appearance, tanned. Without glasses, beard and mustache. According to the character - strong, strong-willed, intelligent, educated, free from prejudice. Kind, loving children. And yet there must be some trick something highlight which you cling. He must be older, more experienced, to offer you base support. "
Pauline Zimin, 22 years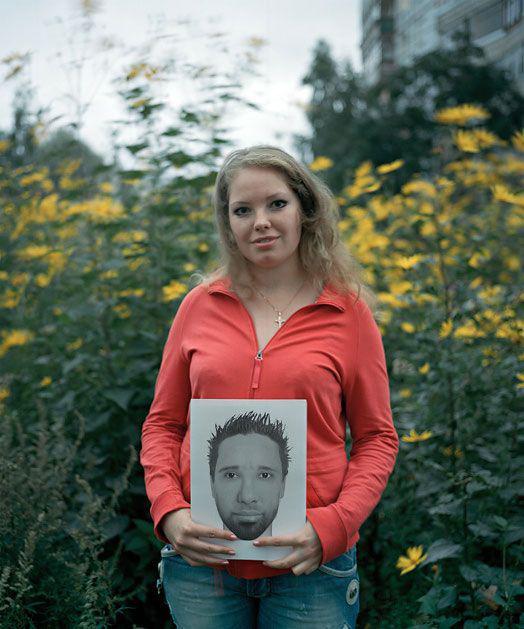 "I think that we men are strongly suppressed women. For example, come to choose a pair of movies, only zaiknetsya man, "I want this one," and the woman to him, "No!", And he immediately droops, offended. I better to be alone than with. And more than anything else wants to go away to the big city. Even invented for themselves the motto: "See New York - and die."
Identikit "Hairstyle - Mohawk, three centimeters in length, red or black. Eyes - brown, interesting shape, expression of eyes "to nowhere." Aquiline nose, may be slightly broken. Ears to pierce in one ear - two silver ring in the other - one. Chin - like Johnny Depp. High on the hands and feet - tattoos. Yellow T-shirt with short sleeves. "
Vic Efimova, 32 years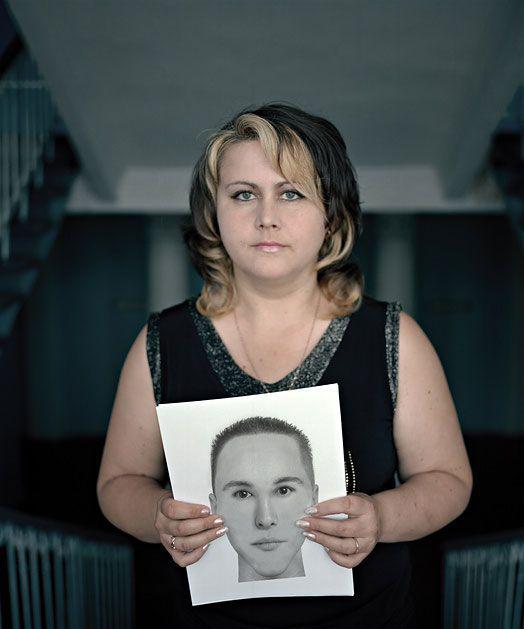 "It's hard woman at that age, I - with a child, working, meet a man to lay down the soul. I do not fall into melancholy - a bike ride, swim in the pool. I like to go on the hunt - if they take on a duck. You need to grab and do, and not to stick to the apartment and come to rest at the TV. "
Identikit "tall, well-built, athletic hairstyle, brunette, whiskey shot. Bright eyes, eyebrows are dark and expressive, straight nose, not a snub, swollen lip, lower lip - just over the top. Oval face with a prominent chin, strong-willed, courageous, without child puffiness. In no event should not be a beard and mustache, clean-shaven. Dressed in a sporty style - jeans, sweatshirt, baseball cap ».
esquire.ru