I suggest you check out the amazing story of the Polish rider Bartek Ostalovki.
Even though the absence of both hands, this guy was able to achieve his dream - to become one of the best professional drifters in the world. See more videos!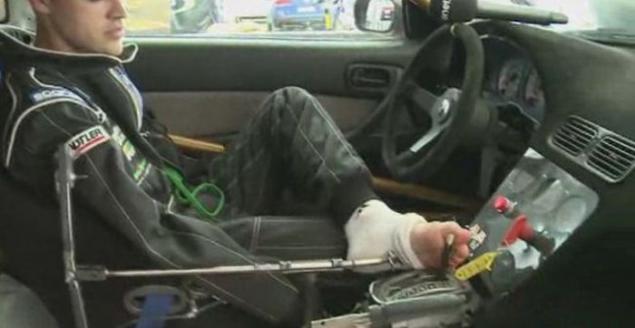 6 years ago, namely in 2006, Bartek Ostalovcki was in a terrible car accident.
He was taken to the intensive care unit of the local hospital, where doctors had to
amputate the 20-year-old boy both hands to save his life.
Bartek is now 26 years old and he has learned to live a full life without their hands,
instead of which he now uses his legs. He owls, from early childhood he
dreamed of becoming a professional racer and conquer the Olympus racing,
speaking for the team of his country. Thanks to his amazing will power and the desire for a full life,
Bartek Ostalovcki is now among the top ten of the best drifters in the world,
and to drag drifting, he participated in the Polish Championship Rally Raceway Cross.
You might ask, how it manages its tuned Nissan Skyline GT-T R34?
Bartek uses his left to turn the steering wheel, his right leg - to press on the pedal,
and he manages to shift gears with a special prosthesis that attaches to the shoulder.
Though it all sounds unbelievable, but the driver continued to enjoy every day,
Living in the world, and his amazing willpower is just incredible!