The first medical purposes, banks began to use Chinese. They believed that this procedure increases the body's resistance to the harmful effects of the environment, stimulates blood circulation and vital energy "chi».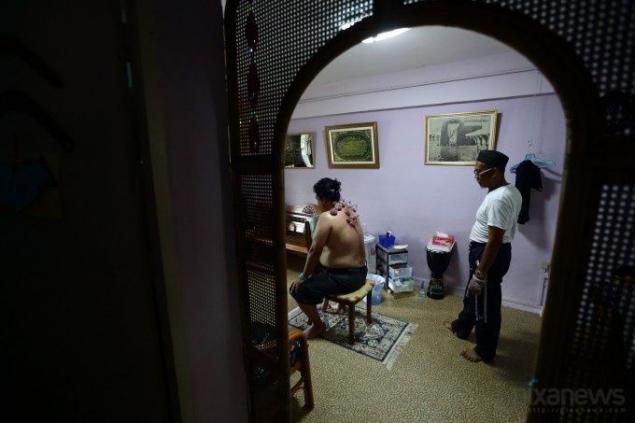 When bank touches the body of the patient, is sucked into the skin. This leads to increased blood flow to this area. Banks actively stimulate blood circulation, cell renewal of the body, improve metabolism.
With the cans in the East cure skin diseases, infertility, diseases of the blood.
In oriental medicine is still popular banks. Proof of this can be a photograph photographer Suha Abdullah (Suhaimi Abdullah), who documented the Singapore version of vacuum therapy piercing the skin.
Note before you make the bank the doctor pierces the skin.