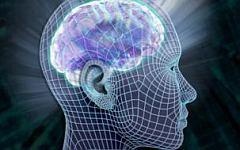 Rospatent patented a new "method of activation of memory", developed by the All-Russian Scientific Research Institute of the Russian Interior Ministry, Interfax reported.
The invention relates to the field of psychotherapy and, according to its authors, is safe and can be used successfully to facilitate real memories of traumatic events.
The technique involves the use of pendulum, with which the patient can reveal a willingness to restore visual images. After that, a person needs to visualize a white screen, which also mentally, he should try to project visual memories of the day of the accident. Also, the patient should keep his attention on the interests of its events, presenting the focus as the camera lens.
The authors note that this method does not require any expensive equipment and it can be used in almost any environment.
Finally, we note that the method has already shown its effectiveness. In particular, it allow the passage of a witness in the case of the man to restore the memories. Also, the method avoids the various negative stressful moments of life.