Sometimes it is said that in life there are no coincidences, and even absurd death of a person - it's not a bug, but a consequence of something. Why son died an outstanding martial artist Bruce Lee and Linda Emery, Brandon Lee still remains a mystery.
Bruce Lee plays with her son Brandon.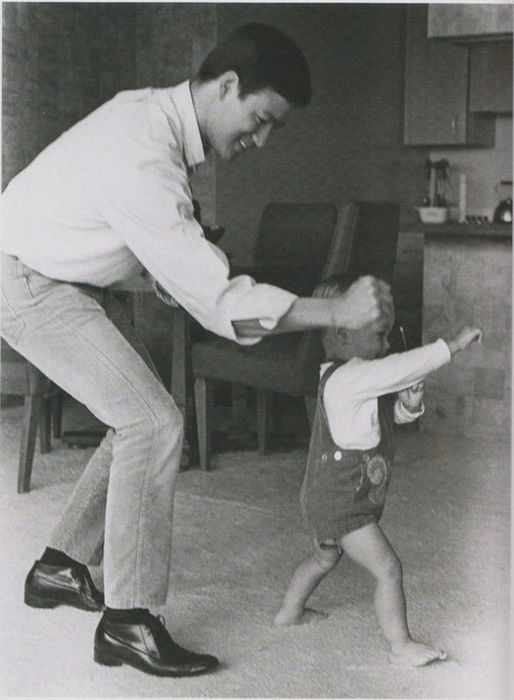 Bruce Lee died under mysterious circumstances while working on the film "Game of Death" in 1973 at the age of 32 years. Brandon Lee was killed in an accident on the set of the film "The Raven" in 1993 at the age of 28 years.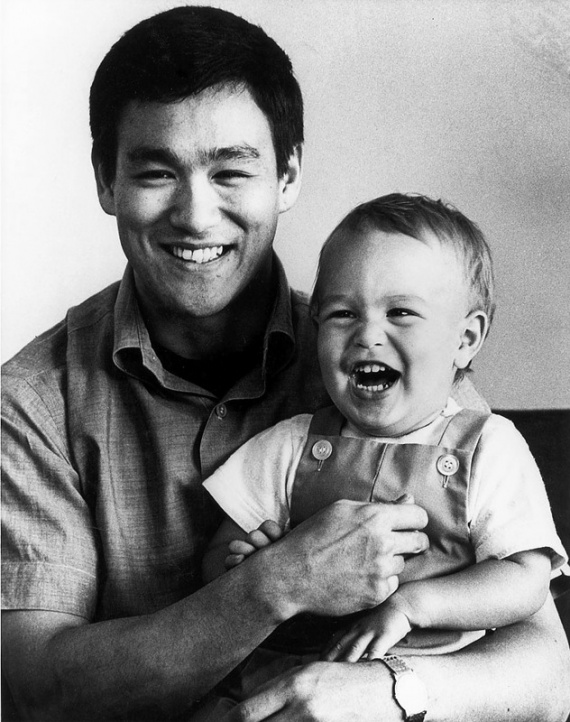 Their graves are located nearby.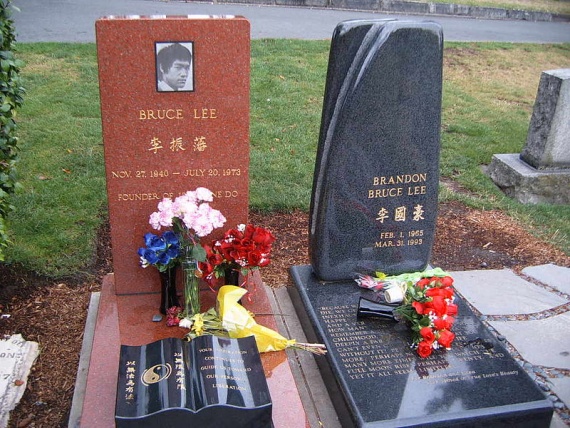 Source: dimka-jd.livejournal.com