The video for the song «Dark Horse» with Katy Perry as Cleopatra literally blew YouTube. Though Katie sang, according to critics, is not particularly good, and the mix of electronic music and Drum & Bass literally puts pressure on the psyche, but stylish images easily compensated all defects.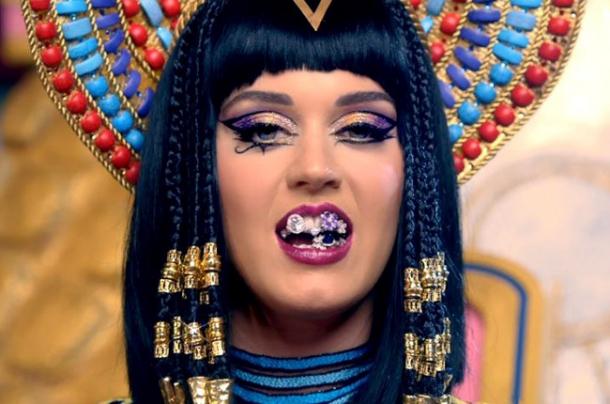 Katie has not escaped and inclusiveness: decorations on the teeth - the craze for stars of all sizes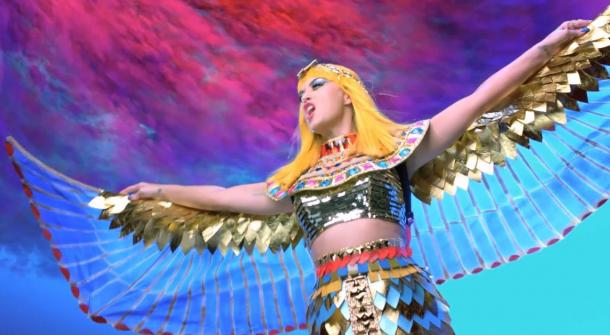 The clip adjusts to the mystical experience. Cleopatra turns hapless fans in jewelry, cups and dogs. Apparently, in the life of Kathy were many specimens of male behavior unworthy, because the lyrics read as follows:
"Make me as Aphrodite and do not turn me into his enemy».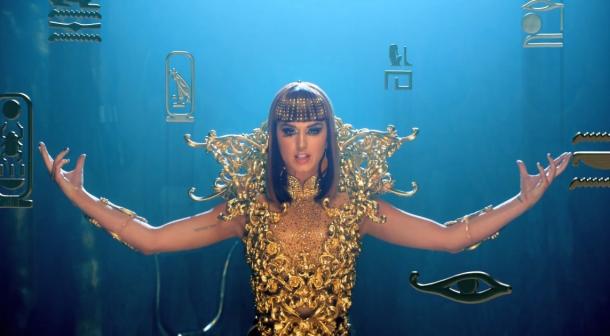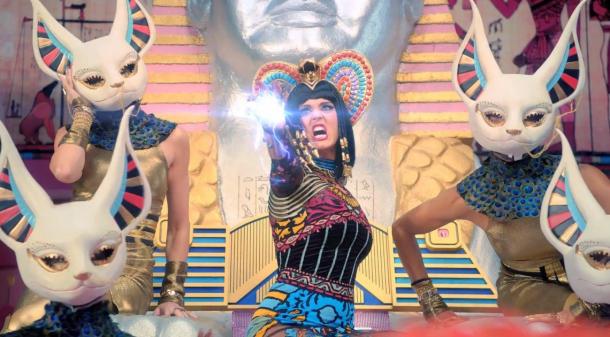 And the name is very telling. Dark horse - who she is not a girl with hidden intentions?
But it is not even about the meaning of the song, but the delightful scenery of the clip. Kathy herself looks stunning in the dress Cleo, and it seems that even met all the historical nuances when creating costume.
+ Brilliant idea chariot incredibly spectacular, and indeed the clip is worth watching! Has all the prerequisites, that he would become the next sensation.