"Kinomanikyur»
Acrylic nails with mini-image of popcorn, star, inscription «Hollywood» and other attributes of the singer made a film in the height of summer.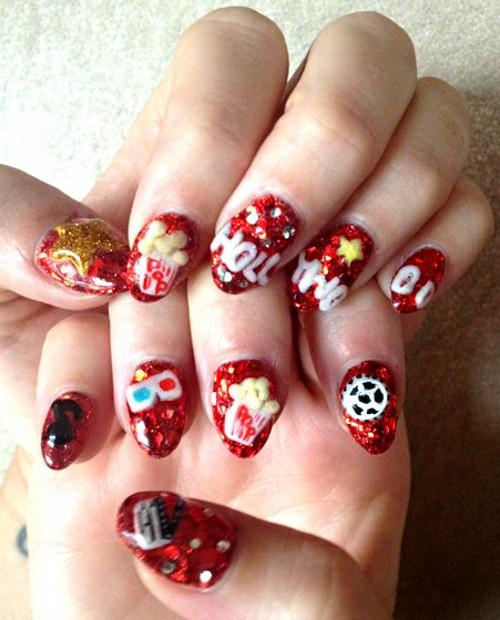 "Flower Extravaganza»
Manicure, made in July 2009.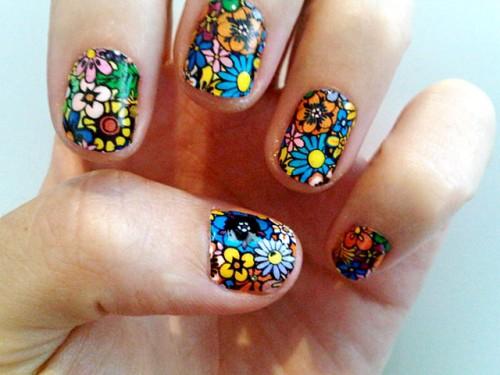 "Golden Leopard»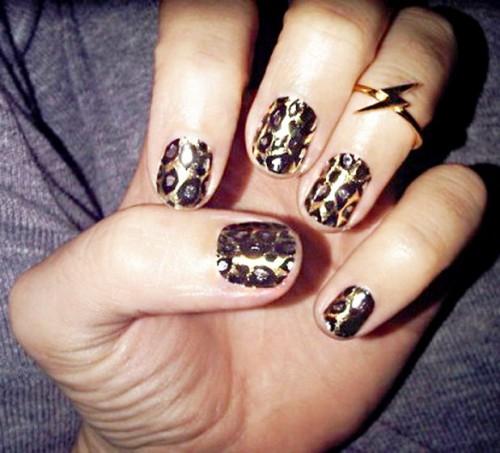 "Oompa-Lumpa - Style»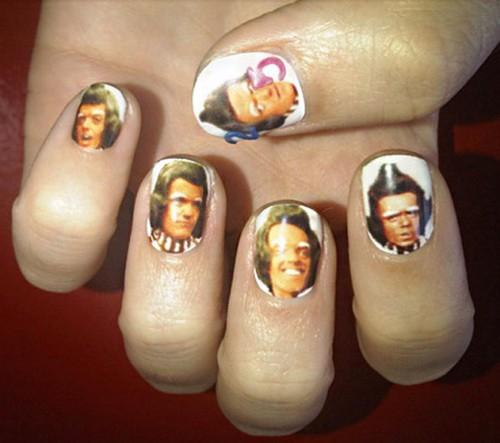 "Diamond manicure»
Manicure, made by professional better than any of their own. This convinced Katie Kimmy turned to Casey, and not for the first time. Kimmy - personal manicurist this star.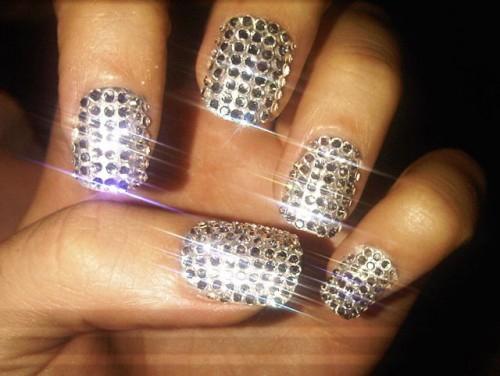 "The UK forever!»
The singer made a manicure before the wedding with the Englishman Russell Brand.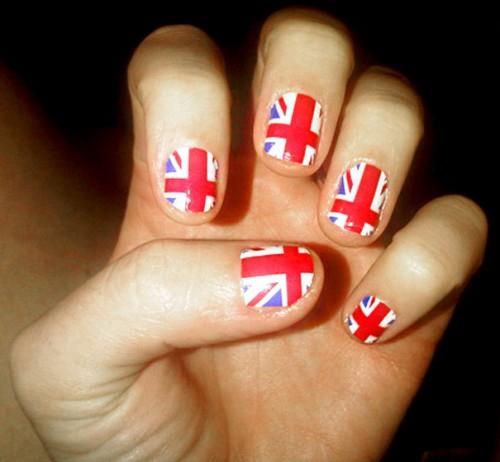 "The most precious manicure»
Kathy Casey at the request used to create artificial nail gems. We received a very pompous nogotochki.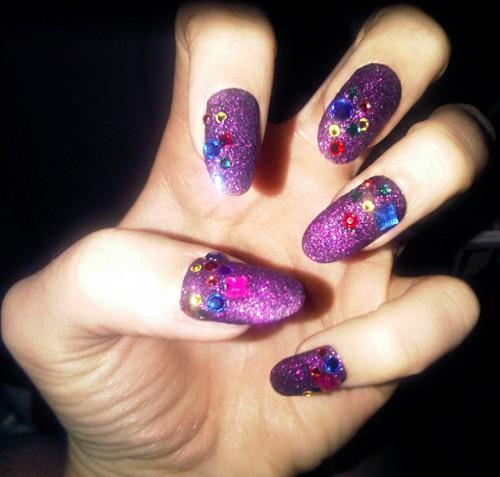 "Polka Dot»
Polka Dot synonymous drawing in peas.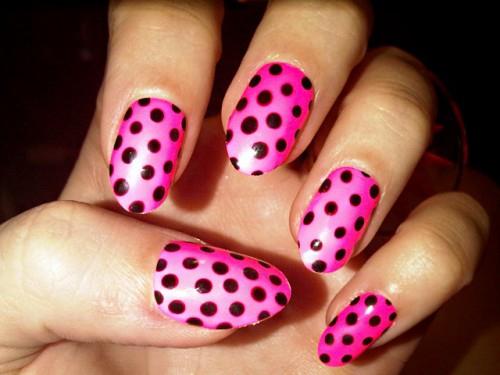 "Trend colors»
"The nails of the day!" - Wrote Cathy in August 2010.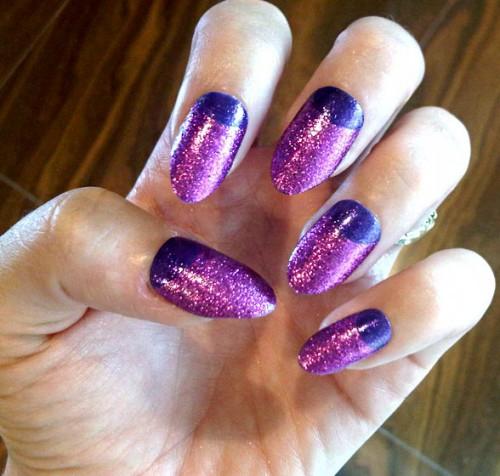 "Until Brand doorstep»
By the anniversary of relations with Russell Perry made a manicure in his honor.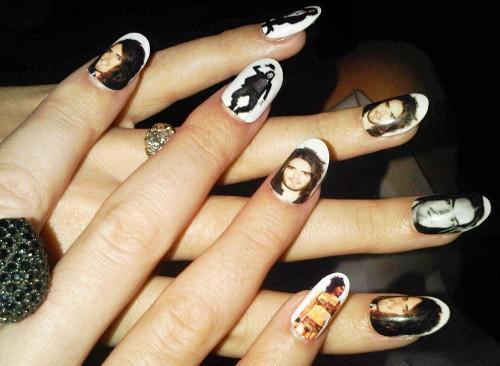 "A little fun»
"Today, I return to my sweet world!" - Cathy tweet from January 2011.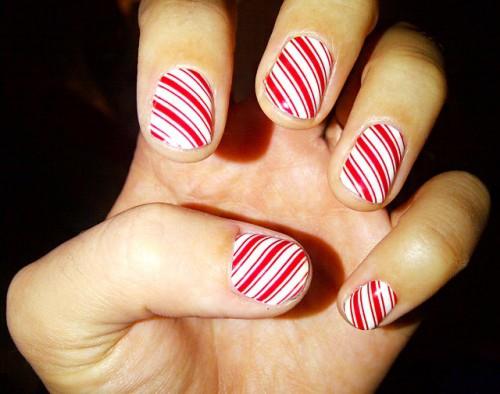 "Golden Claws»
Nail is unlikely to be called ...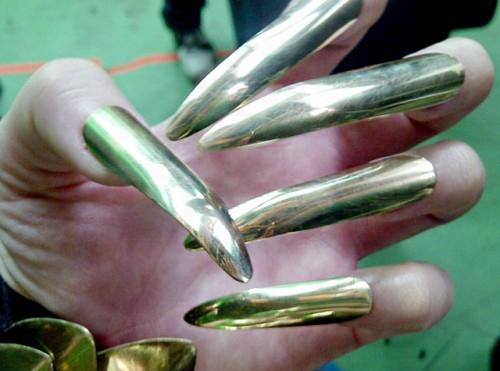 "Ode to the royal couple»
Kathy was glad for Prince William and Kate Middleton in a special way in April 2011.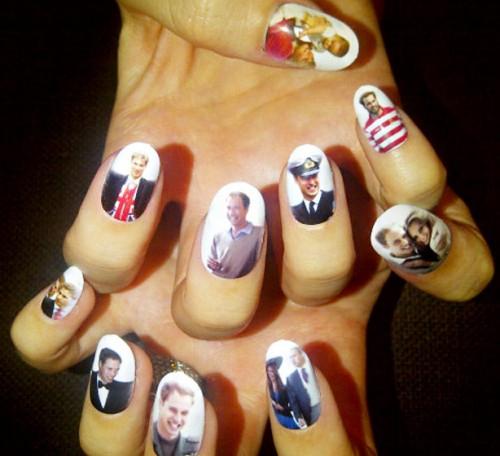 "Smurfs»
Before the premiere of the film "The Smurfs" Perry voiced Smurfette led his nails to the appropriate type.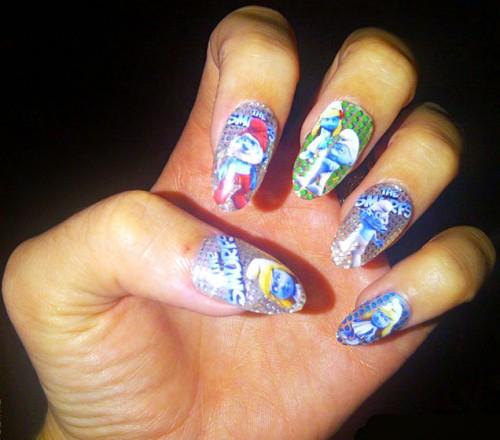 "Yin and yang»
"Light can not exist without darkness" - wrote the singer in June this year.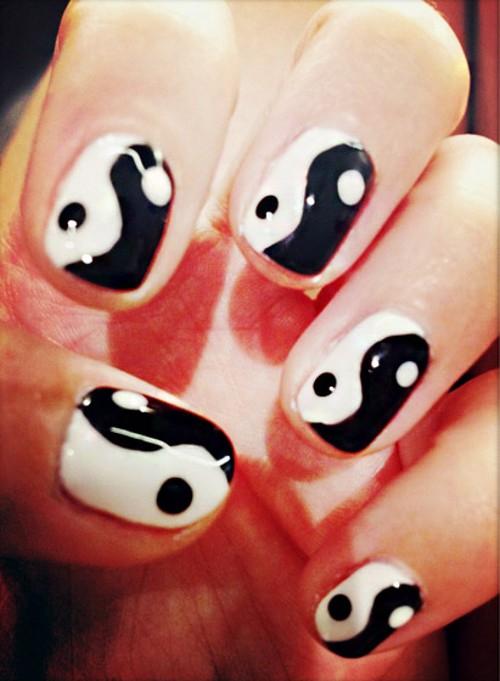 "Mix»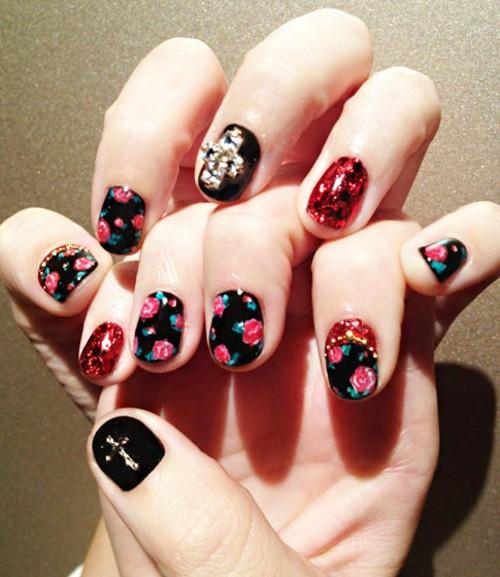 "Daria»
My favorite animated series Kathy.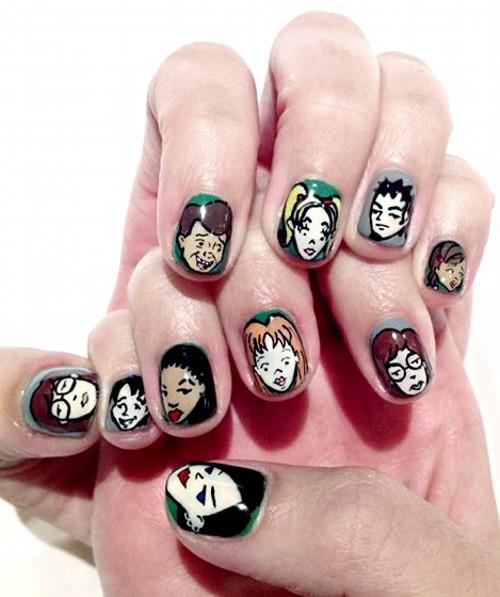 «Obama»
Yes, Kathy voted for him.