In recent years, this girl is not to be envied. She divorce, nuclear-blue hair and a clear increase in weight. But for me, it remains still the same charming girl Katy Perry, as before, because the charm she did not take away. Of course, the eyes are not "play", but it is temporary (find a decent man, fall in love and everything will be okay). Kathy - very controversial woman, whose style is often criticized (for good reason), but her choice of shoes I was pleasantly surprised. On his head a mess, and on his feet krutyak! Shoes "cat" (as it is often called fans) deserve attention.
I finally understand why Katie decided to change the color of hair: it is naive to believe in the fact that if a woman changes hair color, it changes my whole life, and yet change, as it turned out, was that ... Oh well, the hair ruined, nothing can not do (no teeth grow back). Shoes in the photo below is not the best in the arsenal of Katie, but I like it in a different color (like a cold gray), only the thorns out of place here. Spikes on the heels I see for the first time, so is not used to it. Probably.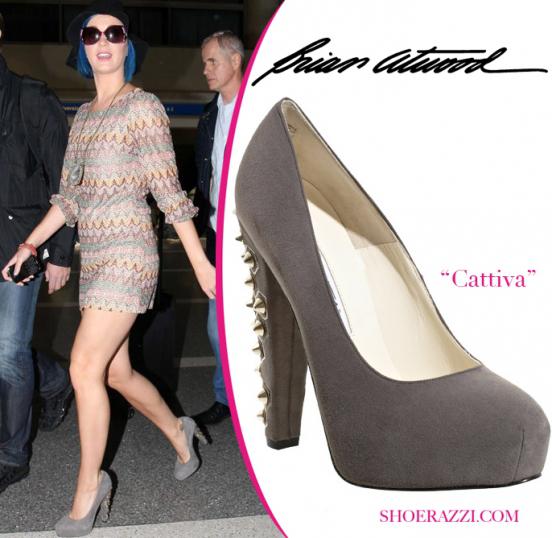 Here is the color! Bright red and so beautiful! Perry also chose blue. Well, tastes differ, but what a beautiful color right ... By the way, kind of Katie in this picture is very good. Something pulled her to Japan, and love for the country of the rising sun, I do not fully agree with, although the "Sailor Moon" Forever! :)
I love this hairstyle! Would be even hair color black and it would just incredibly beautiful and feminine. Ankle reminded me of silent films and Charlie Chaplin. Definitely good shoes, just brings such memories.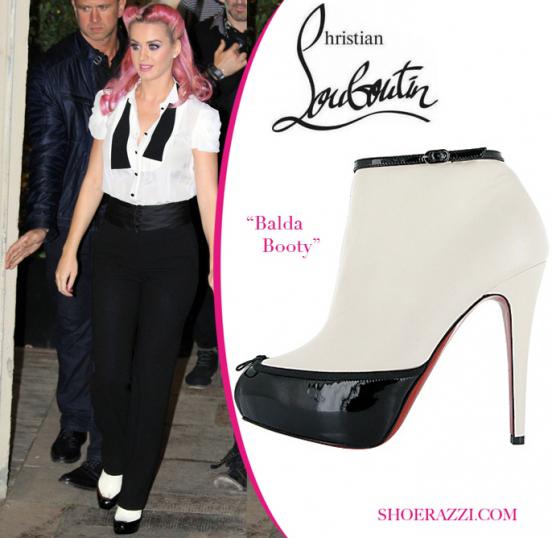 Kathy says Smurfetka voice, so do not be surprised her appearance (she was not crazy fan of "The Smurfs"). LaBute fine, but they are too small or something ... spout some "chopped off", although dwarf come down. Milashny image.
Do not like these shoes. Rude and some unsightly.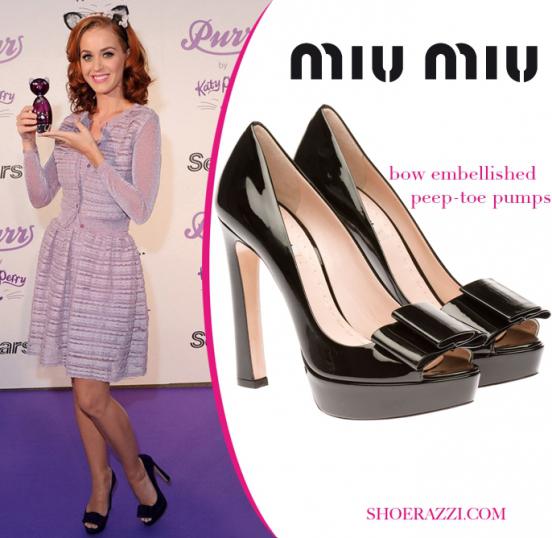 And here is the ex-husband drew! I have always been convinced that Katie is worth more, but I am sorry that they have all ended so quickly. Still, not just because they were together, and love somewhere evaporate immediately after the wedding. More flew Kudykin mountain to get married (was it worth it?). These shoes have become a classic among the celebrities of today.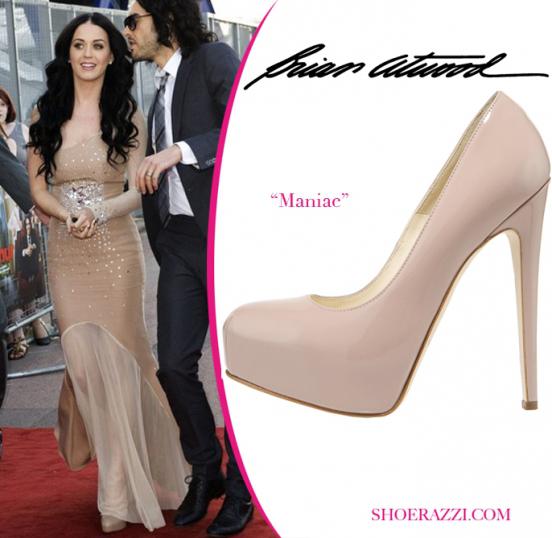 Haircut and hair color - yum. The image is also remarkable. Sandals, as they say, in the subject.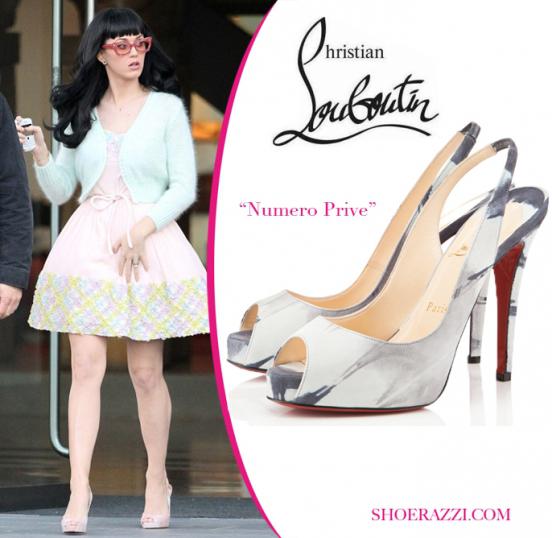 Great! Long black dress in conjunction with these beautiful golden sandals struck me to the heart. And why can not walk down the street in this form, at least sometimes, despite the fact that all in jeans and T-shirts? Do not understand, and shall condemn, although experiments are necessary and important.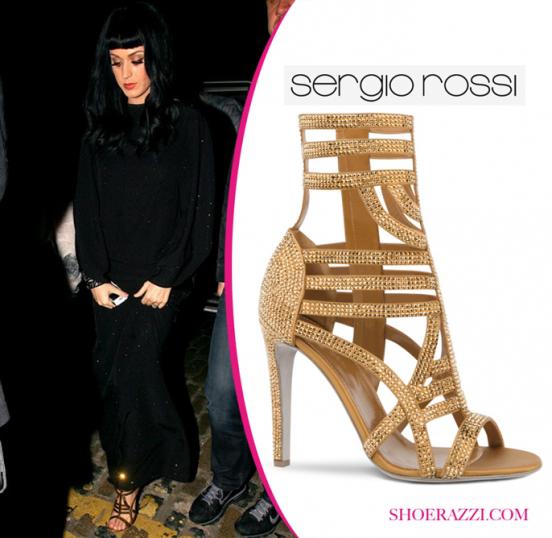 Shoes with the soles became popular as ever. And not for nothing, because they are comfortable and look great.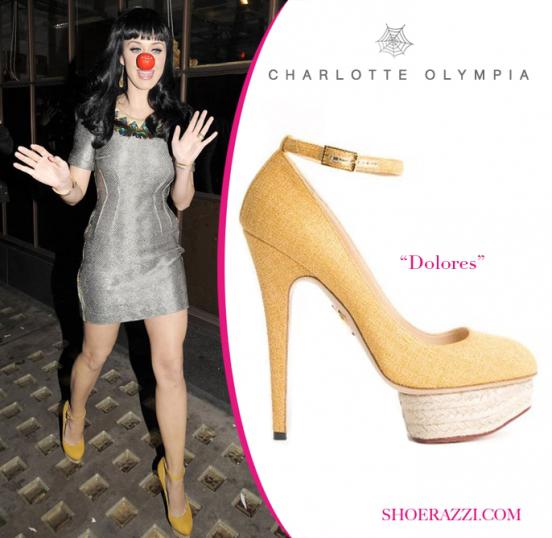 Glitter, glamor, beauty ... But then again negative - too high platform. I do not accept this, so these shoes are not for me. Remove the platform and turn out elegant and luxurious shoes for young women.
An important factor when buying shoes - its color, but here it is perfect. The truth is very, very beautiful. I would buy these shoes without delay, the price would be adequate ...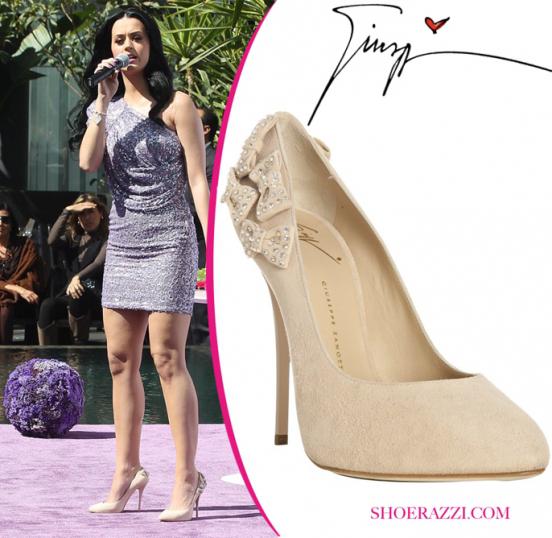 Oh, what a woman on the left! And, oh, what the right shoes! Together - deadly force.
Music did not play ... But looked so happy and carefree. Shoes on the delightful Katy, Russell Brand did not affect her style in the beginning of the relationship and actually ditched him at the end. I am inclined to believe that the appearance of Perry and spoiled because of it including.
Shoes matching tights to visually lengthens the leg, Katie is necessary because she obviously does not from the ears.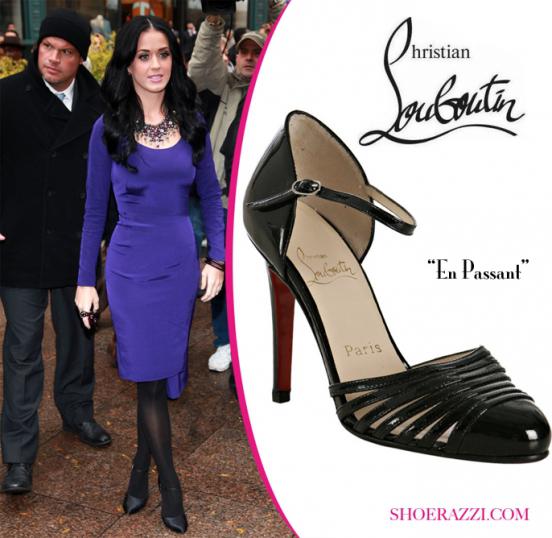 Chanel - it is not only handbags, but also here so that's Shoes. How do you? I think that for the scene and sweet image of Kathy thing is, but to walk in such tissue boots on the street ... hmm, I do not know.
Futuristic.
Oh, what an original kabluchek! Cool :)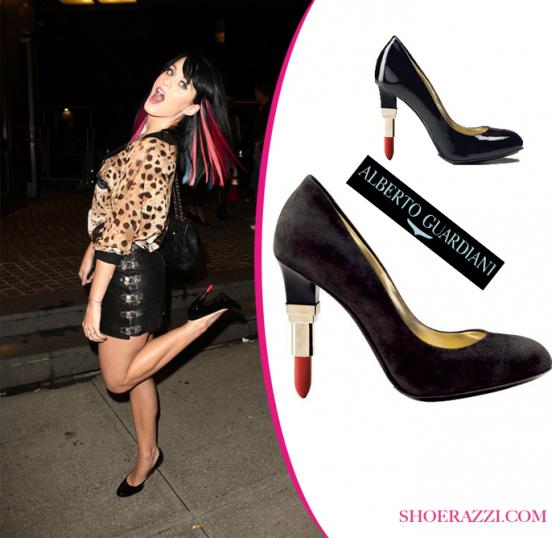 Kathy once again misses with color shoes. Well, judge for yourself, because the version on the right looks better. A figure of her most it, could not write about it in the end, it is really very good.