A small selection of new technologies and the concept of new products.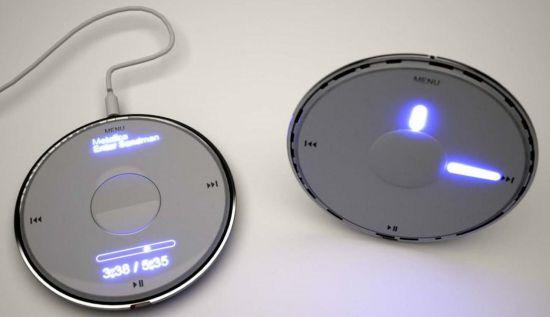 iPod Disk: the concept of the player as a pendant
Somehow this concept reminded Christmas joke with the MacBook Wheel. And all thanks to the control disc, which in this case will of the designer Yungvanya Cheya (Junghwan Chei), and is the very player. The only decoration of this concept are a special LED display on the entire surface of the front panel. It allows you to change the interface according to your preferences. The front panel iPod Disk while protected from scratches special coating. The player itself can be worn on the wrist like a watch or hang on the neck as a pendant.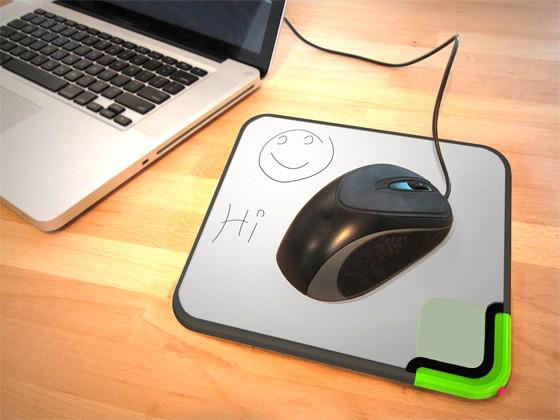 Scratch-n-Scroll - mouse pad + Notebook
It would seem, why every time sitting at the computer, look for the leaf, look for a pen or pencil when you need something urgently to write, if you can do it right on the mouse pad, and a finger? And erase writing pad with a snap - simply lift the upper semi-transparent layer pad and lower it into place. Thus we have a reusable "leaf" for the notes, which is at the same time also a mouse pad.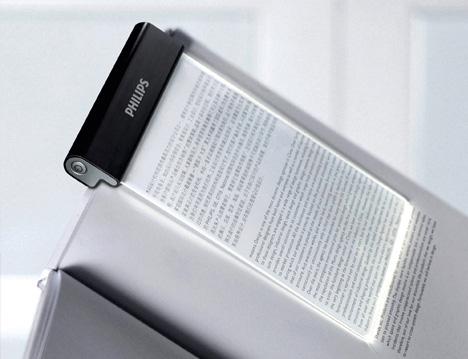 Accessories from Philips to read at night
This useful gadget born inside design house Philips, and is designed to highlight text of the book, magazine, newspaper reading at night. This lamp, with a battery capacity of 270 mAh provides from 3.5 to 9 hours, and is charged by solar energy. The beauty of the situation that seems to us not a concept, but in reality there are devices whose sales could begin in the autumn of this year. And is this accessory with intricate called My Reading Light for developing countries, where there is little electricity, but a lot of sun. The creators promise a low price. But it is not what they say. We are much more interested in - how easy is to use this gadget with the device for reading electronic books.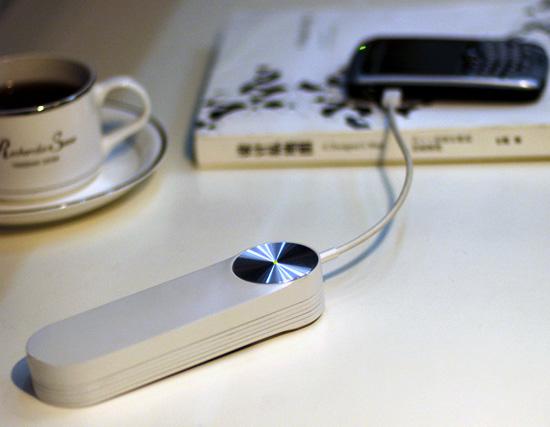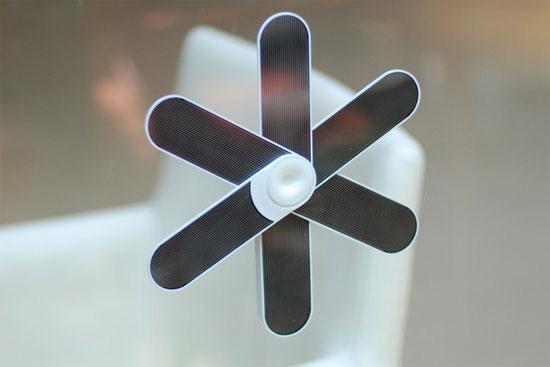 Concept charger Solar
Another great idea for the inhabitants of warm countries, where a lot of sunny days and little by little electrical outlets. Author of the concept - young designer Fendi Meng (Fandi Meng) from China, who, despite his young age, has had one of the winners of the If Design Competition last year. His project Charger Solar has a design fan and is called Sunny Flower, which literally means "sun flower" and at the same time reminds word Sunflower («sunflower"). This charger has just 6 solar panels and unfolds as a portable satellite dish from Hollywood blockbusters. Yet it has a suction cup for mounting on a window or windshield (for charging) or the table (in this position, as seen in the figure, which is to charge a gadget). See all well and looks quite plausible to commercialize proizvodsta now.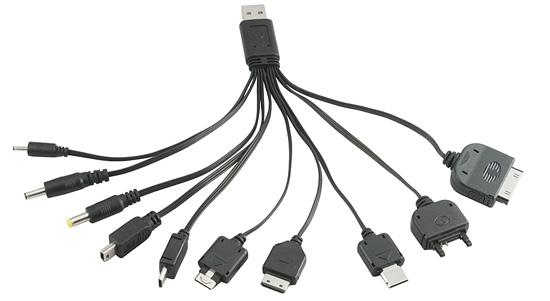 Universal USB-charger for phones and gadgets
This "gadget" is worth $ 10 and has ten different connectors for charging phones Nokia (2 and 3.5 mm), Motorola, HTC, Sony Ericsson, Samsung (2 types), LG. You can also charge your iPod / iPhone or a video game console Sony PSP. Of particular interest is such a device may be for service centers, home craftsmen and ... journalists who give phones to review without chargers.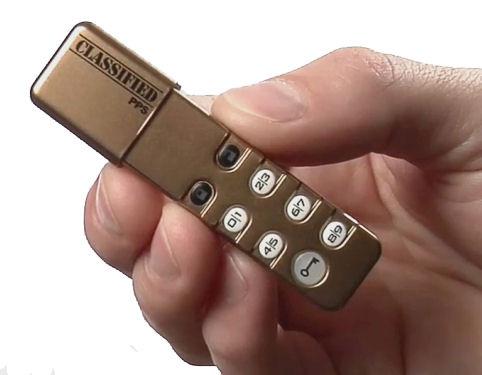 USB-stick with pin and 256-bit data encryption
At this time we flash drive, which protects data with 256-bit encryption and is required before the work session pin code, which is input buttons on its body. If you copy the files to your computer, encrypting them is not threatened. For the forgetful manufacturer has provided the function of password recovery to open this online service. Something tells us that this move somehow diminishes the value of encryption.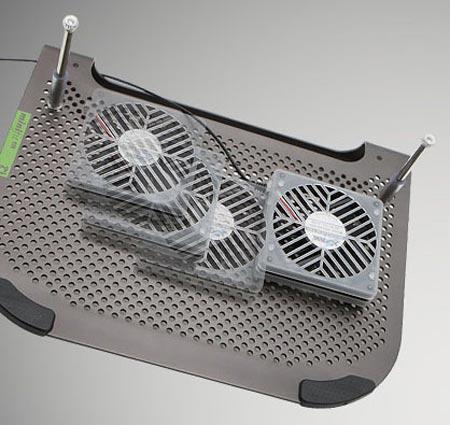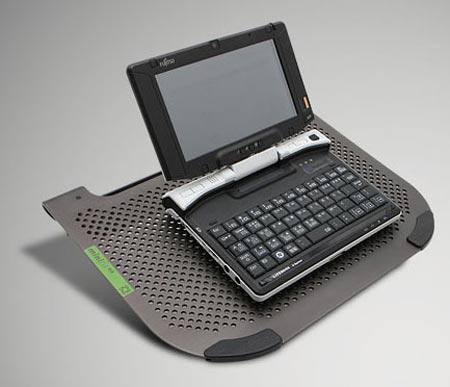 Stand with cooling laptop
Constantly hot new laptop interfere comfortable work, they can not be used while lying on the carpet in front of the TV, constantly keeping on their own knees ... you can also get a real burn ... represent the right gadget for those who want comfort and rasslabuha ... A distinctive feature of the stand Minifit, designed by specialists of cRaia It is the ability to install a fan that is powered by a connector USB, in any part of the stand. Fan dimensions 80 x 80 x 10 mm, an impeller which rotates at a speed of 1500 rev / min. It can be moved to a place where the flow of air is particularly necessary, thereby increasing the efficiency of cooling. The fan can be removed altogether or, conversely, to add more. The area of ​​the stand is 222 x 170 mm, weight - 235 g For owners of larger laptops provided production model Minifit XL 300 x 250 mm, which is equipped with a larger fan. The product will be available in three colors: gray, red and silver.