In the small Swiss town, 18-year-old man on Renault Kangoo lost control and crashed 5 new cars Audi.
The accident occurred at 4:00 am and the cause was speeding (he was traveling at a speed of over 100 km / h, with resolution of 50 km / h).
Tried to glory ...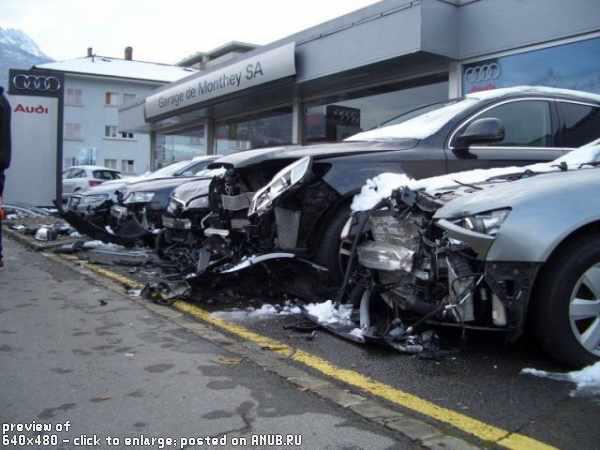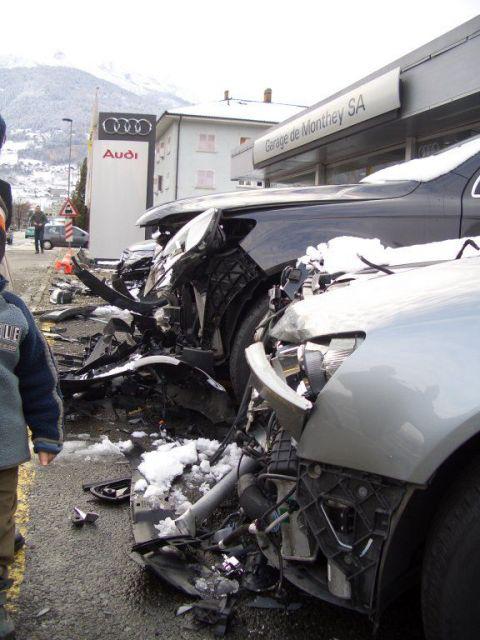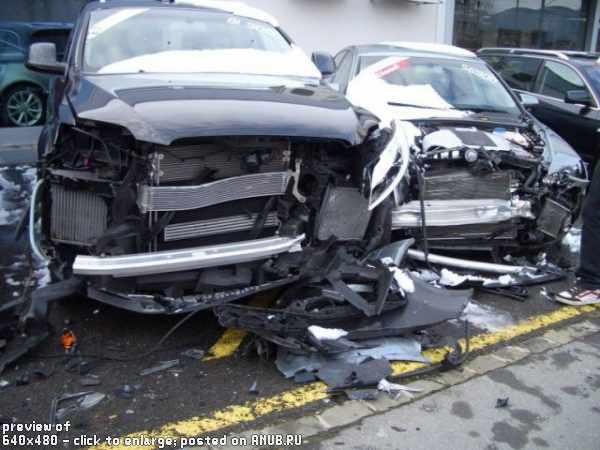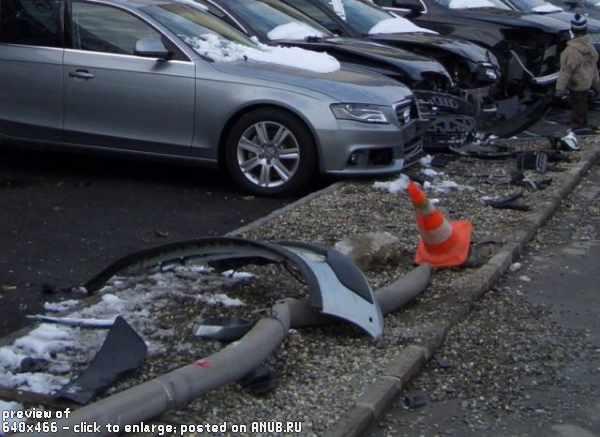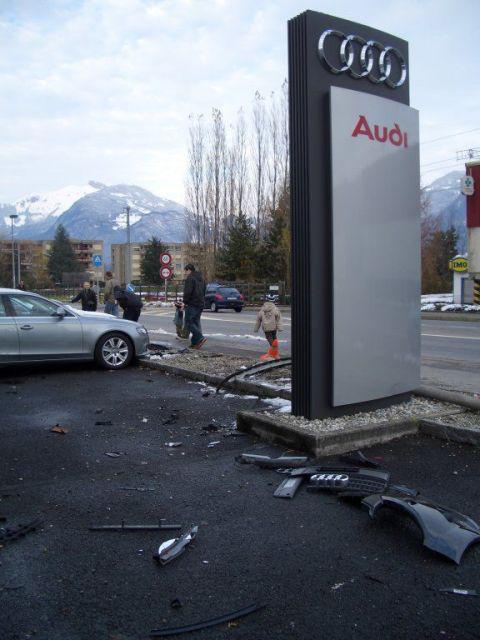 As they say, zalet counted on the headstock.