For the State Museum of Architecture. AV Shchusev Russian agency Saatchi & Saatchi developed a print campaign. The company's goal is to tell people about the museum, which houses a collection reflecting the thousand-year history of the architectural heritage of Russia. Advertising will be posted around the city in the form of outdoor advertising. On the stickers in the subway and in the press depicted the most famous places of the capital - St. Basil's Cathedral, Moscow State University building on Vorobyovy Hills and Grand Theatre.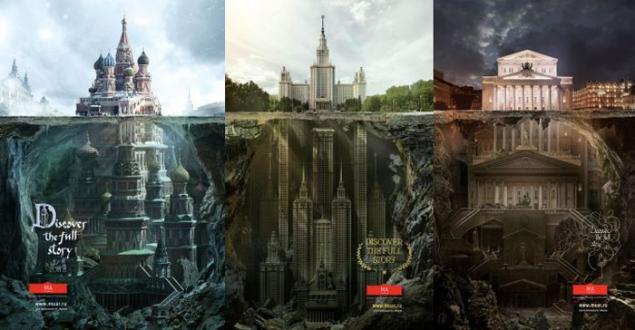 To implement the idea of ​​the agency came up and finish a few floors below ground St. Basil's Cathedral, Moscow State University and the building of the Bolshoi Theater.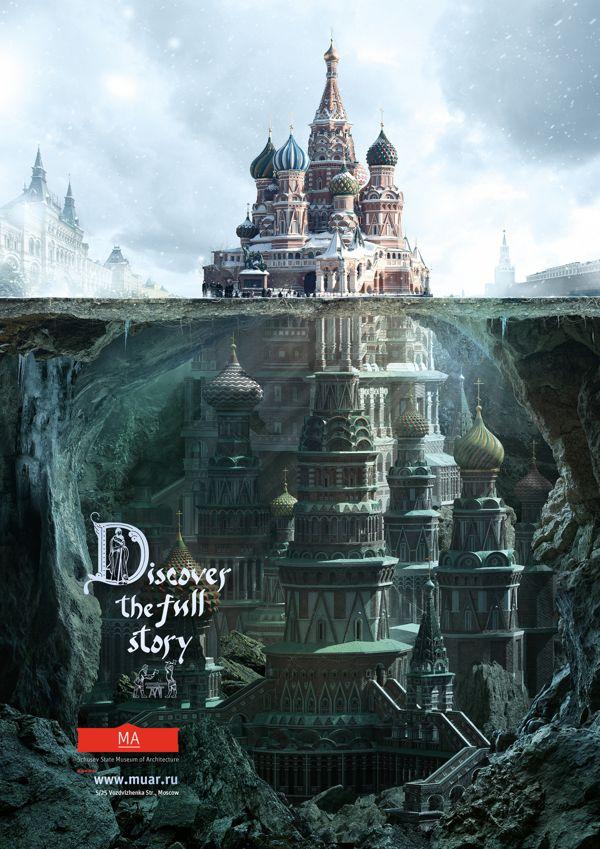 This initiative demonstrates that behind the facade of each building lies the whole story, and our knowledge of it - is just the tip of the iceberg, according to AdIndex.ru.