Let's see the photos taken New Yorker. It shows the beautiful scenery, houses, snack machines and more.
See also: From New York City location (45 photos)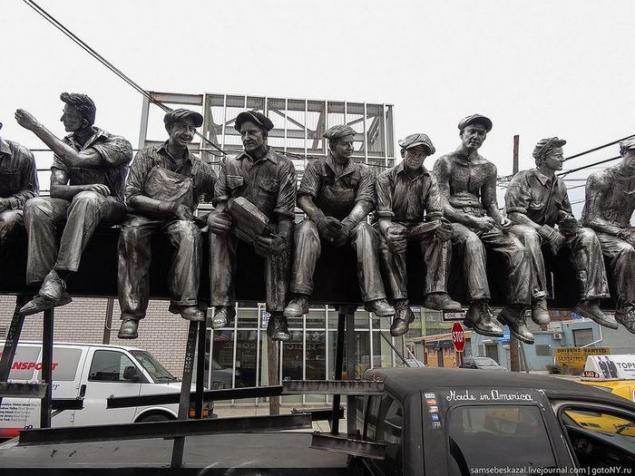 The sculpture made of famous photographs "Lunch on a skyscraper" Charles Ebbets. But in this case interesting is not it, and that on which it is mounted.
This is completely insane kind of car. It also goes through the streets.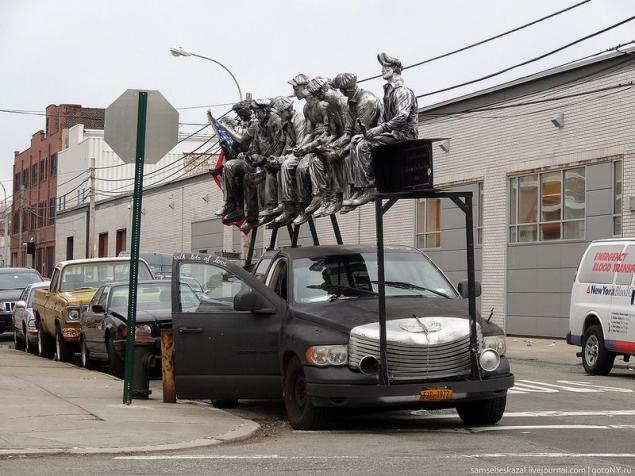 Like the Russian and around a lot, and the company is serious ...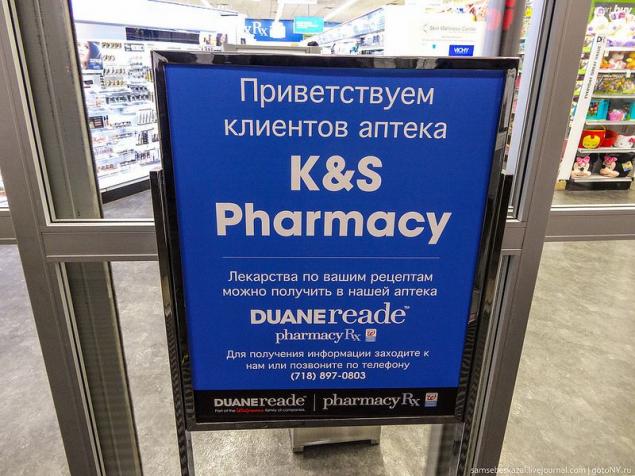 Easter-egg Snickers.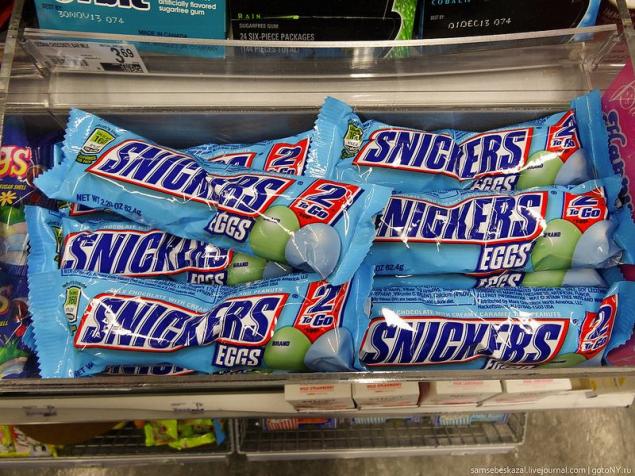 In the museum of urban transport for children give an idea dedicated to the 100th anniversary of Grand Central Station. It is taking place in a small room, and the audience sitting on the floor and sing along. All museum staff made from scrap materials, but done so cool that even I was delighted. What can we say about children. The song "Happy Birthday Grand Central." Such respect and love to the point I can only envy.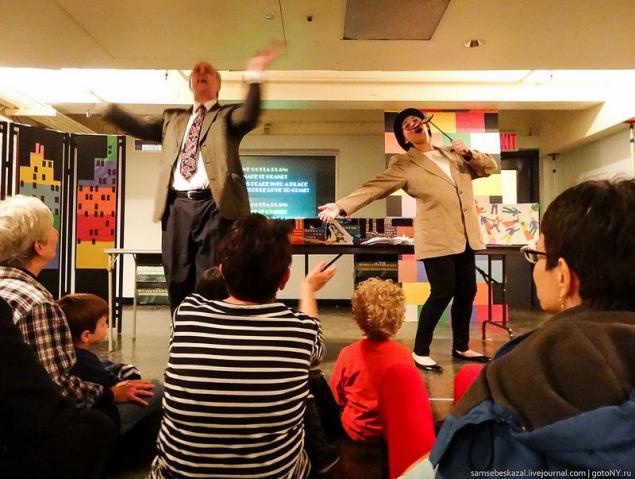 I parked in the wrong area.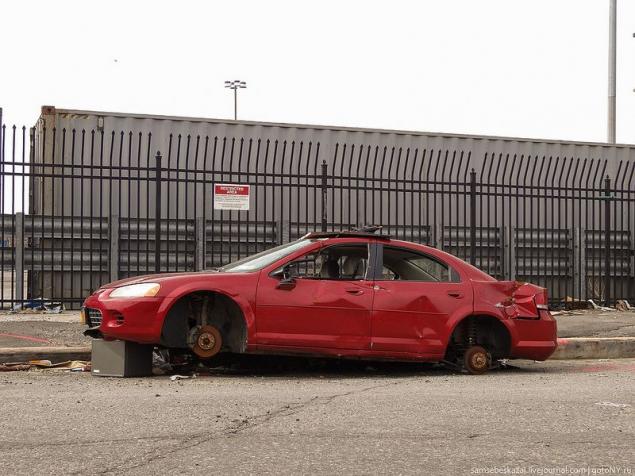 Photographer and model.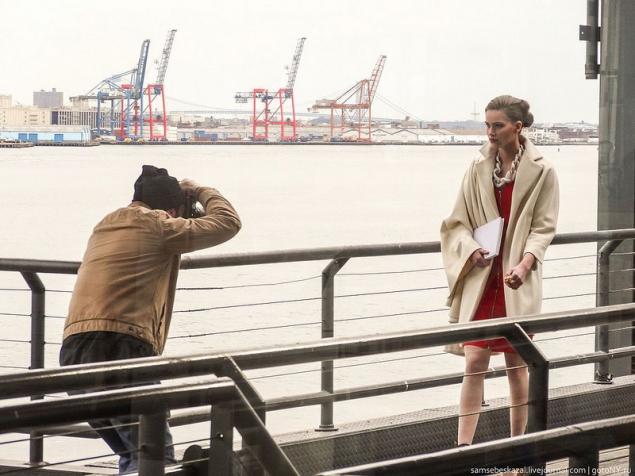 The largest in the New York City store photo and video equipment closed as much as 9 days at Pesach (Passover) and not even taking orders over the Internet.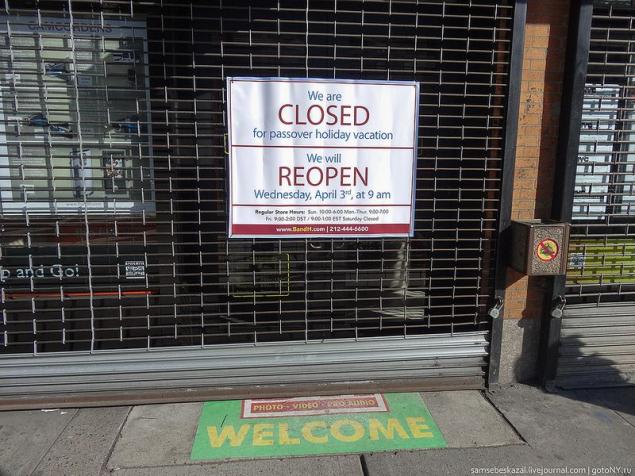 Bus.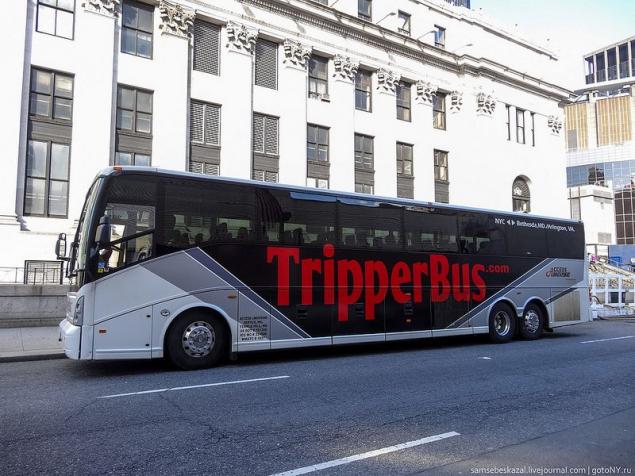 Showcase.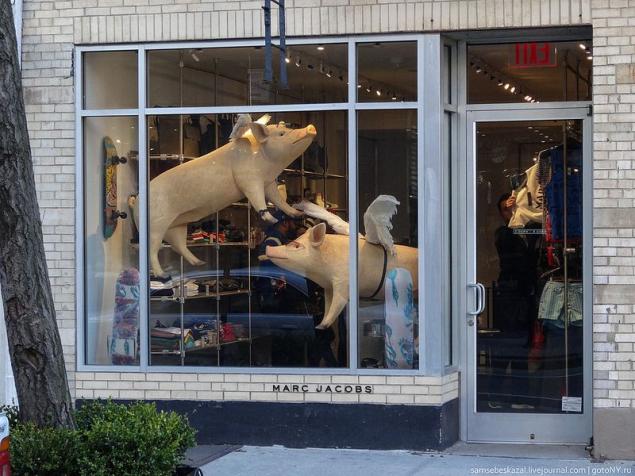 Police van.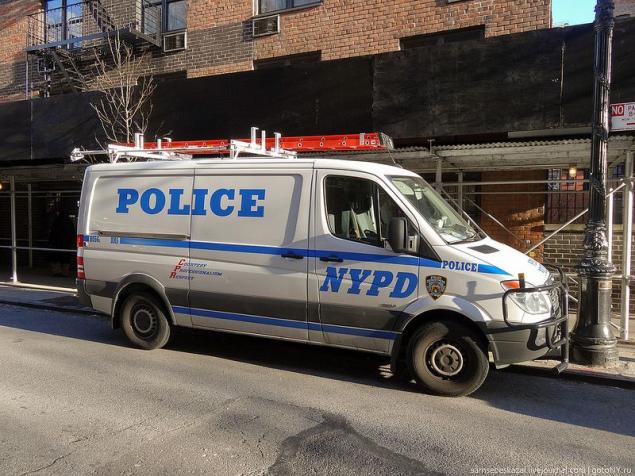 Photographer and model.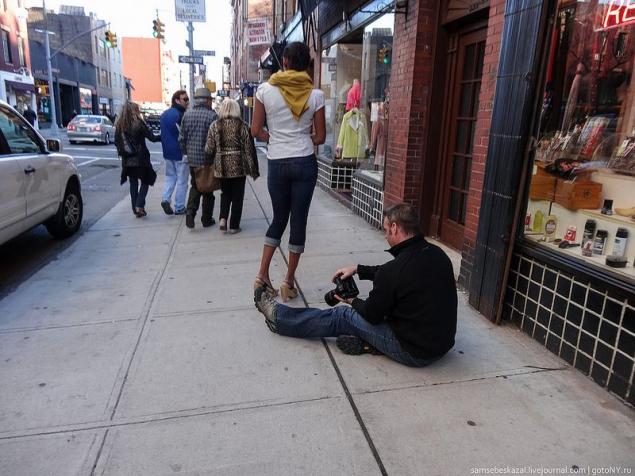 Vitrna.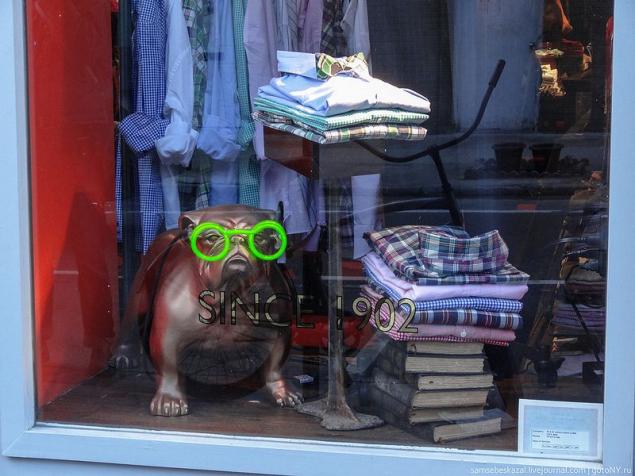 Poster of the new Depeche Mode album.
"Gruel" on the doors of the store punk clothing. Inside shoot forbid, unfortunately.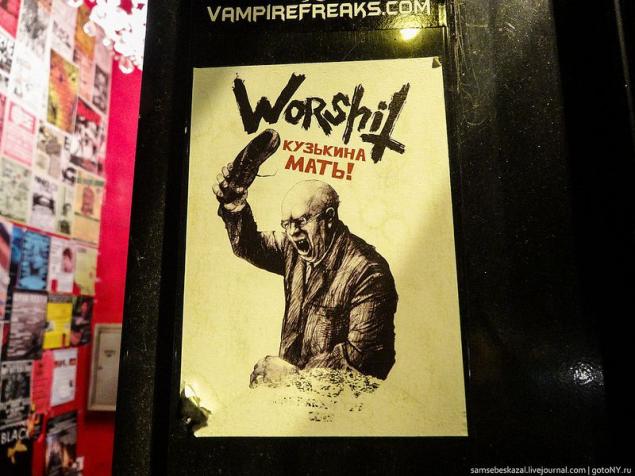 Absolutely nothing sacred left in a store Toy Tokyo. Dress in clothes of Jesus from Star Wars.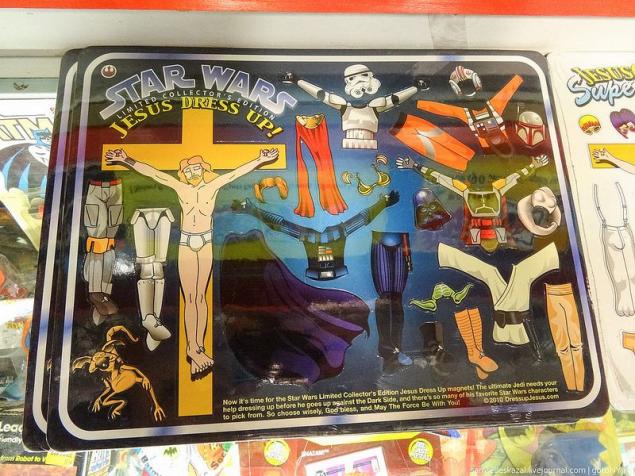 Case for iPhone.
Another.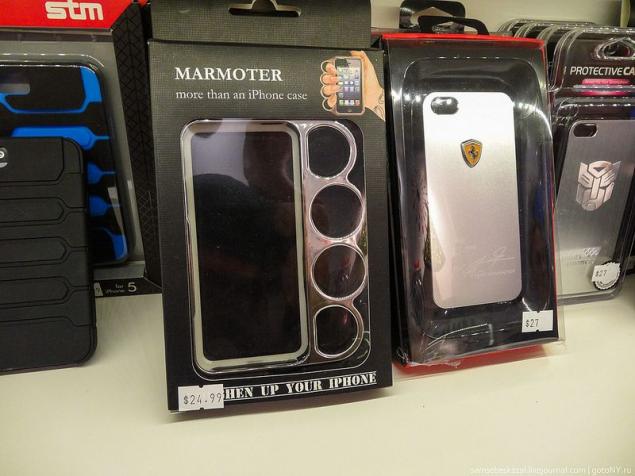 "Be a man". Social advertising calling thump, but with the mind. To do this, select in the company of a friend who does not drink, and then all razvezet home. On the next drunk duty will fall on the shoulders of another, and so on around the circle.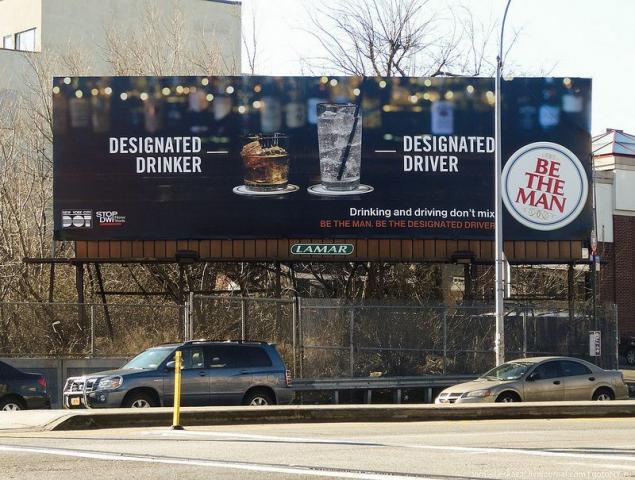 "Rolling on the neighborhood, looking for friends ...»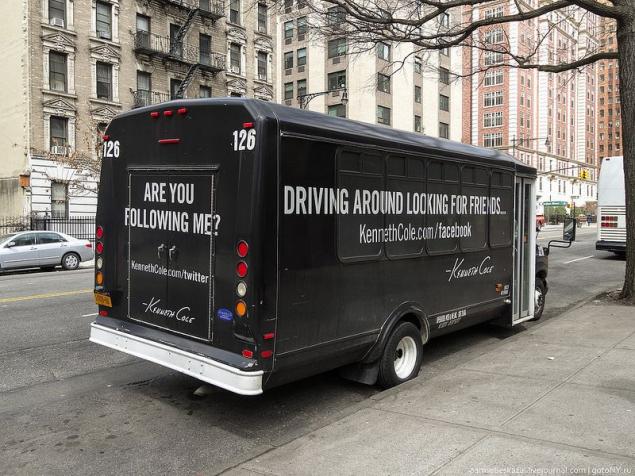 Notorious B-I-G.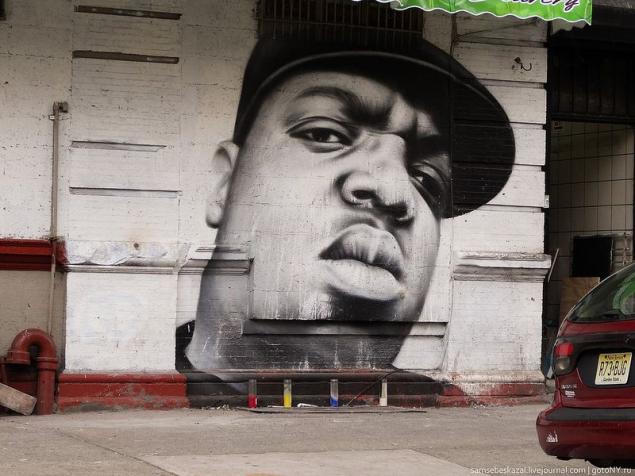 I think that it is not necessary to write where I took a picture of this car.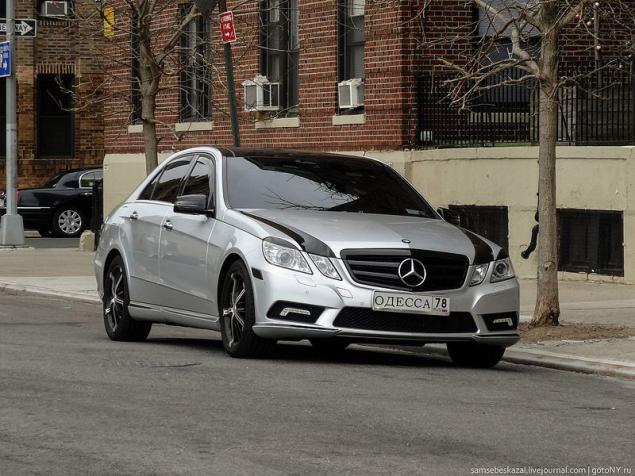 Soon.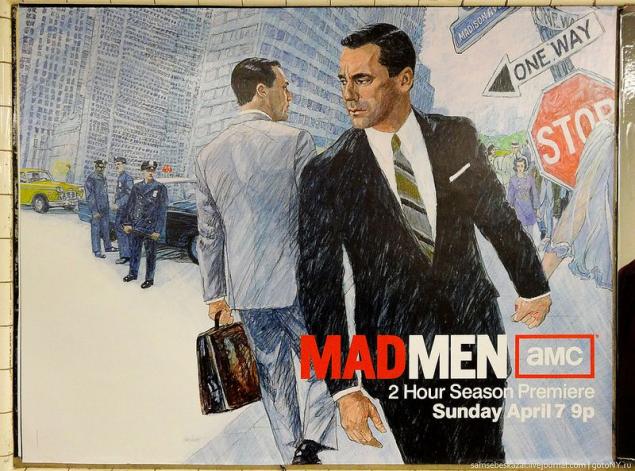 It turns out there is the plural of yogurt.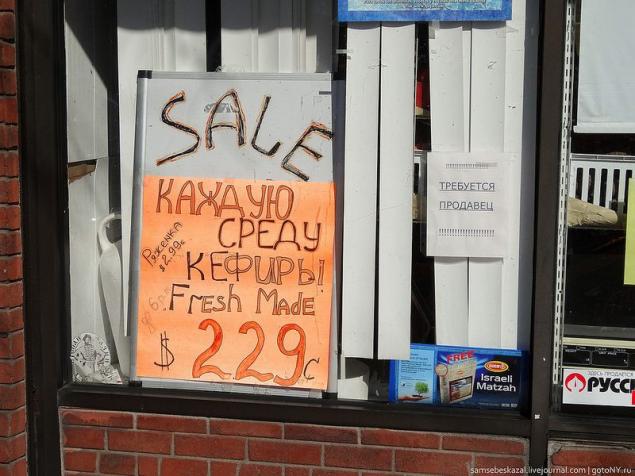 During both.
Thank you so thanks to him that wrote "insurance" rather than "inshurensy." It is a rare phenomenon.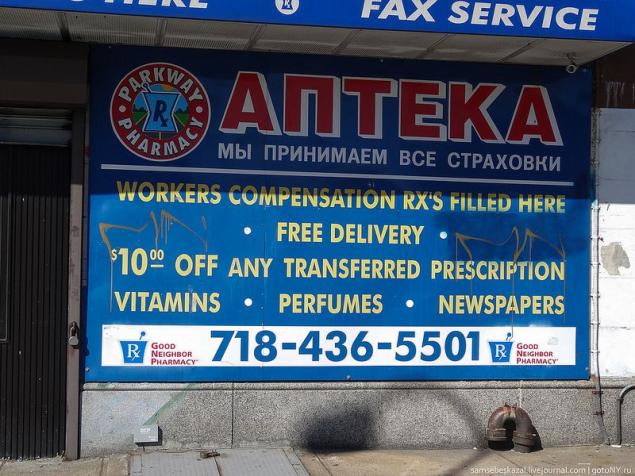 I am more than confident that all girls dream about this.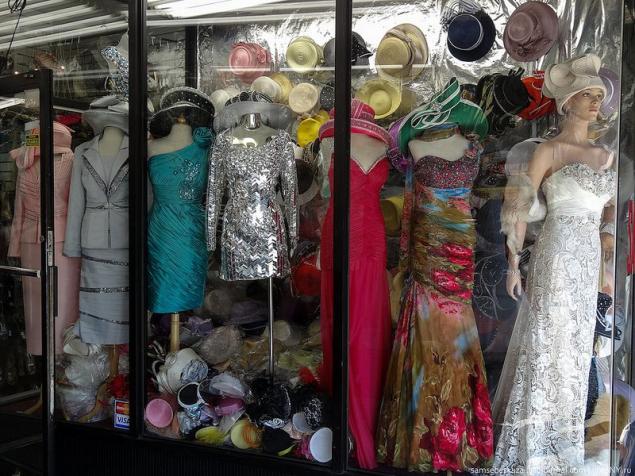 Patches.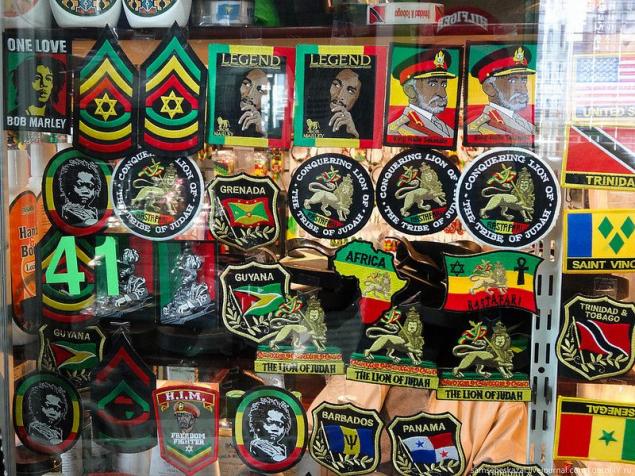 Sweet little dog put on a chain of evil.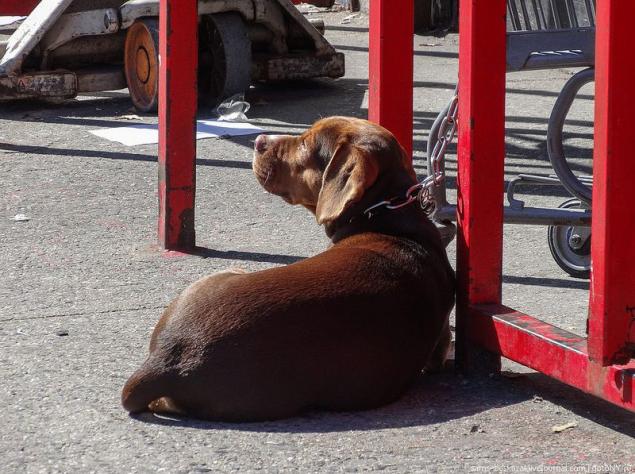 Jamaican lemonade.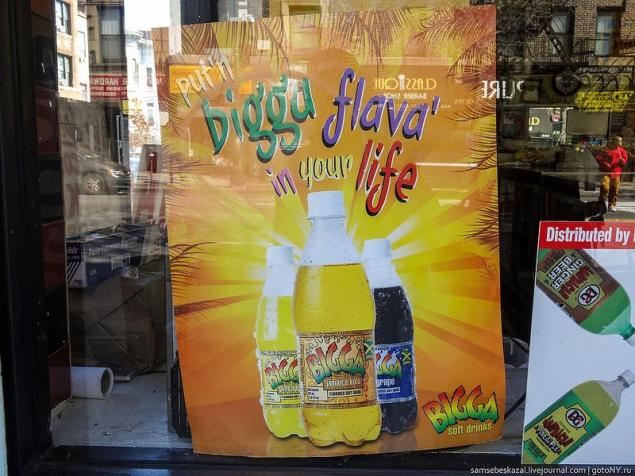 Caribbean pastries.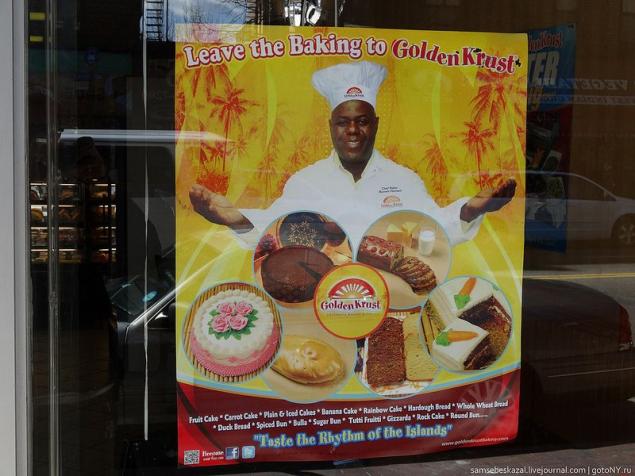 The black areas are extremely popular stores with means for every kind of straightening and hair extension.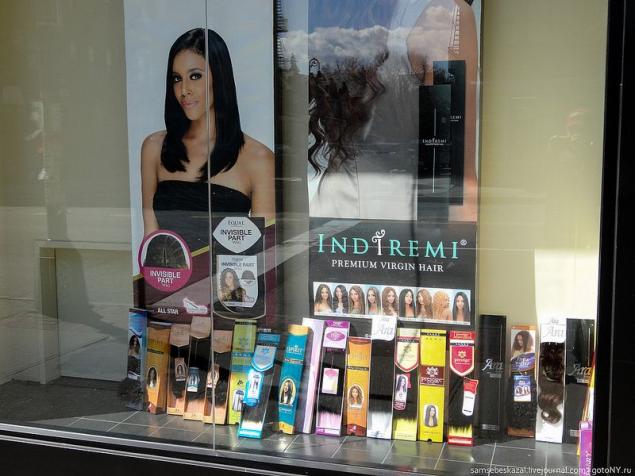 Handsome.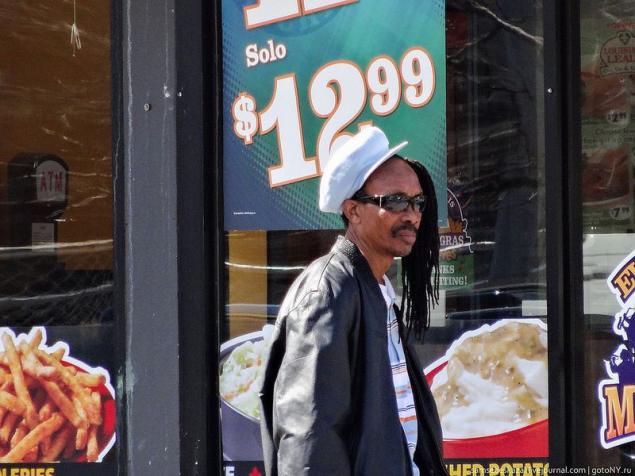 Merchant videotapes.
The Brooklyn Museum is not afraid to combine modern and classical architecture.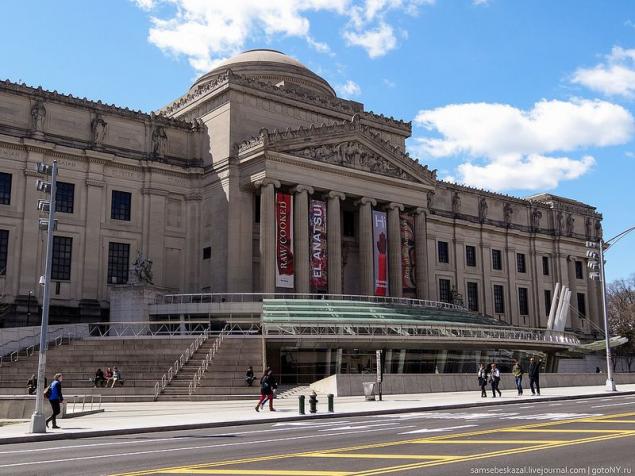 Inside is also a lot of beauty.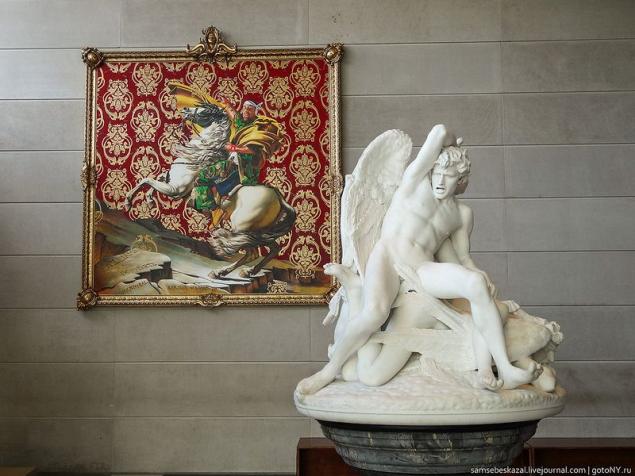 From this picture, I could not tear my eyes.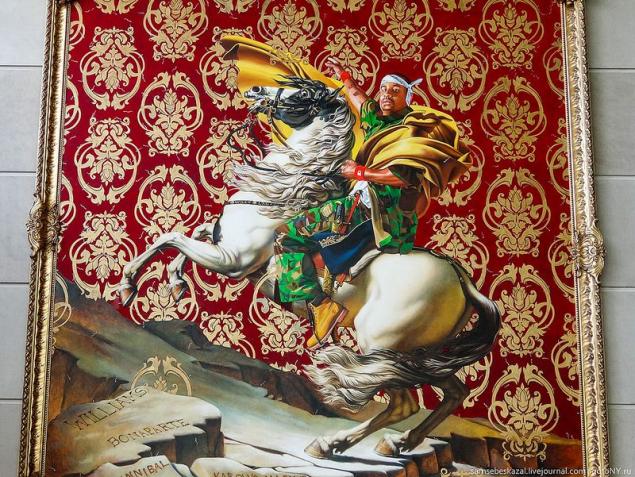 The museum shop is a vending machine for reproductions of paintings from the museum. Select images and designs, you pay by credit card, and ready to work then come in the mail to your home.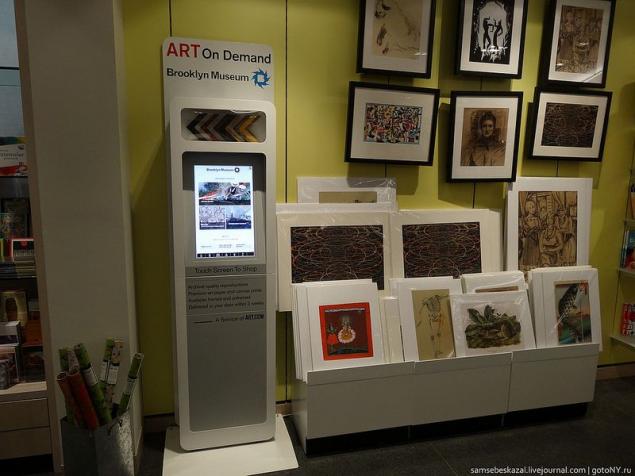 "Burn calories, not electricity." The sticker on the escalator.
Near Prospect Park take food waste and old clothing for recycling.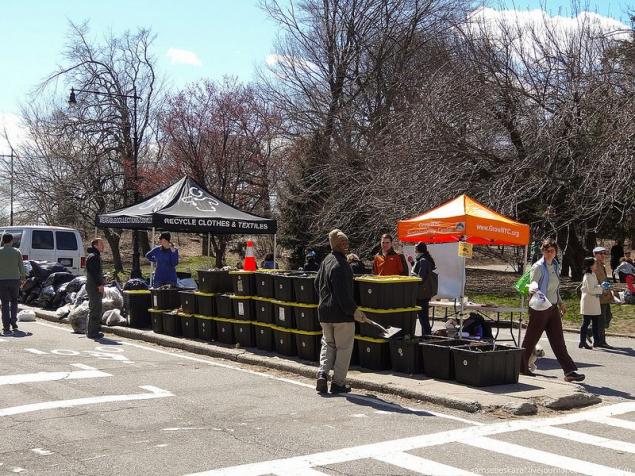 Make compost from waste.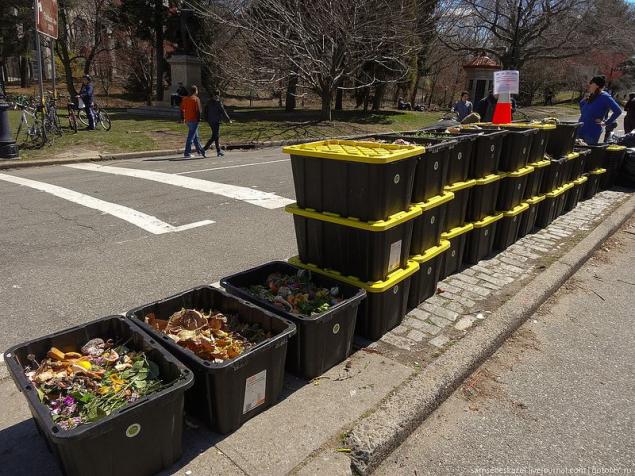 People honestly bring home leftovers and waste bags.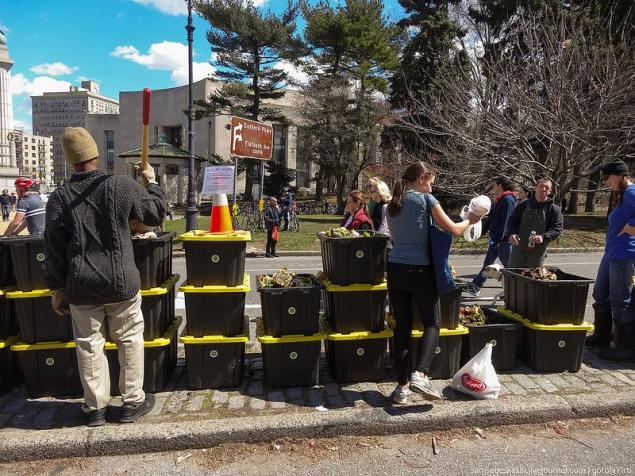 Advertising bakery.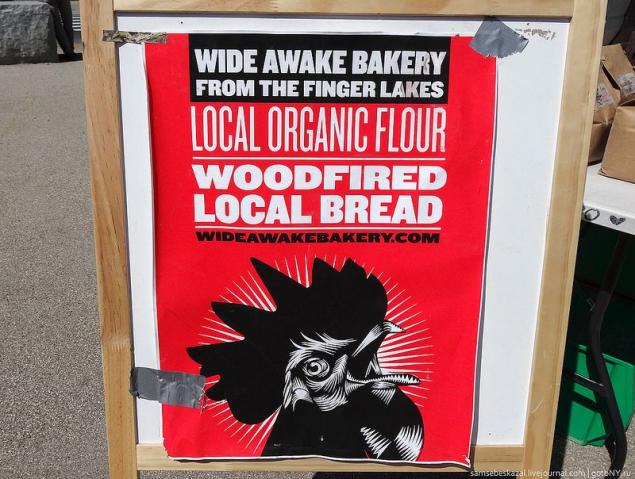 Everything is fine.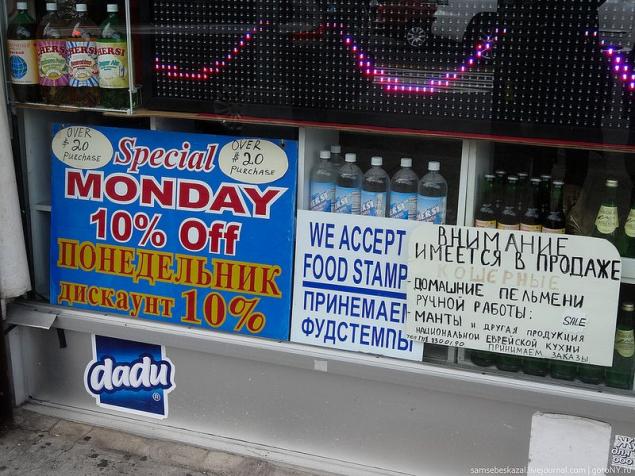 etya Glasha moved to Queens.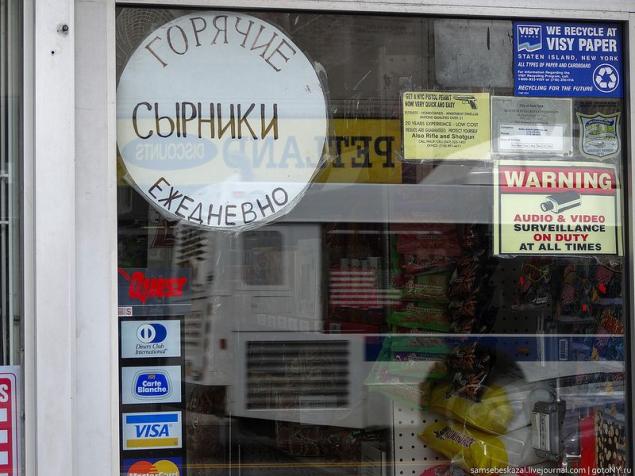 Key in the asphalt.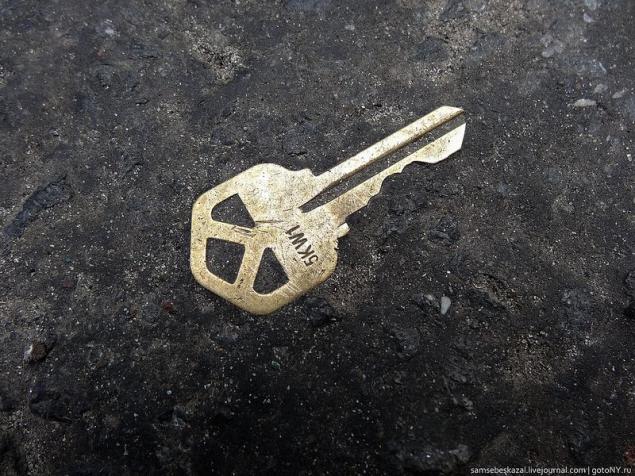 lunch with a view of the statue.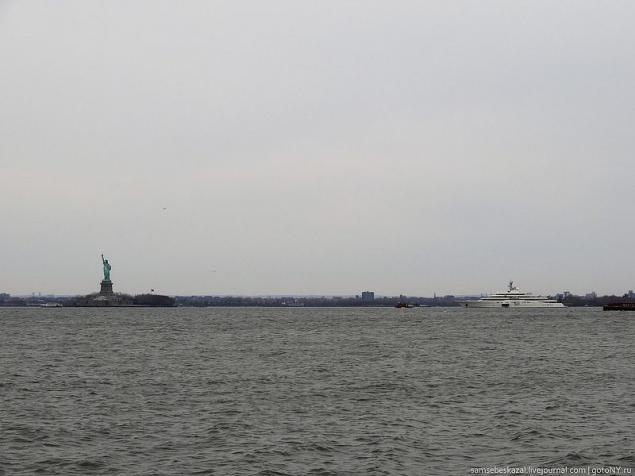 Simple Russian Yumorok.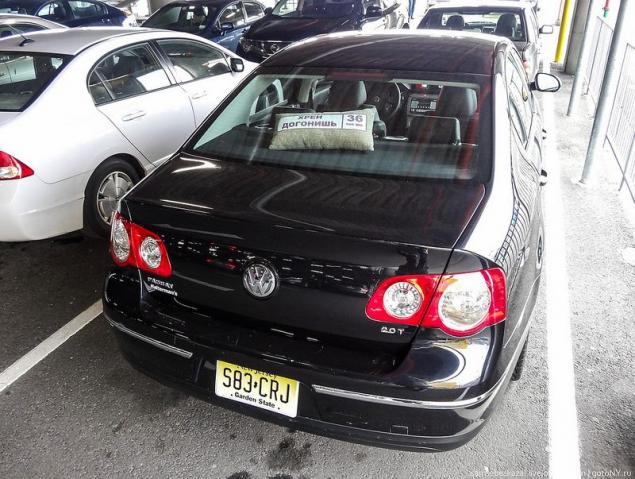 Advertising company specialized in moving.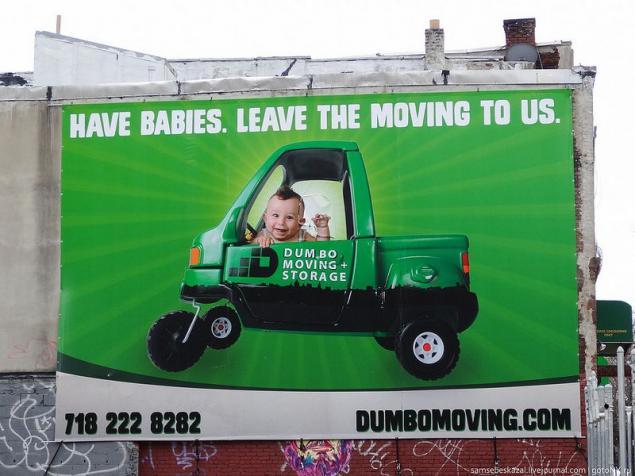 Angry tuned truck.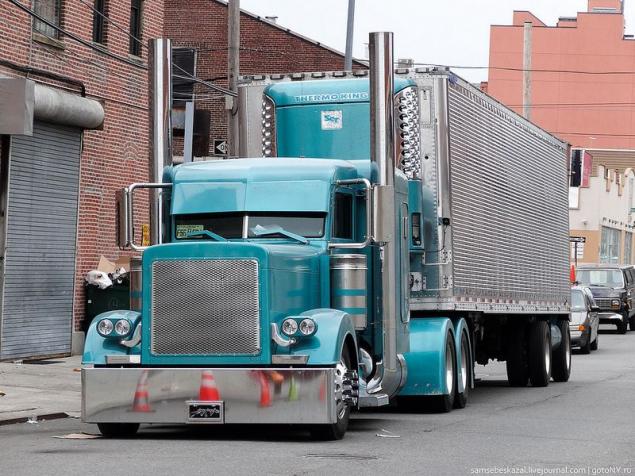 And absurdly tuned Chrysler.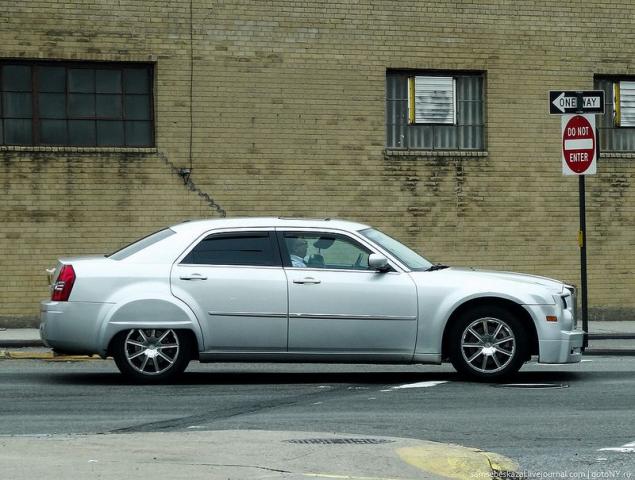 Source: samsebeskazal.livejournal.com