Original, cheap and cheerful.
All in all, then it is necessary for creativity - wooden clothespins and a tin can.
As a result, we obtain a stylish and witty flower pots and candle holders.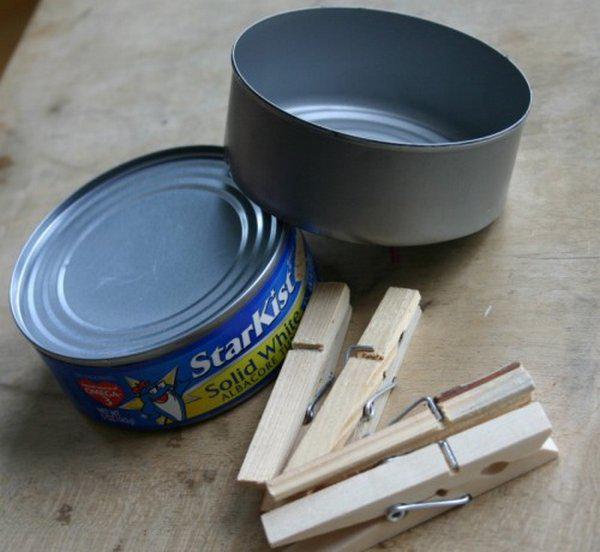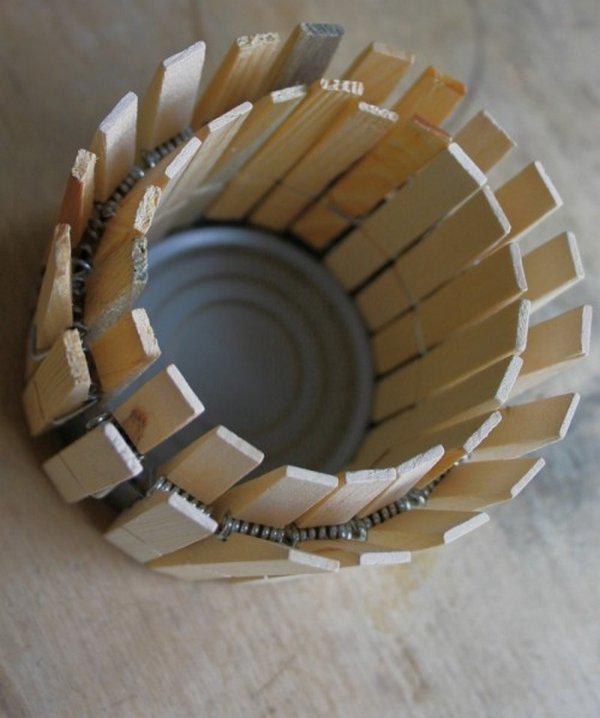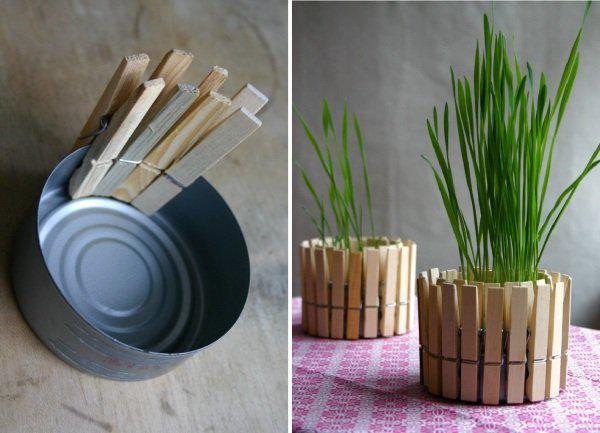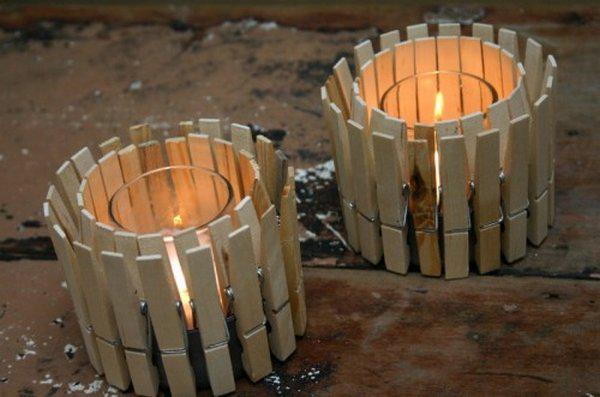 Small candles, colored paper and onions complement the picture.
Which can not fail to bring a smile and warm emotions.
Needless to say how much more different interpretations of this charming invention can give you a good mood and imagination! Moreover, that such a creative «hand-made» will certainly be an additional reason for jokes. In addition, the "scenery" that adorn the banks with clothespins may vary depending on the seasons and holidays subjects. Whether or not to miss this opportunity?