Soon, very soon we will be celebrating yet quite young for our open spaces, but the long-awaited and much-loved by many "the feast of St. Valentine" - Valentine's Day. If this still winter, but this "warm" event, you want to create a spiritual atmosphere of spring, our funny and trivial proposal does not leave you indifferent.
6 photo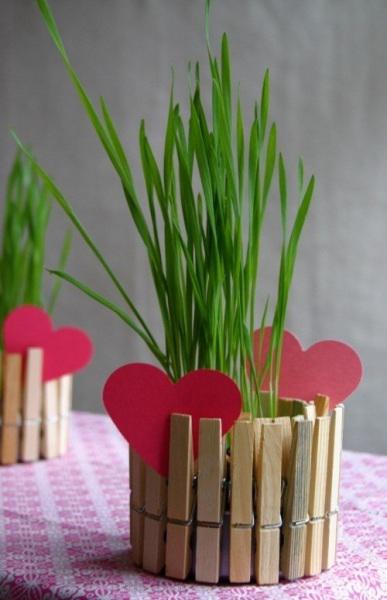 Surely, many of you have meditated on the theme of "what to give" and "how to decorate." And it wants to do all that is original and not all known, massively publicized and bored to tears ways.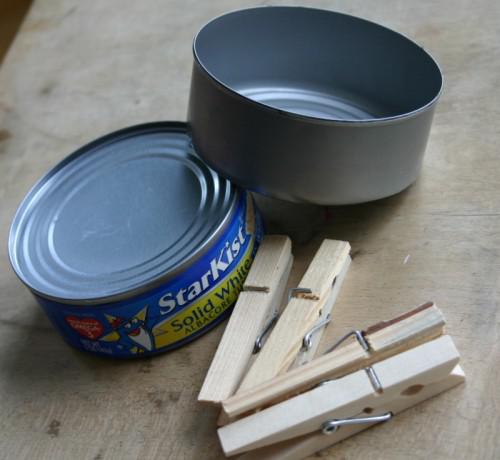 To implement his plan, you do not even have to make any purchases, because these stylish and witty flower pots and candle holders can be made from clothespins ... and "exhaust" its direct function of cans!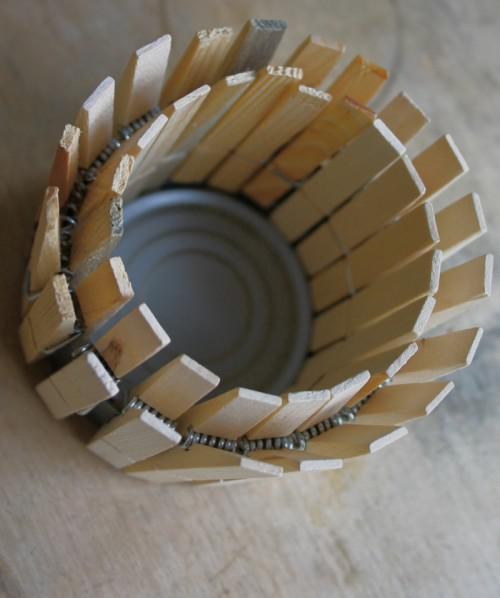 Small candles, colored paper and onions (!) Add an image that can not fail to bring a smile and warm emotions in the second half of your guests or a fun party in honor of the bright romantic holiday.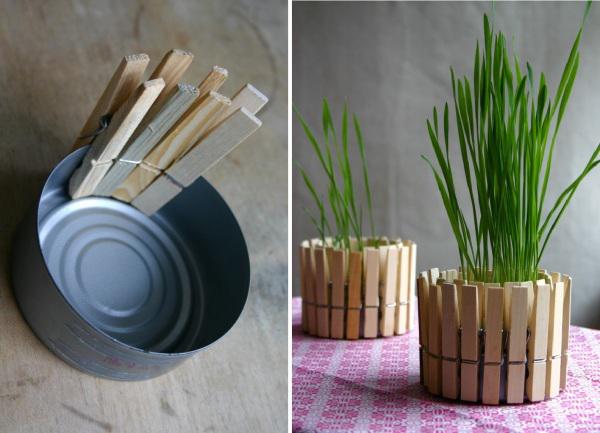 Needless to say how much more different interpretations of this charming invention can tell you imagination and a good mood! Moreover, that such a creative «hand-made» will certainly be an additional reason for jokes.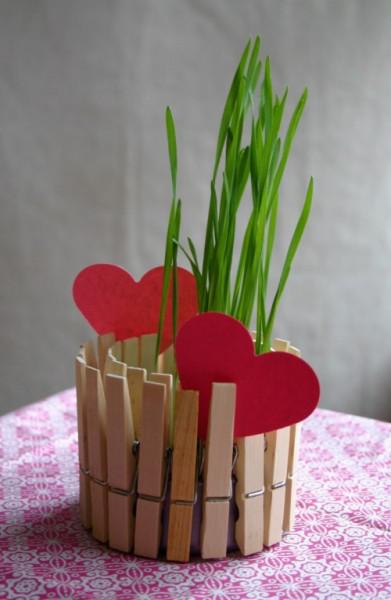 Besides, "decorations" that adorn the banks with clothespins, may vary according to the seasons and holidays subjects. Should we miss this opportunity?
source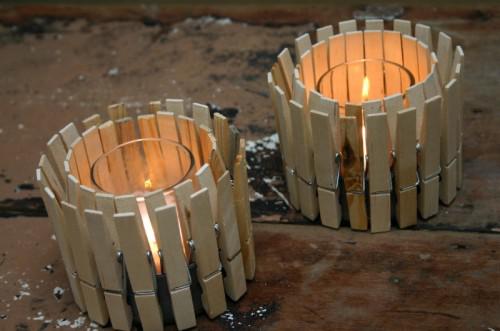 Source: