Single father said the man with the child, whose mother was missing, dead or lost parental rights. Mom can also simply keep aloof, a man of pride can not ask for support from the state and do not require maintenance.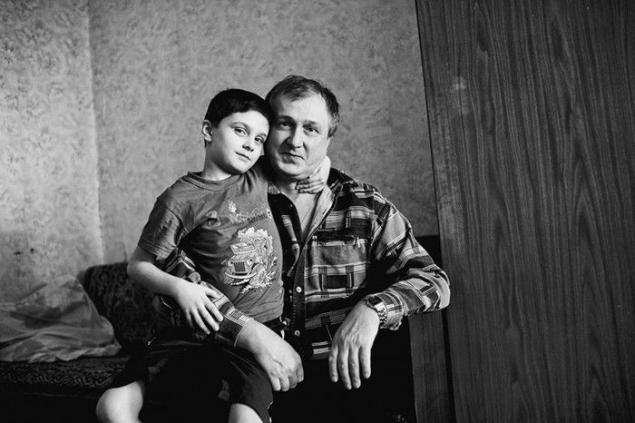 Reporter Sib.fm met with single fathers Novosibirsk and found out what problems they face and what their education is different from women's.
Sergei Ostanin 50 years - Sasha nine years. Some of us, perhaps, a couple of years already. First, I left my wife and son, but she did not like to live, I was asked to. It did not work, I had to keep them both. Now the mother comes rarely, child support is not paid. She has a life of its own, we have our own. Once I arrived and broke up all the pictures where we together with Sasha.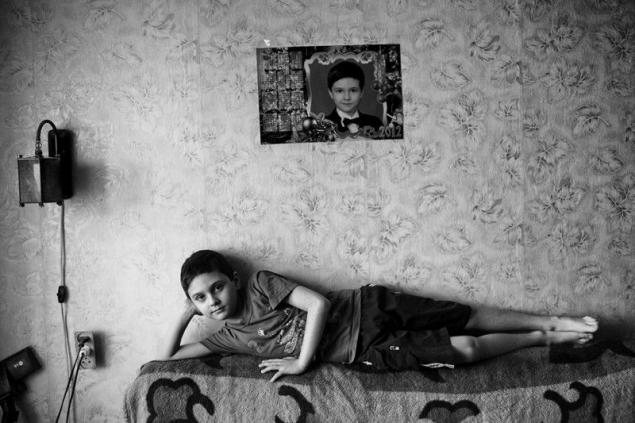 I work as a postman, and specialty - turner. The salary is not very big, to be honest. Two years has been on disability - broke the spine. I went to the factory, but the child no one to leave. At the post office working day from 11 hours, the school can collect it. We wake up without an alarm clock, seven hours, even on weekends. I am already 15 years old do not use it and Sasha also taught. The psychologist says, well, that was a child with my dad. When mom brings, he is not masculine traits, he does not know how to behave with men. The man versatile, it can carry and sacks, and wash and pat can. Woman doing it except better. Well, perhaps, I do not always cook delicious.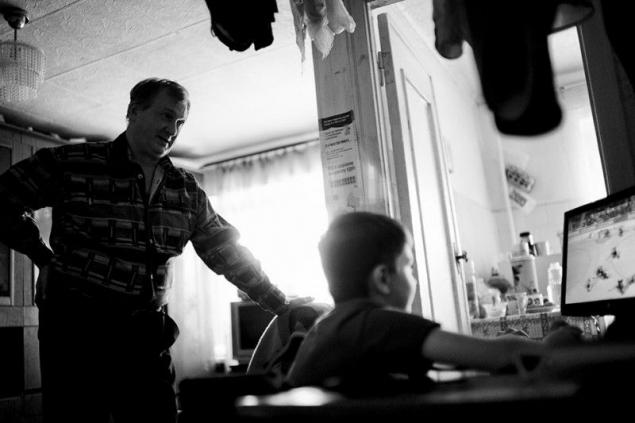 I think I have a strict father. Do not let too much. Once my grandmother's birthday, her friend looked at me and said: "Sergey, you as grandmother - that does not, it is not necessary." Sometimes, of course, that Sasha "argument", but the son of a son. I love him very much, and he also treated me well.
Konstantin Gubin, 35 years - I work for a professional masseur. In Krasnoobsk hospital I get paid 7,800 rubles and 6,000 I pay for the room. You understand, hard to receive a salary equal to the size of the lease. In the social service believe if I did not ask my wife alimony, then, it is consistent, and the child can keep. We are talking just about what you're really broke. Honestly - I do not like to talk about it. By the time my wife and I began to disperse, I found myself in a not very good story - I fell on the snow from the roof, the seven days spent in intensive care. Youth, here and there ... My wife walked. I is hard to forgive. When then showed his chosen, he decided that the child would be a burden for them. He said to arrange their personal lives, and I'll deal with the child. Here I differ from a woman? If you take no anatomical and physiological characteristics, and spiritual and moral? I would leave the baby with my mother, but my soul was not in place. Nastia was born Dec. 31, its third new year we have celebrated together.