Single father said the man with the child, whose mother was missing, dead or lost parental rights. Mom can also simply keep aloof, a man of pride can not ask for support from the state and do not require maintenance.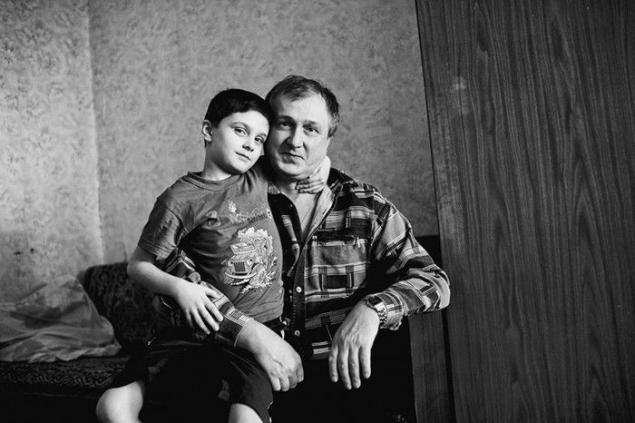 Reporter Sib.fm met with single fathers Novosibirsk and found out what problems they face and what their education is different from women's.
Sergei Ostanin 50 years - Sasha nine years. Some of us, perhaps, a couple of years already. First, I left my wife and son, but she did not like to live, I was asked to. It did not work, I had to keep them both. Now the mother comes rarely, child support is not paid. She has a life of its own, we have our own. Once I arrived and broke up all the pictures where we together with Sasha.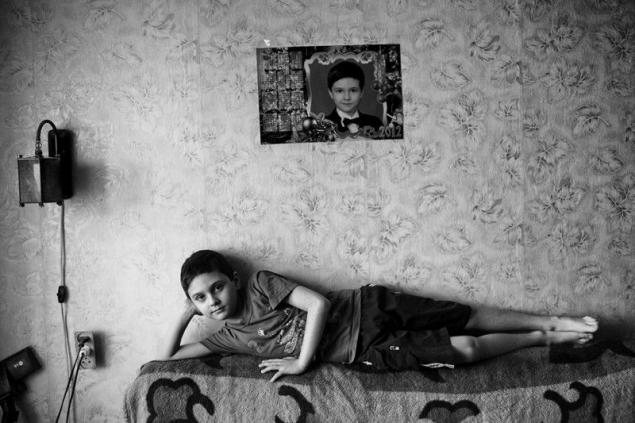 I work as a postman, and specialty - turner. The salary is not very big, to be honest. Two years has been on disability - broke the spine. I went to the factory, but the child no one to leave. At the post office working day from 11 hours, the school can collect it. We wake up without an alarm clock, seven hours, even on weekends. I am already 15 years old do not use it and Sasha also taught. The psychologist says, well, that was a child with my dad. When mom brings, he is not masculine traits, he does not know how to behave with men. The man versatile, it can carry and sacks, and wash and pat can. Woman doing it except better. Well, perhaps, I do not always cook delicious.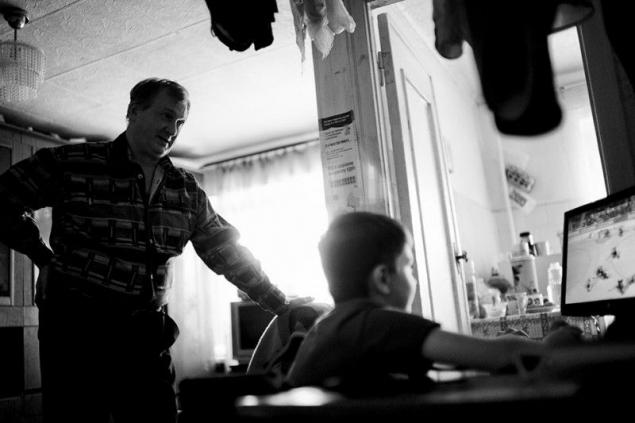 I think I have a strict father. Do not let too much. Once my grandmother's birthday, her friend looked at me and said: "Sergey, you as grandmother - that does not, it is not necessary." Sometimes, of course, that Sasha "argument", but the son of a son. I love him very much, and he also treated me well.
Konstantin Gubin, 35 years - I work for a professional masseur. In Krasnoobsk hospital I get paid 7,800 rubles and 6,000 I pay for the room. You understand, hard to receive a salary equal to the size of the lease. In the social service believe if I did not ask my wife alimony, then, it is consistent, and the child can keep. We are talking just about what you're really broke. Honestly - I do not like to talk about it. By the time my wife and I began to disperse, I found myself in a not very good story - I fell on the snow from the roof, the seven days spent in intensive care. Youth, here and there ... My wife walked. I is hard to forgive. When then showed his chosen, he decided that the child would be a burden for them. He said to arrange their personal lives, and I'll deal with the child. Here I differ from a woman? If you take no anatomical and physiological characteristics, and spiritual and moral? I would leave the baby with my mother, but my soul was not in place. Nastia was born Dec. 31, its third new year we have celebrated together.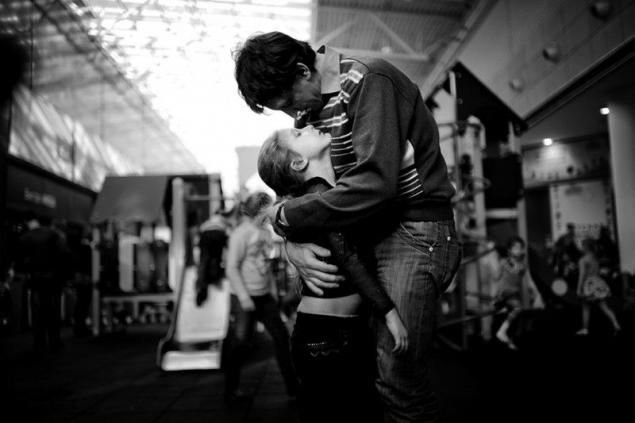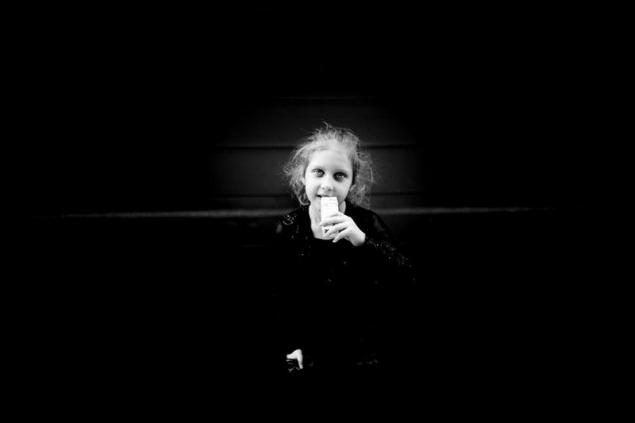 The only thing I do not like it - too much pity. People love to talk, "poobsasyvat" how hard for you. It is not very pleasant for the man. Nastya, apparently also sees my reaction, and the school did not tell anyone that lives with my dad. Daughters of eight years. My mother, of course, was a bit against it, and felt that the child should be with his mother. You understand that certain carve-up still took place. The wife did not just took it and gave me a daughter, had to convince, to fight. But even in these moments, my mother tried to stop me and say, "Son, you also will be easier».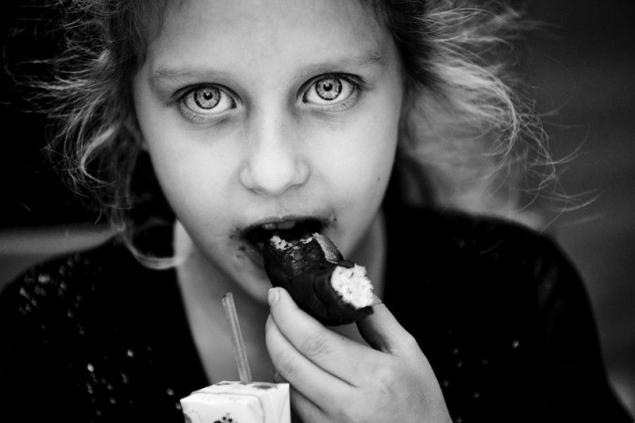 To be honest, I do not know that it would be now with me without Nasty. I'm an active person, I love all kinds of parties, take a walk, but now my daughter holding back, always thinking about it. I can not afford to drink, but not so often. She taught me a great deal - especially relationships. I quite differently began to treat children. He began to notice that the work to any child can find a way and I think that it was she who taught me this. Now Nastia and her mom began to communicate "VKontakte", before only for birthdays and New Year. My mother has not seen her for five years, she was married to the military, lives in another city, she gave birth to a lovely daughter, currently second. Nastia still have a choice: if she says she wants to live with my mother, I will let her. A child should be free. * The chance to find their other half from single fathers is 30% higher than in bachelors, according to psychologists *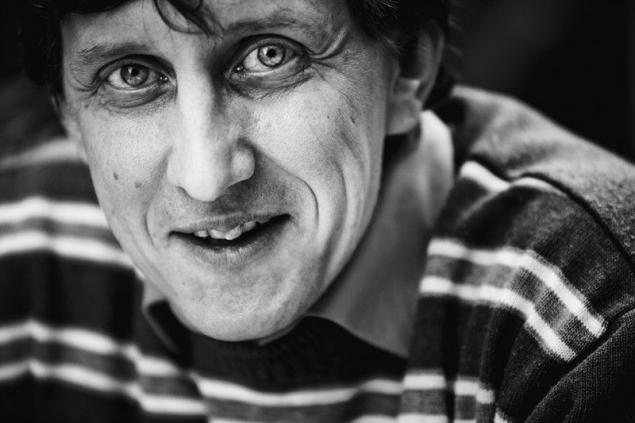 Gennady whale, 26 years old - after three years of living together with his wife, disagreements arose. When the flow rate, the question arose: who will the child? She did not care. Since then, the mother of a child is not present, it is generally no longer appears. Vick at the time was a year and ten months, it is now five years. At first it was difficult, about six months I got used to this situation. Of course my mother helped. It was difficult to change diaper, accustom to the pot, learning to talk. In previous work was compliant director who allowed me only two times a week to appear in the company, and the rest of the time working at home. Who saves kindergarten.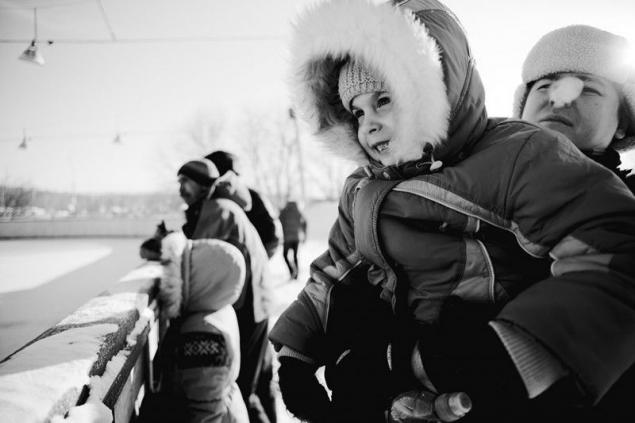 There is one such "humor" plus: well, there is no wife, that is not saws should not the soul, does not specify what to do. Daughter gradually accustomed to the fact that I love. There boyish manner: for example, likes to watch football, biathlon, ice hockey, cars "leads." Surrounding it are admired, say, "Cool, great! You're such a great dad. " But while the man with the child is rarely necessary for women as they spoke, how nice. It's just a word.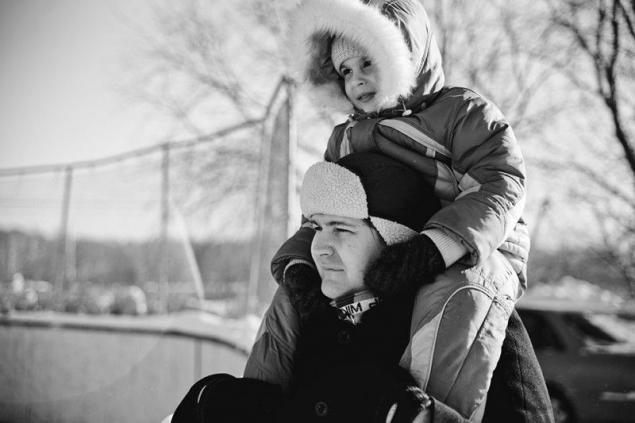 Alexander Vishnevsky, 38 years - Nikita 14 years, Matthew - eight, Timothy - six. The wife of the last two years does not call, do not come. However, they were 17 years old. She was taking the children do not know where I was looking for them with the police. Recently, I even forbade the children to call her mother. She - a former drug addicts, deprived of parental rights does not pay child support, and the word "mother" it does not fit. The house in which we live, belongs to his ex-wife. We are spelled out, and she asked for a long time all the "output." Already tried - he came and shouted: "This is my home, go away!" One even wanted to kill me, but I just woke up, she swung a knife.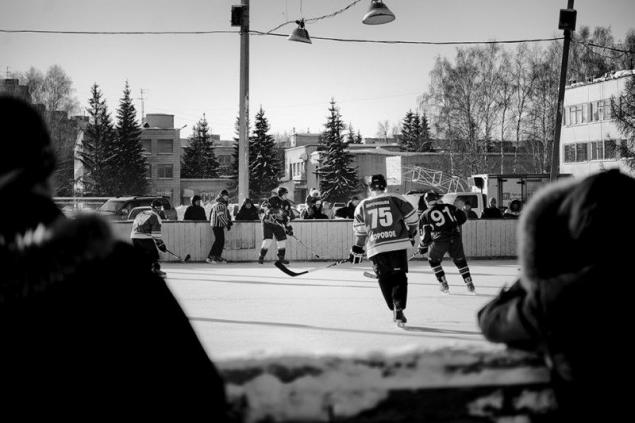 Expired license father many children, it is necessary to register again. But if I'm just in lines all day and gather a bunch of documents for some 200 rubles, then lose at work from three to ten thousand - I am engaged in the installation of doors. Sometimes it seems that these services are doing everything that we could hardly collect certificates and documents issued. Let us not the oligarchs, but the children are dressed and shod. I work, I bring as I can. To be honest, complicated. Good thing my boys, girls, probably, in general, "pipe" would have been. Recently here I have learned that most often go to parent-teacher conferences. Children I have not for years independent. I'm leaving in the morning, I come late in the evening. Together, we are only at the weekend - go to her grandmother, go to the bath, soared. When the surrounding learn that the father pulls himself to three children, and my mother is alive and well, all are surprised. Especially women are very emotionally react immediately clear how their eyes change. You know what I realized? When a man leaves the family, he is making a big mistake. There are people who he once loved - his wife was waiting for a job, the children ran to him with shouts of "Daddy, Daddy!". And he could still cross and go to another family, calmly eating, sleeping. Now I realize how really difficult one woman.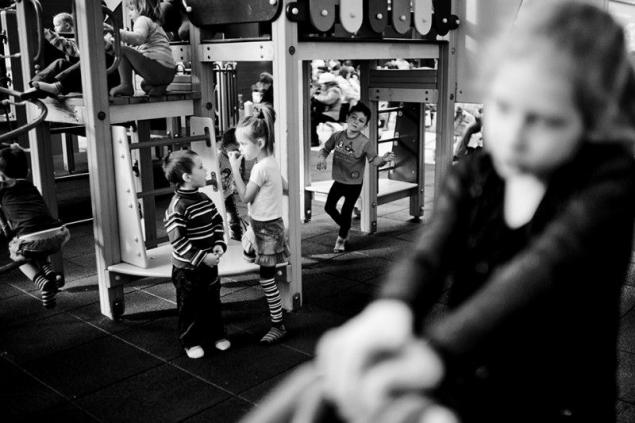 Once one says, "I came home from work, and I have a home cooked." I hurt it's natural, and I began to explain to him: "You - man, do you want to plow. Take myself to cook for themselves and their families. His wife gave birth to your children, it alters a lot of work: washing, cooking, makes the lessons with their children and they take so much emotion! "We then almost had a fight. Maybe I would have been the same as all the guys, but it happened like this. I saw the whole situation completely on the other side.
Source: ibigdan.livejournal.com