One blogger told a little story about the two Frenchmen who were preparing pancakes and treated Muscovites.
Be careful not normative lexicon.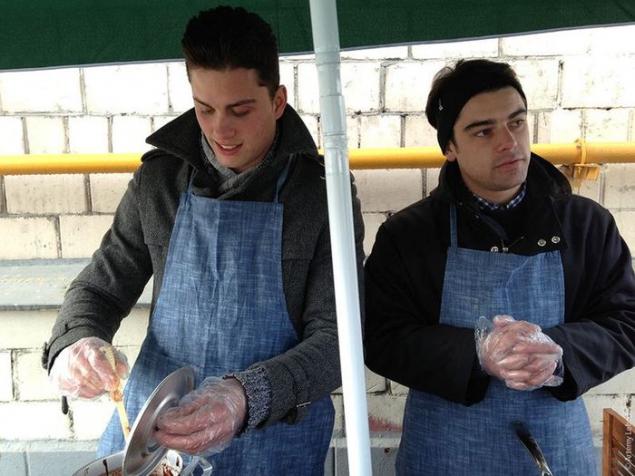 It was a beautiful March day. The two-meter drifts lit cheerful spring sun. I cheerfully walked around the new building on the street in 1905, which moved into the studio. - A bl * Th! - I said, almost nai * de- formed poorly brushed ice sidewalk. I wanted to see what are the places and locations around the studio, that was where to go eat sometimes. We have wonderful, tasty and cheap cafes in the studio itself, but that's no reason not to know that there are around. I always, when moving into a new apartment or a new office, I explore the streets and yards around. Suddenly, at the corner of Kostikova and 1905, in front of the newspaper "Moskovsky Komsomolets" (where we're sitting now) I see ye * ischny green umbrella, under which is a wooden desk. Something is prepared.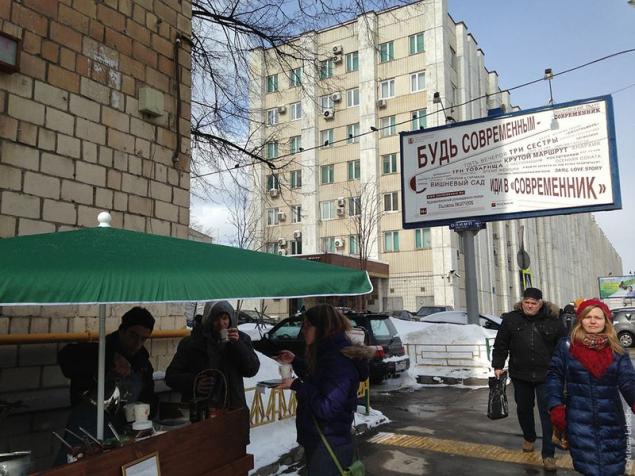 Menu and laconically consists only of pancakes. Well, even tea and coffee.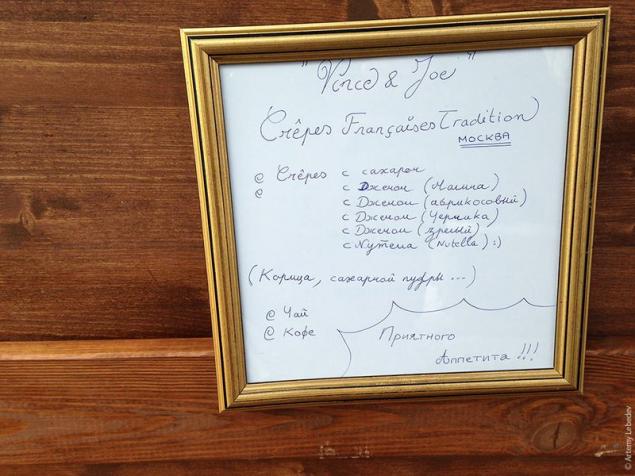 Cook pancakes, two French students who do not speak in Russian.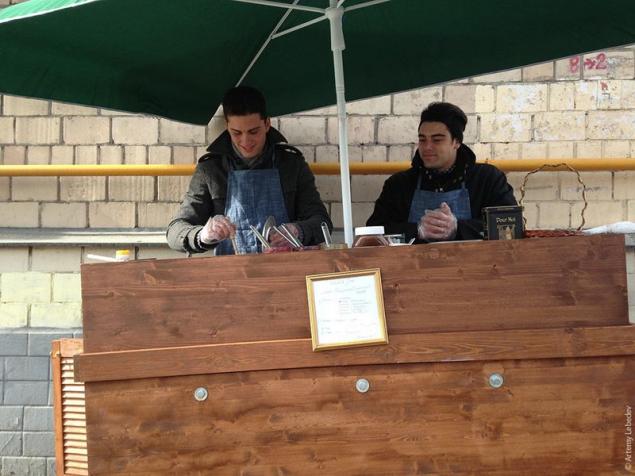 Vincent of Evian and Jonathan from Paris.