One girl said in his blog about the nostalgic moments taking place in St. Petersburg-Leningrad during the Soviet era.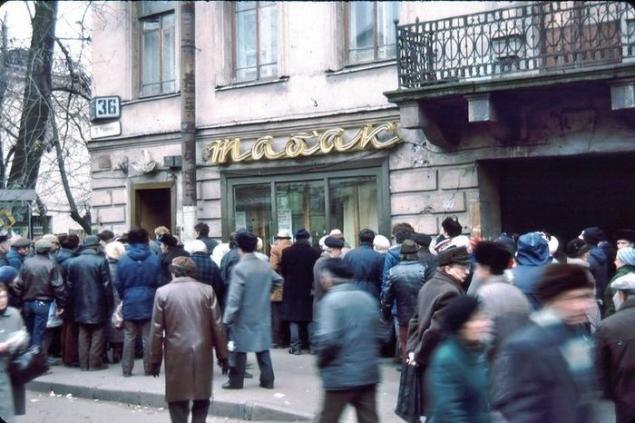 Queue for cigarettes in the Soviet times. 7 Line of Vasilyevsky Island.
And this is "Passage". In the morning, before opening the door it was usually a crowd of women. But a huge crowd gathered at the end of the month. All months. Because these days there is always something "thrown out", ie, We brought something scarce. Crowd shot in at ten o'clock, and immediately formed a queue. Only then embarking they learned - for what they are worth. I've been there too.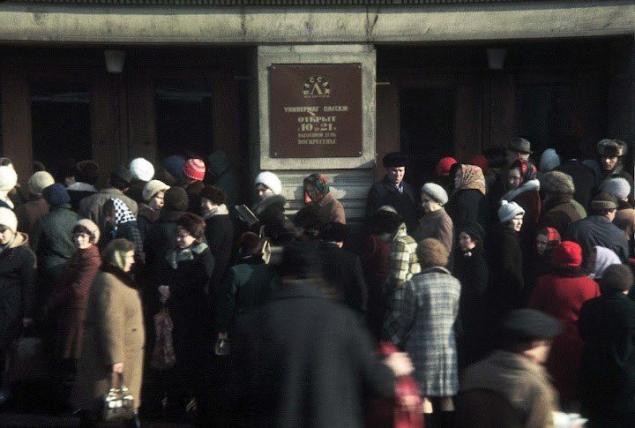 Well, it's a very small place.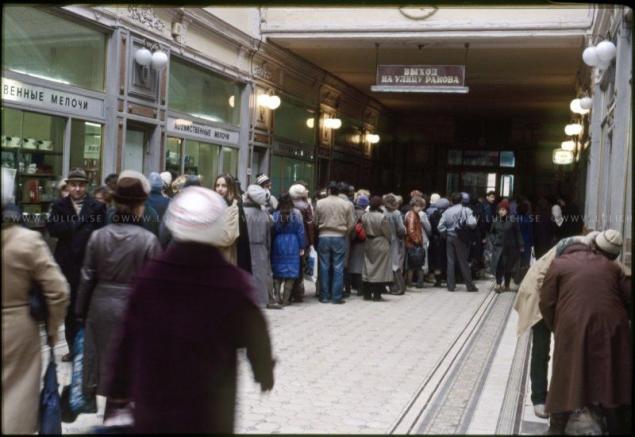 And this all - in the sweet shop. You see - there are more women. This shop several times a week brought a set of small cakes and chocolate waffle cakes. It is considered very scarce and tasty products. I also stood there. Now, to the great happiness, that's all I can buy in any store. And even - I do not buy at all. Because only the forbidden fruit is sweet :)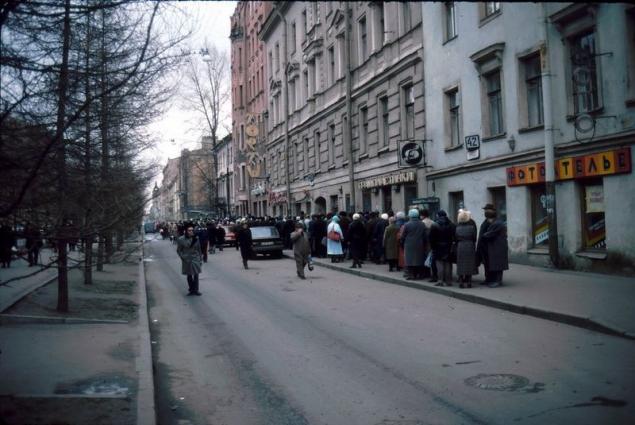 Well, it's the turn of the books. In Soviet times, the book also "dumped" all of "grabbing". It used to be said so :). About the company where I worked was a bookstore. And it often happens that in the department looked into any employee and shouted: "Girls, give" Anna Karenina "! For example. Mark jumped up and fled. This was considered more than a good reason.