Perhaps you are faced with this photo. Bicycle hanging on a two-meter height is half grown into a tree.
This bike has an interesting history.
Most recently, the US 99-year-old woman recognized the bike that her son has lost more than half a century ago. According to Helen Paz from Vashon Island, WA, bike gave her son Don neighbors in 1954, after she lost her husband.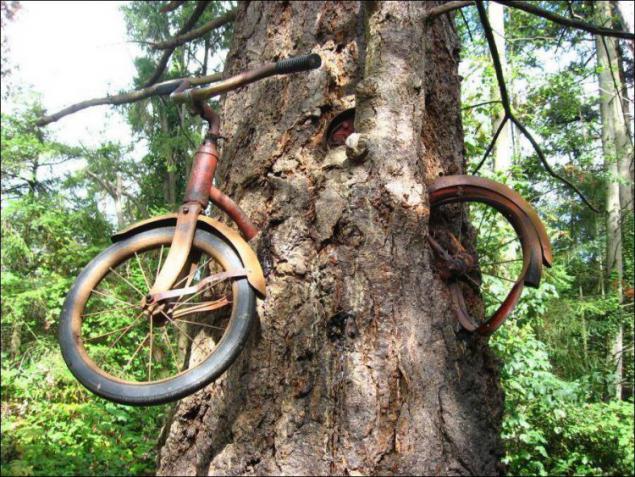 2. "Our neighbors were very kind and generous people. When we were alone with Don, they helped us. Don and he gave the wheel ", - says Helen Paz.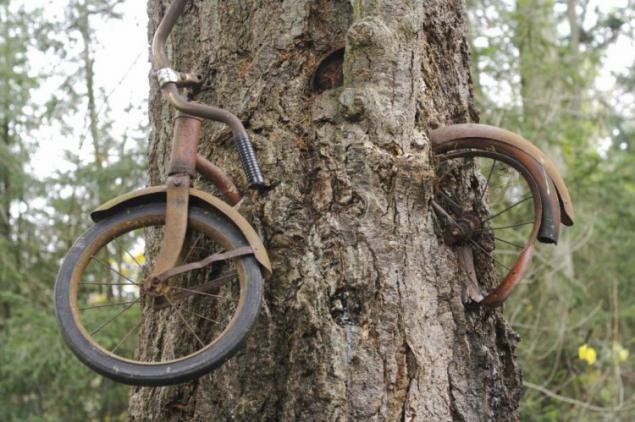 3. However, while the 8-year-old Don, this bike was not really needed, and he "forgot" to him in the woods. Have been dozens of years, and more recently in the US state of Washington in the woods found an old bicycle, nestled in a tree. Apparently, the bike was left near the small trees. It grew and so the bike "grew up" with him.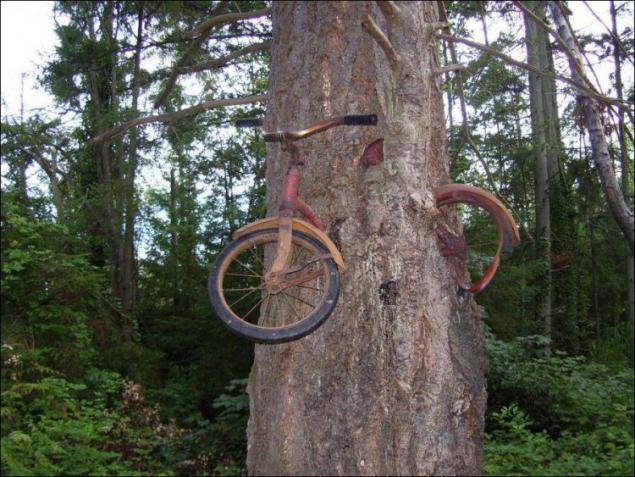 4. Helen Paz and her adult son Don has been in the woods near a tree with a bicycle, and confirmed that this was the vehicle donated by neighbors in 1954.