How much do you know about serial killers? Of course, everyone knows Andrei Chikatilo, but in the world there are guys who do not yield to his cruelty. My post just about them ...
1. Andrei Chikatilo, "Rostov Ripper", "Citizen X," has killed 53 people, the death kazn.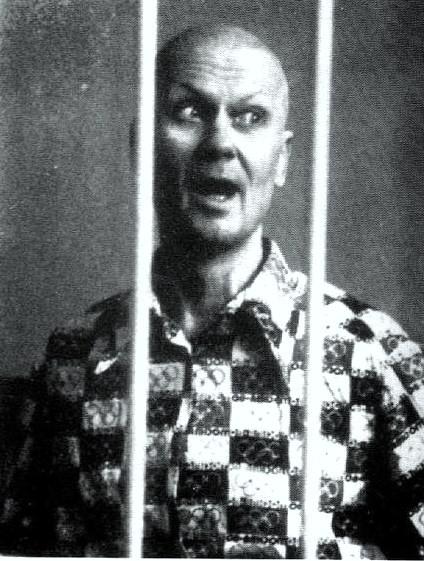 Quote: "The first murder scared and embarrassed me, but after the second I experienced the joy and jubilation»
One of the most famous Soviet serial killers, from 1978 to 1990 proved murder committed 53: 21 boys aged from 7 to 16 years, 14 girls aged 9 to 17 years and 17 girls and women.
2. Alexander Pichushkin, "Bitsa maniac," "Chess," has killed 48 people, a life sentence svobody.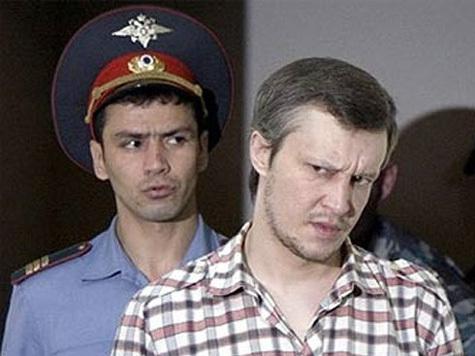 Quote: "People are wet - do not hammer nails. It is necessary that the tool did not disappoint. "
Pichushkin for a long time thinking about the first murder. After some time, he realized that he wanted to kill more. Finally he realized it after the trial of Andrei Chikatilo. He later admitted that he envied him and wanted to surpass the number of victims. Unlike Chikatilo, Pichushkin had sexual preferences to their victims, and raped them in any way other than asphyxiation. Dead, he gouged out his eyes, face and occasionally shreds cut nose, to make impossible their identification.
3. Mihasevich Gennady, "Vitebsk Strangler 'killed 36 people, the death penalty.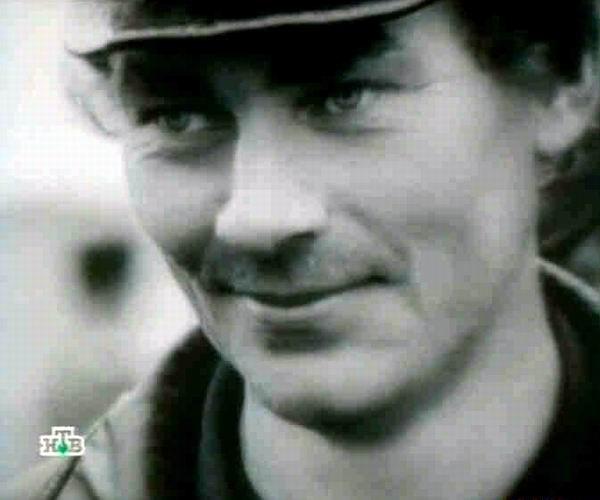 Quote: "When I walked past the orchard, I got to meet the woman. When I saw her, it was the first time I have a thought and strangle her ».
In the years 1971-1985 has made about 36 murders of women. Many of the killings were accompanied by rape. On the victims did not attack, but instead willingly lured into a car (a red "Zaporozhets"), which lured or forced to deliver to a deserted place and strangled at the moment of orgasm tests.
4. Vasily Komarov, "Shabolovsky murderer", "Man-Machine", has killed 33 people, the death penalty.
Quote: "Pity you can before the murder, and after that to spare?»
The first authentic Soviet serial maniac, wielding in the city of Moscow in the period of 1921-1923. His victims were 33 men. Komarov committed all the crimes in one scenario: acquainted with a customer who wants to buy this or that product, brought to his house, watered vodka, then killed with a hammer, sometimes choked and then packed the body in a bag and carefully hid.
5. Sergei Tkach, "Pavlograd maniac" "maniac Pogolovsky", killed 29 people, a life sentence svobody.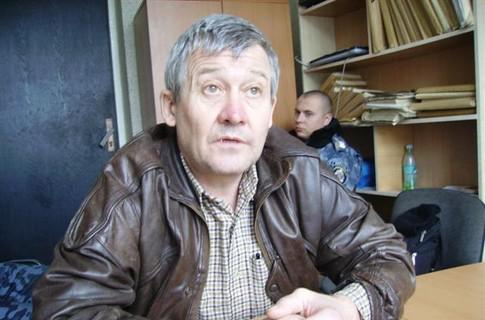 Quote: "You do not understand! I am not a man but a beast! Same as Chikatilo. About I need to shoot a movie. I heard him for his assistance in the preparation of the film paid 3 million. And I'm worse? One I fear: that I will be killed in prison. There's no such love. Well nothing. I will fight until enough forces. A couple of reptiles to the grave is stuck ».
Murder with rape in a perverted form Sergei Tkach made from 1980 to 2005 in the Crimea, Zaporizhia, Dnipropetrovsk and Kharkiv regions. As the victims usually chose girls from 9 to 17 years.
6. Ryakhovskiy Sergei, "Balashikha Ripper", killed 19 people, the death penalty.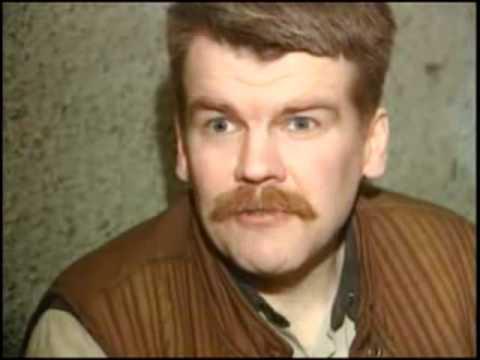 Quote: I'll be back! (The most famous phrase Ryakhovsky told them after the verdict relatives of the victims)
His first murder he committed in 1988, Bitsa, killing a homosexual. Sergei himself believed that he must "fight with prostitutes and homosexuals by their killing and subsequent reincarnation." In all, he killed 19 people, 6 more people were able to escape. The majority of its victims were elderly women, although he also killed 5 men and 2 teenagers.
7. Mikhail Novoselov, "Rebel-necrophiliac", killed 22 people, compulsory medical measures.
Photo not found. ((
Quote: "The corpse - it is the same" per diem soup. " The more lies "languishing", the better. It just would not understand. It should try »
A question for the investigator, he copulated at least one day with a six-year girl who had lain dead an hour or two or three in the sun, shocked even the worldly-wise worker CID.
8. 20 - 30 years. Albert Fish. Eater and a pedophile, pervert and sadist.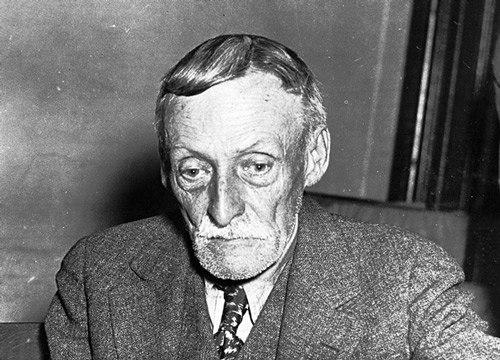 Quote: "I love children, they are delicious."
I am acting in New York. He was arrested in November 1934 for the murder of a ten-year grace Buddha who, after suffocation, raped and ate. Electrocute in 1936.
9. Approximately. 1947 - 1957 years. Edward Geyn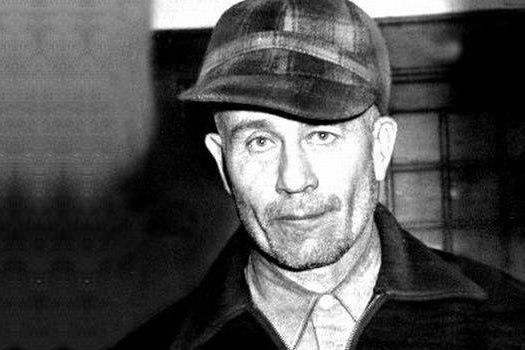 Quote: Everyone has a hobby ...
Famous maniac, which account for two to seven victims. Suffice it to say that Gagne had a suit made of human skin. Sentenced to life imprisonment in 1968, Edward died in the 1984th.
10. 1951 - 1982. Henry Lee Lukas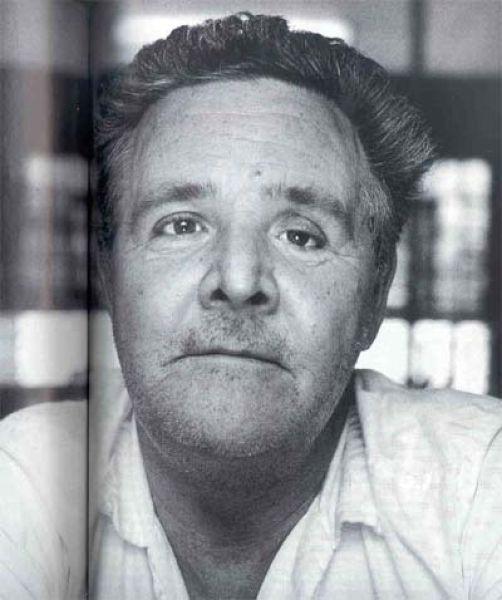 Quote: To kill someone - as easy as a walk out the door. When I wanted to kill him, I just went and found the victim.
Henry Lee Lucas, and later with the "partner" Ottisom Thule commit massacres every day. In total, they account up to 500 (!) Killings. In addition, Toole and Lucas seduced minors, ate human flesh and were in satanic sects. This is one of the bloodiest series of murders in the history of criminology. It is also very interesting case because serials rarely operate in "tandem". Lucas beaten to death by fellow inmates in 1999, Toole died a little earlier.
11. 1962 - 1964. Albert DeSalvo, "The Boston Strangler"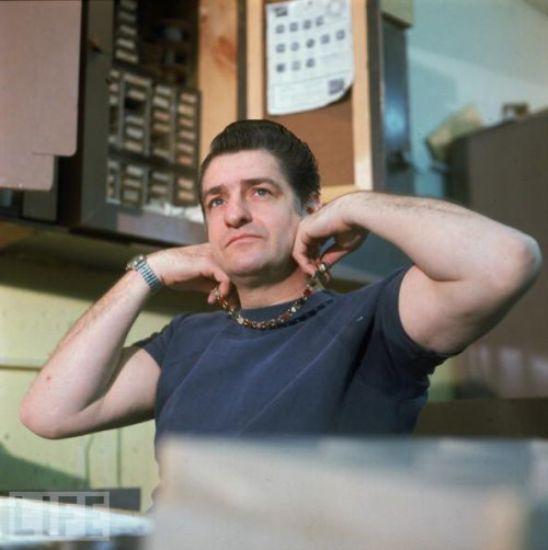 Quote: I had to make these murders are not on their own, but because some inner, incomprehensible force myself to push me to them.
It is impossible to say whether the above-mentioned one and the same person, but all the evidence points to it. 13 brutal murders of women of all ages, unfortunately, has not disclosed ...
12. Charles Menson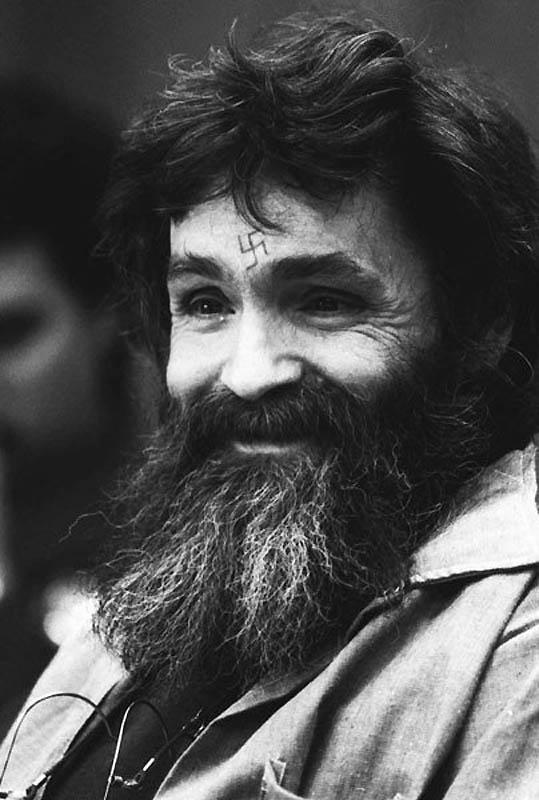 Quote: Haha! I'm already dead. I was a dead man all his life. I lived in a coffin, you amassed for me.
In 1969, Charles Manson, head of the satanic sect and, in fact, his sect ("family", as he called it) committed the murder of actress Sharon Tate Hollywood, directed by Polanski's wife and several of her friends. Maybe Manson should not be considered a serial killer, the more "most-most", but we know it is not exactly occupy ...
13. David Berkowitz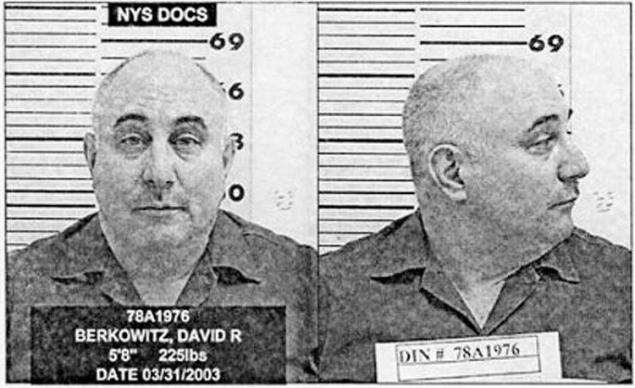 Quote: "The demons wanted my penis"
1976 was the year of David Berkowitz. Six of the victims, not counting the seven others, seriously wounded. All New York awe "killer 44-caliber." For disclosure of the case were brought even psychics! Now Berkowitz in prison.
14. Ted Bandi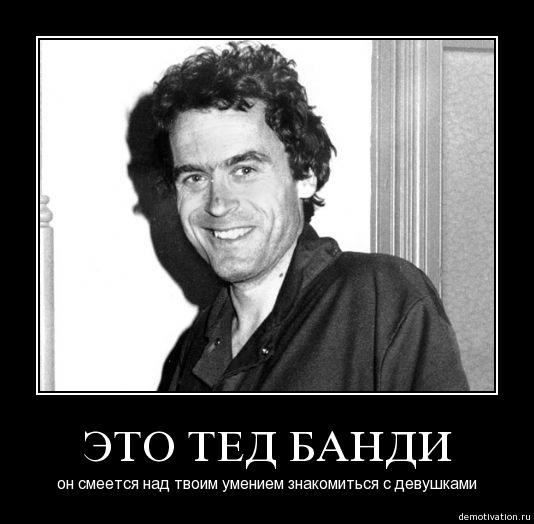 Quote: "Sometimes I feel like a vampire"
Serial killer, rapist, kidnapper and necrophiliac, Ted Bundy confessed to 30 killings in seven states in the early 70's. With its good looks and charisma, it is easy to lure young women into his car. He often used a fake plaster hand and asked for help from the young girls. Providing inside his car VW Beetle, the victim is trapped, because Interior door handles opening was not.
15. John Gacy 31,057,994
Quote: "The only thing you can blame me, it's for the provision of funeral services without a license"
In 1994, Gacy was convicted of 33 murders and sentenced to death. Gacy lured teenagers to his home, and there are brutally murdered and raped them. He buried 26 teens in the basement of his home, he threw three in the river, the rest he buried on the site. Also known as the killer clown named because of his charity fundraising events, where he performed as a clown Pogo.
16. Jeffrey Damer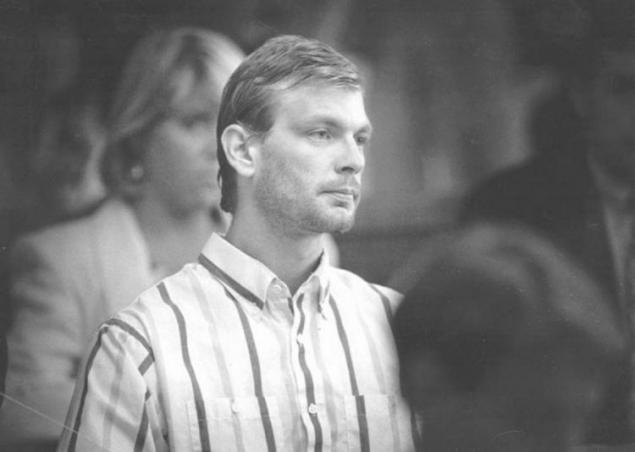 Quote: "I'm not a loser, you still hear me».
From 1988 to 1991, Jeffrey Dahmer, "Milwaukee monster" killed, raped and in some cases had eaten 15 young people. Parts of their bodies he kept right at home. He was sentenced to life imprisonment, but killed a cellmate in 1994.
17. Richard Ramirez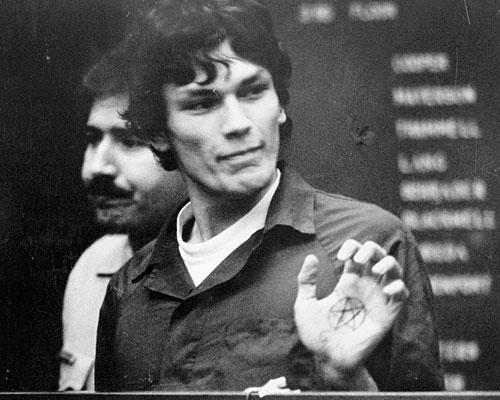 Quote: I'm sick of your foolishness. For I will take revenge. Inside all of us is sitting Lucifer!
90s. Richard Ramirez, who called himself "Night Hunter", has committed 19 murders and a host of criminal offenses in the city of Los Angeles. He is awaiting execution on death row prison of Saint-Quentin.
18. Eileen Uornos
Quote: "Let your wife and children raped right in the ass." (To the jury, after conviction)
Aileen Wuornos was born February 29, 1956, her childhood was spent in constant sexual abuse on the part of the brothers and relatives. With 9 years she sold herself for cigarettes. When she was 14 she was pregnant or from his brother, or grandfather. She left home and lived forest. Soon she began to travel around the United States hitchhiking trip truckers paying his body. She was sentenced to death for the murder of seven people (truckers). She claimed that it was self-defense, and that these men raped her.
19. Arthur Shawcross 82,553,210
Quote: "It's made me a blowjob, and was so absorbed that I had to stifle her".
Born Arthur Shawcross 6 June 1945. And he was jailed for premeditated murder of two children. Later, during the conclusion, it was found that he had committed more than a dozen murders. He had a very low IQ, somewhere around 86, but this did not prevent him to serve in Vietnam, where he witnessed the various torture. He was also known as "killer of the Genesee", where he killed eleven prostitutes, although the number could be much larger. He died at the age of 63 years in prison.
20. Dennis Rader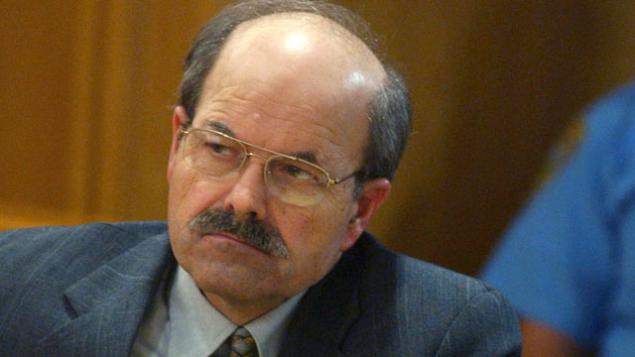 Quote: "In fact, I think that possessed by demons. They got into me when I was a kid ".
Born on March 9, 1945. Dennis Lynn Rader killed 10 people between 1974 and 1991. The sign "BTK" found on every person they killed. This meant "Bind, Torture, Kill" / "Assign, tortured and killed." Since He served in the Army, he covered his tracks well, but was arrested after the rape of his own daughter. As semen analysis on the bodies of his slain identified.
21. Carl Panzram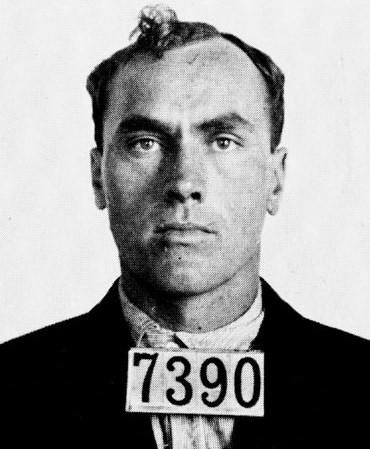 Quote: "I sat and thought. While I was a little boy running around and looking for something. We talked with him and went to the quarry in a quarter miles from the hotel. I left it there, but first raped and killed him. When I left brain flowed out of his ears. I knew he was dead and I loved it ".
Born on June 28 1891 Charles was convicted of serial murder, set fire, theft, robbery and rape. Panzram confessed to his best friend, and a prison guard Henry Lesser in 22 murders and rapes of more than 1000 young men. He began his murder in 1920, when he began to solder the young sailors, then raped and killed.
22. Edmund Kemper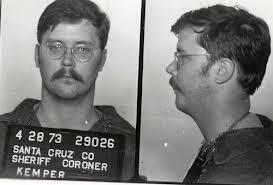 Quote: "Even when she was dead, she still whined at me. I could not get her to shut up! "
Also known as the Co-Ed Killer, Kemper would be convicted of murder and necrophilia. His career killer began at age 15, when he killed his grandparents. He was placed in a psychiatric hospital, where he put a complicated form of sociopathy. After his release, he killed and dismembered six female hitchhiker, the latest victims were his mother and her boyfriend.
23. Killer Zodiak
Quote: "If the cops are going to catch me, they had better keep an eye on your ass, and then who knows what ..."
"Zodiac Killer" committed atrocities in California in the late 60s and 70s. He shot his murder and sent to newspapers. He became one of the most famous serial killers because of their code letters to the press. He sent letters to more than 10 photos of murders, but boasted that he had killed more than 37. The killer was named "Zodiac" press, as his letters were signed zodiac crosses. The police did not find him, and then all the number of uncovered since 1969.
24. Vladimir Ionesyan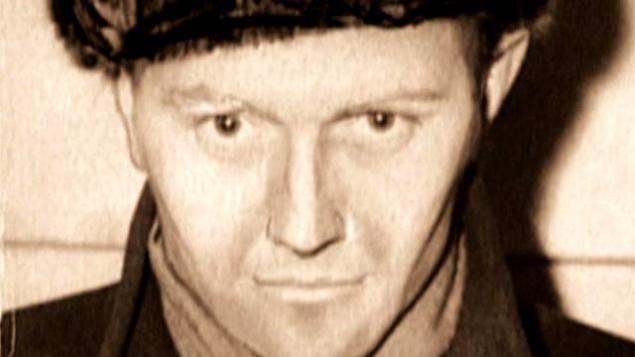 In late 1963, Moscow and Ivanovo shudder from a series of brutal murders, the victims of which will be the children and older women. Soon we will know his name - Vladimir Ionesyan named Mosgaz.