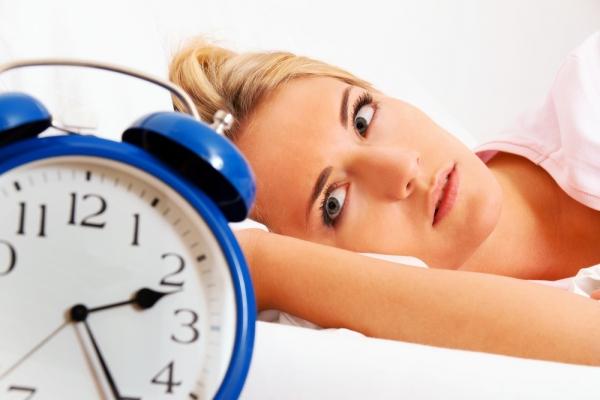 Studies have shown that CBT may have the same effect, how have the medicines to treat chronic sleep problems. In fact, the STB is assigned not only to eliminate insomnia, but also to improve the general state of health and treatment of some symptoms of depression. In addition, a recent study showed that taking sleeping pills to treat insomnia may shorten life.
"CBT has a significant advantage over drugs," - said Dr. David Plant, sleep specialist at the University of Wisconsin. "You have a long-term effect, even after the end of treatment, which does not achieve with sleeping pills».
CBT can treat insomnia without the use of sleeping pills. With the help of a specialist in sleep, people with insomnia learns to develop good sleep habits, and develop skills to cope with a troubled sleep.
According to the National Institutes of Health, nearly one-fifth of American adults have difficulty going to sleep for a few days or weeks.
Insomnia can last for several weeks and this may be a sign of other health problems, including sleep apnea (illness stop breathing during sleep), restless leg syndrome, addiction or mental illness.
"Chronic insomnia is a public health problem", - says Plante. "Every patient, we try to weigh the benefits and risks of appropriate treatment».
Although some studies have suggested that the use of sleeping pills can be dangerous, experts still find them useful in the short term.
"If someone is experiencing acute stress or grief, it makes sense to use drugs for a month", - said James Findlay, a specialist behavioral sleep at the University of Pennsylvania. "But after that, it is necessary to discontinue therapy».
Sleeping pills usually leads to rapid relief of symptoms, but it carries the risk of addiction, said Findlay, and they will not help in the treatment of the major causes of sleep problems. "Some people are trying to take several medications, but they become less effective over time," - he added.
While cognitive-behavioral therapy is widely regarded as an effective remedy for insomnia, it is not always available. Most people simply can not find a good specialist or in the area where they live is simply no kind doctors. In addition, according to the Planta: "Sometimes patients do not want to undergo psychotherapy. They do not want to spend time ».
Studies have shown that before the effect is achieved, on average, it takes about eight weeks, says Findlay.
But unlike sleeping pills, results tend to be long lasting, and the treatment helps with the problems associated with insomnia, such as depression and anxiety.
In a study by the American Academy of Sleep Medicine, cognitive-behavioral therapy has proven effective in the treatment of 80 percent of the people. The researchers also found that study participants kept the "improvement" of sleep, at least for six months.
"We always try to minimize the use of drugs and find other ways to treat insomnia," - said Plante.
Typically, experts urge people with sleep problems to avoid caffeine and alcohol in the evening and avoid exercise or eating late at night.